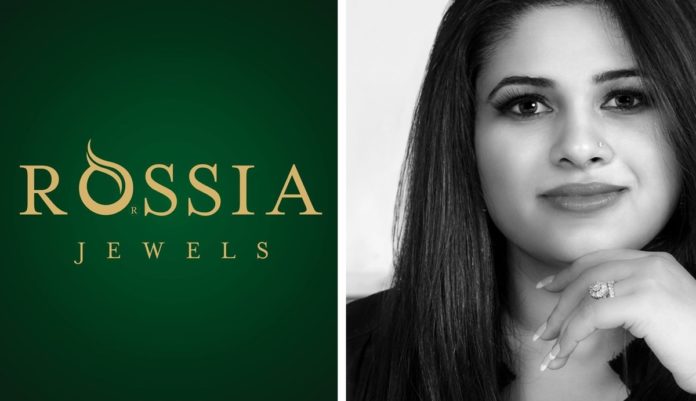 It's almost Valentine's Day and we're sure all the couples out there would be busy trying to make the day special for their sweethearts. While we've already told about some cool events and gift ideas for the big day, we're sure some people believe in doing grand gestures. For example, getting a 'promise ring' for their loved on this day. Come on, let's admit, gifting jewellery is an evergreen idea and can never go wrong.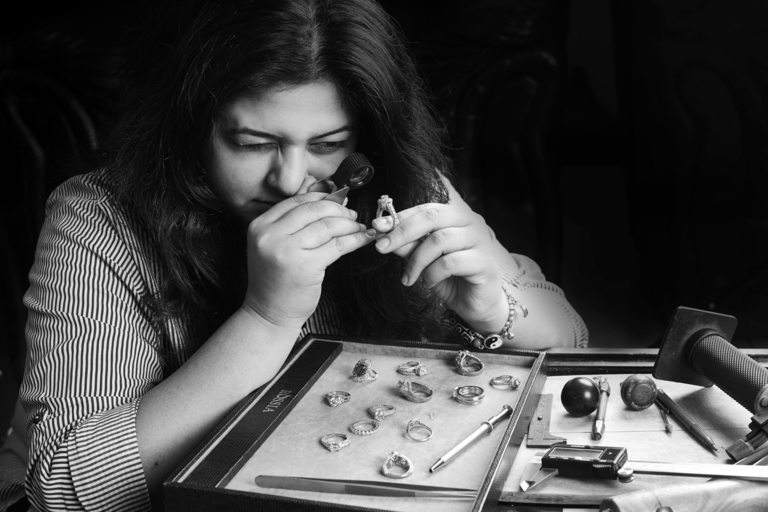 So, to help you understand more about promise rings, we go in touch with the founder & CEO of Rossia Jewels, jewellery designer and expert, Shreeya Parikh. The brand designs quintessential concept engagement rings inspired by the couple's stories. Trust them to also stock the trendiest of promise rings- whether you want to gift it to a loved one, or to yourself!
Hi Shreeya. Could you tell us what's the concept of 'promise rings'?
A promise ring is a symbol of commitment. Giving the ring signifies a person's devotion and accepting it does so for the other person. Or even for yourself in today's day and age. Valentine's Day is all about celebrating love- be it for someone else or for yourself. I really believe that a promise ring means more than just a relationship between a couple. It means that you will always be loved, even if that person is yourself.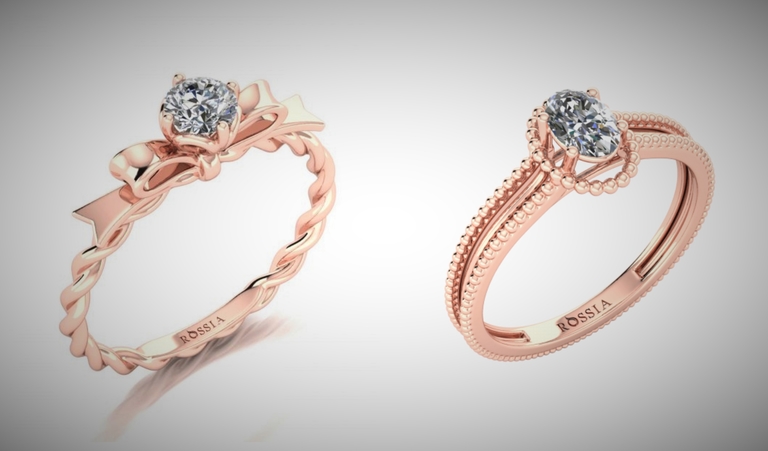 So, a promise ring could be a gift to an independent woman by herself, for herself, who vows to always take of herself. Or it could even denote a promise of support between siblings, a promise between friends or even parents. So yeah, in the 21st century, promise rings are no limited to only couples. So this V-Day, you should get a promise ring for whichever relationship you want to celebrate in your life.
What kind of promise rings do you feel work best for something like Valentine's Day occasion?
Definitely a classic or a timeless style with a modern twist. So a design which is classic yet contemporary. You can go for 'stackable rings'. They are thin and delicate bands that make the diamond look bigger and at the same time looks amazing when stacked with other rings.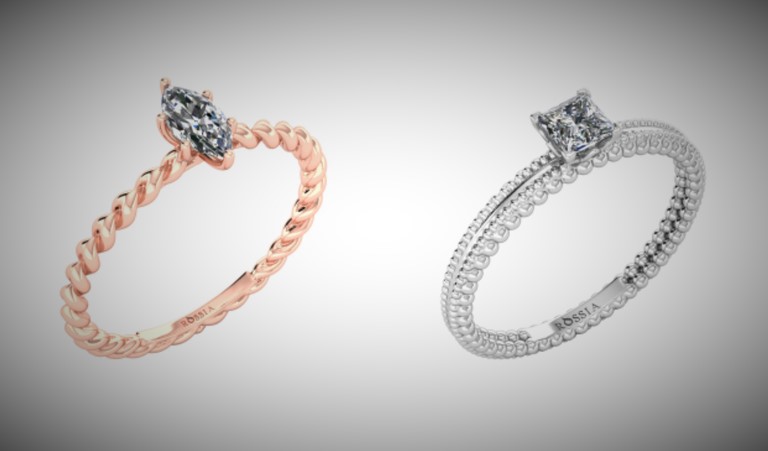 Another option is 'fancy cut diamonds' like Oval, Cushion, Emerald, Princess, Asscher, Round, Pear, Heart, Trilliant and Marquise. They all look very trendy and beautiful. You can go for a high polish metal finish like white, yellow and rose gold or even platinum.
Could you tell us what things to keep in mind before buying a promise ring in diamonds?
When it comes to diamonds, one must always consider the diamond's 4C's – cut, colour, clarity and carat. These are the basis for grading diamonds. If you want a good quality diamond, you should go for: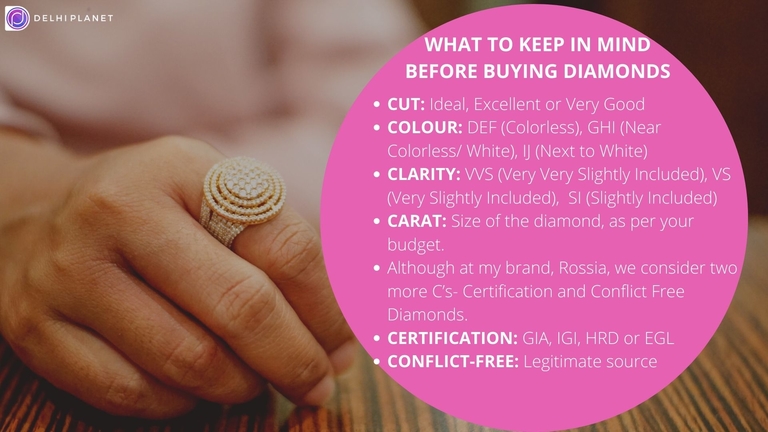 Cut: Ideal, Excellent or Very Good
Colour: DEF (Colorless), GHI (Near Colorless/ White), IJ (Next to White)
Clarity: VVS (Very Very Slightly Included), VS (Very Slightly Included),  SI (Slightly Included)
Carat: Size of the diamond, as per your budget.
Although at my brand, Rossia, we consider two more C's- Certification and Conflict Free Diamonds.
Certification: GIA, IGI, HRD or EGL
Conflict-Free: Legitimate source
Since the day is really popular among the younger crowd, could you tell us about a few ring options under Rs 50K?
Well, you can go for Rossia's latest collection- Belofte- A Promise of Love. The collection is specially designed for the promise rings priced between 15k to 50k. So it's a perfect option for the younger crowd who don't want to shell out much.
Lastly, apart from diamonds, are other stones, like rubies or emeralds, a good option for promise rings?
Yes, precious gemstones like- Ruby, Emerald and Sapphires have always been a great choice but are mostly personal. Vastly people prefer diamonds over gemstones.
Featured Image Source: Rossia Jewels