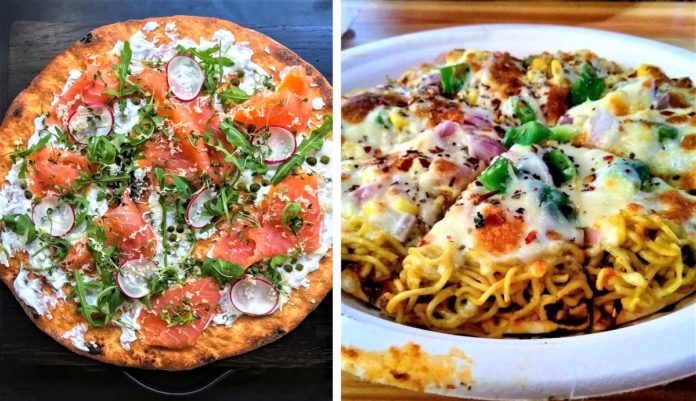 If there is one dish that we can have even in the middle of the night, it's got to be a nice, crisp and cheesy pizza! Pizzas are a universal favourite, and our city has been very experimental with its delicious flavours. Isn't it boring to order the same old pizza from the same old outlet every time? This time we dare you to try the quirkiest of all pizzas in the town! Be it french fries, Nutella, butter chicken, our city has it all. So, we have curated a list of quirkiest pizza flavours and where to get them in the city.
1. Cold Salmon Pizza @ Plum By Bent Chair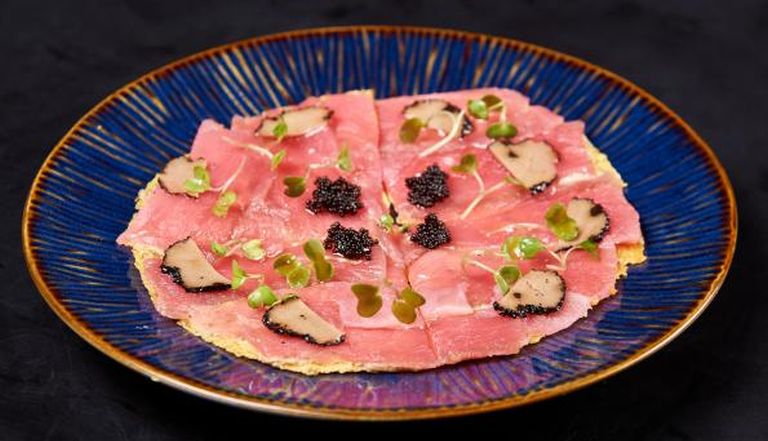 This blend of flavours from salmon, cream cheese and truffle has the savoury flavours of Asia in every bite of this Cold Salomon Pizza at Plum By Bent Chair. The pizza comes with a thin base with toppings of fresh salmon, onion, cheese and mustard dressed in truffle sauce. Now, ditch your regular pizza and try this unique and quirky flavour!
Where: 22, Janpath Road, Janpath & The Walk, Worldmark 2, Aerocity
2. Amritsari Swaad Pizza @ Paparizza- Lust For Crust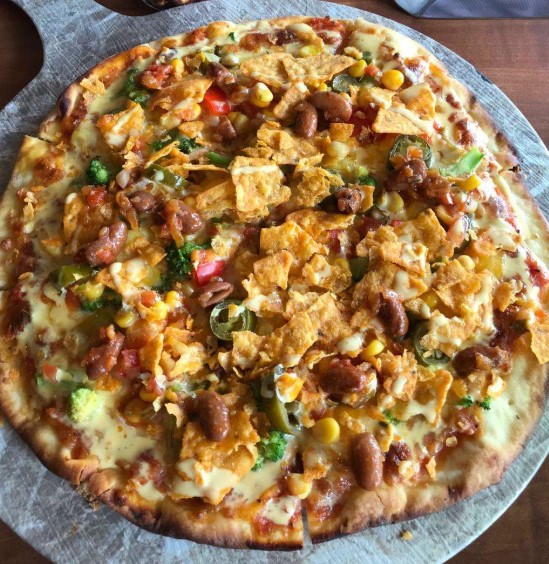 Paparizza-Lust For Crust has got a lot of quirky and tempting dishes. And we are drooling over their Amritsari Swaad Pizza which is Insta-worthy. Each slice has a distinct taste and consists of pindi choley (yes!), spicy chillies and mint dip. Isn't it a super rare and exciting combination? The cheesy pizza will make your tummies and taste buds happier for sure! 
Where: 2520, Hudson Lane, Delhi University-GTB Nagar, New Delhi
3. Pizza Jar @ Xero Degrees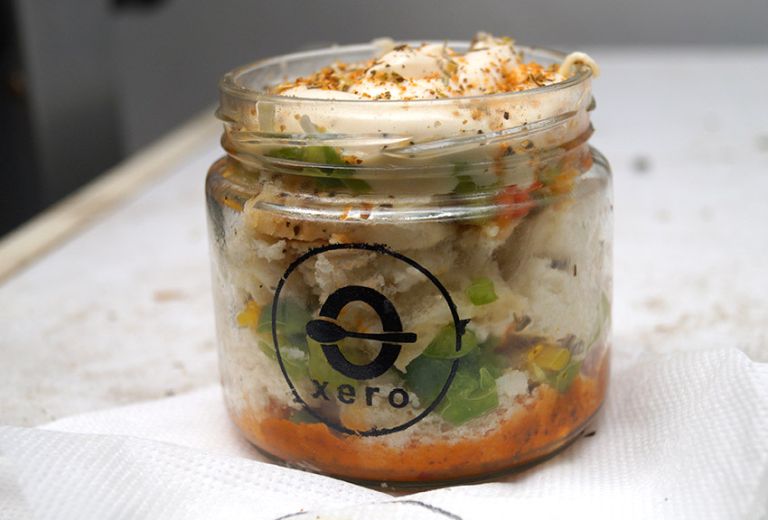 How about devouring pizza base crumbs, mozzarella cheese, pizza sauce, diced vegetables, crushed nachos and oregano- all in one jar? Just imagine the burst of flavours, that too all in one jar! Grab this jar at Xero Degrees they have variants for both for veg & non-veg. So now that we've tempted, you enough go and grab it RN!
Where: L-23/9, Middle Circle, Connaught Place; House 07, Ground Floor, Satya Niketan & more outlets
4. Ice Chilled Pizza @ Brew Buddy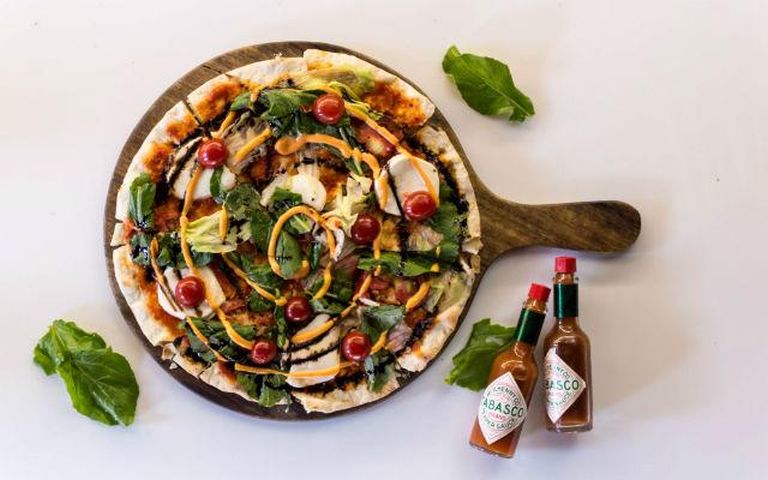 A regular cheese pizza is just so passe, right? Brew Buddy is dishing out Ice Chilled Pizza, and we are going nuts about it! The pizza comes with options of toppings like lettuce, tomatoes and more, all of which are ice cold. And this is what it makes the pizza offbeat! You can also choose to add veggies, pepperoni and smoked salmon. So, what are you waiting for, go and grab your slice RN!
Where: HUDA Market, Sector 29, Gurgaon
5. French Fries Pizza @ Cafetorium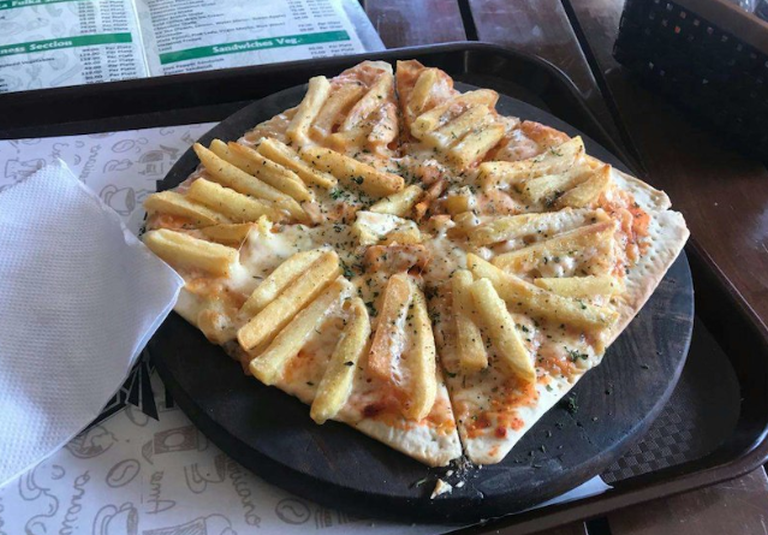 Cafetorium is where you need to head next if you love french fries! They whip up yummy French Fries Pizza, which brings our two of the favourites together, fries and pizza! Topped with heaps of cheese and sauce, this scrummy needs your attention. Both french fries and pizzas in one dish- it can't get better than this, people!
Where: B1/G3, Block B, Dilshad Garden, New Delhi
6. Maggi Pizza @ Fork You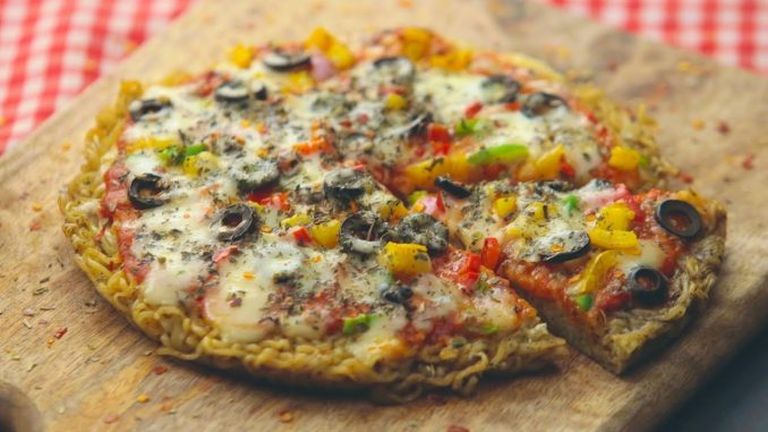 How about combining our two favourites-Maggi and pizza in one dish? Yes, Fork You in Hauz Khas offers the best comfort food ever! Topped with veggies and spices, paneer or chicken, this quirky and scrummy dish is worth trying.
Where: 30, 1st Floor, Hauz Khas Village, New Delhi
7. Nutella Pizza @ Baked Pizza & Co.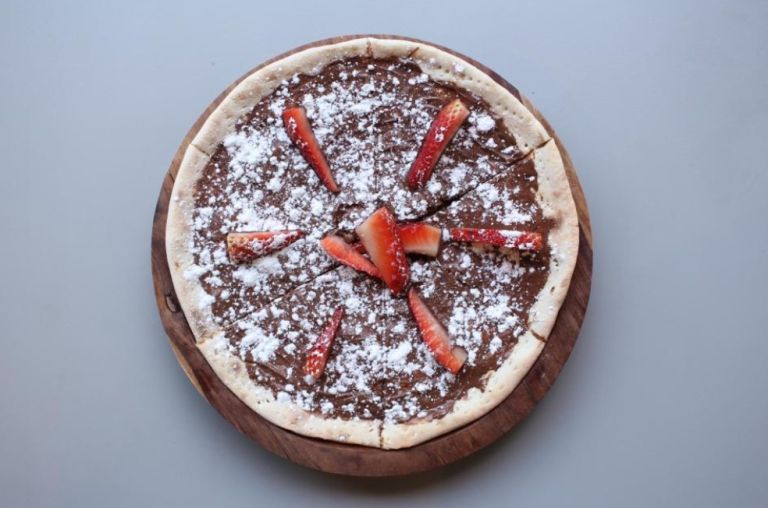 What if we tell you that now you don't have to choose between Nutella shake and pizza slice because now you can have both together. Baked Pizza & Co. is dishing out Nutella Pizza. The dish is a thin crust pizza topped with Nutella and gems. So if you love sweets and pizza both, then you've got to try this dish.
Where: 9A, 1st Floor, M Block Market, Greater Kailash 1 (GK 1), New Delhi
8. Volcano Pizza @ PhoneBooth Reloaded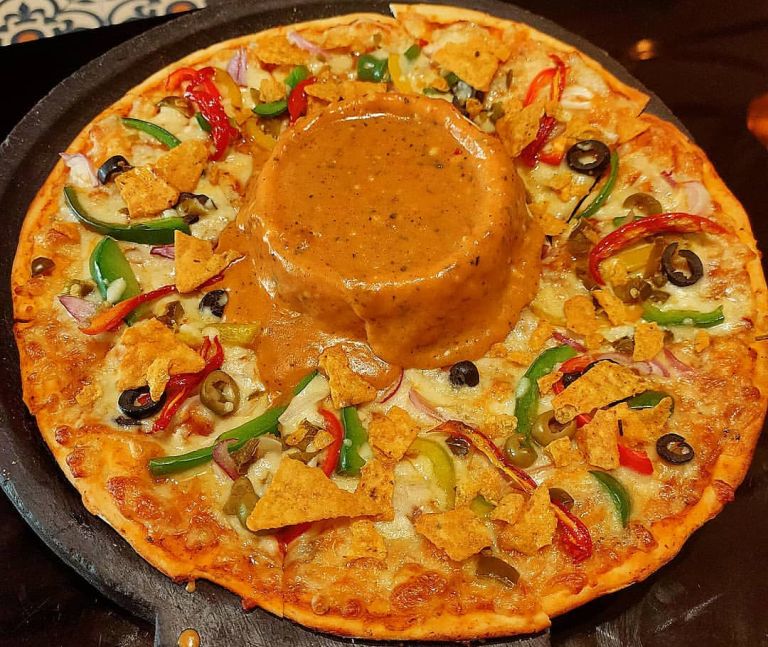 How about hogging on to creamy and cheesiest pizza? PhoneBooth Reloaded serves Volcano Pizza that has a volcano of cheese right in the middle. Now, who can so no to that, right? This heavenly pizza comes for both veg and non-veg one. Tag your buddy who loves cheese RN! 
Where: G14b, Ground Floor, Vijay Nagar, Hudson Lane, Delhi University-GTB Nagar, New Delhi
9. Butter Chicken Pizza @ Mama's Buoi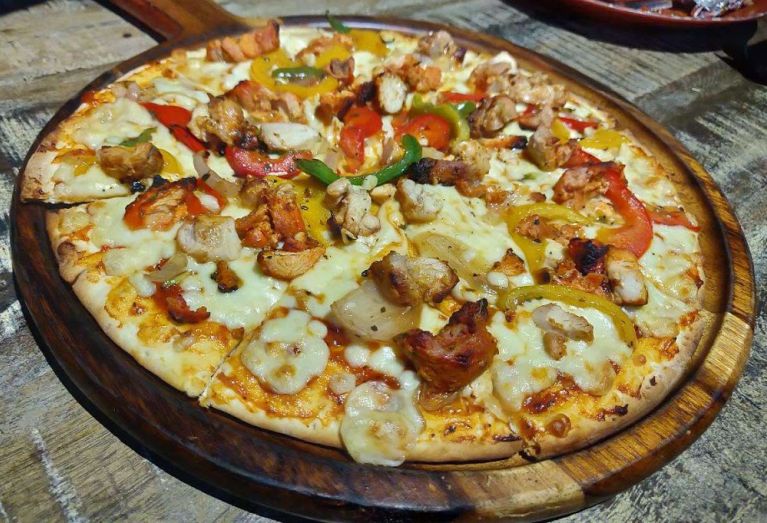 All the Punjabis out there, this quirky variant of pizza is totally for you! Mama's Buoi is known for dishing out Butter Chicken Pizza, and we can't get enough of it. This yummy dish is crowned with huge chunks of chicken and oodles of cheese and sauce. Could we have asked for anything more?
Where: 3rd Floor, 2624, Hudson Lane, Delhi University-GTB Nagar, New Delhi
(Featured Image Source: xotc.dk, foodtasted)