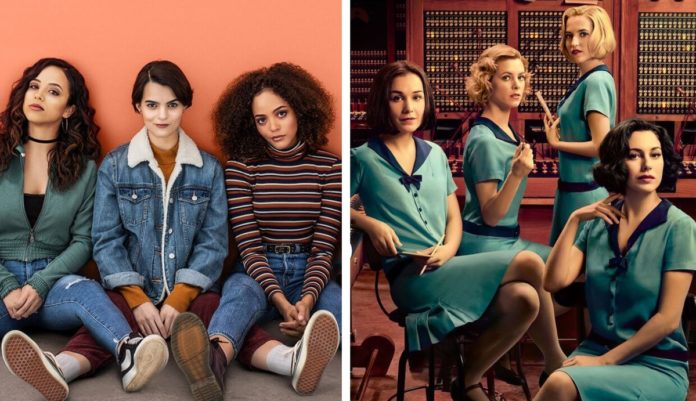 Loved by some and detested by many, the Valentine's Day is just around the corner. Yes, it's the day made up to celebrate love with your SO. But did you know, right before the V-day, on the 13th of February, falls the Galentine's Day? Oh yes, fellas, that's a thing. It's the day when (whether single or not) you celebrate the love between you and your girl gang. After all, sisters before misters, right? So, this Galentine's Day, ladies, call up your girl squad, shove some popcorn in the microwave, and turn the Netflix marathon of these amaze movies & series which depict the ultimate sisterhood bond!
Dead To Me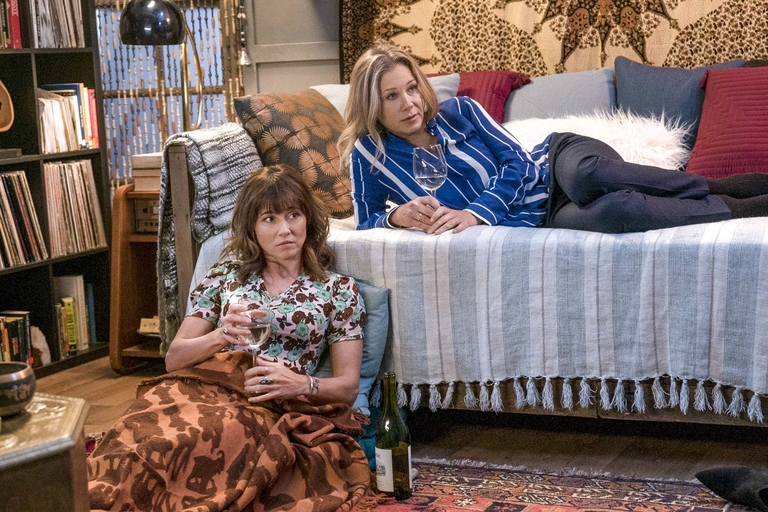 Come on, that had to be on the top of our list. Two middle-aged grieving women, stuck in super sucky situations in their lives. And yet somehow fate brings them together and they end up being inseparable. And even though there is betrayal and deceit involved, the love and friendship portrayed between Christina Applegate and Linda Cardellini characters are really refreshing. With serious plot twists, this one is a must-watch with your girl gang.
2. Trinkets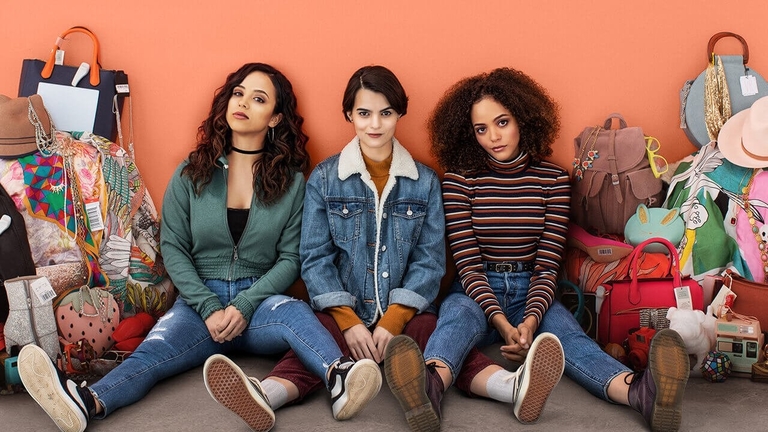 Picture this- three high school girls, all from different walks of life, yet they bond over one thing- they all have a habit of shoplifting. And they bond while attending shoplifter's anonymous therapy. While one of them is a misfit, one is super-rich and another one is the mysterious outsider. Yet all three of them become 'secret' friends help each other through their daily problems of teenage life. If you too have friends from different backgrounds, or who are as different as chalk and cheese, then this one is a must on Galentine's Day!
3. Grace & Frankie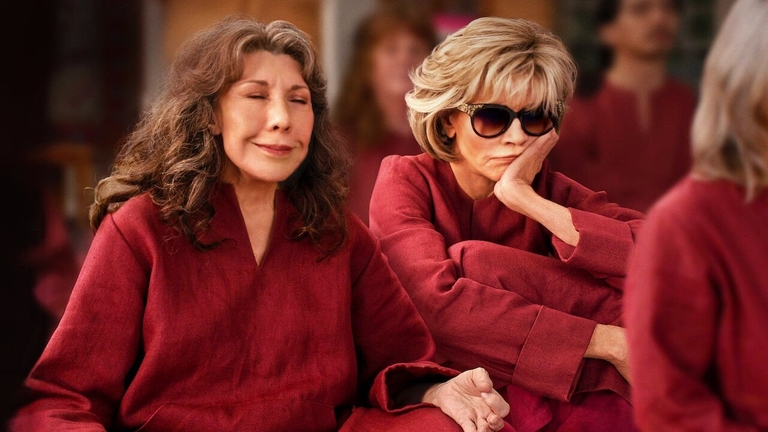 Well, this classic show starring Jane Fonda and Lily Tomlin is the perfect example of how just like love, even friendship can happen anytime in your life and anywhere. Grace & Frankie are two aged women who are brought together in each other's lives because their respective husbands leave them for each other. And even though they initially don't like each other, they go on to form an unlikely friendship and help each other survive a tumultuous time.
4. Fuller House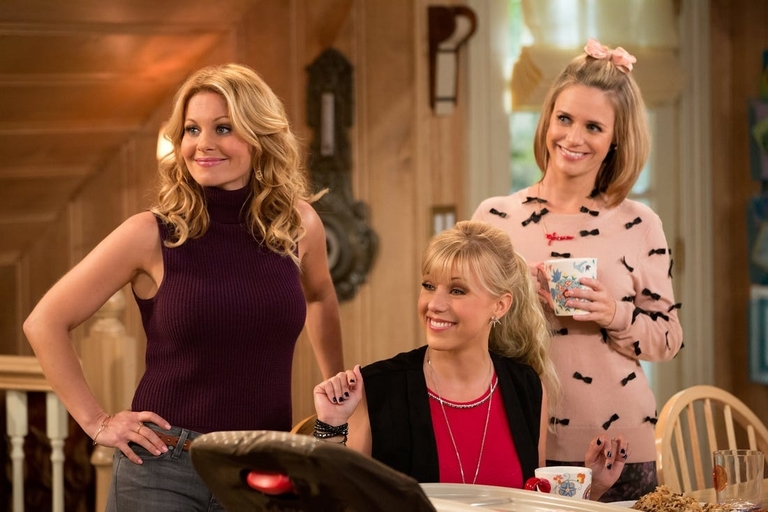 Ah yes! The Full House girls are all grown up and trying to navigate the difficult path of adult life in their childhood home. But the best thing is DJ, her younger sister Stephanie and best friend Kimmy. And what's great about this sequel is that fact that how the three ladies really have each other's backs through every problem. The latest development being Kimmy being a surrogate mother for Stephanie since she can't have kids of her own. If you too have a gal gang full of such awesome friends, then you know this is the right thing to watch with them on Galentine's Day!
5. Orange Is The New Black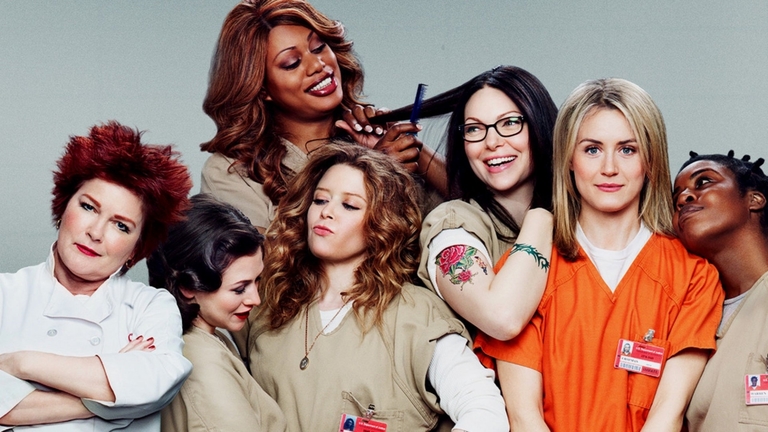 Not an ideal scenario, but the show is based on female prisoners and how they navigate through everyday prison problems together and have each other's backs. The show has a totally different treatment and touches on relevant themes like issues of consent, relationships and more. We're sure it's nothing like you'd have seen on the seen before.
6. GLOW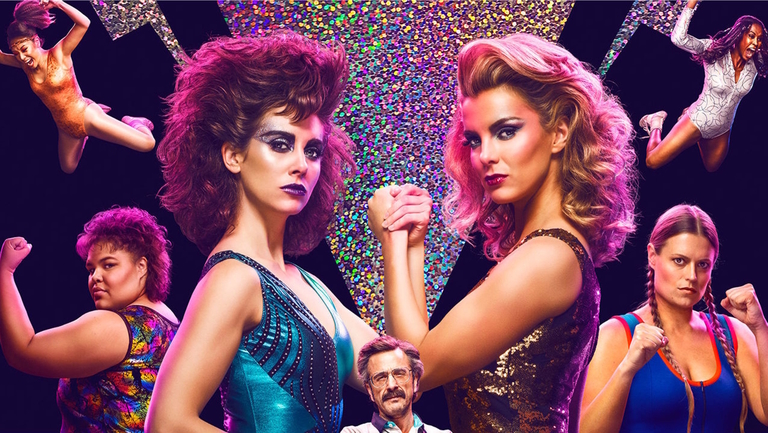 The show will take you back to the '80s where a struggling actress is forced to audition for women's wrestling to save her dying career. Among other misfits, she must survive the hostile world of 80's female wrestling! The show touched upon the issues of gender and racial bias and how the girl gang supports each other even in the most difficult times. If you too have girl gang who always has your back, then you should tune in to this one on Galentine's day.
7. Working Moms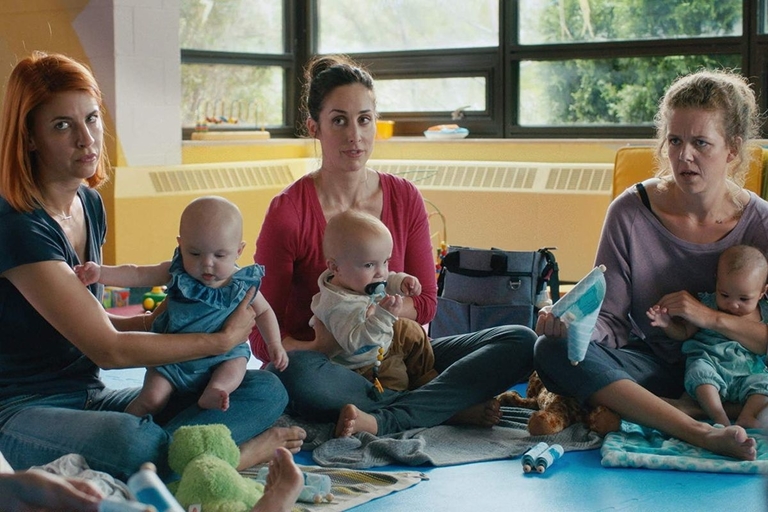 Even though the show focuses primarily on the issues of working moms, who juggle kids and a career, it's also based on the bond between women who meet at a 'Mommy Group' and become friends. The show touches upon the very real issues of child tantrums, the balance between work & professional life, cheating partners and more. So, if you or any buddy in your girl gang is a mommy, then this is the perfect fir for a late-night Galentine's Day watch!
8. Cable Girls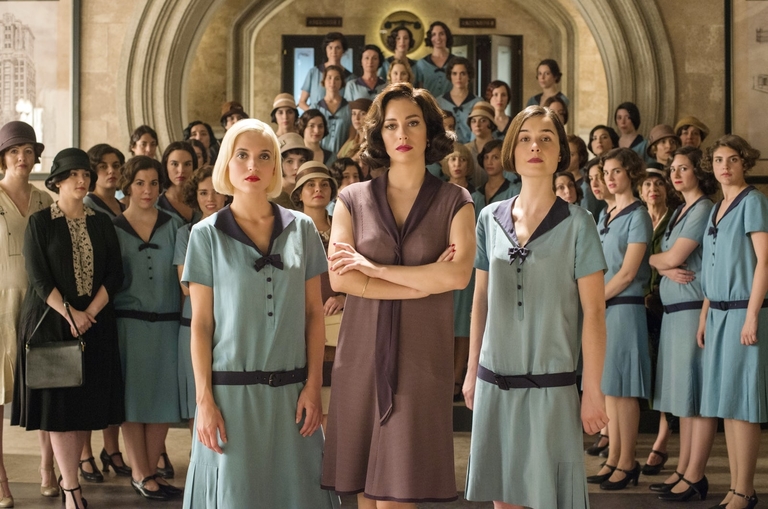 It's a Spanish period drama, set in 1920's Madrid, which tells the story of four women who start working in a telephone company and navigate through the hardships of life, the gender inequality in the 1920s', problems of the workplace and more. And throughout all this, the women have each other's back. If a sister-like bond is what you share with your besties, then this show is perfect for a wine-fueled Galentine's Day watch!
Featured Image Source: Netflix