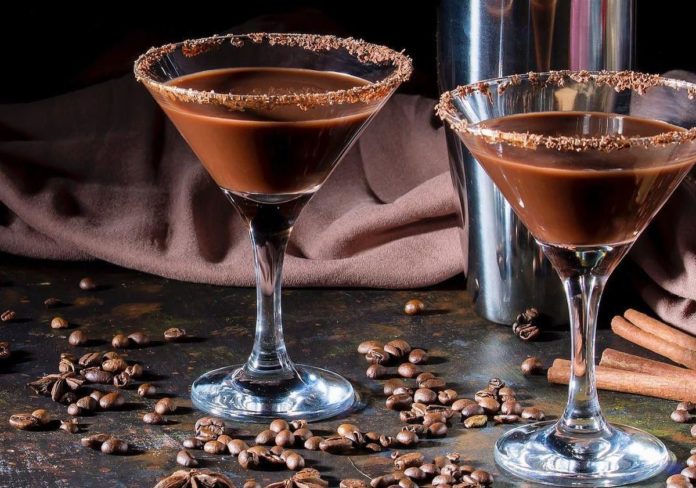 There's no doubt about the fact that Delhi peeps love alcohol. And how can we say no to a drink that has our favourite chocolate in it! Yes, we are talking about chocolate martinis. If you don't know already, chocolate martinis are just regular martinis with chocolate liqueur. So, how about this weekend you switch your poison and switch to these delish drinks! Scroll down to know where all you can find them in the city.
1. Gastronomica Kitchen & Bar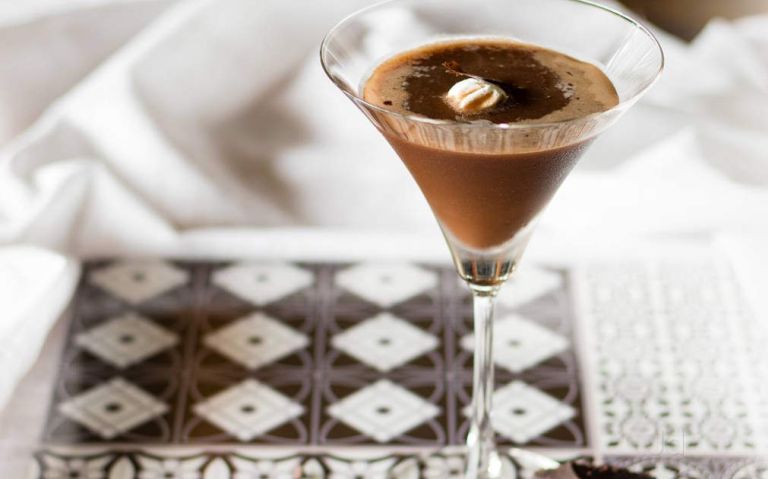 Tucked in Greater Kailash, Gastronomica Kitchen & Bar has a lovely ambience with some good music. They also have a balcony with a perfect seating area where you can sit for hours with your BAE! They serve a Chocolate Martini that's made of the pure chocolate, baileys and vodka that we love! You should also try their charcoal and espresso flavoured martinis also!
Where: M-55, 2nd Floor, M Block Market, Greater Kailash 1 (GK 1), New Delhi
2. Spago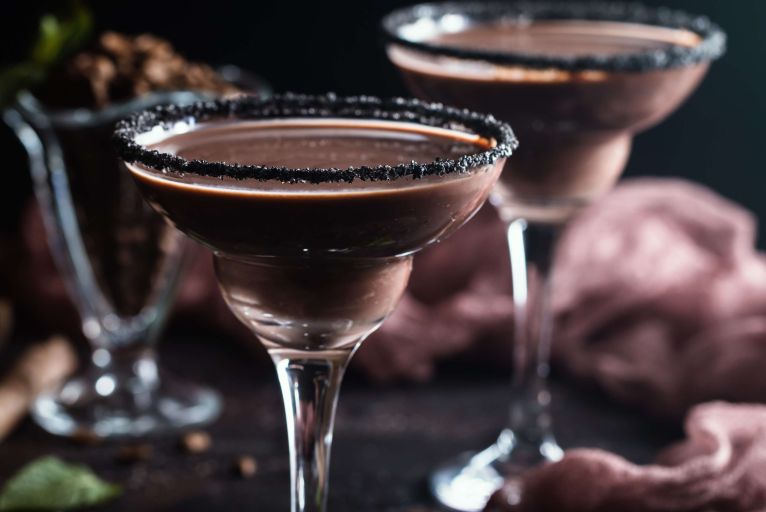 We can't stop drooling over the chocolate drink served at popular Spago in GK I! With luxurious interiors and a cosy vibe, they whip up yummy Chocolate Martinis. Made with vodka, baileys, Kahlua and chocolate, we bet you'll fall in love with this drink. They crush dark chocolate on the top, making this drink totally unmissable!
Where: N-2, Kasbah, Greater Kailash (GK) 1, New Delhi
3. Housefull Cafe Lounge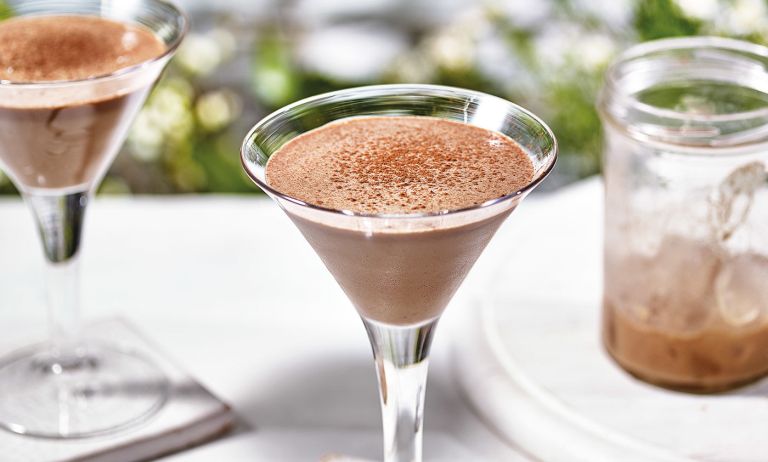 This chic place in GTB Nagar has got some delicious cocktails to serve. They mix vodka with baileys to give your taste buds flavours of chocolate and alcohol both! Apart from this, they also have bubble gum and popcorn caramel sour martini, which sounds absolutely heavenly!
Where: 2509, 3rd Floor, Hudson Lane, Delhi University-GTB Nagar, New Delhi
4. Pier 38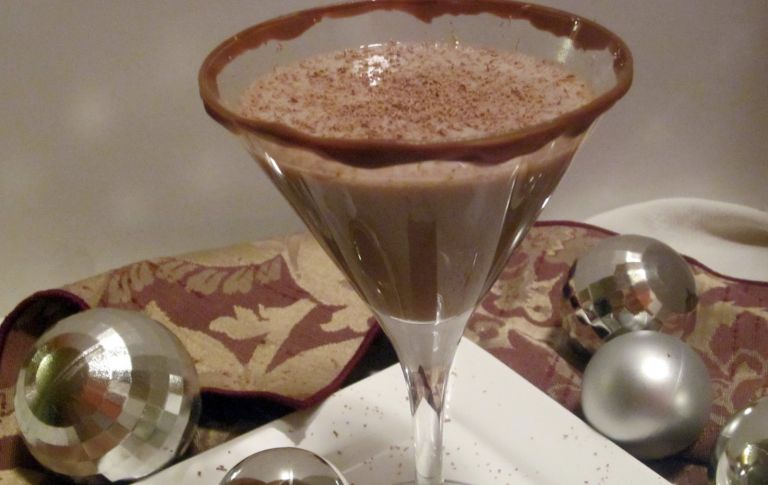 Pier 38 in Gurgaon is where you should kickstart your weekend because they have some fantastic cocktails to try. Their chocolate martini is vodka-based with Kahlua and baileys added to the drink! To give it a more chocolatey taste, they add chocolate syrup and some cream. Trust us, you will love it!
Where: Shop 106 & 107, 1st Floor, Cyber Hub, DLF Cyber City, Gurgaon
5. Imperfecto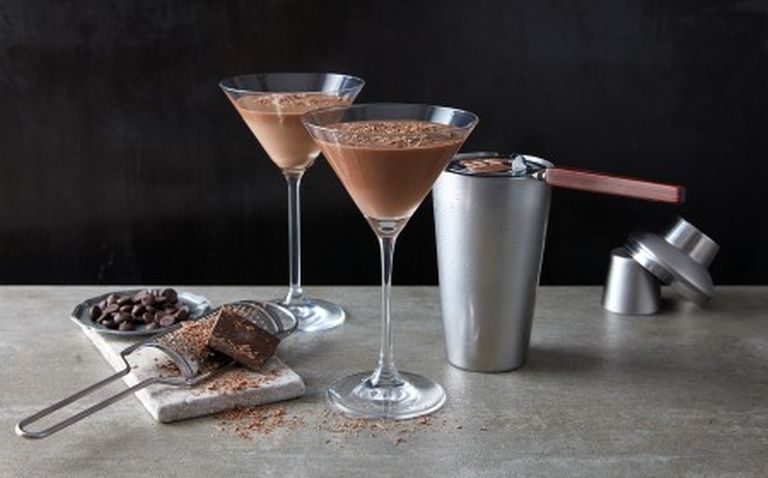 Our beloved hangout spot for every weekend- Imperfecto never disappoints! They use dark chocolate infused with vodka to make a chocolate martini. This mind-blowing alcohol is then mixed with baileys to make it more chocolatey!
Where: Gardens Galleria, Sector 38, Noida & more outlets
6. Walking Street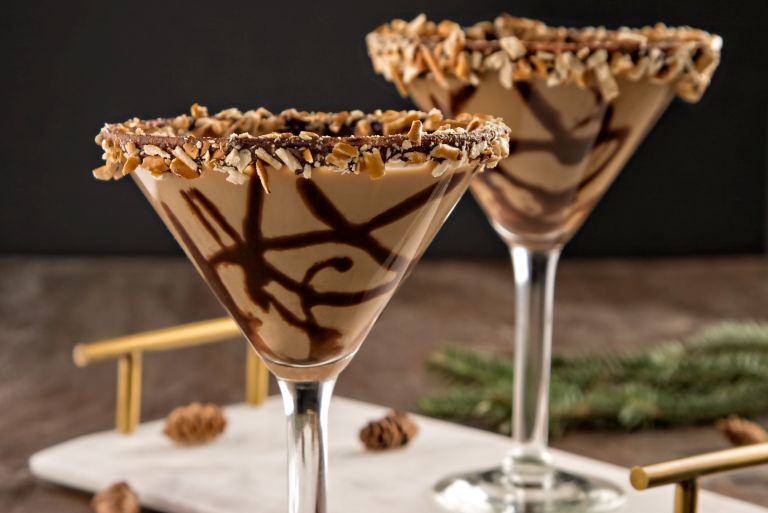 Keeping everything simple is the best policy of Walking Street microbrewery! Their chocolate martini is something you just can't miss out! To make this drink, they mix up some vodka and chocolate. Known for their beer and parties, we are totally in awe of their electric ambience.
Where: SCO 20, Main Market, Sector 29, Gurgaon
(Featured Image Source: falafelandcaviar.com)