In a world where the hectic pace of our busy lives can leave us feeling worn out, mindfulness is the only thing that can come to our rescue. What is mindfulness, you ask? According to Mindful, a US-based, non-profit organization, "Mindfulness is the basic human ability to be fully present, aware of where we are and what we're doing, and not overly reactive or overwhelmed by what's going on around us." If you're new to this concept and have little or no idea how to incorporate it in your daily life, here's a list of books that you must read to get a better understanding!
1. The Miracle of Mindfulness – Thich Nhat Hanh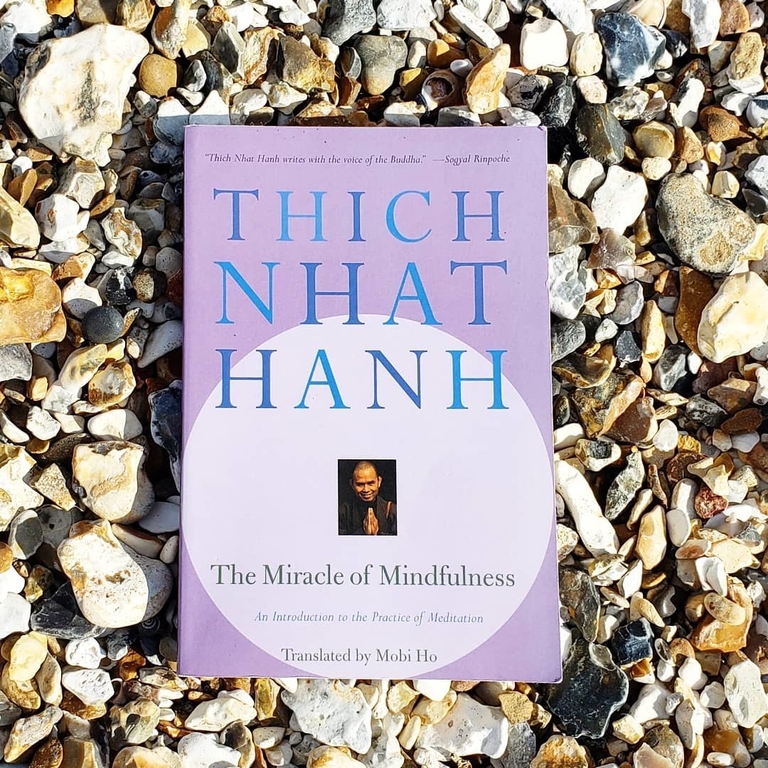 Written by the Vietnamese Buddhist Monk Thich Nhat Hanh, The Miracle of Mindfulness is the ultimate guide to mindfulness that deserves a place on your nightstand. In this book, Hanh presents several methods for becoming liberated, which is exactly what we need in today's materialistic world. The book also includes some exercises on mindfulness which could help you release your daily stress!
2. The Things You Can See Only When You Slow Down – Haemin Sunim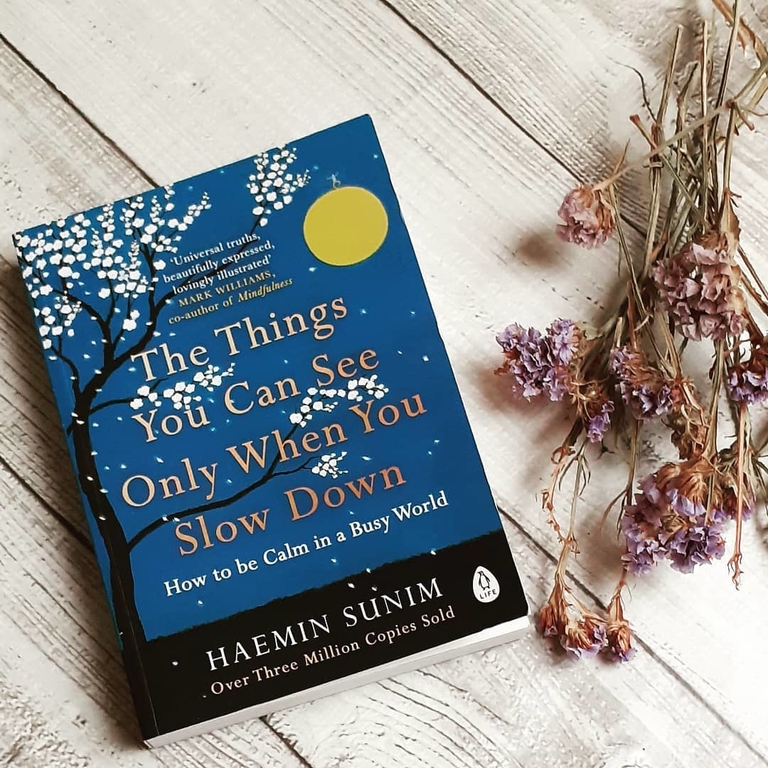 This self-help guide to mindfulness makes your question if its the world that's busy or if it is your mind. An easy read this book beautifully represents the universal truths of our lives and offers solutions for them. Full of practical advice and insight, if you wish to thrive in life, this is the book that you need to read!
3. The Book of Joy: Lasting Happiness in a Changing World – Dalai Lama and Desmond Tutu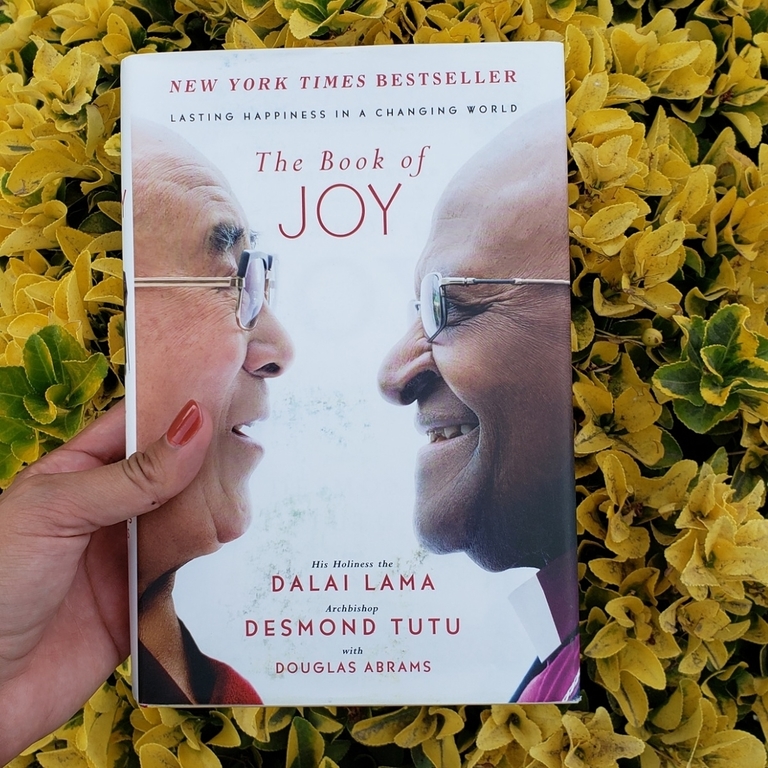 Written by His Holiness Dalai Lama and Archbishop Desmond Tutu, The Book of Joy explores the essence of True Joy and confront each of its obstacles – from fear, stress, and anger to grief, illness, and death. Not only that, but the book also offers an insightful glimpse into the minds of two of the world's greatest spiritual leaders, and their basis for a practical approach to experiencing a more enriching life of abundant joy.
4. The Little Book of Mindfulness – Patrizia Collard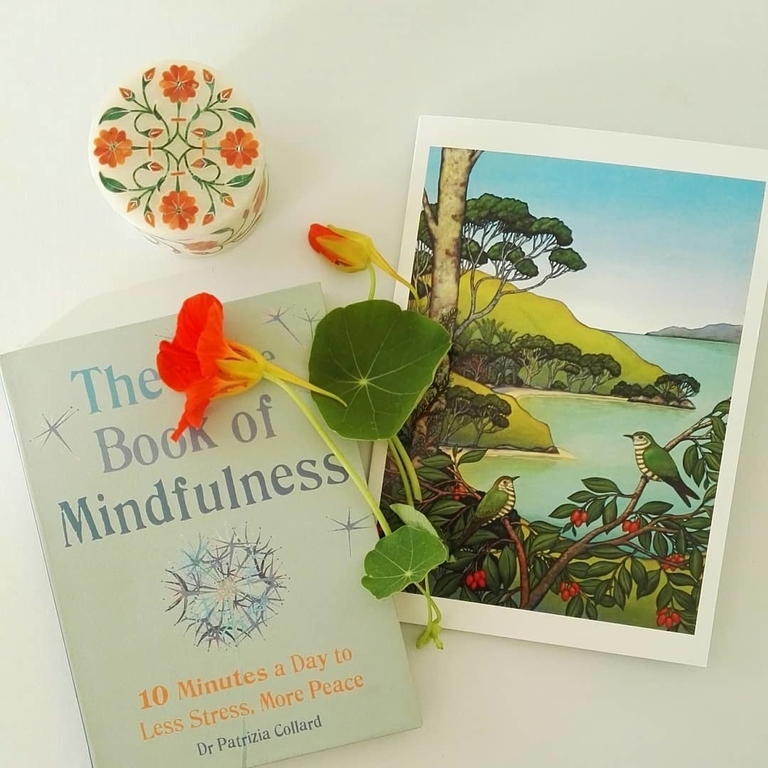 Mindfulness is one of the best ways to live a happy and fulfilled life and all you need is to practice it for 10 minutes a day and you're good to go. The Little Book of Mindfulness is your good to do exactly that and is a book that you absolutely need in your life. Trust us, once you read it, you're going to wonder how you ever lived without it!
5. The Four Agreements: A Practical Guide to Personal Freedom – Don Miguel Ruiz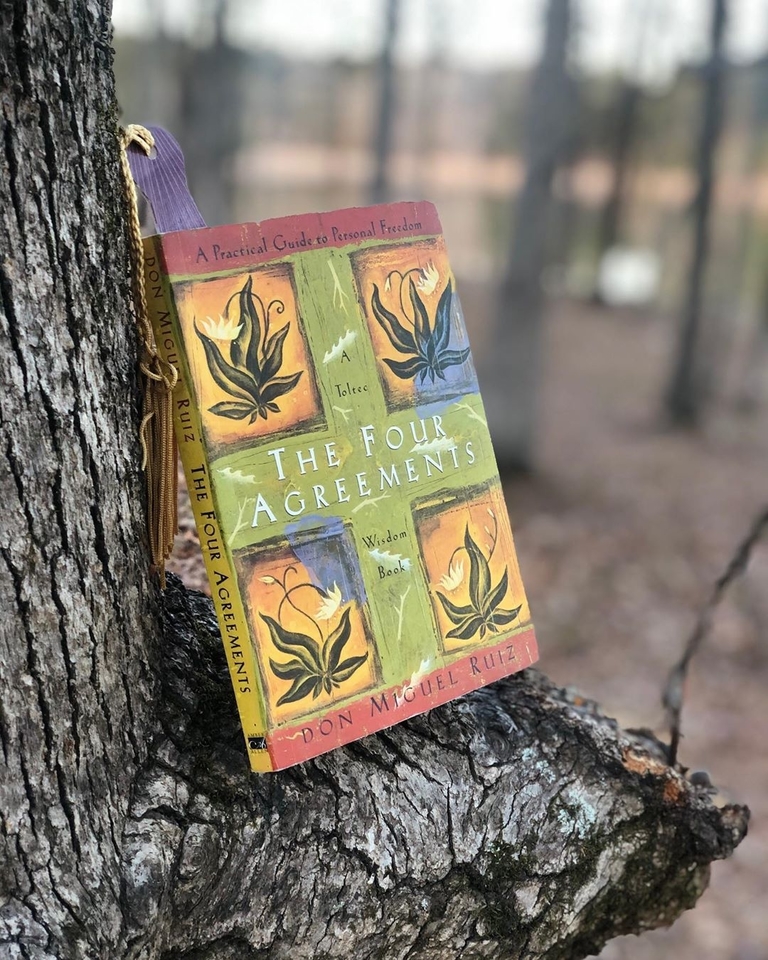 In this book, the author and shamanic teacher and leader Don Miguel Rui reveals the source of self-limiting beliefs that deprive us of our joy and create needless suffering. There are only four simple steps to living a happy and fulfilled life and in this book, Ruiz reveals the how and why of these four steps. So if you're looking to make even the slightest of changes in your outlook, attitude and behaviour towards life, this is the book you need!
6. Mindfulness: An Eight-Week Plan For Finding Peace In a Frantic World – Mark Williams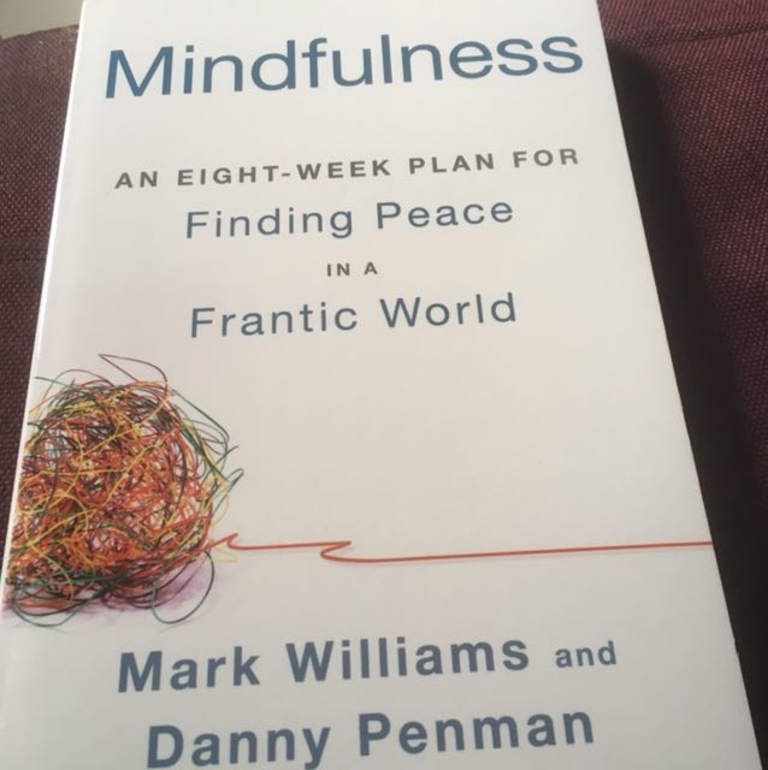 This book reveals a set of simple and powerful practices which you can incorporate into your daily life to help deal with anxiety, stress, unhappiness, and exhaustion. It also promotes the kind of happiness and peace that gets into your bones. It takes a deeper look into everything you do and helps you handle the worst that life throws at you with new courage and confidence!
7. Into the Heart of Mindfulness: Finding Our Path to Well-Being – Ed Halliwell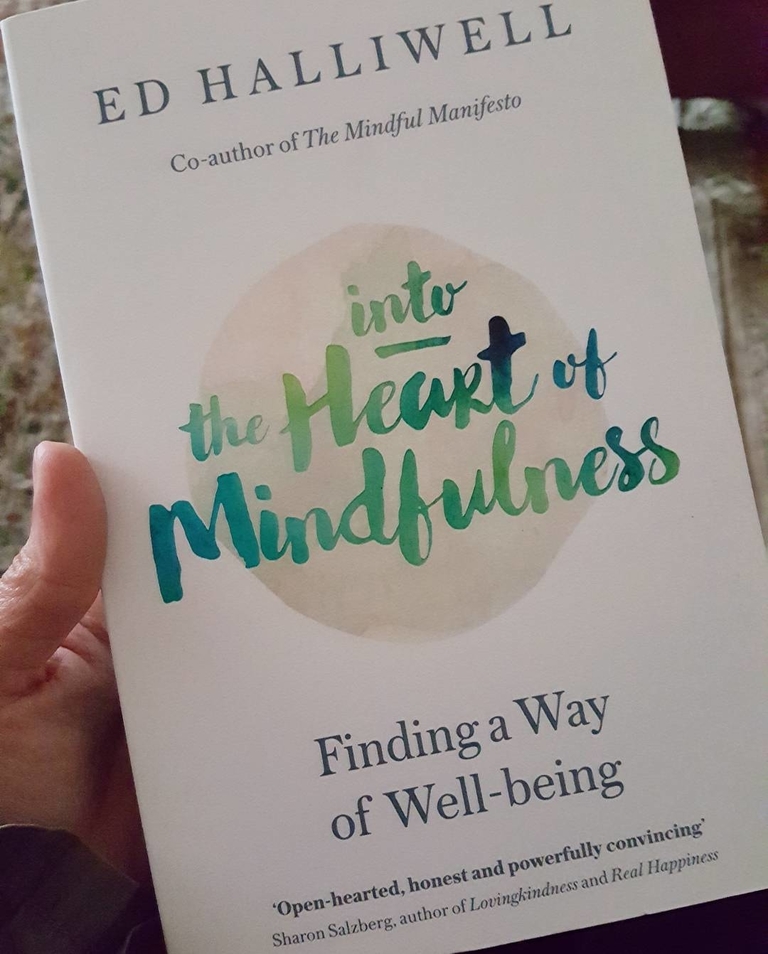 If you're a beginner at the practice of Mindfulness, this book is the gem you need. Offering his own experiences, in this book, the author Ed Halliwell explores how mindfulness can help us see and transform our unhelpful biases and habits, enable us to live more at peace with stress and uncertainty, cultivate cheerfulness and compassion, and help us to find our life's calling, only if we are willing to journey to the heart of the practice.
8. Mindfulness in Action: Making Friends with Yourself through Meditation and Everyday Awareness – Chogyam Trungpa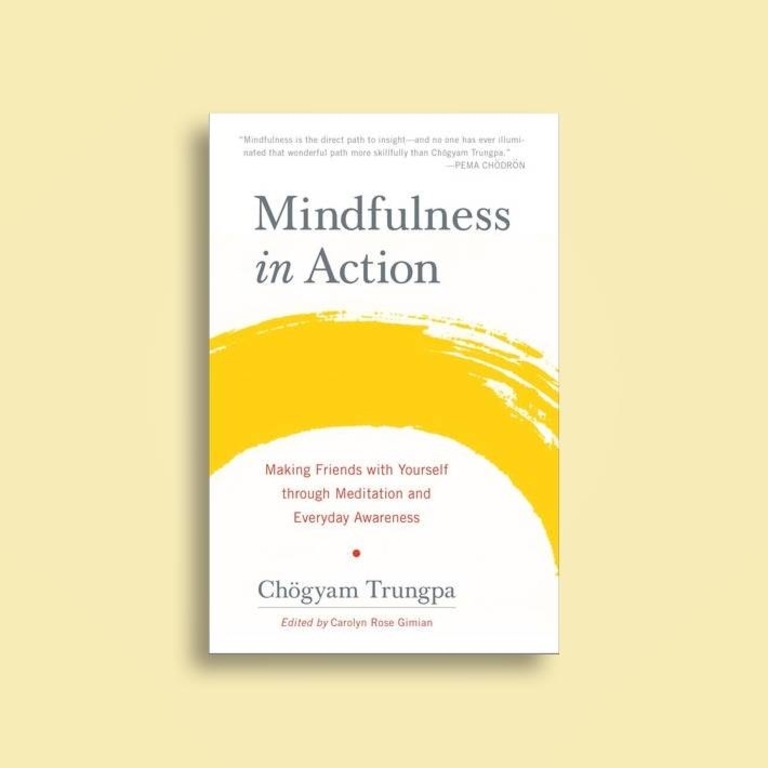 We all know how rewarding practising mindfulness can be. It reduces stress, improves concentration, and an overall sense of well-being. And these benefits are just the beginning. If you apply mindfulness throughout your life it can help you work more effectively with life's challenges, expanding your appreciation and potential for creative engagement. Which is why this guide to mindfulness does not only provide you with all the basics to get started but it also helps address the questions that naturally arise as your practice matures. 
Featured Image Source: Instagram/literameer