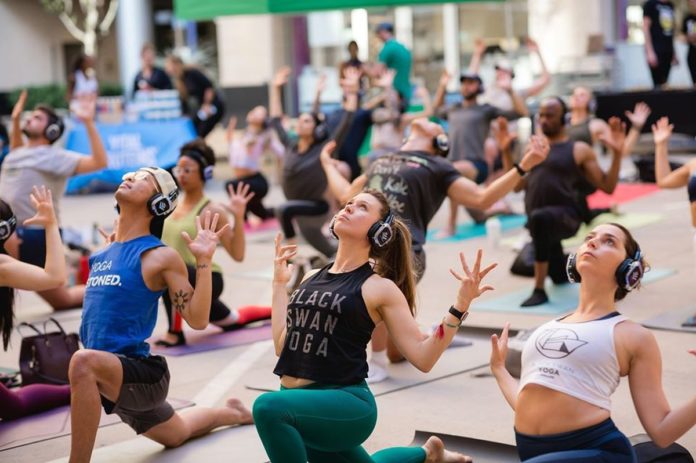 All the cool people in the hood, we're sure you'd know about the cool concept of 'silent disco'. Right? Yes, the same concept shown in Anushka Sharma's 'break up song'! But how about silent yoga? Yes, it's also a thing! It's when you and the people around you listening to the same aasans on the headphones, without any noise falling on one another's ears. The SilentOwl is a Delhi-based company which curates silent disco experiences. And now they are coming up with India's first silent yoga in the city that is happening this weekend. We can't wait to try this unique and exciting version of yoga!
India's First Silent Yoga Session
Silent Yoga is a one of a kind experience being organised for the first time in India. Sink into the tranquillity of noise-cancelling calmness and the synchronised winter sun salutations of all-levels of music experience.
Image Source: PartyHigher

Image Source: Creative Loadfing
No matter your age, if you are young at heart and have a thing for healthy living and fitness, then there's no better way to kickstart your weekend. You can tune into a series of relaxing, de-stressing and refreshing aasans with the calmness of soothing music.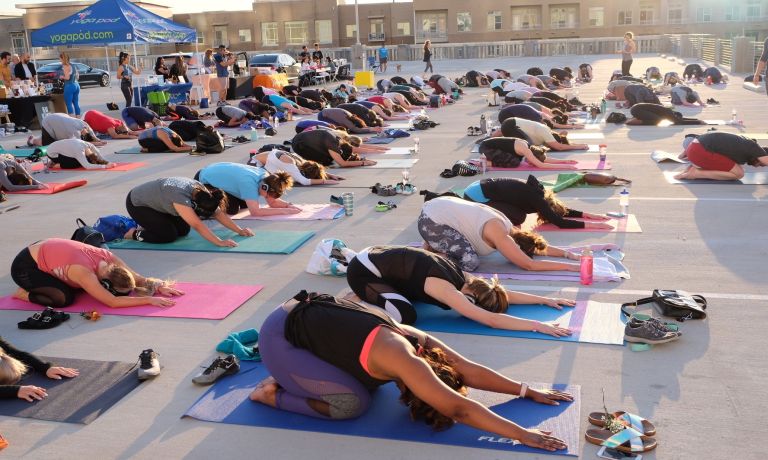 Just take a break from your hectic schedule and step into the yoga land, let your body perform on the calming tunes of your headphones along with instructions given by Yoga teachers there. All you yoga enthusiasts, fitness freaks and even the curious souls, head over this weekend.
When: 1st, 8th, 15th and 22nd February
Where: Sunder Nursery- Hazrat, Bharat Scouts and Guides Marg, Nizamuddin, New Delhi
Time: 8 AM onwards
(Featured Image Source: fitnessambassadors.com)