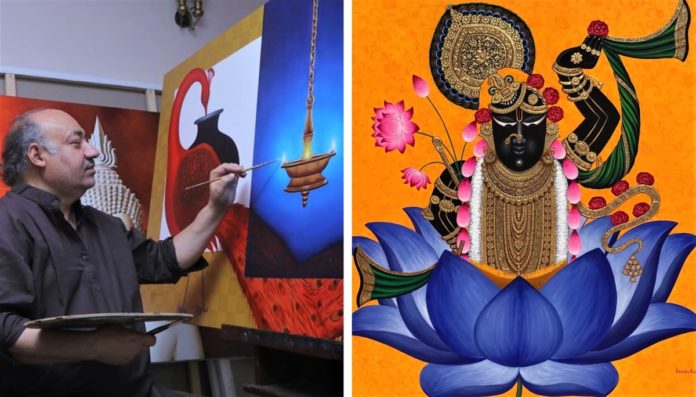 When we talk about arts, the first thing which comes to our mind is crafts and paintings. Talking about painting, it is one of the most common forms of art, and we recently found a painter who paints with not colours, but pure gold! Yes! We got in touch with Mr Krishn Kanhai, an Indian artist and painter who specializes in portrait, realistic, contemporary and lord Radha-Krishna themed paintings.
All about Krishn Kanhai
A Padmashree awardee, Mr Krishn Kanhai from Mathura, began his journey as a painter at an early age of 15 years. He has painted thousands of portrayals based on the perishing theme of Radha-Krishna and their tales, making the use of beautiful postures.
But what makes his art truly unique is the fact that he also uses pure gold and various precious gems in his paintings. Talking to Delhiplanet, he said, "Painting using pure gold was done a long time ago, but this form of art had become extinct in North India in recent times. Thinking of creative ways to make a painting more beautiful, I revived this form of painting."
The Gold Paintings
Talking to Mr Kanhai about his gold paintings "We buy pure gold and use that in our paintings. A lot of celebrities have also bought my paintings because they have a vibrant look to them. I have also painted portraits of many celebrities!"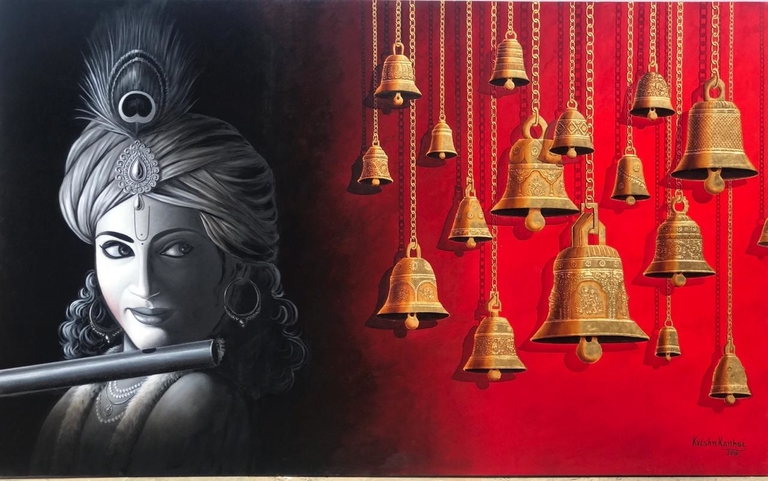 Rs. 1 Crore Painting!
We also got a chance to ask Mr Kanhai about his most expensive paintings – "My paintings of Tirupati Balaji and Lord Krishna are the most expensive ones. I've used around 500 grams of gold to paint them, which took me about 6 months to complete. These paintings are sold at the starting price of Rs 1 Crore."
In case you're wondering, Mr Krishn Kanhai also customizes paintings for customers depending upon their preferences. So, would you want to get one made?
Featured Image Source: Facebook/KrishnKanhai