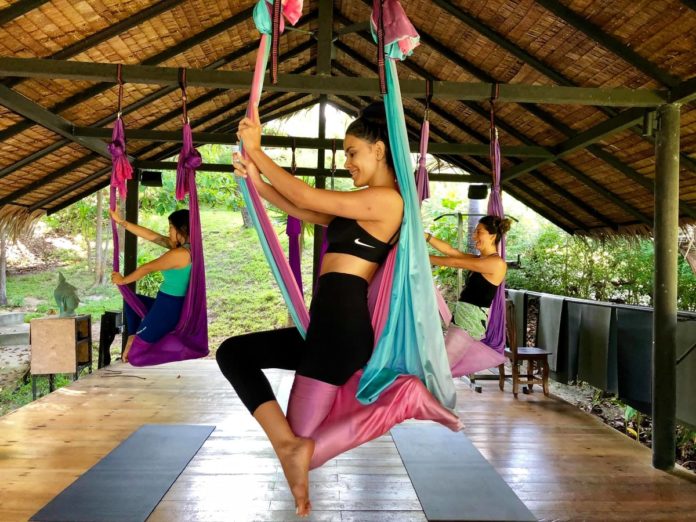 Unless you've been living under a rock, we're you'd know the many benefits of doing yoga. More than just a fitness regime, Yoga provides you with flexibility and mental peace. If you love Yoga and new challenges, then you should try aerial Yoga. Aerial Yoga is an art performance where a person performs acrobatics & different yoga asanas while hanging from a silken fabric. They use the cloth to wrap, fall, swing, suspend and spiral their bodies in various positions. And if you too are a game for that, then here are 6 best studios in the city that teaches Aerial Yoga.
1. The Yoga Chakra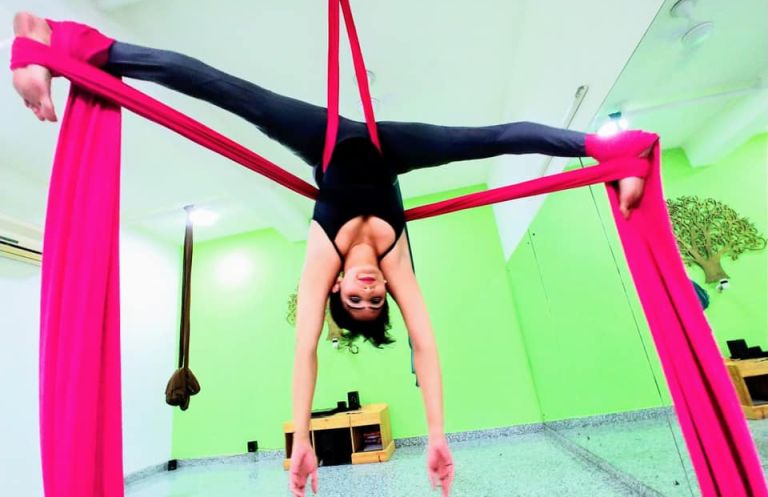 It's a fitness institute that practices the art of Aerial Yoga, Vinyasa and Yoganitrya. Known for their aerial yoga practices, they emphasise on the development of mind and soul through bending and stretching in the air against gravity. You can either take one-on-one classes or group services. The aerial course for an hour will cost you Rs 3800.
Where: E-297, GK2, Main Road, New Delhi
2. Delhi Rock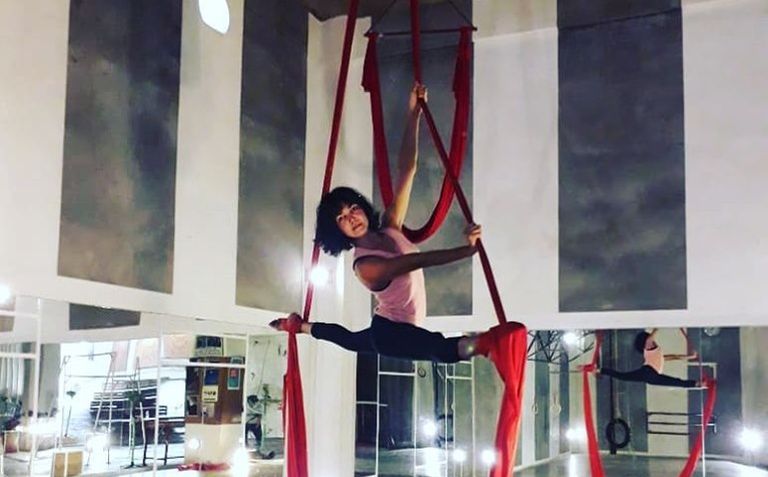 From rock climbing to aerial Yoga to parkour, Delhi Rock has a fantastic set of activities for you. The trainer, Arjun Sharma is a terrific teacher, and if you have wanted to try aerial, you really should try out their classes although this form of Yoga is relatively new and challenging too as it puts that core and arm strength to test it.
Where: Nanaksar Gurudwara Compound, Opposite M-39 Residential, Greater Kailash 2, New Delhi
3. Boulder Box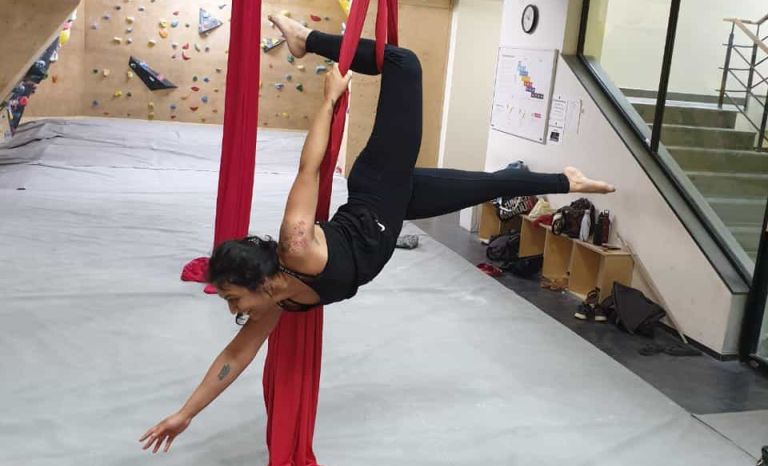 Known for their rock climbing and bouldering, Boulder Box is the fitness centre that also teaches you aerial Yoga. The fantastic trainer, Dasha Fogel, has years of experience teaching absolute beginners as well as intermediates. Trust us, you'll be able to get on the silk on your first day itself. The class for 90 minutes will cost you Rs 1250.
Where: OCF, Masudpur Village, Sector B, Vasant Kunj, New Delhi
4. Fitnesolution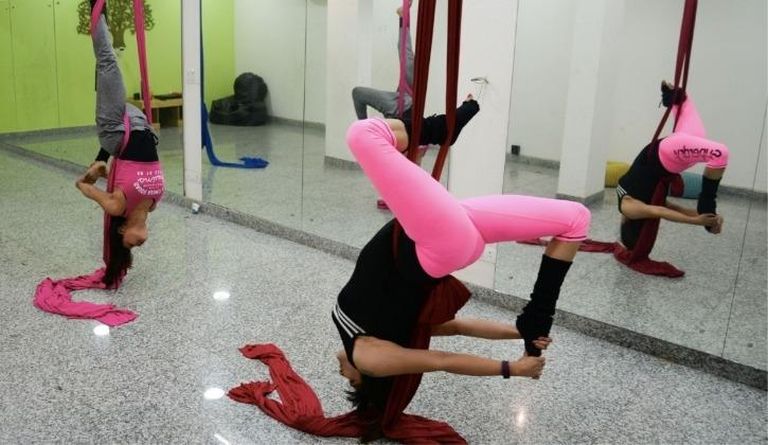 Want to improve your stamina and balance? Fitnesolution by Kiran Sawhney is where you need to head for aerial yoga classes. She provides personal training, corporate workshops, trainers for school and exercise plan out. The levels are being set up on special requests, so call beforehand!
Where: E 193, Greater Kailash -II New Delhi
5. Yoga Palette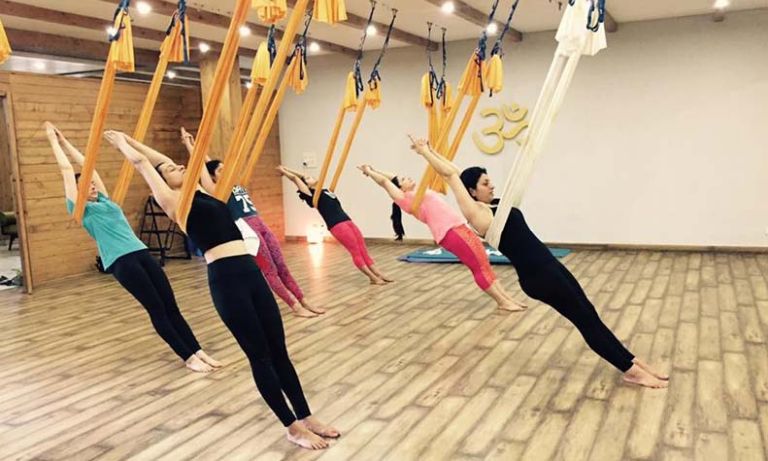 Tucked in Gurgaon, Yoga Palette was founded by Christopher Harrison, who also started AntiGravity. Even though the practice and art of aerial Yoga is a bit tough in the beginning but trust us, it is a fun experience to learn. Also, aerial Yoga has been proven to be beneficial for one's overall health.
Where: LA Yoga Palette, House No. 99, Guru Nanak Niwas, Basement, Arjun Marg, DLF Phase 1, Gurugram
6. Seema Sondhi Yoga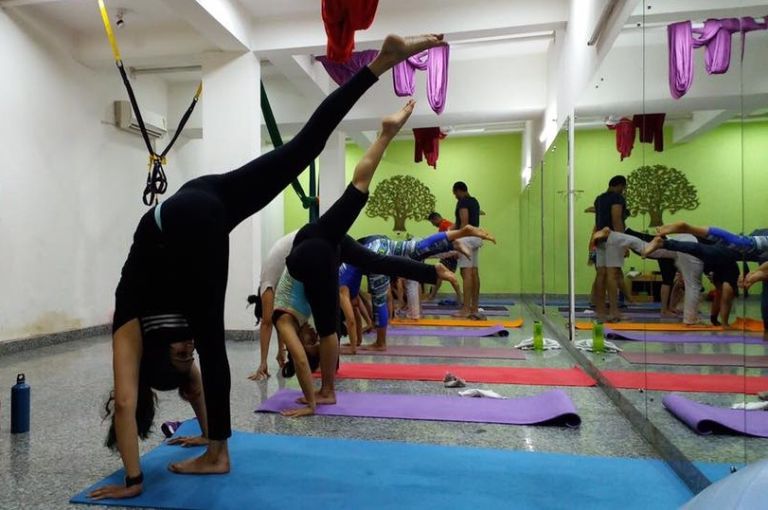 Seema Sondhi has been spreading the light of Yoga since 2001. Certified by the International Sivananda Vedanta and Yoga Center, she is one of the best yoga instructors in the city. If you're looking to learn the art of aerial Yoga, then look out for her one-on-one session, you should book a class here!
Where: D-43, Hauz Khas Rd, Hauz Khas Market, Kharera, Hauz Khas, New Delhi
(Featured Image Source: lindsaynova)