New year, new resolution, new me. Right? If you too are following this religiously, then we have news for you! Of course, nothing can beat a balanced diet and working out when it comes to getting in shape. But if you need that extra help, we hear, detox drinks work wonders! Drinking detox teas and juices as a part of a weight loss program has become a popular trend. So, we have curated a list of 9 best detox brands for weight loss and getting back in shape.
1. Zoe- Nutrition For Life
Image Source: Facebook/zoenutritionforlife


Image Source: Facebook/zoenutritionforlife
Zoe is a nutrition-first food and beverage brand that is dedicated to complete detox solutions. Their detox packs help you in weight loss, building immunity and improving the overall health and well-being. Zoe has a one-day diet that helps you detox and improves your overall health levels. The pack is filled with 7 small and 1 big sachet and 5 unique tea diffusers. Don't worry, you'll find all the instructions in the box.
2. Raw Pressery
Image Source: Instagram/rawpressery


Image Source: Instagram/rawpressery
This one is for those who are looking for a perfect start and want to flush out all the bad toxins in a natural way. Raw Pressery's Deep Cleanse packs contain six healthy and detox juices that are loaded with plant protein and fibre to boost the metabolism. Their juices have various flavours like watermelon, amla, mint, chia seeds and more.
3. Akiva
Image Source: akivasuperfoods.com

Image Source: Instagram/akivasuperfoods
Akiva comes with 60 green tea shots for 30 days in two flavours- Apple Cider Vinegar and Activated Charcoal Aloe Vera. These shots help in boosting your metabolism, thereby aiding weight loss and removing all the toxins from the body. You have to take two shots per day for 30 days, and you will see the results within a week.
4. Daily Greens
Image Source: Facebook/drinkdailygreens


Image Source: Facebook/drinkdailygreens
Clean your body and mind by drinking the juices from Daily Greens. Their juices are made fresh greens, veggies, fruits and antioxidant-rich superfoods. It helps you to boost your immunity in the most natural way, leaves you with radiant skin and detoxifies your body also. Their juice variety includes watermelon, cucumber, lemon, kale, ginger, spinach and more.
5. Cold Press Company
Image Source: Facebook/coldpress.in


Image Source: Facebook/coldpress.in
You know that you have to begin it one day, so why not today! Cold Press has its one day program that lets you cleanse and detox your body with green and fruit-based juices. The detox package has 5 bottles of 500ML juices with different labels on each one- Immunity, Vitality, Weight-loss, Purify and Anti-aging. Order it now and start your detox diet today only!
6. Antidote
Image Source: Instagram/antidotedrinks


Image Source: Instagram/antidotedrinks
Antidote houses cold-pressed drinks for weight loss, digestion, skin, hair, anti-ageing and what not. But what caught our attention was their detox diet plans- Liquid Until Dinner, Moon Cleanse, Kitchari Cleanse and Maintenance Cleanse. These cleansers have different juices for a specific time that helps in cleaning your body and soul. Their Moon Cleanse is one of the hot sellers, and they include a set of 7 drinks that you can consume through the day.
7. Gulp Juices
Image Source: gulpjuice.com


Image Source: gulpjuice.com
Gulp Juices packs are made according to the specific needs of the people! They have four types of cleansing juice packages- Light, Mild, Deep and Beauty. Their Light Cleanse package is designed for people who want to start the detoxification process gently. Their fresh juices help you to eliminate unhealthy toxins and return to a natural state of energy and well being.
8. Zero Tea
Image Source: Instagram/getzerotea


Image Source: Instagram/getzerotea
Zero Tea has a 14 & 28 days detox plan that helps your body in cleansing and purifying toxins and waste. Zero Tea consists of the most excellent organic green tea, spices and herbs. Ditch all your regular green tea and switch to Zero Tea and see the magic in a few days!
9. Vahdam Teas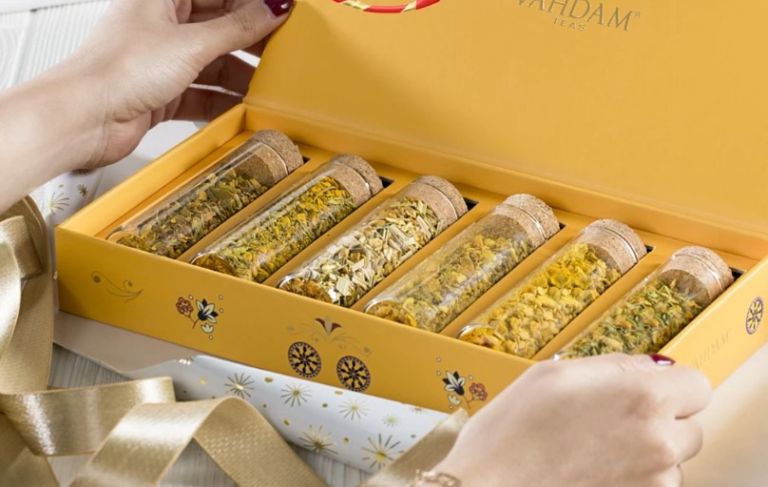 Indulge in a play of flavours with Vahdam Teas gift set that has 6 of the most alluring Tumeric in-house blends. The flavours include- Turmeric Spiced, Turmeric Moringa, Turmeric Ashwagandha, Tumeric Ginger, Turmeric Saffron and Tumeric Fennel. This tea will boost your immunity and will improve the heart's health.
(Featured Image Source: Times Of India)