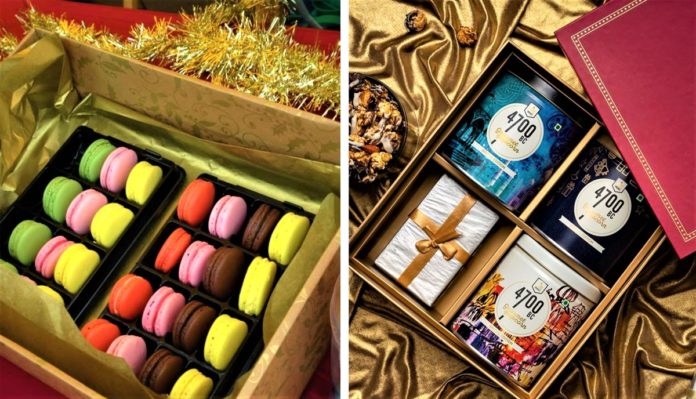 The new-age brides and grooms are not just getting innovative with their wedding card designs but also with the favours they hand out with their invites. Besides, if you want to let your guests know there's nothing cliched about your wedding, it's best to set the tone right from the start! A unique wedding invite favour is the first step to ensure your wedding stays etched in the minds of your guests for a long time to come. So we have put together a list of 11 unique wedding card favours that you can hand out with your invite if you're so done with the mithai/dry fruits ka dabbas.
1. Gourmet Popcorn from 4700 B.C.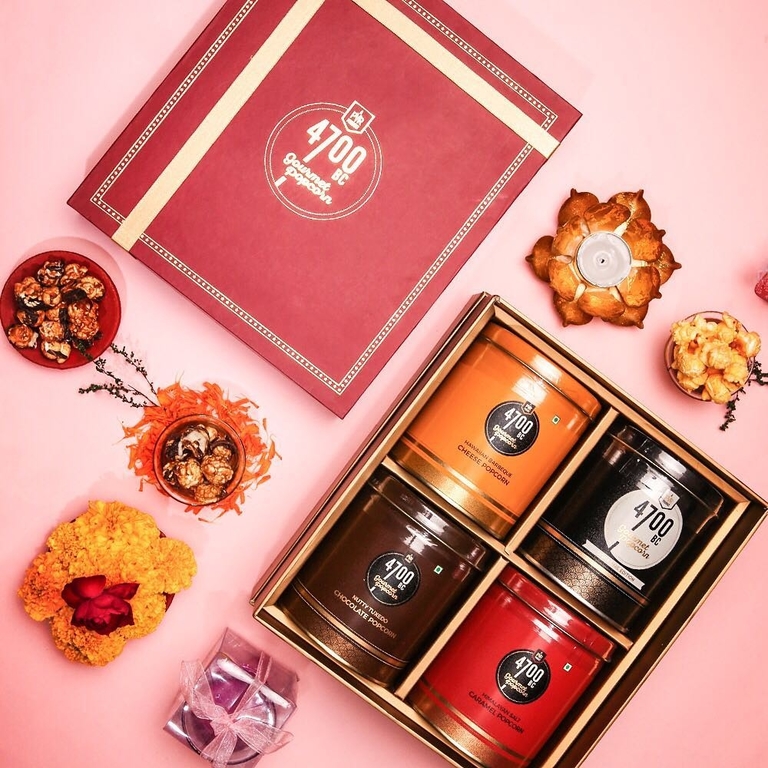 Popcorns are probably one of the best light munching snacks there is out there and 4700 B.C. is the place to get them! With four flavours to choose from including cheese, caramel, chocolate and potpourri, their gourmet popcorn comes in reusable tin boxes. Not only that, but your guests can also exchange their tin boxes at a 4700 B.C. outlet near them for a 20% discount on their next purchase. Now that's definitely a win-win situation!
2. Nuts and Berries from Nutty Gritties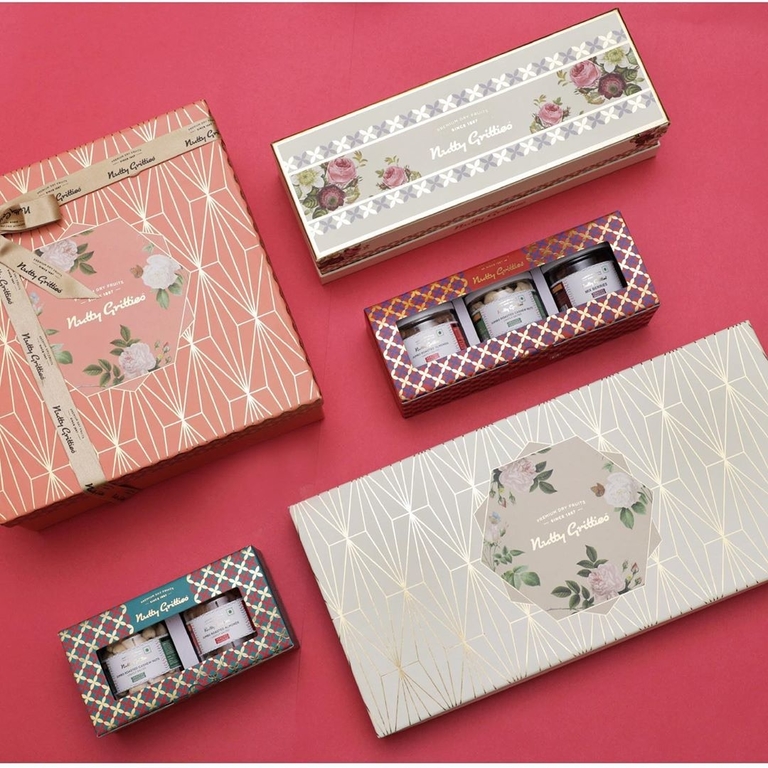 In 2020 it's out with the old and in with the new. Which means its time to say 'Tata' to the boring Kaju, Kishmish and Badaam and say 'Hello' to the exotic and healthy flavoured nuts and berries. From sourcing, the finest dry fruit from around the world to sorting, grading and dry roasting them Nutty Berries ensures the best quality of nuts and berries to give to your guests! Plus they have a lot of flavours to choose from which is what makes them even better!
3. Saunf and Suparis from Tummy Pops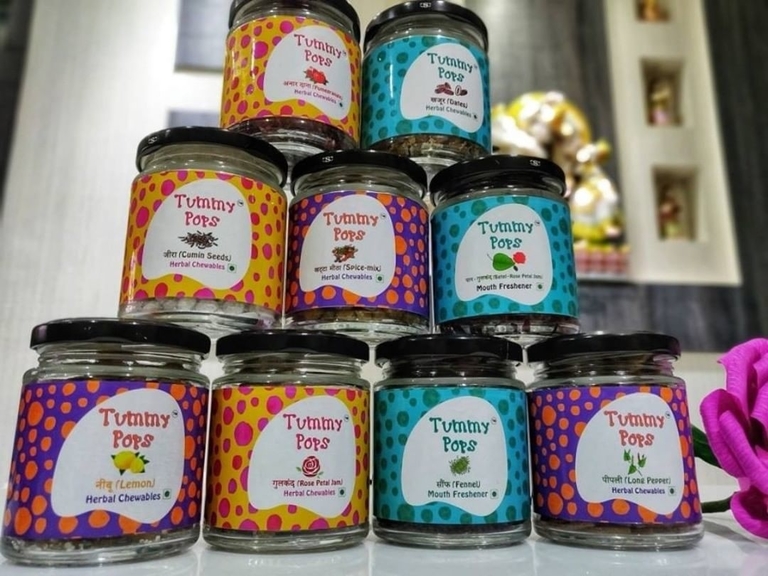 Saunf and Suparis are also great options to give to your guests as favours with your wedding invites. Not only are they the perfect way to end a meal but the ones from Tummy Pops would also take your guests down a memory trail of their childhood with their nostalgic aromas and taste! Their products are made with natural ingredients with no preservatives to give your guests the most authentic flavours so you can rest assured!
4. Flavoured Instant Coffee from Country Bean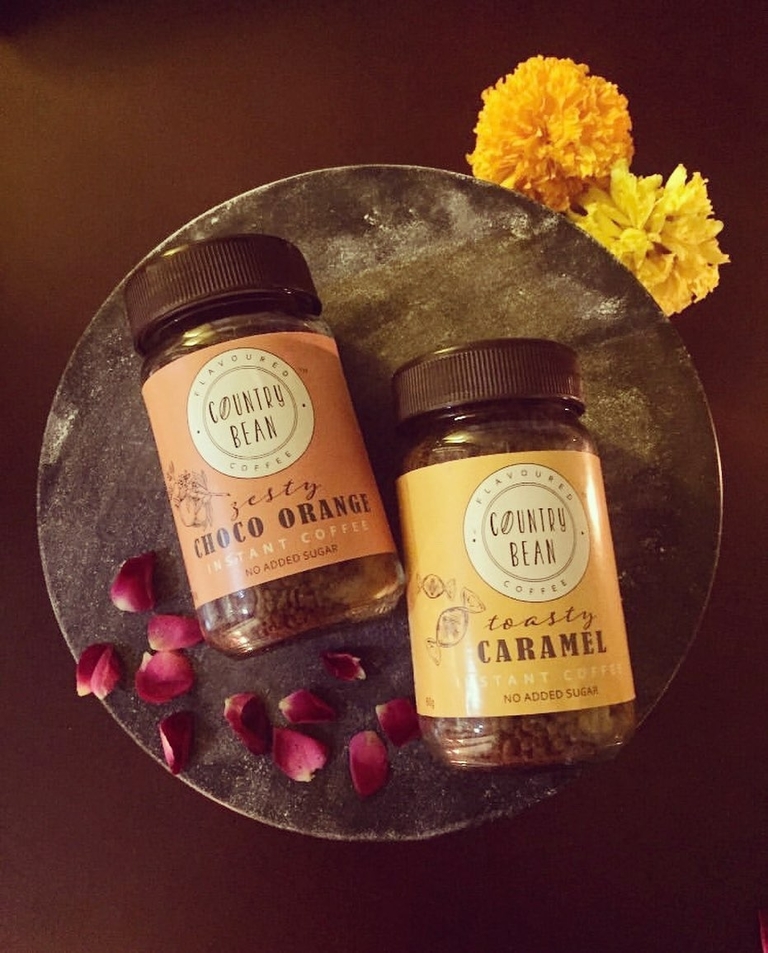 Now here's a favour that we think most of your guests would love! Country Bean offers you a blend of 100% soluble coffee in delicious flavours. The perfect way to give your guests a break in the monotony of their everyday cup of coffee. With coffee sourced from the best coffee estates in the world mixed with flavours such as Hazelnut, Vanilla, Caramel and more, it is the perfect favour for your wedding invites that can actually be used by your guests!
5. Macarons from A Piece of Paris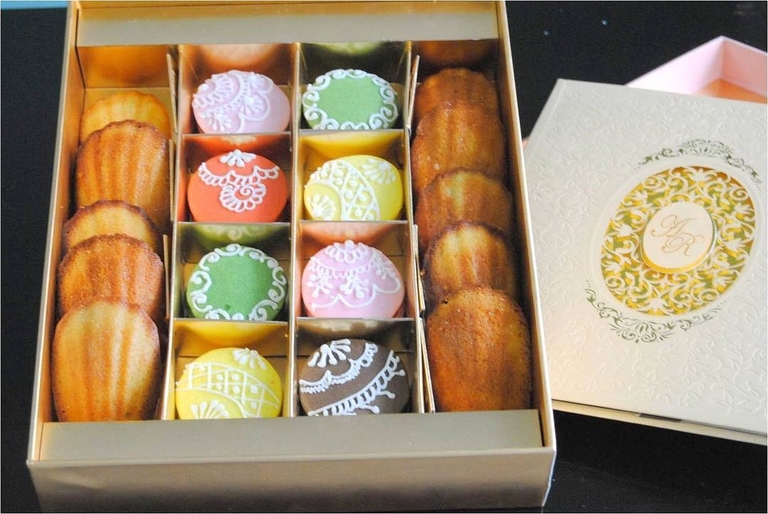 Mithais and chocolates are both cliched Wedding invite favours but if you're looking for something on similar lines you can try Macarons from A Piece of Paris. The most coveted cookies of France, Macarons are available in a ton of flavours ranging from raspberry to chocolate and A Piece of Paris ensures the perfect packaging for these little delights!
6. Spices from Flavourit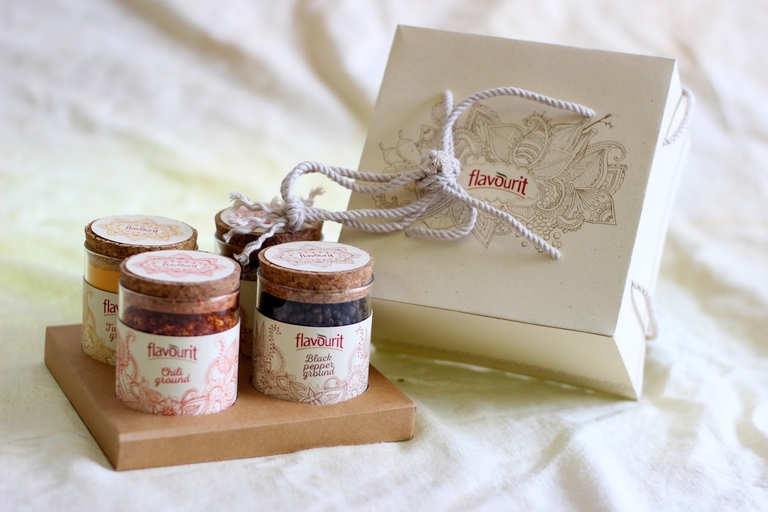 Spices sound like an unusual wedding invite favour, doesn't it? That's precisely why you should go for it! We Indians love our Mirch-Masalas so why not try something new and unique and to give your guests with your invitation so your wedding becomes extremely memorable for them right from the word go. Flavourit has a variety of spices to choose from with both tin and box gift packs so you can pick what suits your taste and budget!
7. Cupcakes and Cookies from Spring Street Bakery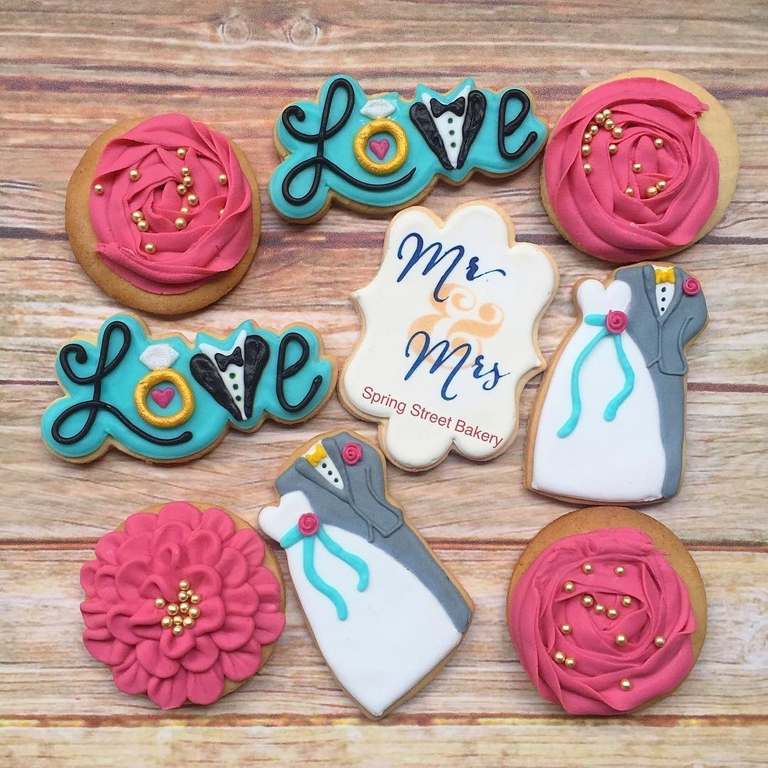 What's a wedding invite without something sweet to go with it? If you're done with the Laddoos and Barfis, you can try something new in the form of cupcakes and cookies from the Spring Street Bakery. A classic American Bakery based out of Mumbai, they do just the most delicious and pretty looking cupcakes and cookies that will serve as perfect favours to accompany your wedding invites and to please your wedding guests!
8. Marzipan from Nordic Kandie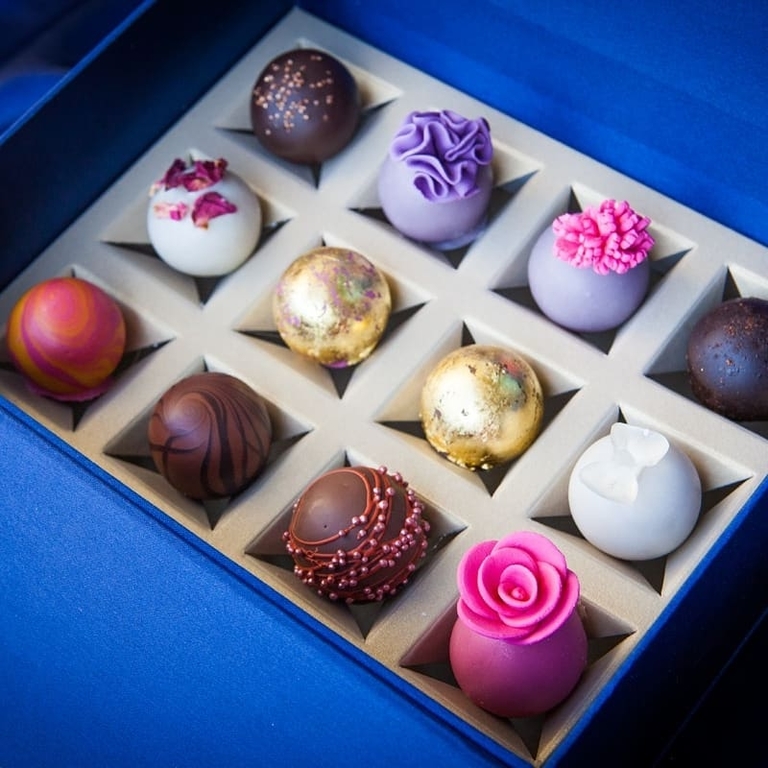 For the unaware, Marzipan is a confection consisting primarily of sugar or honey and almond flour and you can get the yummiest Marzipan at Nordic Kandie! Their artisan marzipan is made from the finest Mamra almonds from Iran, wrapped in Belgian chocolate and covered with pure edible gold from Giusto Manetti in Florence, Italy. Nordic Kandie's range of luxury handmade marzipan delicacies are perfect for your guests who appreciate an exclusive gourmet experience!
9. Personalised Candy from Papabubble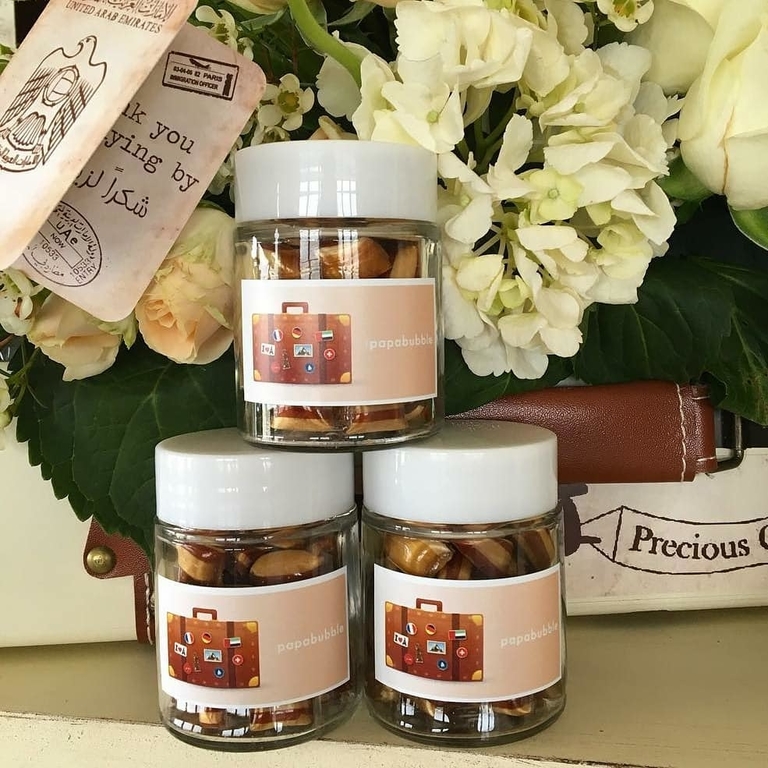 If you're a quirky couple you could take a trip down memory lane and give all your guests your favourite candies from childhood as a wedding invite favours. That's not all, you can also get this candy customised! An international brand Papabubble does some cute little personalised candy, which we're sure your guests will absolutely adore! You can either get your initials written on the candy or maybe even get a cute little wedding motif on it!
10. Nut Butter from the Butternut Co.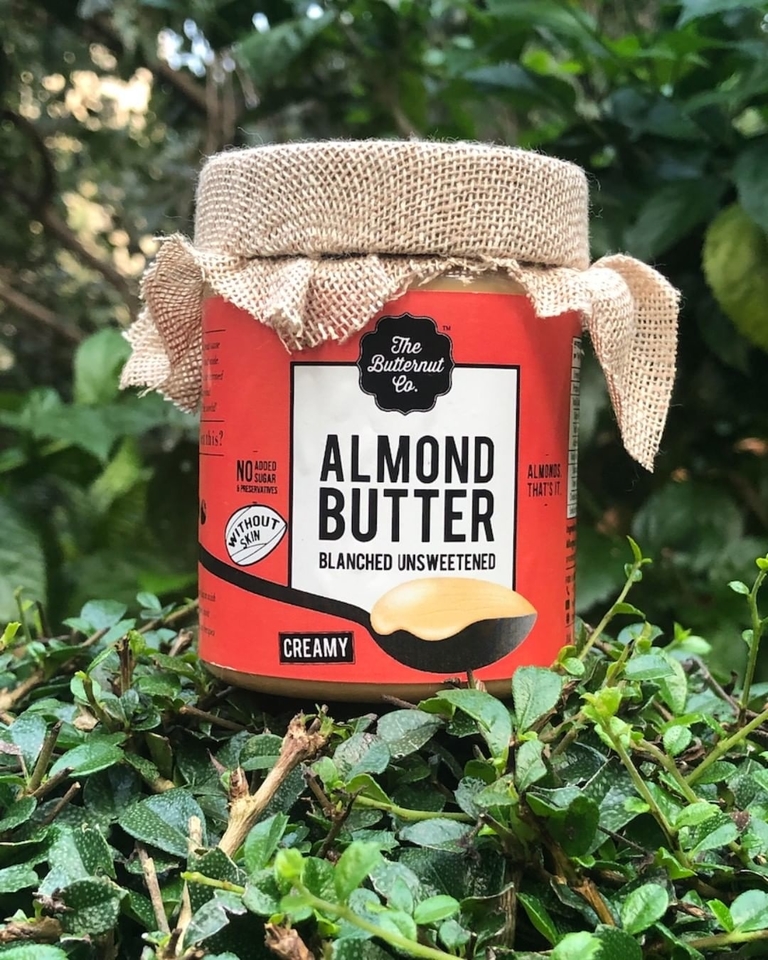 The only thing that complements good food is good health and the Butternut Co. knows that all too well. So as your wedding favours you can give your guests some healthy yet delicious nut butter as a token of gifting happy health to their household. Not only will they enjoy the nut butter in flavours like almond and peanut butter but they will also appreciate your thoughtfulness!
11. Exotic Tea Blend from The Good Life Company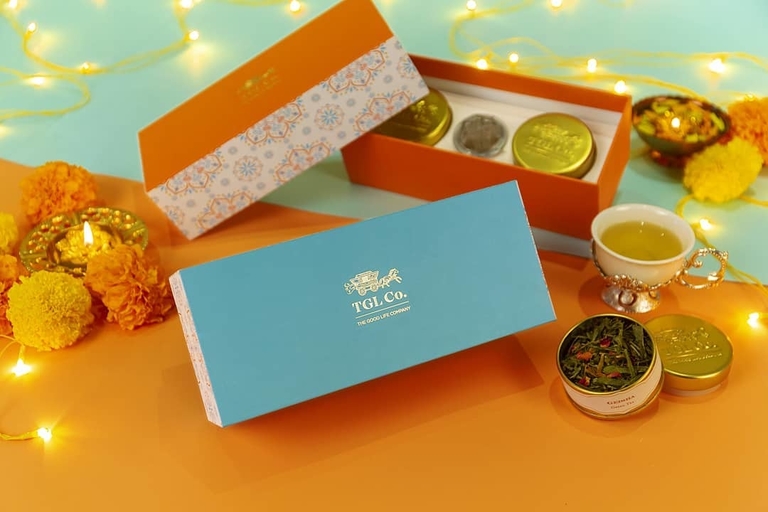 How can we leave out the quintessential India drink – Chai? If you're a couple that loves their tea or if you simply believe that the majority of your guests would love themselves some exotic tea blends, you must check out The Good Life Company! Trust us, this is something you absolutely cannot go wrong with!