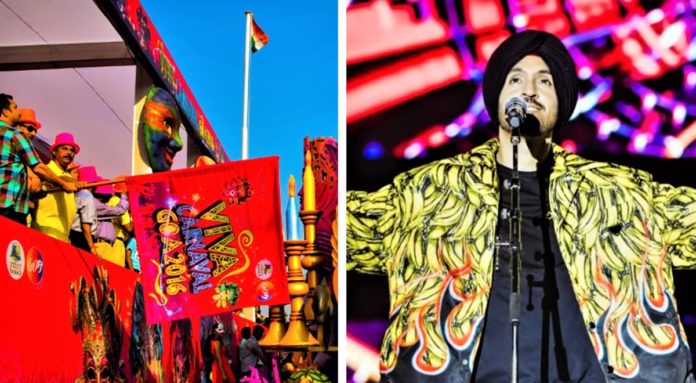 Now that we are officially in 2020, we can appreciate 2019 a little better, right? From Sunburn to Pet India to Food festivals, there was so much we experienced in the last year. And thankfully even 2020 looks great when it comes to great festivals. There are tons of events in store for you in the next two months, i.e. January and February 2020. So, here's the list of all the kickass events happening in India in early 2020 which you should be totally attending.
1. International Kite Festival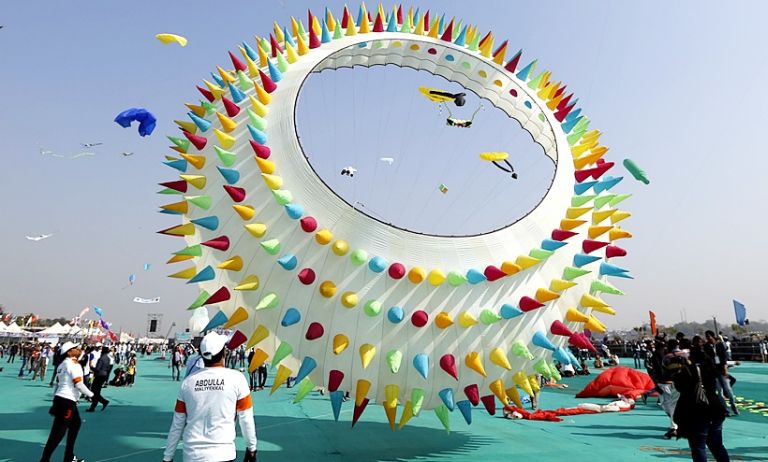 It is regarded as one of the biggest festivals celebrated in Gujarat where kites of all shapes and sizes are flown and people indulge in friendly competition. According to the Indian calendar, the celebration of Uttarayan or the International Kite Festival marks the day when winter begins to turn into the summer season.
When: 7th to 14th January 2020
Where: Tourism Corporation Of Gujarat Limited, Udyog Bhavan, Block No. 16, 4th Floor, Sector-11, Gandhinagar
2. Jaipur Literature Festival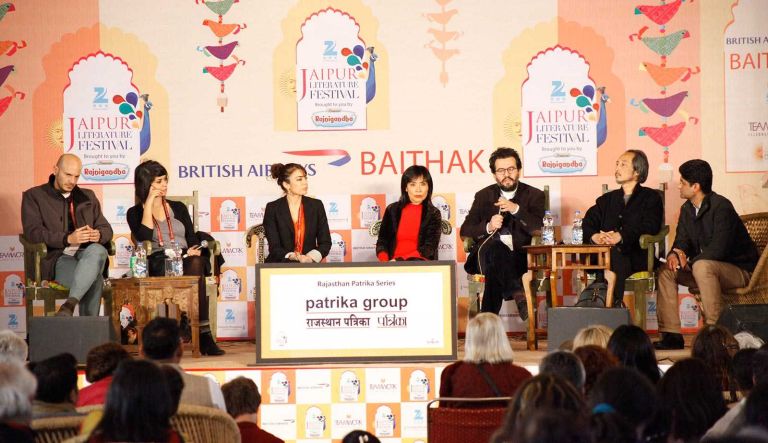 All the bookworms out there, the most significant literature festival is back from 23-27th January. You will witness tons of thinkers, politicians, writers, business leaders and entertainers engaging in discussions and debate. This year's line up has super interesting people like- Vishal Bhardwaj, Kent Nerburn, Shubha Mudgal, Aanchal Malhotra, Keki N Daruwalla and many more. Also, there is a brilliant line up of heritage and culture shows too that you can't miss.
When: 23rd to 27th January 2020
Where: Diggi House, Shivaji Marg, Sawai Ram Singh Rd, C Scheme, Jaipur, Rajasthan
3. Pet Fed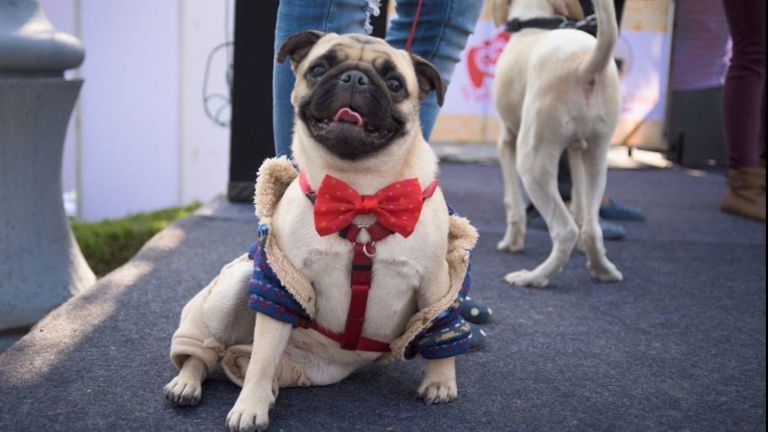 The 3rd edition of India's biggest pet festival in Mumbai is back! All the pet lovers, it's time to indulge in some furry babies love. The two-day event will witness loads of four-legged babies with whom you can play and cuddle. Lots of fun activities are planned for the pups and people. So, make sure you book your spot RN!
When: 11th to 12th January
Where: JVPD Grounds- 30, Delve Rd, Juhu, Mumbai
4. Orange Flower Festival
In Picture: Kanika Dhillon; Image Source: Film Companion

In Picture: Alankrita Shrivastava; Image Source: Telegraphy India
It's an annual mega event where all women come together to roar for change in a fun way. This fun women's festival will include activities like a poetry slam, open mic, art installation and scintillating conversations with like-minded folks. The festival will have inspirational women like authors, activists, actors, and other change-makers. We are super thrilled to be a part of such a great event.
When: 25th January 2020
Where: antiSOCIAL- Mathuradas Mill Compound, 242, Lower Parel, Mumbai
5. BollyBoom Diljit Dosanjh India Tour 2019-20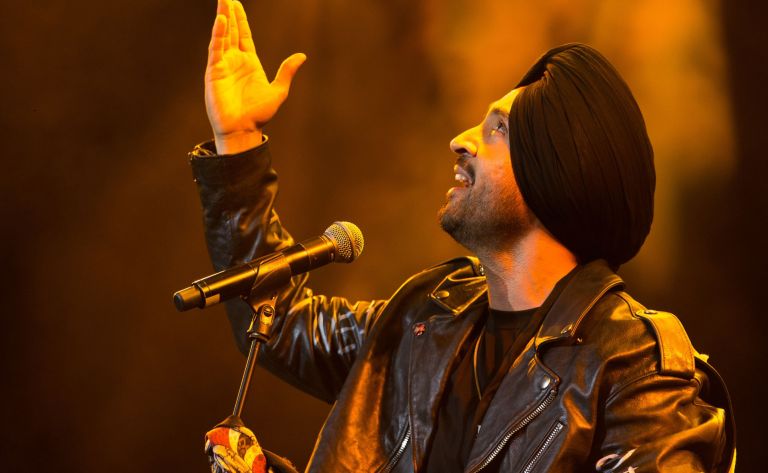 Punjabi heartthrob, Diljit Dosanjh, is coming to Delhi and Mumbai this February, and we can't keep calm! He will be taking the cities by storm with his energetic performance on 2nd February in Delhi and 22nd February in Mumbai. Dance to the beats of songs like Sauda Khara Khara, Laembadgini and Kylie Kareena. We are super stoked. What about you?
When: Delhi- 2nd February
Mumbai- 22nd February
Where: TBA
6. India Art Festival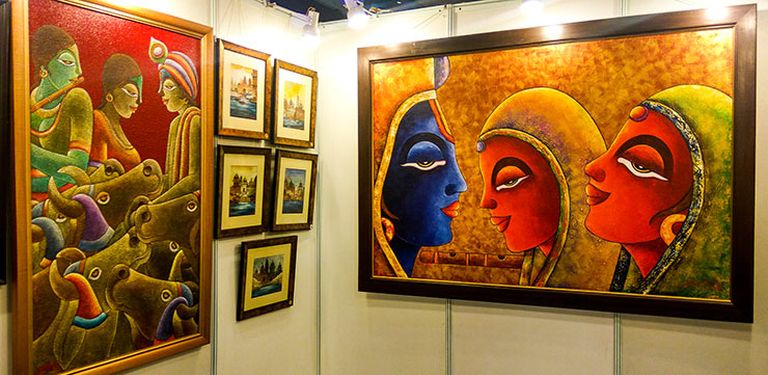 Are you an art enthusiast? Then the India Art Festival is for you! The event focuses on bringing together art galleries, artists, and art charities to showcase their best on the field. The best paintings and sculptures will be showcased by leading art galleries from across the country, including ArtDesh Foundation, Impressions Art Gallery, Tao Art Gallery, Studio3 and more. So, what are you waiting for, book your spots right away!
When: 9th to 12th January
Where: Nehru Centre Art Gallery- Discovery Of India Building, Ground Floor, Dr Annie Besant Rd, Lotus Colony, Worli, Mumbai
7. Udyanotsav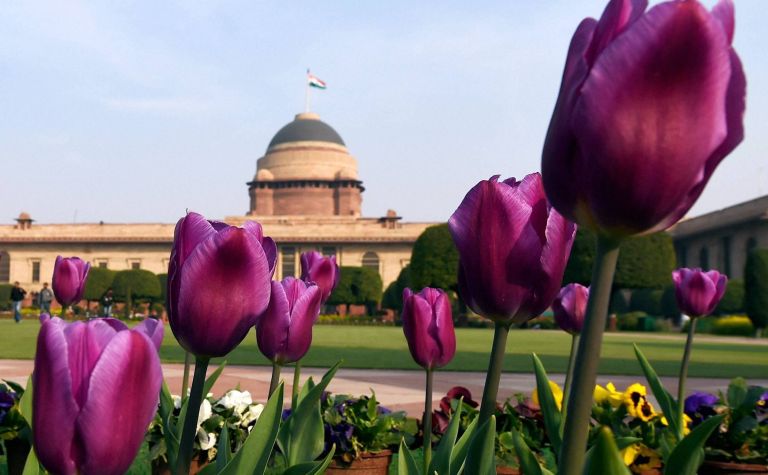 If you are a nature lover, then this Udyanostav is totally for you! The pretty Mughal Gardens at the Rashtrapati Bhawan opens up for the public so that you can head over to admire the beauty of nature. You can look at 10,000 tulips, 137 varieties of roses and more than 70 types of seasonal flowers here. The Mughal Gardens will open on 6th February and shall be open till 10th March. So, peeps have a great time admiring those gorgeous flowers.
When: 6th February to 10th March
Where: Rashtrapati Bhawan, President's Estate, New Delhi
8. Taj Mahotsav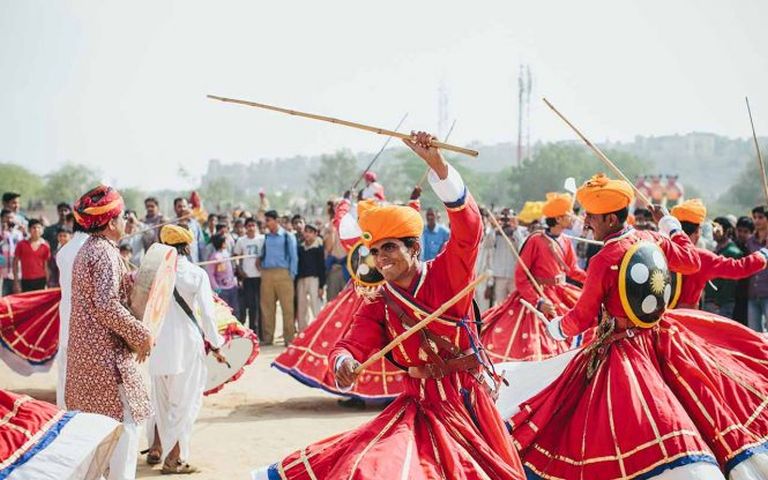 It is one of the most awaited festivals, celebrated from 18th to 27th February at Shilpgram near the Eastern gate of iconic Taj Mahal. In these 10 days, the long carnival tells you about India's vibrant arts, crafts, cultures, cuisine, dance and music. Every year the Mahotsav is celebrated with a theme for the world. This year's theme is Colors of culture with Taj. Through this year; 's theme, the whole heritage of the old Mughal era and nawabi style will be displayed.
When: 18th to 27th February
Where: Shilpgram Road, Agra, Uttar Pradesh
9. Alwar Festival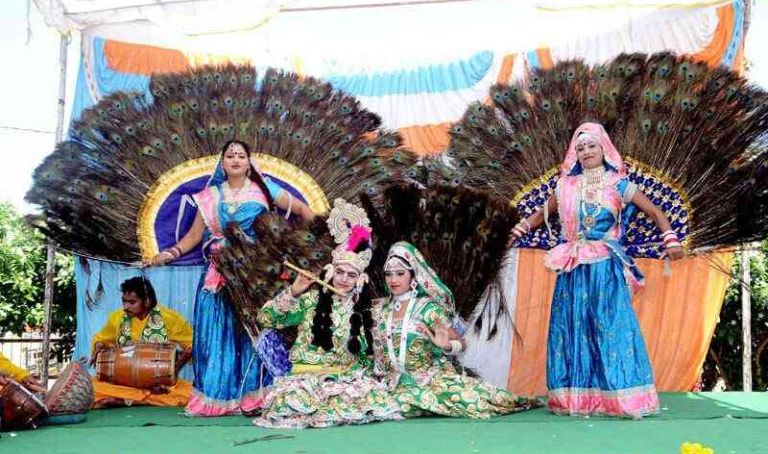 It's a three-day-long festival that includes fair, fancy dress competition, flower show, sketching competition, elephant polo, film shows and more. Alwar Festival offers you the best opportunity to get a peek into the culture and traditions of Alwar. Once you have experienced this amazing event on your way back home, you can make the most of your trip by visiting the famous Bhangarh Fort, which is said to be the most haunted place in India!
When: 7th – 9th February
10. Goa Carnival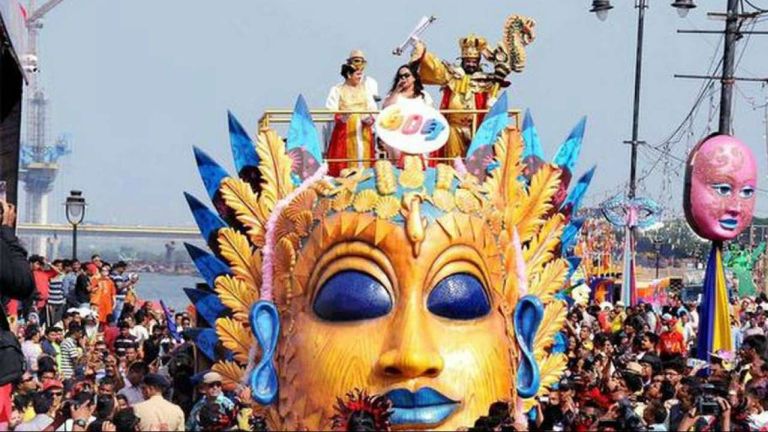 Probably one of the most sought after events in the list, how can we not mention the kickass Goa Carnival! The Carnival is truly a music and dance extravaganza where the parade is full of beautiful floats, entertainers and dances. The main highlights of the show include Balloons, horse-drawn carriages, elaborate floats, decorated bullock carts and a ton of fun!
When: 22nd – 25th February
11. Jal Mahotsav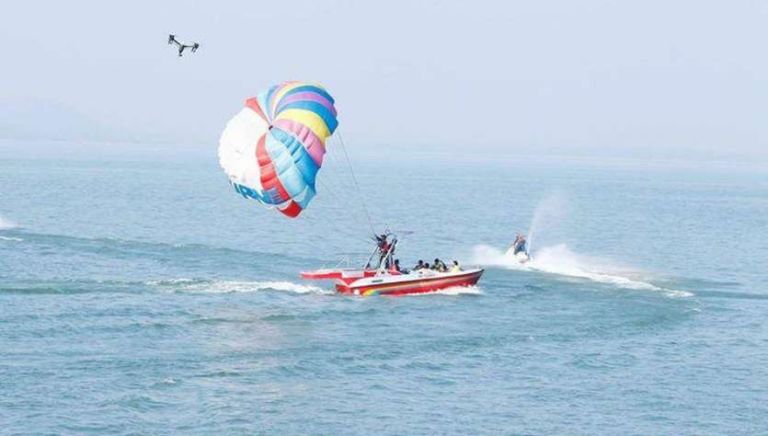 Jal Mahotsav is one of the most popular festivals of Madhya Pradesh. During the event, you can enjoy various water, land and air activities. It is an eight-day long festival of food, art, nature and surprise! Enjoy a leisurely breakfast in the tented city, overlooking the beautiful blue waters. We are super excited to be a part of this festival!
When: 3rd January to 3rd February
(Featured Image Source: travetriange; bizasialive)