If you're an adrenaline junkie and an absolute daredevil, this dangerous climb in Gosaukamm mountain range in Upper Austria, is just the excitement you need in your life! Also known as the 'Stairway To Heaven', this 140ft long sky ladder stretches over a 2296ft gorge and is the highlight of a fixed climbing tour of the Donnerkogel, one of the many and the highest summits in the Gosaukamm mountain range of Austria. This climb is certainly not for the faint of heart. So, if you're afraid of heights, then you might want to sit this one out!
Donnerkogel Via Ferrata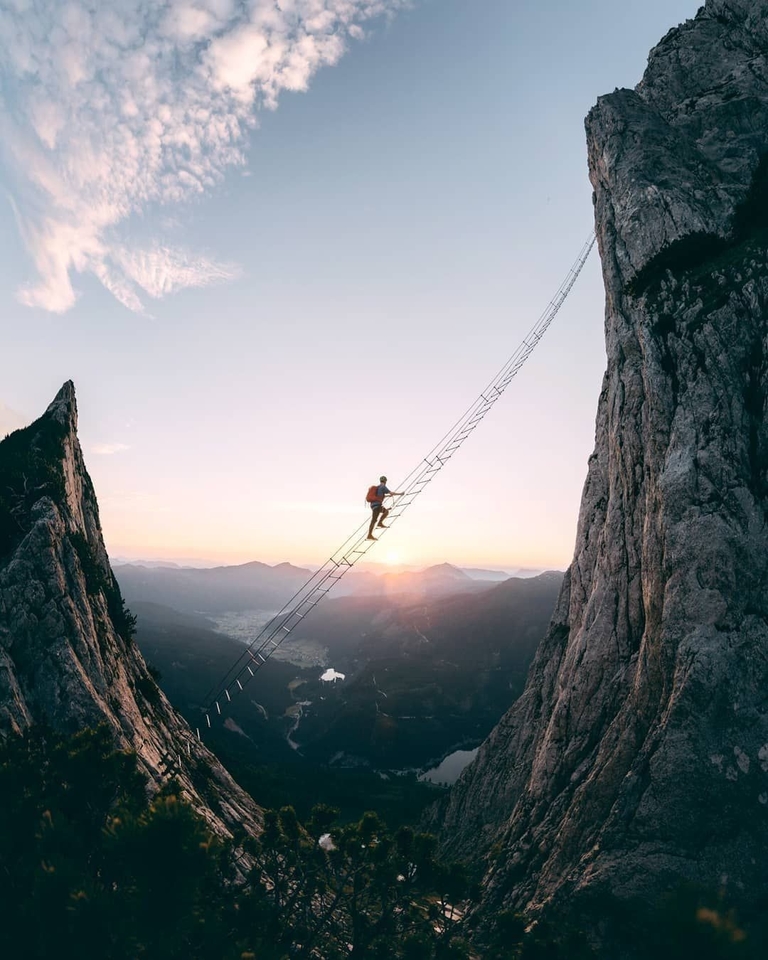 The Sky Ladder is a relatively new and extraordinary feature that bridges a giant gorge on the Donnerkogel via Ferrata. The via Ferrata, which is another name for a protected climbing route found in the Alps, takes thrill-seekers up a classic climbing route for over 400m to the peak of Donnerkogel. While the Sky Ladder is sure to get your heart thumping, it's only one of many highlights on the Donnerkogel climb. Along the entire via Ferrata route, you can enjoy ample views over the alpine world of the inner Salzkammergut region, including Dachstein mountain and stunning Lake Gosausee down below. 
The Stairway to Heaven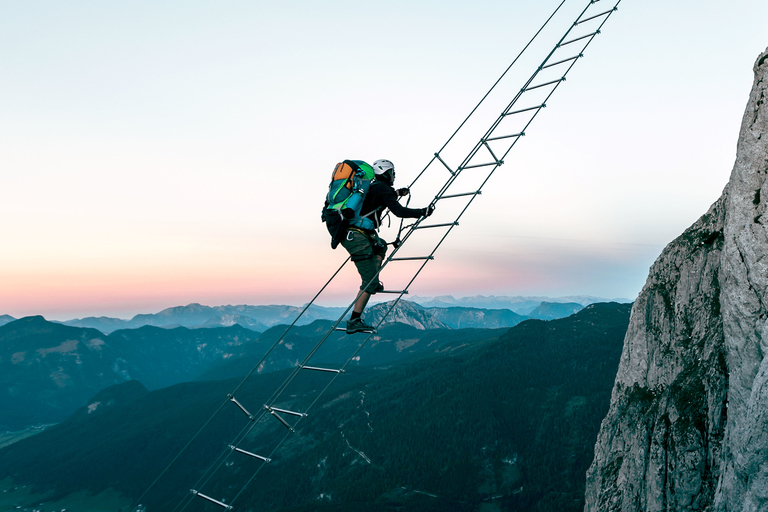 The Sky Ladder begins at a point that is already 700 metres above the ground, so climbers need a strong head for heights. It has been created by Heli Putz, the same man who created the original Donnerkogel via Ferrata climbing route 15 years ago. This route is rated class 'C' for the difficulty level in climbing and mountaineering, with D being the most difficult, and is 1,000 metres long in total! While the stairway looks quite challenging, but it is one of the easier parts of the climb. So whether you're looking for some thrill or just a challenge for the mind, this is where you'll find both! 
Featured Image Source: The Mirror