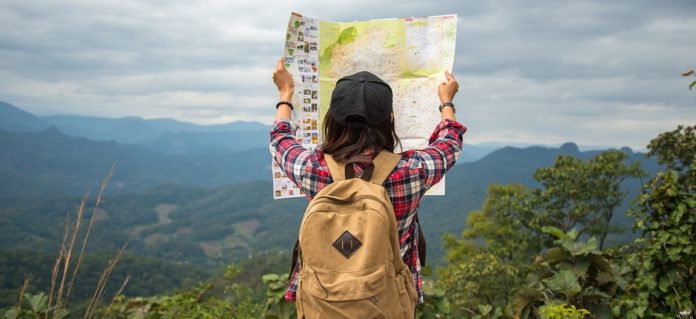 If you're a woman who travels solo for work or leisure, we're sure you've had your fair share of strange experiences and creepy incidents. Intimidating as it may seem, travelling solo has its own charm. But, we all understand that safety is of prime importance when it comes to solo travelling for women. The good news is, there are some hotels across our country that have taken the responsibility of safeguarding their women guests very seriously by introducing women-only wings along with other special facilities. So, here's a list of these women-friendly hotels where you can stay the next time you travel solo!
1. ITC Hotels – Delhi, Bangalore and other cities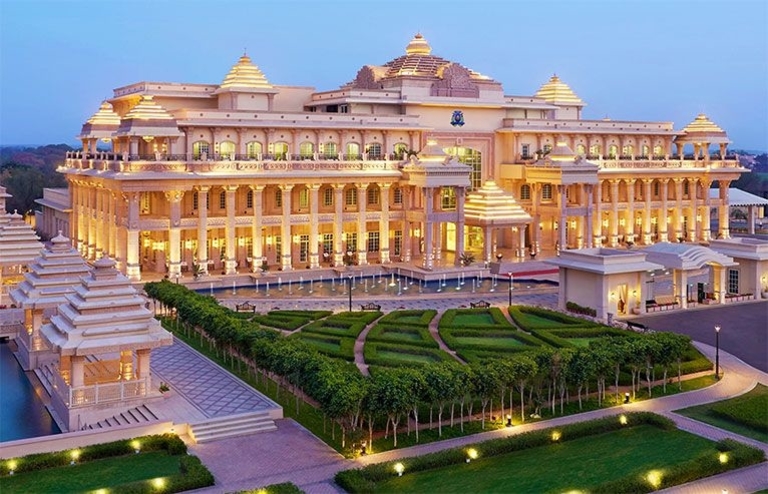 ITC Hotels were the first to introduce 'Eva Rooms' which are exclusively for women. They have dedicated floors/wings for single lady guests available at all ITC super-premium luxury hotels in India including ITC Maurya, New Delhi, ITC Grand Bharat, Gurgaon, ITC Gardenia, Bengaluru, ITC Maratha, Mumbai and ITC Sonar, Kolkata. These come with exclusive access and lady security guards and butlers. Whether it is providing airport assistance on arrival, guidance while travelling within the city or announcing of calls after 10 pm and a video phone in the room, ITC Hotels ensure utmost safety and comfort of their female guests in all aspects.
2. Lemon Tree Hotels – Chandigarh, Hyderabad and other cities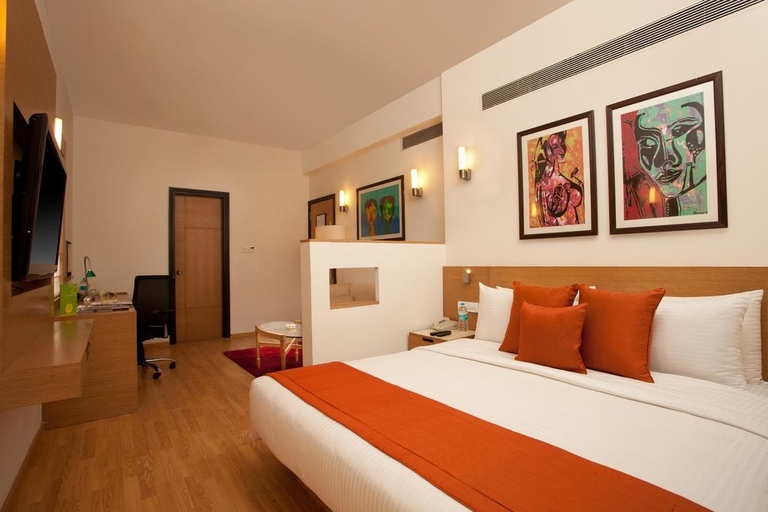 Along with their business rooms and executive suits, Lemon Tree Hotels also has an exclusive floor only for its women guests. Not only that but they also have special facilities for solo female travellers to make their stay even more comfortable and ensure their security. Lemon Tree Hotels that offer an exclusive women floor include Lemon Tree Hotel, Chandigarh, Gurgaon and Hyderabad among other cities.
3. Taj Hotels, Resorts and Palaces – Gurgaon, Bangalore and other cities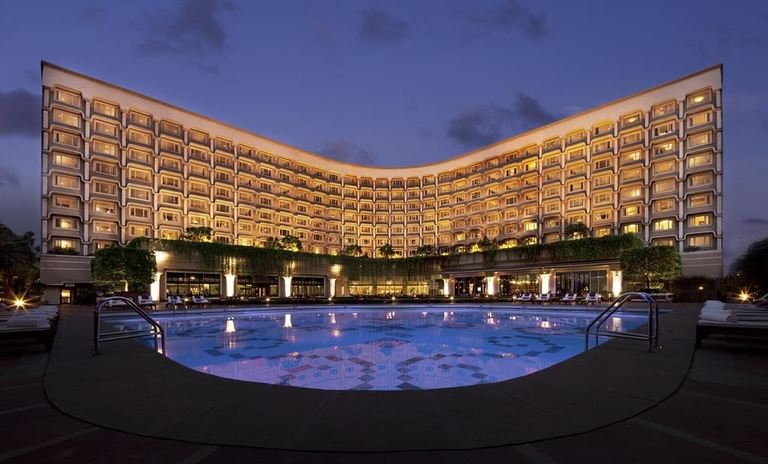 One of the most popular chains of hotels in India, The Taj Hotels also offer women-friendly rooms and floors in their properties across the country. The facilities include a dedicated female concierge, a women-only housekeeping staff and a kit comprising women's personal products in the room.
Apart from that, they also ensure solo female travellers get rooms near the elevators and also their rooms are equipped with video phones. Some of the Taj Hotels, Resorts and Palaces properties that offer women-only rooms and floors are Vivanta by Taj MG Road and Vivanta by Taj Whitefield, Bengaluru, Vivanta by Taj, Coorg, Taj Land's End and Taj President, Mumbai and the Taj Mahal Hotel and Taj Palace Hotel in New Delhi.
4. The Imperial – New Delhi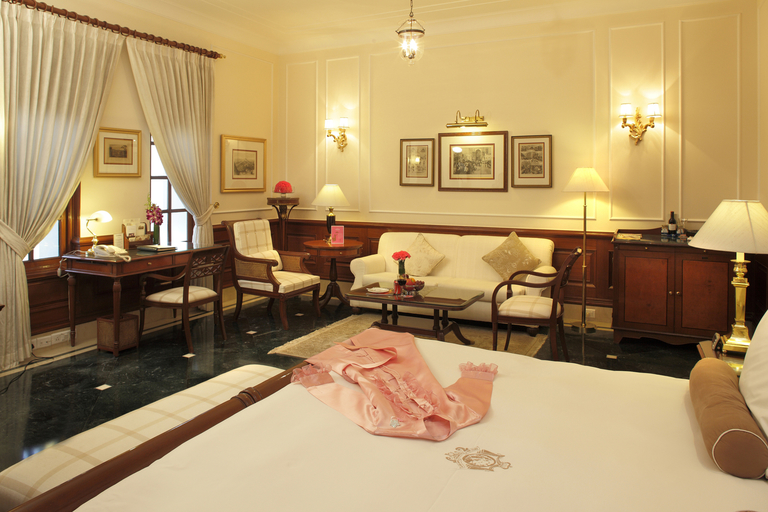 The Imperial Hotel in New Delhi is one of the most iconic hotels in the capital city and not just for the royal experience it offers but also because of its exclusive wing for women travellers. The hotel has dedicated an entire 12-room wing known as the Eliza Rooms on the third floor to solo women travellers. The rooms come with a feminine touch of pink shades, manicure sets, women's magazines, cosmetics and customised women's sized bathrobes and a ton of other facilities to ensure their safety and security.
5. OYO WE – Gurgaon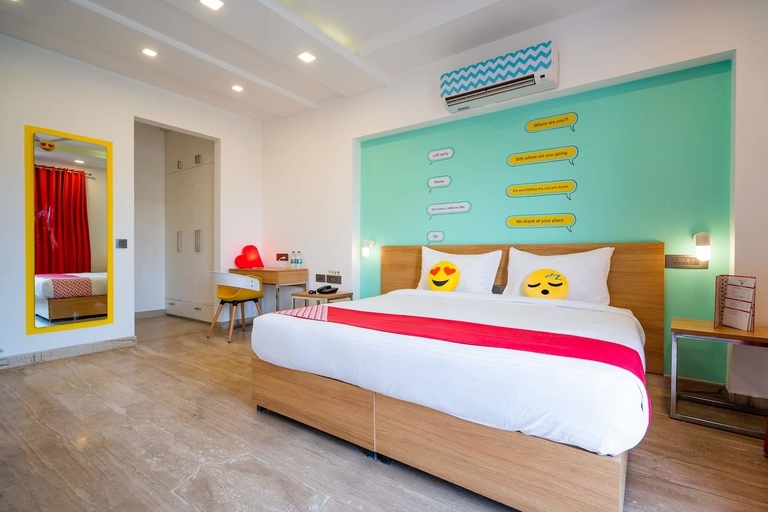 India's budget-friendly hotel platform OYO launched OYO WE (Women Exclusive) hotels which are run exclusively by women for solo female guests. Well-guarded by the trained and experienced security guards, this property ensures you have a safe stay experience with the 24×7 CCTV surveillance and call centre service.
Along with that you also get a first-aid kit, pepper spray (on purchase) and women accessories for your security. The only OYO WE property that is functional right now is in South City 1, Gurgaon, but we sure hope there are more coming up!
6. Grand Mercure Vadodara Surya Palace – Gujarat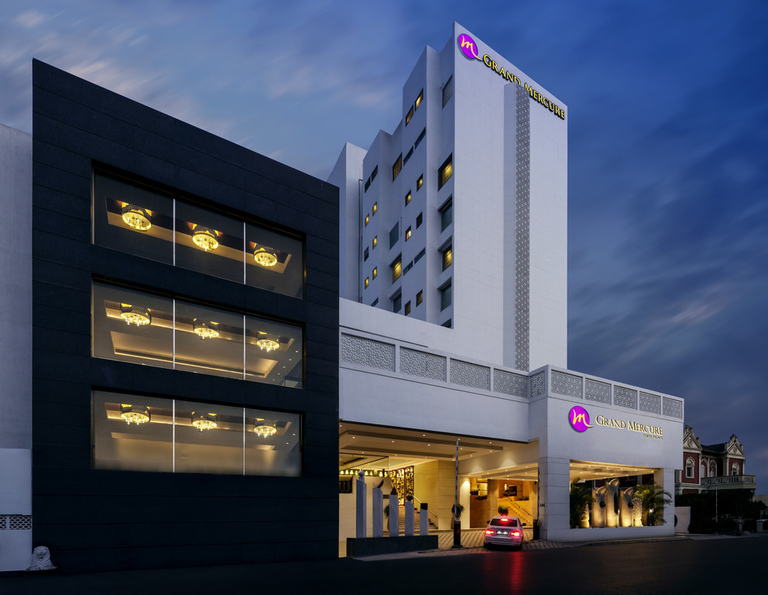 The Grand Mercure Vadodra Surya Palace is yet another women-friendly hotel with their dedicated Single Lady Traveller Rooms that are designed to cater to all the needs of the solo female travellers. The special provisions include designated female housekeeping staff, 24×7 CCTV surveillance and a lady assistant and security manager are available on call at any hour among others. The single lady traveller rooms are also interconnected for security purposes.
7. Oberoi Hotels – Agra, Mumbai and other cities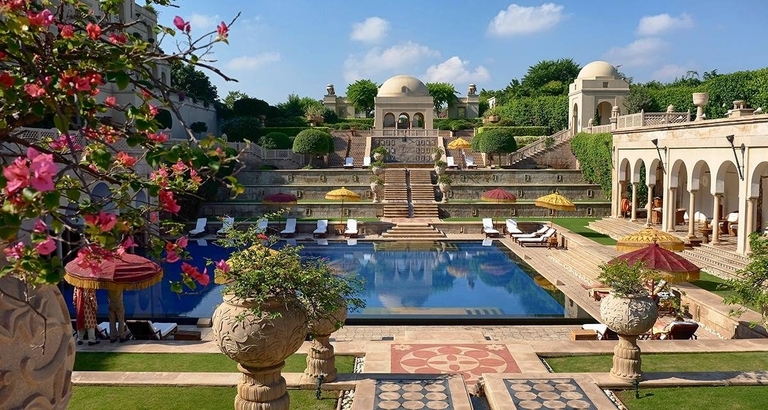 One of the most renowned hotel chains in India, The Oberoi Hotels also have exclusive women-only rooms in its properties across the country. From lady chauffeurs and women guides for sightseeing to ensuring adjoining rooms are assigned to women-only travellers. They also have special in-room facilities provided in addition to that and personalised service for the added comfort of women guests. The Oberoi Amarvilas, Agra, The Oberoi, Gurgaon, The Oberoi, Bengaluru and The Oberoi, Mumbai are some of the Oberoi Hotels in India that provide this facility.
8. The Leela Palace – New Delhi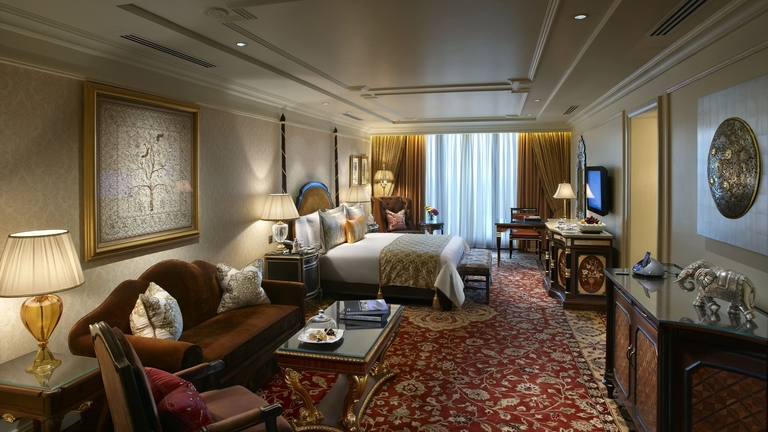 The Leela Palace Hotel in New Delhi also has an exclusive 'Kamal' floor for their solo female guest. The rooms come with dedicated female housekeepers, butlers, concierges and personal shopping assistants along with books by female Indian authors and styling accessories in every room. They also arrange chauffeured pick-up and drops to and from the airport for their female guests along with private access to the spa.
Featured Image Source: Keys Hotel