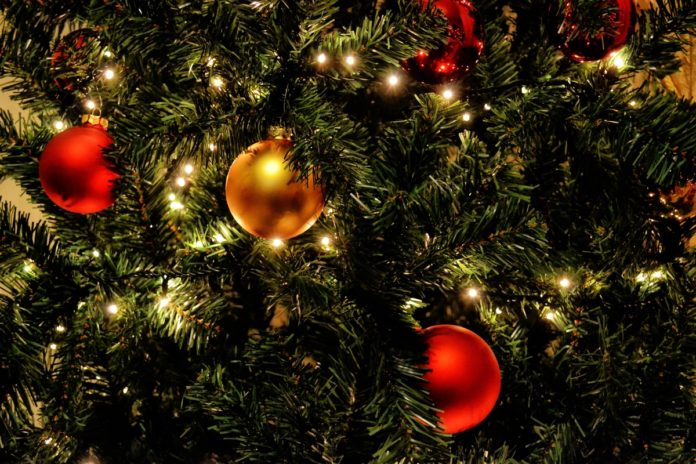 Now that Christmas is just a few days away, we're sure you'd be making plans with your buddies for partying. Right? But have you decided where to go with your squad? Don't worry, we have a list of some smashing Christmas parties happening on 24th and 25th December, that you should be heading to. Take your pick RN!
1. Xmas Celebration Featuring Sunanda Sharma @ RSVP The Nightclub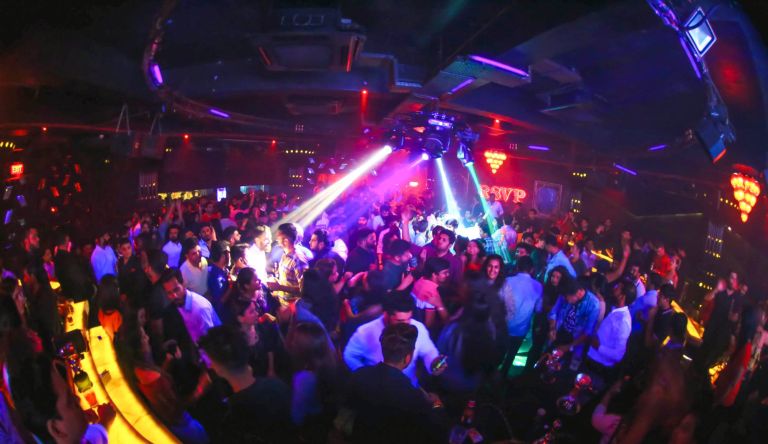 Celebrate the spirit of the season at RSVP The Nightclub with a live performance of Punjabi singer Sunanda Sharma, Christmas unique cocktails, delicious food and more on the 24th December. So, bring your BAE along and make merry this holiday season at this fantastic club.
When: 24th December, Tuesday
Where: The Royal Plaza Hotel, 19, Ashok Road, Janpath, Connaught Place, New Delhi
2. Christmas Eve Ft. Taalsutra Night @ Jazbaa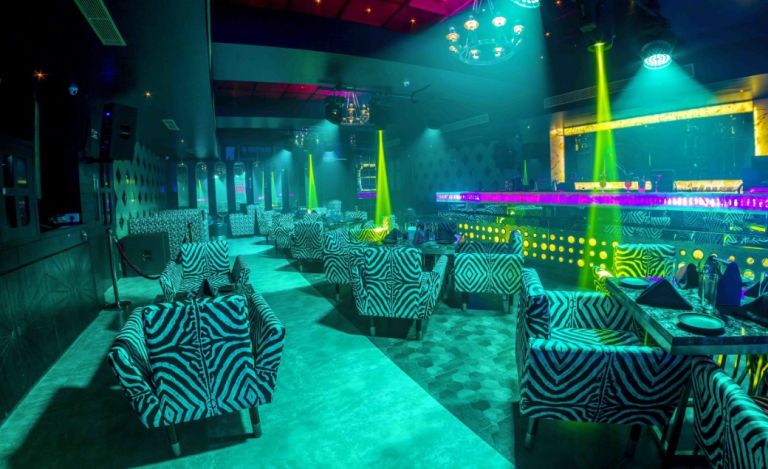 Make merry this Christmas season with your squad by joining in this Christmas Eve party and feast on the relish fare, while the fab duo Shiv and DJ Pulk, keeps you on toes all night. Wear your sexy black dress and don't forget the dancing shoes!
When: 24th December, Tuesday
Where: F-89, opposite TDI Paragon Mall, Shivaji Place, Vishal Enclave, Rajouri Garden, New Delhi
3. Let's get Elfed Ft. DJ Rags @ Lord of The Drinks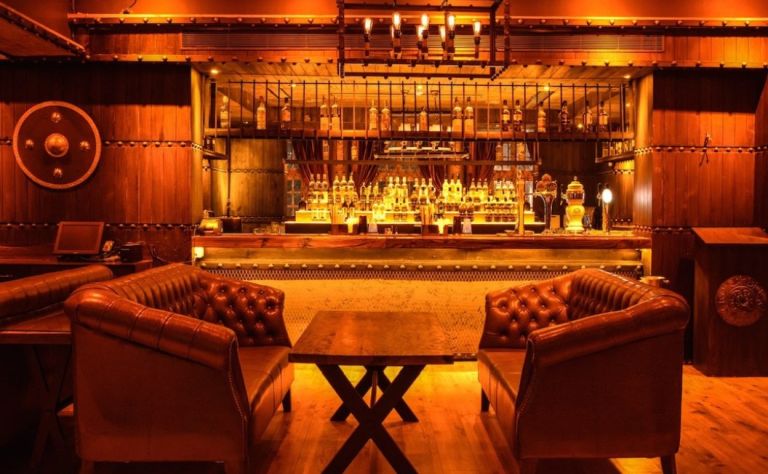 It's time to put your dancing shoes and enjoy a kickass Christmas party at the Lord of the Drinks with your squad. DJ Rags is hitting the place to make you groove on his party numbers. Join with your party gang for an incredible Christmas night with some sparkling cocktails and music beats.
When: 24th December, Tuesday
Where: G-72, Radial Rd Number 2, Block G, Connaught Place, New Delhi
4. The Pink Winter Festival @ Imperfecto RuinPub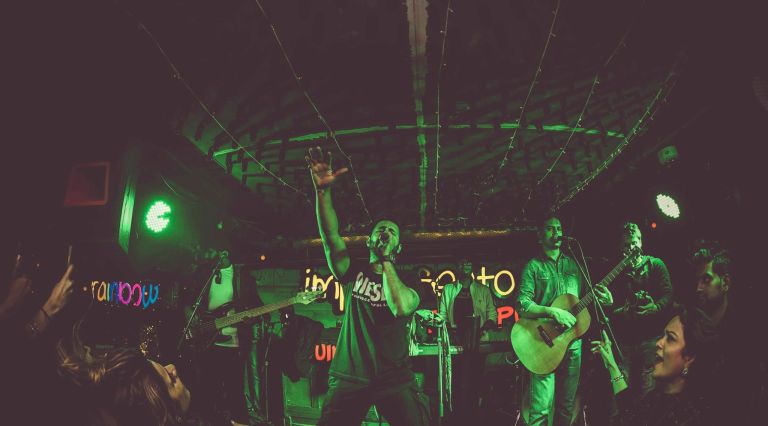 Imperfecto RuinPub is spreading joyful and Christmas vibes all over the place curating exceptional winter food and bar menus. With live performances of bands, sparkling cocktails mulled wine and delicious food; it's time to make those extended due plans with your friends.
When: 24th December, Tuesday
Where: Hudco Place Ansal Plaza Mall, B Block A201, 233, Khel Gaon Marg, Andrews Ganj, New Delhi
5. Christmas Eve with Sattva Band @ The Jungle Cafe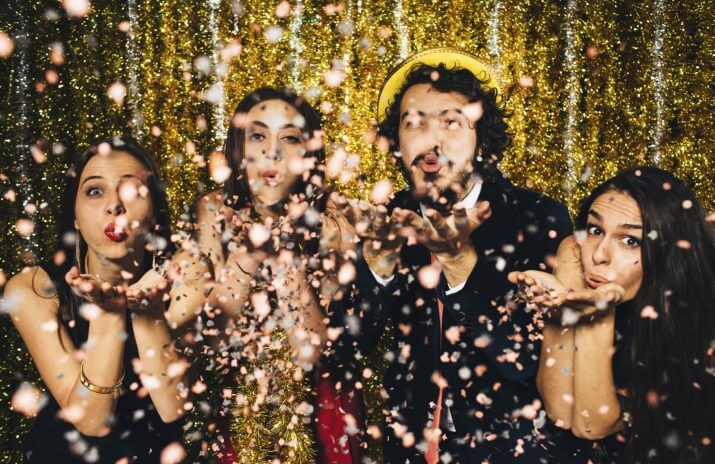 It's time to get joyous this festive season at The Jungle Cafe. Get grooving this Christmas eve on the tunes of Sattva Band. Drop by and have a gala time with your squad and dance to the beats of indie pop, Sufi rock and soft rock music performed live here. We are totally in for this kind of night. What about you?
When: 24th December, Tuesday
Where: Western Ave, near Sainik Farm, Sainik Farm, New Delhi

6. Christmas Carnival @ Playboy Club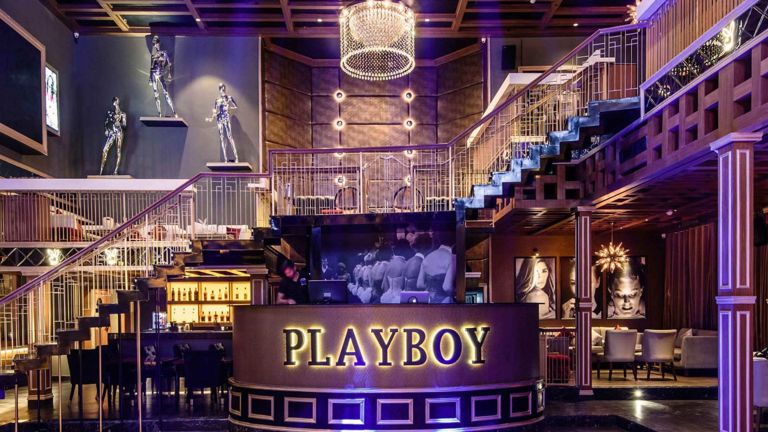 This popular place has been our weekend hang out spot because who can say no to their boozy drinks and delicious dishes? And this holiday season, you've surely got ahead there with your squad for their awesome-sauce party on 25th December. They'll be serving IMFL drinks and mulled wine which you can pair with delicious starters and much more. We shall see you there then!
When: 25th December, Wednesday
Where: Samrat Hotel, Kautilya Marg, Chanakyapuri, New Delhi
7. White Christmas @ Key Nightclub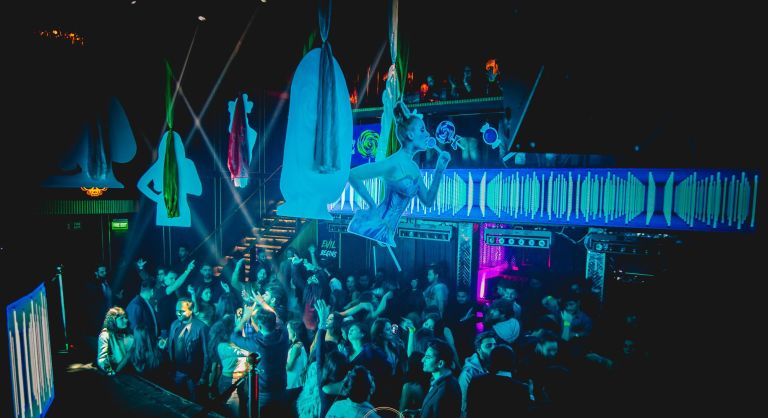 Peeps, come in all-white and experience White Christmas here with their snow-themed decor all over the place. It's time to spread the festive cheer with your favourites over a lavish meal, wine, champagne, dance moves and many more surprises. So come drop by in your elegant yet classy attires and enjoy the Christmas party!
When: 24th December, Tuesday
Where: Samrat Hotel, Plot No 50B, Chanakyapuri, New Delhi
8. Christmas Party Ft. Resident DJ @ Station Bar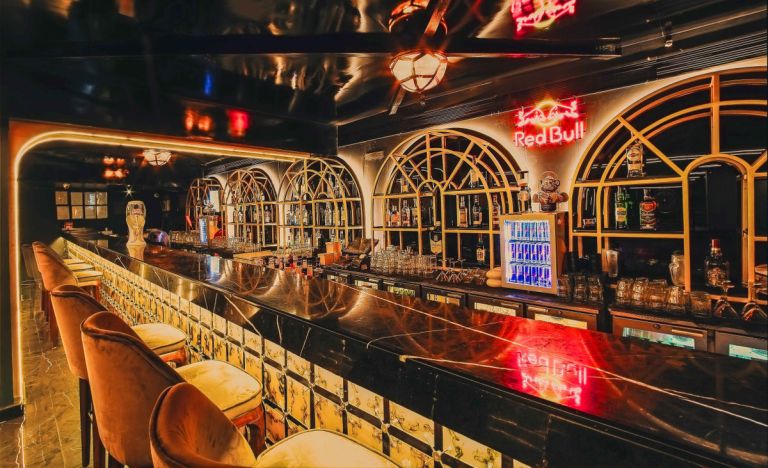 Situated in the heart of the city, Station Bar is renowned for being the ideal date night spot. You can come by here with BAE for a bright and merry Christmas! Indulge in a delightful Christmas gastronomical fare, themed decor and the super talented Resident DJ regales you with his beautiful melodies! Sounds like a plan?
When: 25th December, Wednesday
Where: Malhotra Building, F-60, Second Floor, Connaught Place, New Delhi
9. Soulful Christmas Feat. Nizami Brothers @ Nukkad Cafe & Bar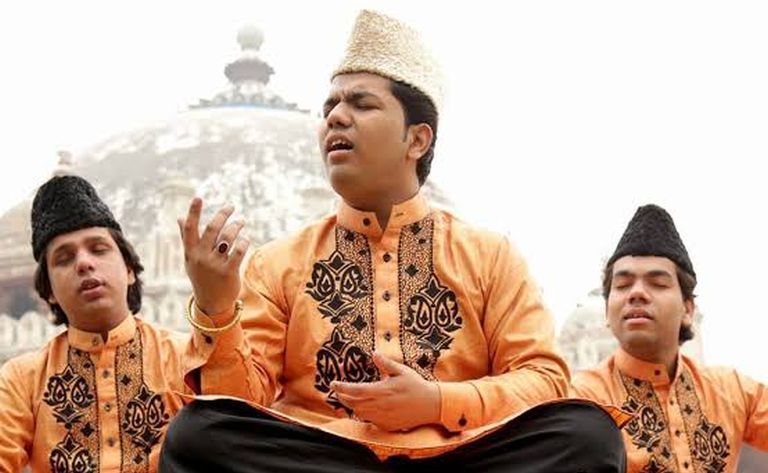 Are you ready for some soulful jingles this Christmas season? Yes, at your beloved Nukkad Cafe & Bar you can catch Nizami Brothers live who will touch your soul with their soothing Sufi tunes like Kun Faya Kun. Swing by here to enjoy all things crazy with great music, delicious food and delectable drinks.
When: 25th December, Wednesday
Where: C 23,24 SDA Market opposite IIT Gate, Safdarjung Development Area, Hauz Khas, New Delhi
10. Eat, Drink & Be Merry! @ La Roca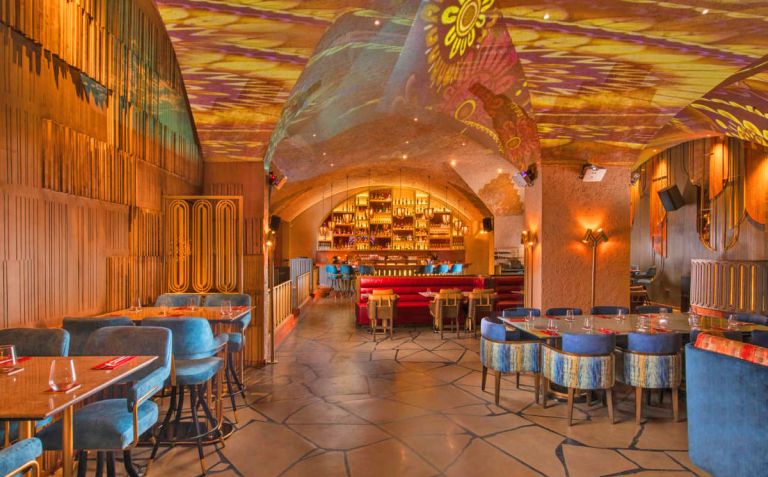 We simply love this place for its amazing parties and the sparkling cocktails, and now we're jumping around in joy as La Roca is here to sort our Christmas. Head over here and enjoy their delicious food and score boozy drinks while Bidzee sways you off your feet with their musical performance!
When: 24th December, Tuesday
Where: Indira Gandhi International Airport, Worldmark 1, 6. Lower Ground Floor, Aerocity
11. B Praak Live @ Esquire Club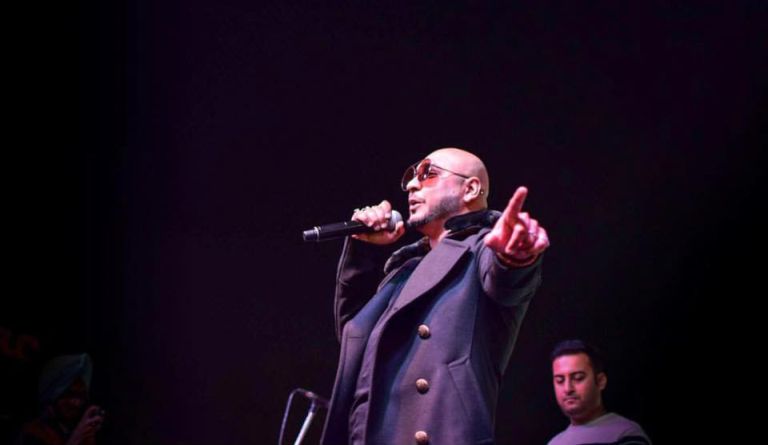 With Christmas around the corner, Esquire Club is hosting a fantastic party for you guys which you just can't miss. And with famous and our favourite B Praak taking the stage, Esquire Club is the place to be! Catch a rousing live gig while you swill back on those cocktails with your gang!
When: 24th December, Tuesday
Where: Plot No. 50B, Samrat Hotel, Kautilya Marg, Chanakyapuri, New Delhi
12. Saxophonic Christmas with Tayla Moss @ Kitty Su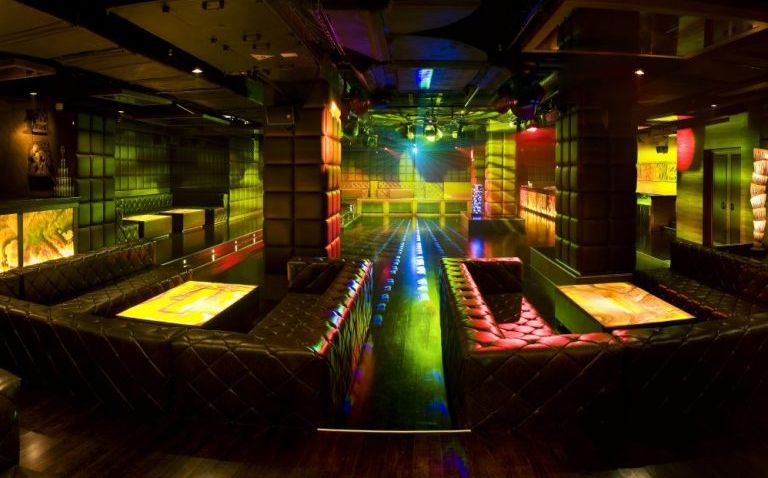 The ultimate pit-stop for all party-goers, Kitty Su is our favourite spot. Party fashionably this Christmas to the tunes of Dj Tayla Moss, a professional DJ and musician who is going to perform with a saxophone. So, round up your squad and head here to kick-start your festive mood with a jingle bang!
When: 25th December, Wednesday
Where: Lobby Level The Lalit Hotel, Barakhamba Rd, Connaught Place, New Delhi
(Featured Image Source: thewarwickshire.com)