Christmas doesn't necessarily have to be about parties and carnivals, nor does it have to be about chilling by the beach in Goa. For some of us, the perfect Christmas celebration comprises of snowfall and a winter wonderland, just like they show in all those holiday movies! The child in you is already doing somersaults, come on, admit it! So, if your idea of a quintessential Christmas eve and day is the same as ours, here's something for you. We've put together a list of places where you can celebrate a white Christmas, surrounded by snow. Take a look!
1. Auli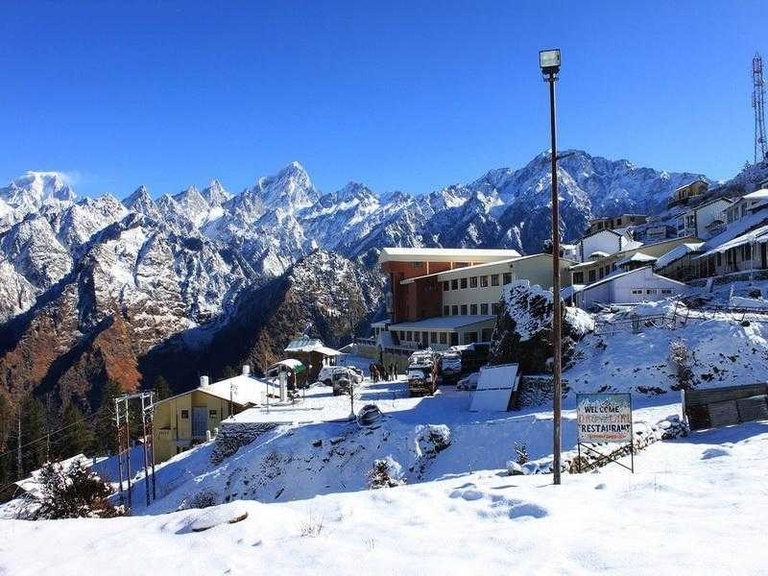 This ultimate Himalayan skiing destination and hill station is the perfect place to go to for a white Christmas. Dotted with the apple orchards, old oaks and pine trees there is no dearth of natural beauty in Auli. Apart from skiing, you can also enjoy some challenging treks with a spellbinding backdrop of the snow-draped mountains! Winter turns this 'all-year-round' place into a fairytale destination and you absolutely should not miss it!
2. Triund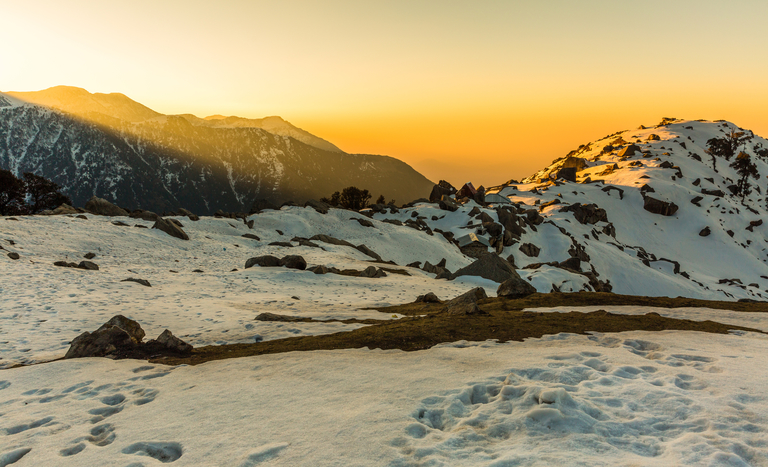 If you're looking for a place for a quaint winter getaway with snow-clad mountains and beautiful backdrops, Triund is the place for you! Perfect for the adventure-lovers, the Triund trek is on every beginner trekker's bucket list and it should be on yours too before this year ends. Besides, who doesn't want to spend a white Christmas with a backdrop of gorgeous scenery?
3. Kheerganga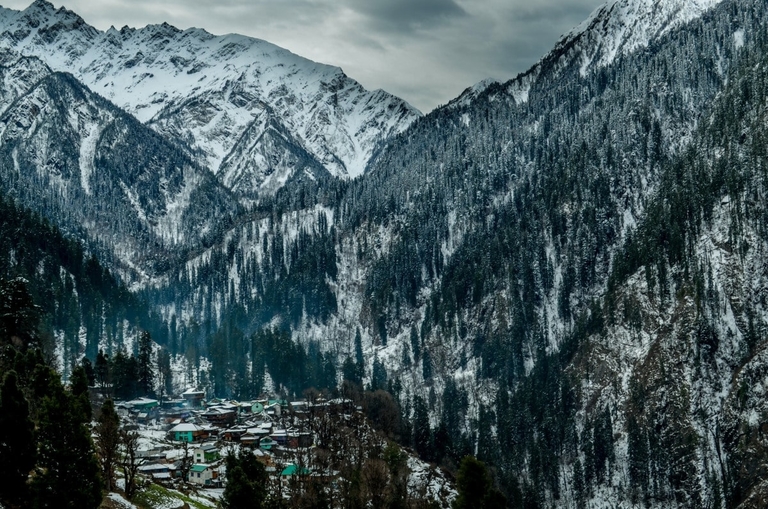 If you're dying for a white Christmas, you've got to head to Kheerganga because this place is an absolute wonderland during the wintertime. Trek amidst the forests of Parvati Valley and enjoy the beauty of this mystical fairytale land this Christmas!
4. Ladakh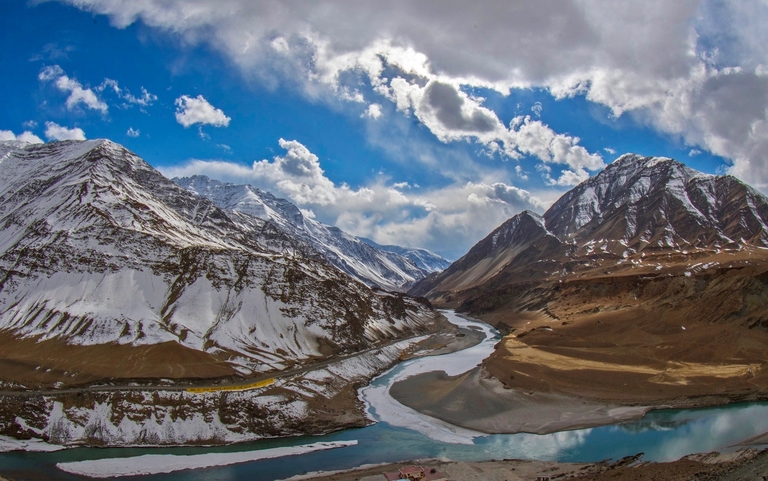 We all know there's no place better than Ladakh for a winter holiday, especially if you're looking to experience snowfall first hand! This quaint destination is one of the best destinations for a white Christmas and if biking to Ladakh has been on your bucket list since an eternity, we think its time to tick it off now!
5. Zanskar Valley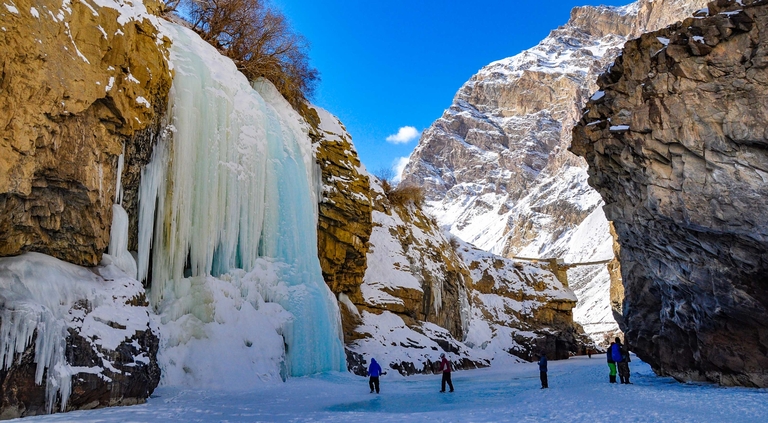 Zanskar valley is among the best destinations for a white winter Christmas in India and it's also super adventurous because of the famous Chadar trek en route. The Chadar trek is among the most challenging treks in India and we definitely recommend it to all the adrenaline junkies. Spending a night in the wilderness amidst knee-deep snow sounds like an excellent way to spend Christmas.
6. Spiti Valley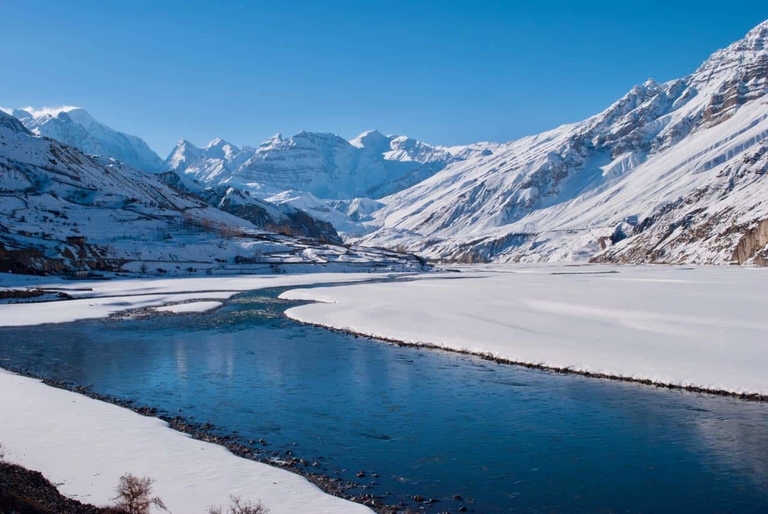 The charm of Spiti valley is best experienced during the winters months. When the cold winds blow and the white snow falls, the valley becomes a winter wonderland straight out of our dreams. Winter in Spiti is pure bliss and it is one of the best White Christmas destinations in India. A bike trip across the Spiti valley amidst the snow-clad mountains would be an adventure of a lifetime!
7. Khajjiar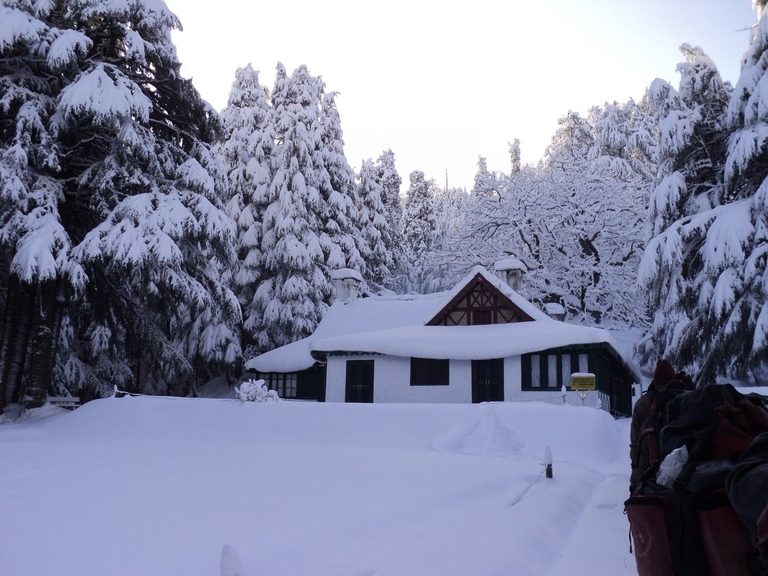 Also known as the Switzerland of India, Khajjiar is absolute heaven on earth during winters. The large snow-laden meadows surrounded by snow-capped mountains make for a breath-taking backdrop. This laid-back town is where you can just sit back and soak in the tranquillity of the Himalayas amidst all the snow! 
8. Shimla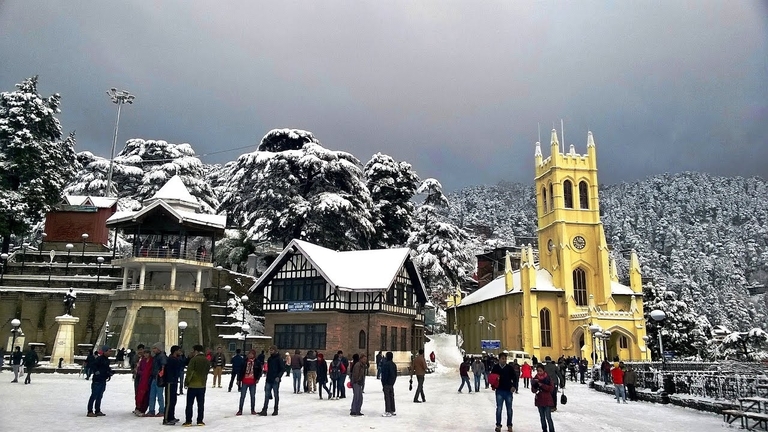 Shimla, also known as the Queen of the hills, is one of the best and most popular winter destinations in India. Shimla's beauty has no match and it is the perfect place for anyone looking to experience snowfall. This hill station is everything you expect out of a winter wonderland and more and its tranquillity is bound to leave you enchanted!
Featured Image Source: Travelogy