We're nearing the end of the year and apart from restaurants, clubs and designer stores, we got a lot of requests from our readers asking about the best doctors in town. So we are putting together different lists of Doctors across Delhi-NCR specialising in different fields. Here's the first one of the lot, the top orthopaedic and joint replacement surgeons in Delhi, based on your feedback and reviews. Scroll down to know more details.
1. Dr Ashok Rajgopal, Medanta – The Medicity, Gurgaon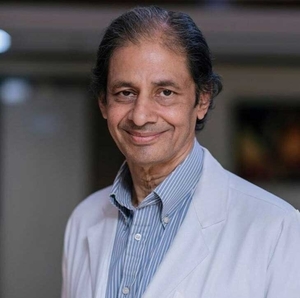 An internationally renowned Orthopaedic Surgeon and a Padmashree recipient, Dr Ashok Rajgopal has over 30,000 total knee replacement surgeries to his credit. With over 32 years of experience, he specializes in knee surgery, joint replacement surgery, Arthroscopic Surgeries and Arthroplastic Surgeries.
Designation: Group Chairman at Medanta Bone & Joint Institute
Contact: 0124 4855017
2. Dr S.K.S. Marya, Max Super Speciality Hospital, Saket, Gurgaon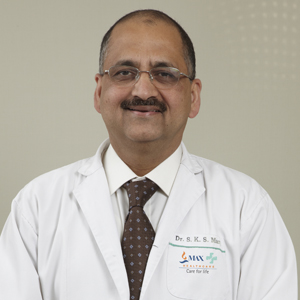 Dr S.K.S. Marya has been in the field of medicine and orthopaedic surgery for almost 30 years. His areas of expertise include Joint Replacement Surgery for the joints of upper and lower limbs (Primary and Revision) and Trauma Management.
Designation: Chairman & Chief Surgeon, Max Hospital, Gurgaon & Max Smart Super Speciality Hospital, Saket
Contact: 9765025331
3. Dr Anil Raheja, Nova Speciality Hospital, Karol Bagh?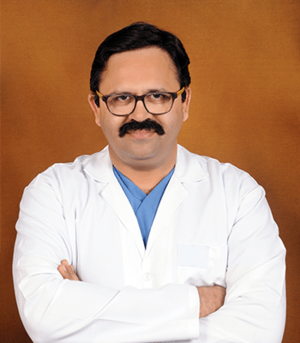 Dr Anil Raheja is a Consultant Orthopedic Surgeon at Raheja Clinic and Nova Specialty Hospitals, New Delhi. With 22 years of experience, Dr Raheja specializes in surgical procedures such as total hip replacement as well as total knee replacement, partial knee replacement, as well as Arthroscopic procedures of knee, ankle and shoulder joints.
Designation: Director & Head, Department of Orthopedic, Trauma, Arthroplasty & Spine Surgery, Nova Specialty Hospitals Karol Bagh, Delhi
Contact: 8043485555
4. Dr Sujoy Bhattacharjee, Sarvodaya Hospital, Faridabad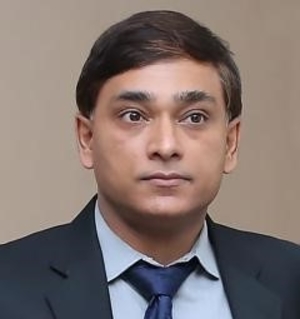 Dr Sujoy Bhattacharjee with around 23 years of experience overall, including 19 years as a specialist, specialises in joint replacement. He has also been featured in the LIMCA Book of World Records for operating on a 104-year-old patient.
Designation: Director & HOD – Centre For Joint Replacement at Sarvodaya Hospital
Contact: 9999043722
5. Dr Harish Ghoota, Fortis Escorts Hospital, Faridabad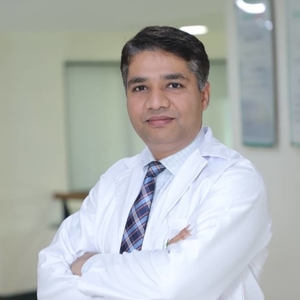 Dr Harish Ghoota (M.B.B.S., M.S.) has 16-years of experience in the field of orthopaedics. He specialises in hip, knee and shoulder replacement surgery along with Arthroscopy.
Designation: Additional Director and HOD- Orthopedics and Joint Replacement at Fortis Escort Hospital
Contact: 088009 39590
6. Dr Gurinder Bedi, Fortis Flt. Lt. Rajan Dhall Hospital, Vasant Kunj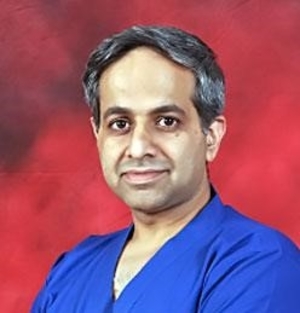 With 25 years of experience as a specialist, Dr Gurinder Bedi's main area of interest is joint replacement – hips, knees, shoulder and elbow. Dr Bedi currently works at the Fortis Centre for Advanced Orthopaedics in Vasant Kunj and can be found there from Monday to Saturday.
Designation: Senior Consultant Orthopedic Surgeon, Head of Department Orthopaedics at Fortis Hospital
Contact: 08800010740
7. Dr Vivek Mahajan, Indian Spinal Injuries Centre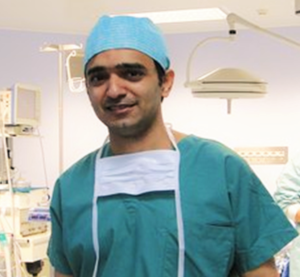 Dr Vivek Mahajan specialises in knee, hip and cartilage repair. With 11 years of experience in orthopaedics, his expertise lies in joint replacement and sports medicine, computer-assisted joint replacement, arthroscopy and sports medicine and cartilage repair surgery.
Designation: Senior Consultant, Orthopaedic, Indian Spinal Injuries Centre
Contact:011 42255225
8. Dr Amite Pankaj Aggarwal, Fortis Hospital, Shalimar Bagh, New Delhi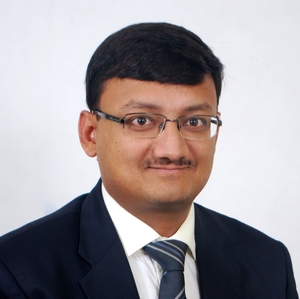 An alumnus of All India Institute of Medical Sciences and a nationally and internationally renowned surgeon, Dr Amite Pankaj Aggarwal has 18 years of experience in orthopaedics and joint replacement surgery. He is also one of the youngest surgeons in the country to become a professor of Orthopedics.
Designation: Director & Unit Head Orthopaedics at Fortis Hospital
Contact: 9868863863
9. Dr Atul Mishra, Fortis Hospital, Noida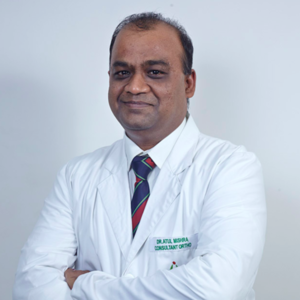 Dr Atul Mishra has 20 years of experience in this field. He has done approximately 800-900 joint replacement surgeries and arthroscopies in a year, including primary joint replacement surgeries, revisions, partial /unicondylar knee replacement, and computer navigated joint replacement surgeries.
Designation: Director and Head, Fortis Hospital, Noida and Fortis Escorts Heart Institute, Okhla Road
Contact: 098719 10365
10. Dr Harsh Bhargava, Indraprastha Apollo Hospital, New Delhi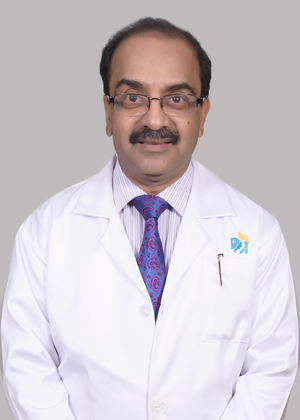 Dr Harsh Bhargava is an Orthopedist and spine surgeon and has an experience of 35 years in this field. Currently practising at Apollo Hospital, and with an MBBS and MS in orthopaedics, Dr Bhargava specialises in Orthopedics, Joint Replacement and Spine Surgery.
Designation: Senior Consultant, Department of Spinal Surgery at Apollo Hospital
Contact: 1860 500 1066
Featured Image Source: Practo