Just a couple more days and then we're officially done with 2019! Can you believe that? Doesn't it feel like the year just flew by? Well, it's all because there were so many great web series to keep us hooked this year that we lost track of time! Don't you agree with us? So, here's a round-up of all the amazing and pathbreaking web series we saw this year. Make sure to catch up if you've missed out on any!
1. Fleabag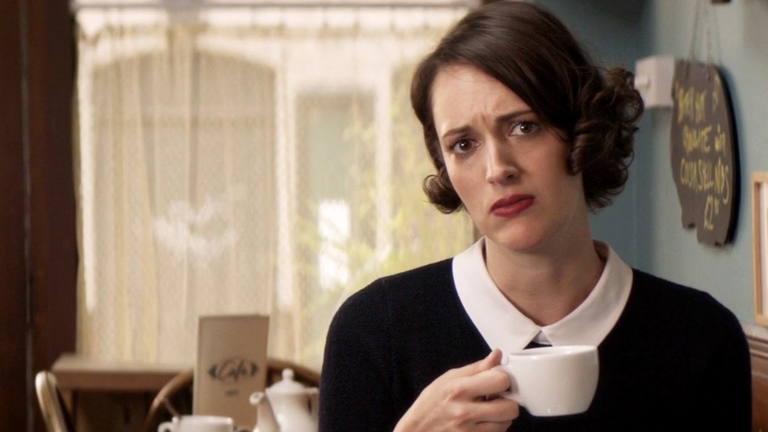 Starring the amazing comic actress Phoebe Waller-Bridge, Fleabag won big at the Emmy's this year, and rightfully so because this show is brilliant! Based on a dry-witted woman navigating life and love in London, take our word for it and watch this show now, if you haven't already!
2. The Boys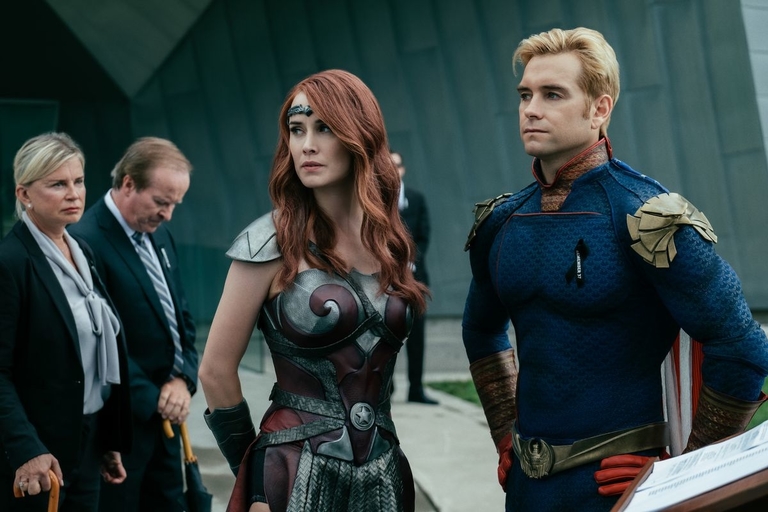 Are you a superhero fanatic? Then there's no chance you would've missed this one! This unique and dark take on the Superhero genre, with enough story and suspense, got us hooked in no time and we already can't wait for a season 2!
3. Delhi Crime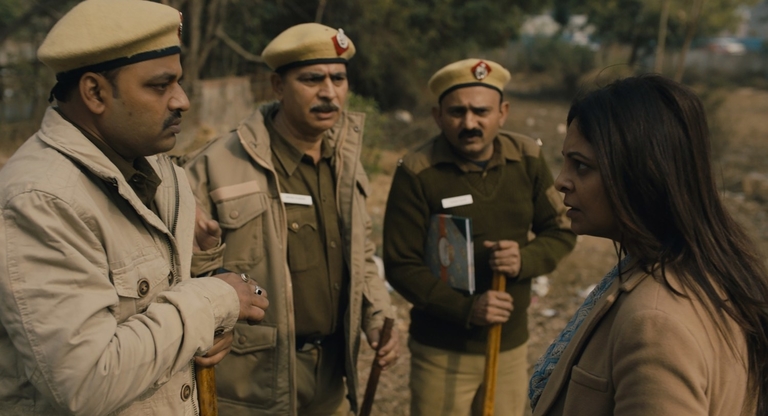 Its been 7 years since the horrifying Nirbhaya Rape Case that shook the entire nation. While the situation in our country still remains the same, this show depicting the side of the police officers investigating the case was definitely worth a watch!
4. Made in Heaven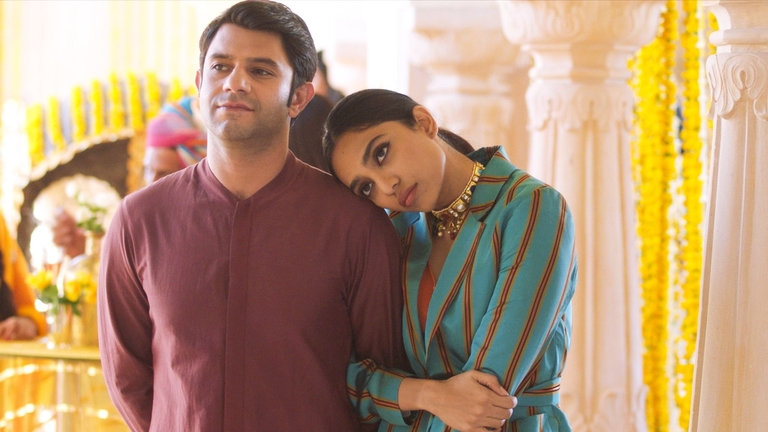 The wedding planning business is pretty major in India which is why this show revolving around the lives of two wedding planners, Tara and Karan, was an instant hit! What we loved the most about this brilliant piece of Indian drama is that it touched upon the often-overlooked topics like homosexuality, dowry, old baseless traditions along with love, friendship and betrayal!
5. Sacred Games Season 2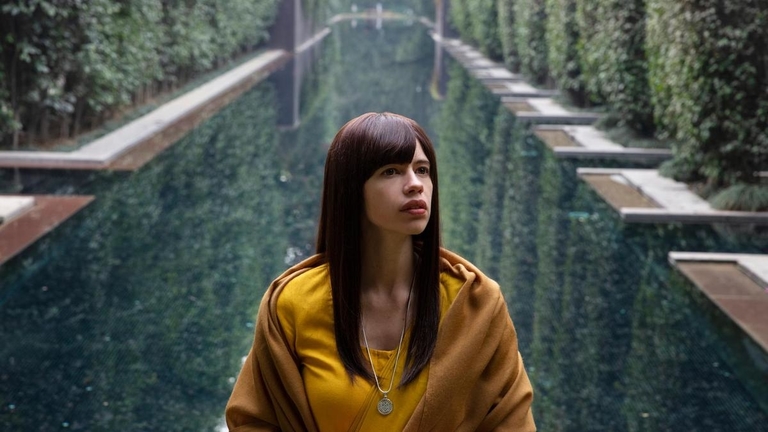 Sacred Games Season 1 was such a big hit which is why season 2 was much awaited. Though the show didn't quite live up to our expectations, it was pretty good nonetheless. So watch it ASAP, in case you haven't already!
6. The Crown Season 3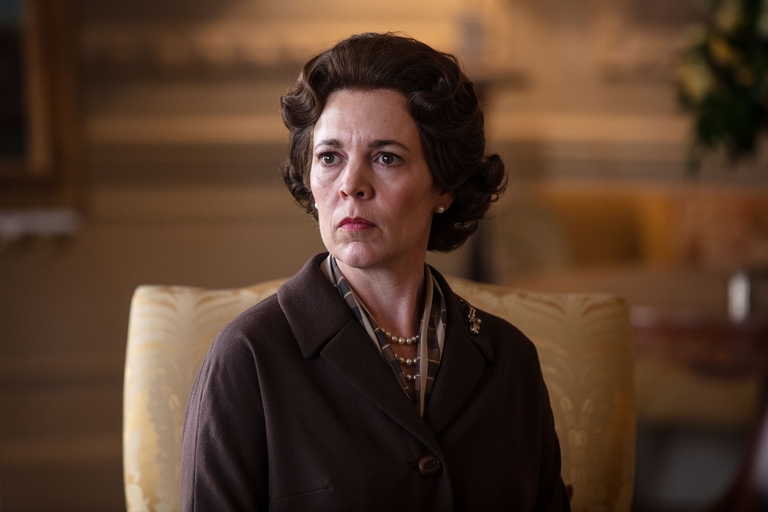 One show that has always been a delight to watch is The Crown. Especially if you're curious about the British monarchy. Season 3, like the other two seasons, is also super intriguing and informational and will have you hooked right from the word go!
7. Marvellous Mrs Maisel Season 2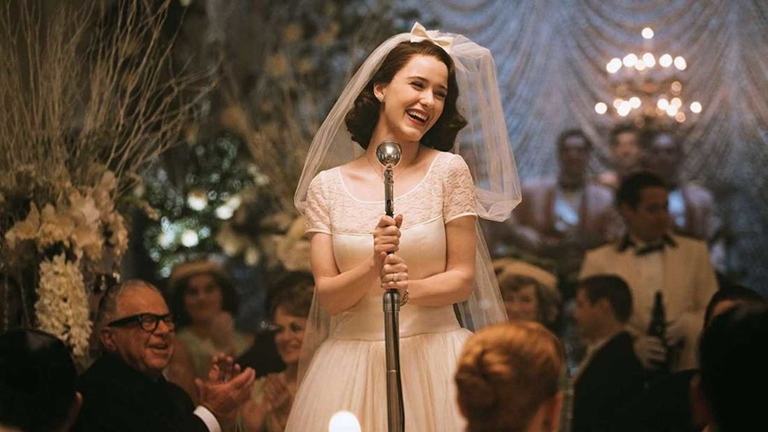 If you haven't heard already, Marvellous Mrs Maisel was THE show of the year in 2018 and fortunately, just before the year ends, the makers treated us with a season 2. We know what we're doing the rest of this month!
8. Black Mirror Season 5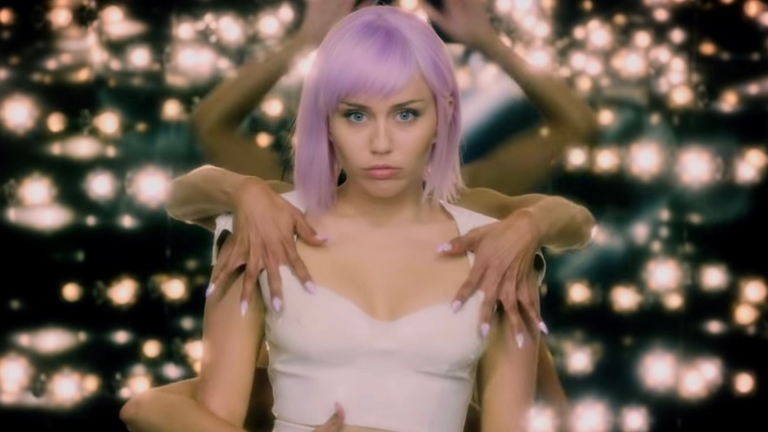 Who are we even kidding, Black Mirror has been the best show ever since it aired for the first time in 2011! With every season our minds are severely blown and this season was no different! It sucks that they have such few episodes in every season though!
9. Stranger Things Season 3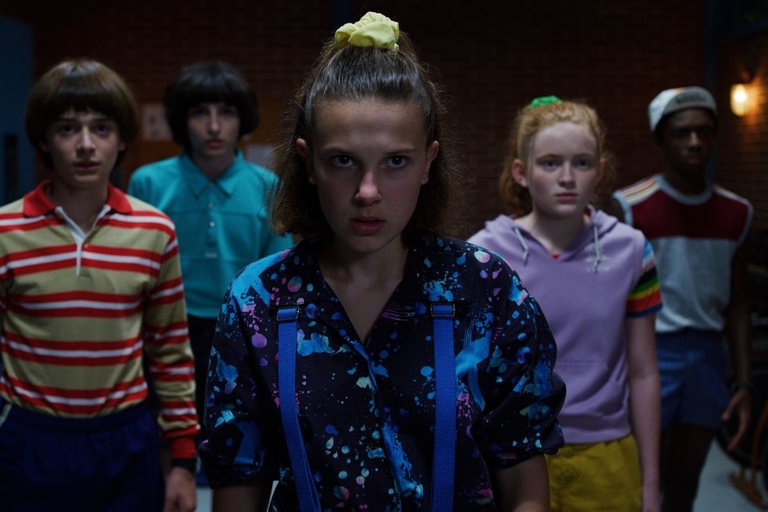 If you aren't already in awe of this show, you're doing Netflix wrong! Probably one of the greatest shows of our time, Stranger Things has got us addicted since season 1 and after eagerly waiting when season 3 finally aired, we ended up finishing it in one go. So you can tell how much we love it!
10. Money Heist Part 3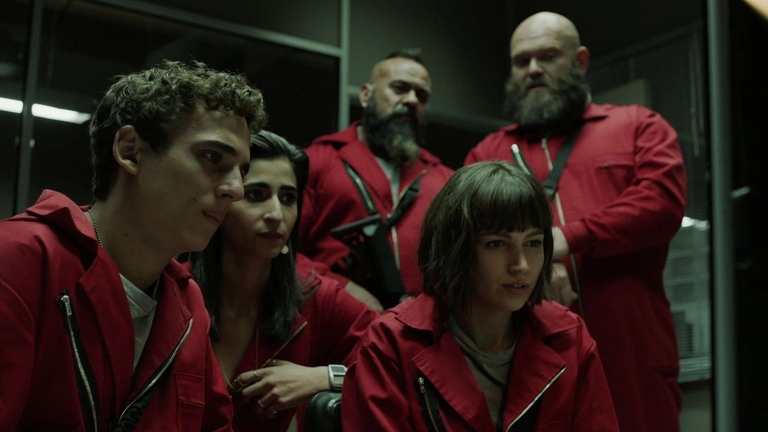 Money Heist, even though it's been around for 2 years, developed a major buzz around it this year after part 3 aired. This Spanish show, dubbed in English was definitely one that kept us glued to our screens this year all thanks to its suspense!
11. Explained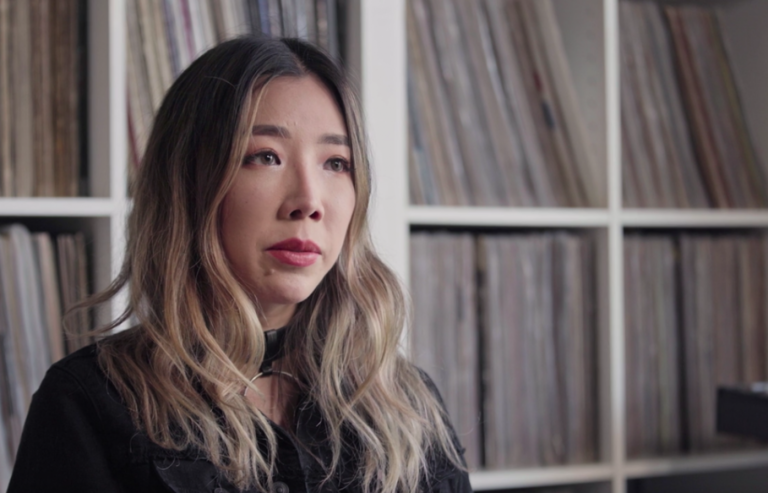 2019 was the year of docu-series and some great ones at that! Explained was one of the docu-series that instantly caught our attention. Putting the spotlight on topical issues that impact our lives, this docu-series was educational as well as intriguing!
12. Patriot Act with Hasan Minhaj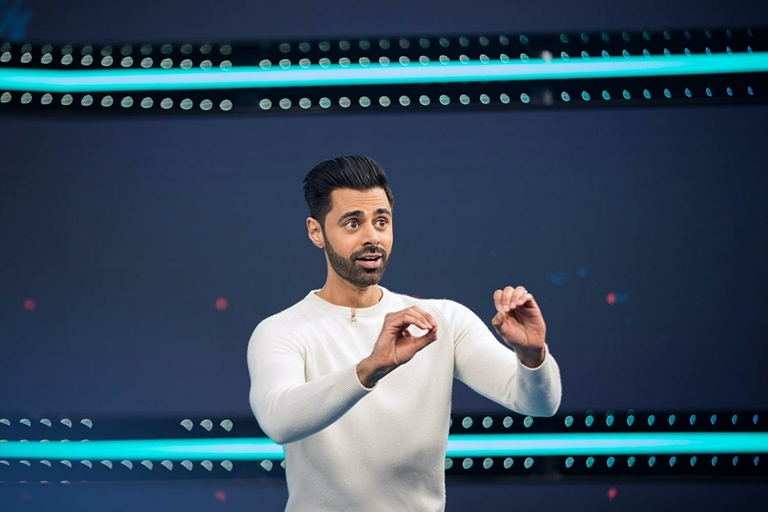 Hassan Minhaj is the King of Comedy and Patriot Act is his gift to us! Minhaj is so engaging and passionate about what he is reporting, educating, explaining and in-depth that we now rely on him for a deeper understanding of various topics!
13. Chernobyl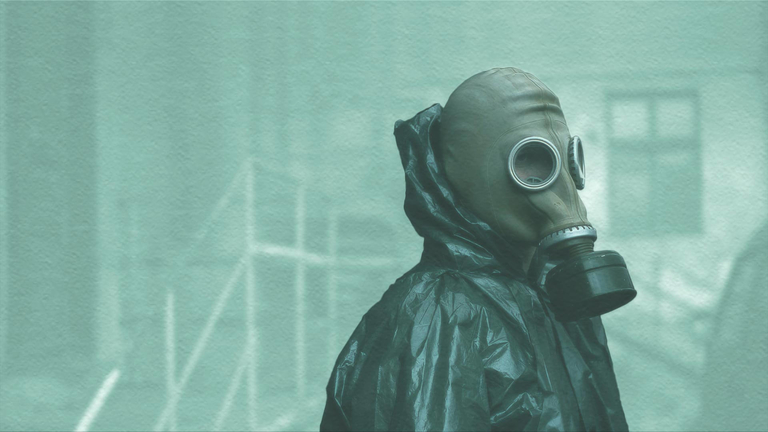 If you remember, there was a major buzz around Chernobyl when it came out earlier this year and for all the right reasons, of course! This realistic depiction of the 1986 Chernobyl disaster was so well made that it was touted to be the best show of 2019!
14. Big Little Lies Season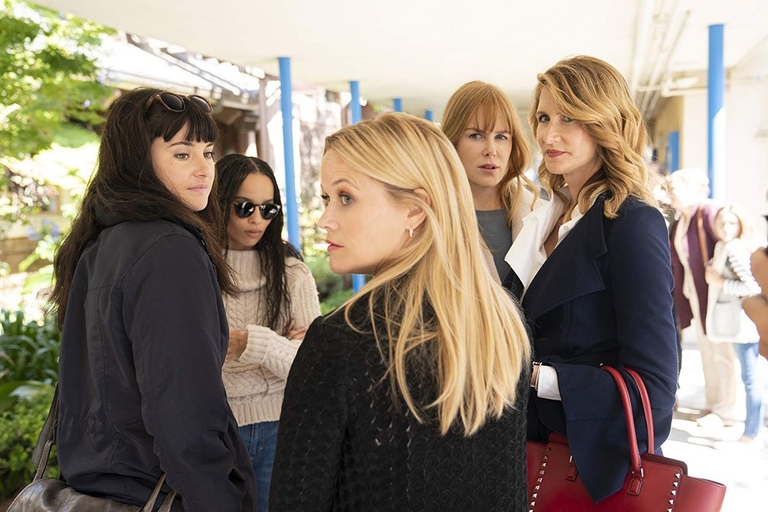 With a star cast that great, storyline full of suspense and an amazing season 1, Big Little Lies season 2 was a highly anticipated one and it did not disappoint! Season 2 was just as thrilling and nerve-wracking as season one and we absolutely cannot wait to watch what the next season has in store for us!
15. Killing Eve Season 2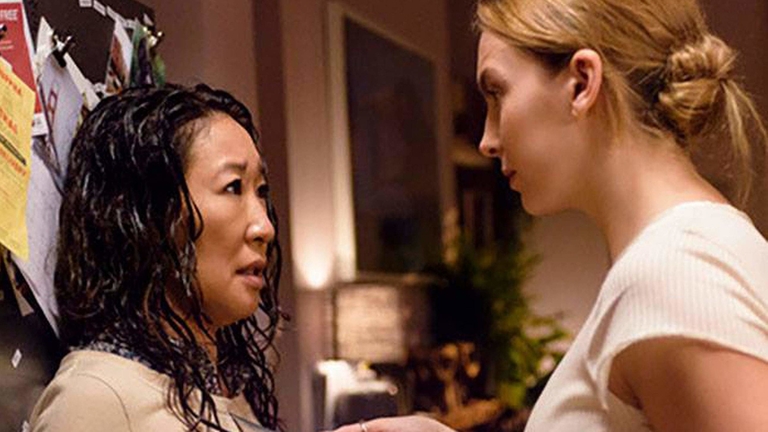 Killing Eve first aired in 2018 but when it was highly advertised for its second season which came out in May this year, it left us thinking why we hadn't watched this unbelievably brilliant show earlier! There was no looking back after watching the first episode and there was also no stopping for a break either!
16. The Handmaid's Tale Season 3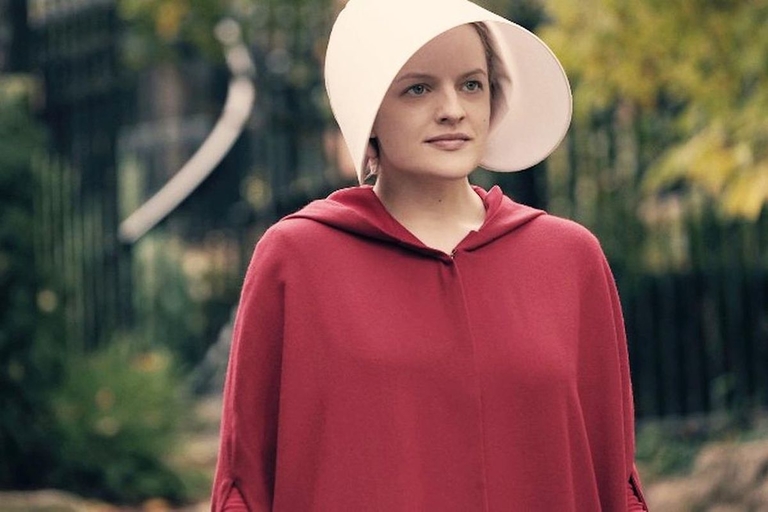 The Handmaid's Tale is an incredible series based on the book of the same name by Margaret Atwood. Even though it's set up in a dystopian future, some events may seem eerily realistic! This is what makes this series a must-watch!
17. The Act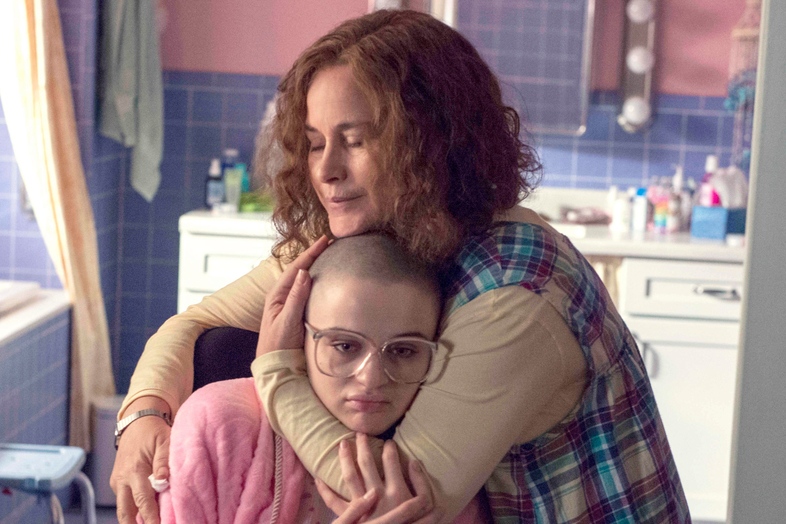 We saw Joey King for the first time in The Kissing Booth, a bubbly and cheerful high school girl, and her character in The Act is a total contrast to that! This compelling true-crime series about a mother and daughter's toxic relationship surely got us hooked this year!
18. Dead to Me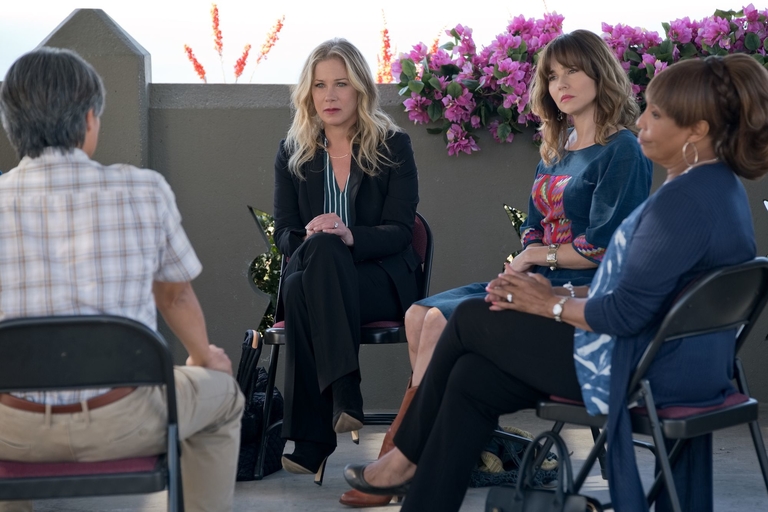 Dead to Me was one of those thrillers that starts normally, builds up slowly and BAM, major development and then it ends in the most unexpected ways. That end definitely left us waiting eagerly for the next season though, and now we're getting impatient!
19. Lucifer Season 4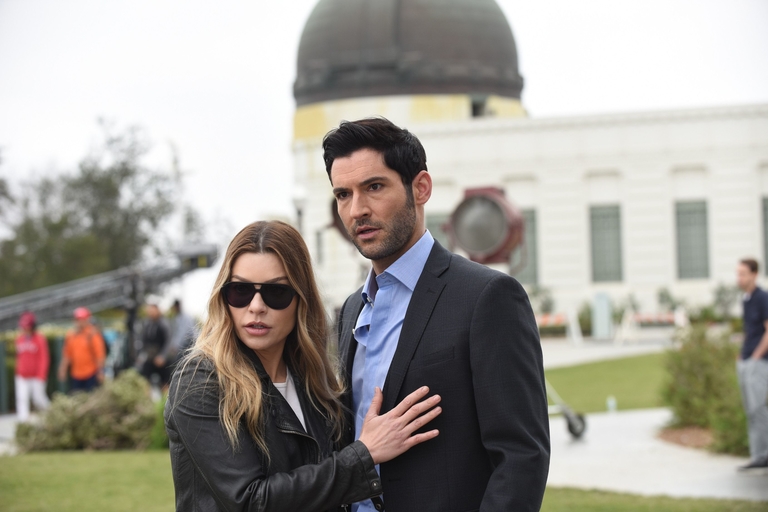 We are watching reruns of Lucifer while we wait on the 5th season, that's how much we loved the show. Apart from the super-hot Tom Ellis, the show has a very unique premise which got us hooked from the first episode itself. So in case you missed this out, hurry and catch up soon because a new season will be out next year!
20. Peaky Blinder Season 5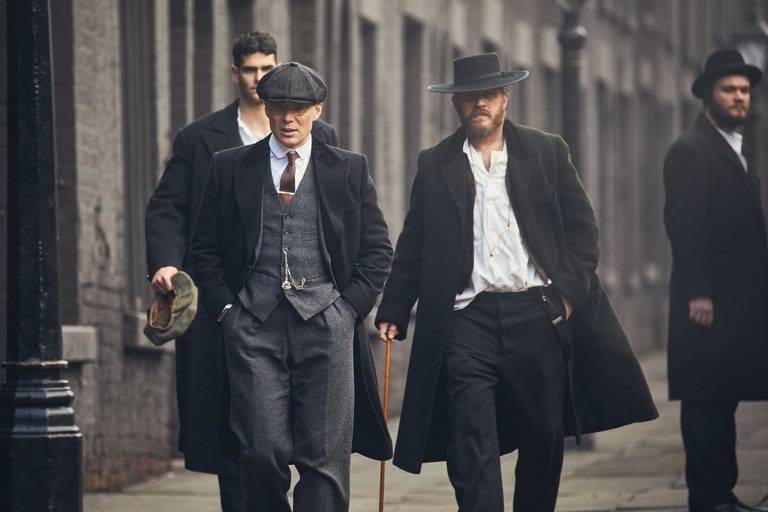 Peaky Blinders first came out in 2013 and while many have been hooked since then, we only heard about this show this year after its 5th season rolled out. And boy was it amazing! We regret not having watched it earlier, but better late than never, right?
21. Four More Shots Please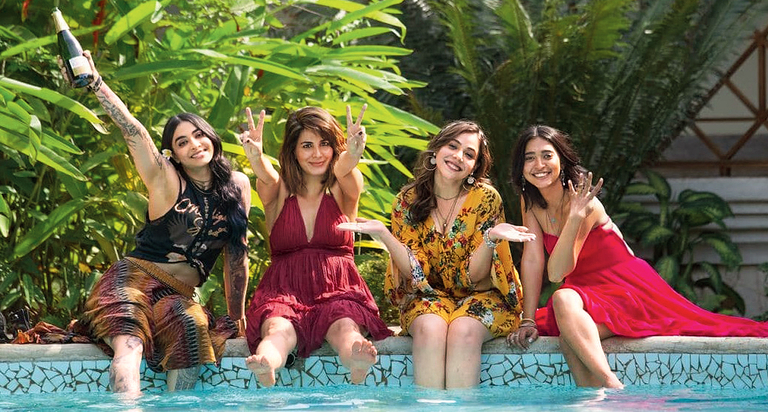 Fortunately, Indian TV viewers have moved over Ekta Kapoor's saas-bahu masala shows on to better and more mature content. Four More Shots Please was one such great show that came out this year and kept us super entertained. Can't wait for season 2 which would be out next year!
22. The Family Man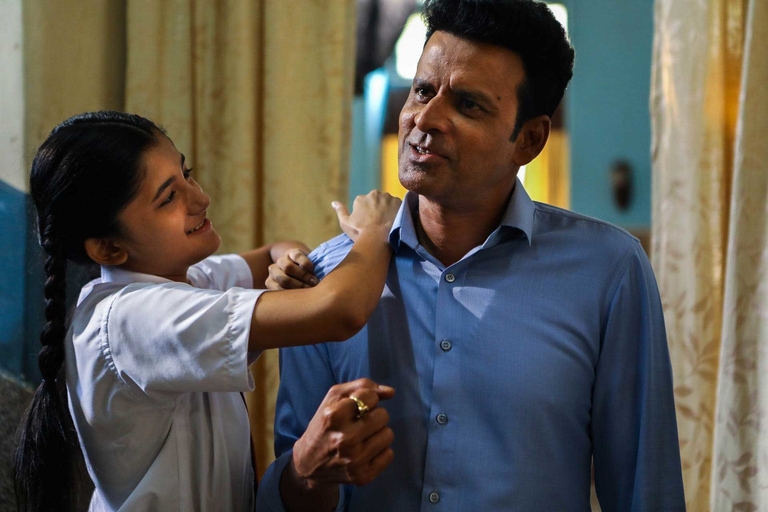 A spy thriller with a little off-beat comedy, The Family Man was truly one of the most gripping shows of 2019. If you know us, you know we love ourselves a good thriller which is why this has made into the list of the best shows of 2019!
23. Our Planet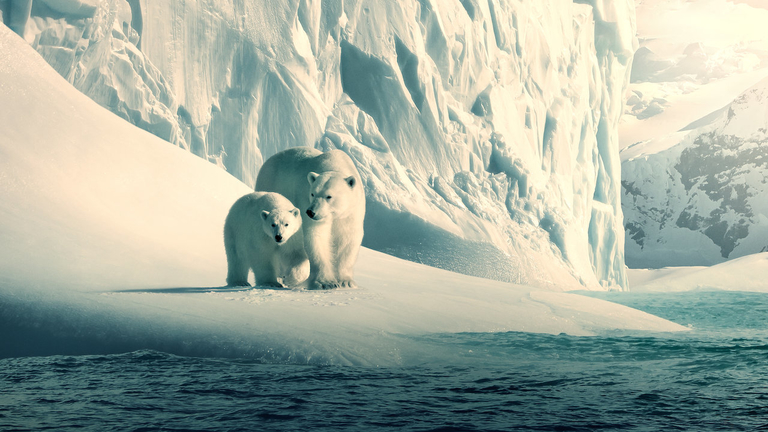 Yet another docu-series, Our Planet was one of the most informational series we watched in 2019. Especially now, since protecting our environment has become a matter of urgency, it is very important for everyone out there to watch this docu-series with commentary by none other than David Attenborough!
24. Little Things Season 3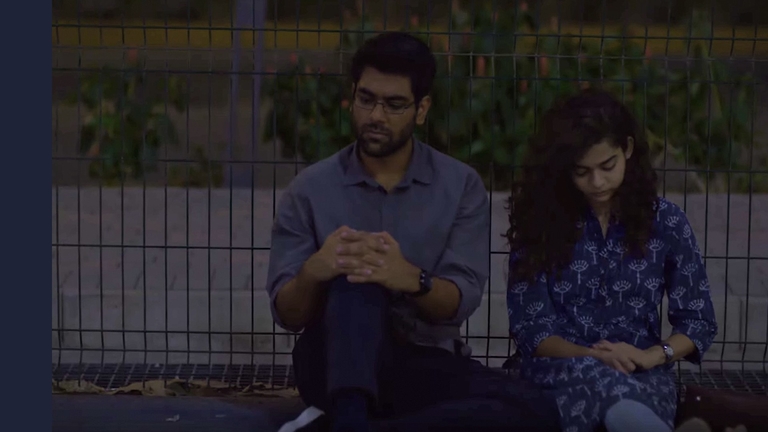 The sweetest show based on a young couple's relationship, Little Things has been among our favourites ever since it first came out on YouTube. And of course, we were glad when it was added to Netflix. The third season that talks about the complexities of a long-distance relationship kept the magic of this series alive and we just couldn't get enough of Dhruv and Kaavya!
25. The Punisher Season 2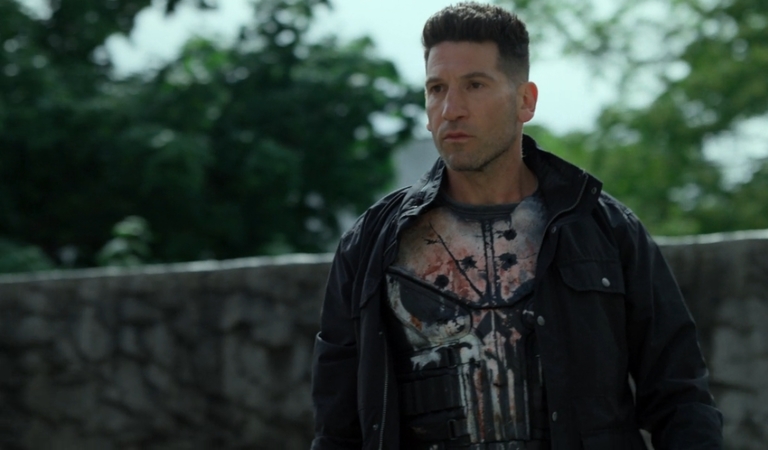 Based on Marvel Comic's character of the same name, The Punisher is one of those shows that can easily get you hooked! We instantly fell in love with the iconic character – Frank Castle and are eagerly waiting for the third season of the series!
26. Modern Love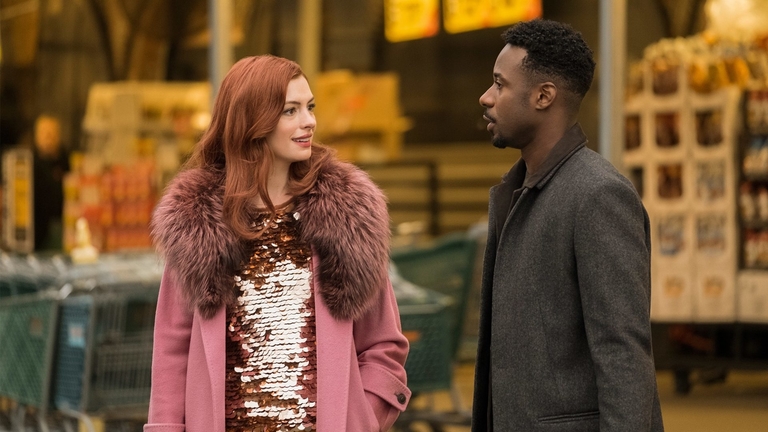 Fairly recent, Modern Love, as the name suggests, is based on how love is perceived in today's times and what difficulties and complexities it comes with. Starring some of our favourite actors and actresses, this anthology series was one of the best ones we've watched this year!
27. End of the F***ing World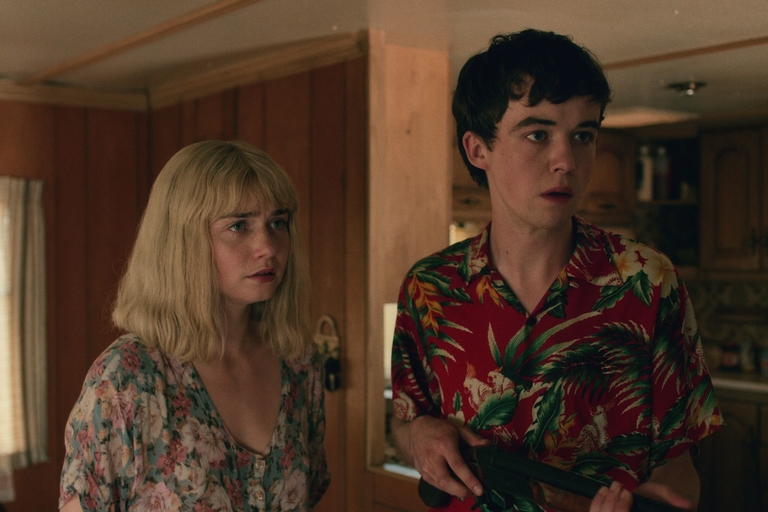 Now here's another twisted series that is going to get you addicted in no time! If you're thinking its just another teenage drama, you're wrong. You have to watch it to truly understand why we loved this show so much. Let us just leave you with one thing, it's no ordinary teenage show!
Featured Image Source: amazon; hbo