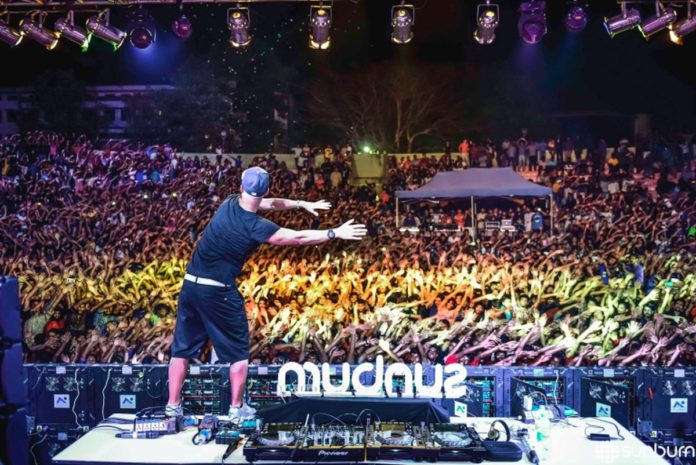 Okay, people, we have officially entered the last month of 2019 and we see festivities everywhere! The weather is perfect, the city is lit up and there's events and parties happening in every corner of the country. And of course, you have just a month left to finish all the fun things you wanted to do this year. So check out these super lit and crazy events happening all over India that you can't afford to miss out. From shopping exhibits to the music festivals, we have everything in store for you to attend. So, let's dive in the list and mark the dates!
1. Hornbill Festival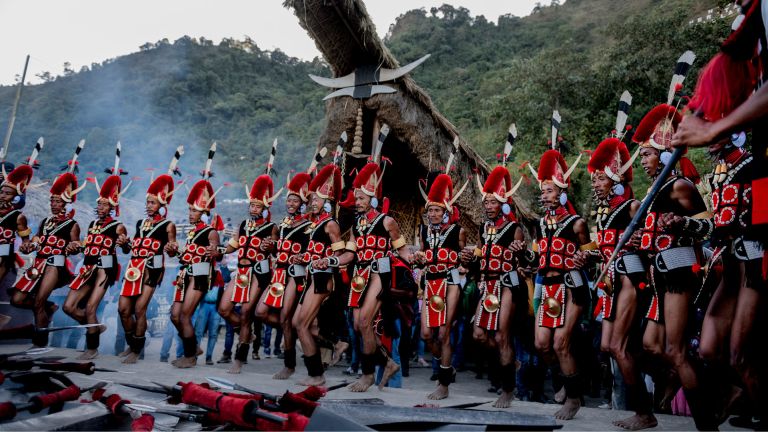 It's a week-long festival that includes folk dances, songs, and performances by the traditional warrior tribes of the state. Hornbill Festival is celebrated in the village of Kisama i.e. 12 km from Kohima. It also displays local heritage, culture, handicrafts, food and handlooms. The major highlights of the festival are- food stalls, herbal medicine stalls, sale of art and crafts, beauty contest, fashion shows, music concert and naga wrestling.
When: 1 to 10 December
Where: Naga Heritage Village, Kisama
For more information, click here
2. Perumthitta Tharavad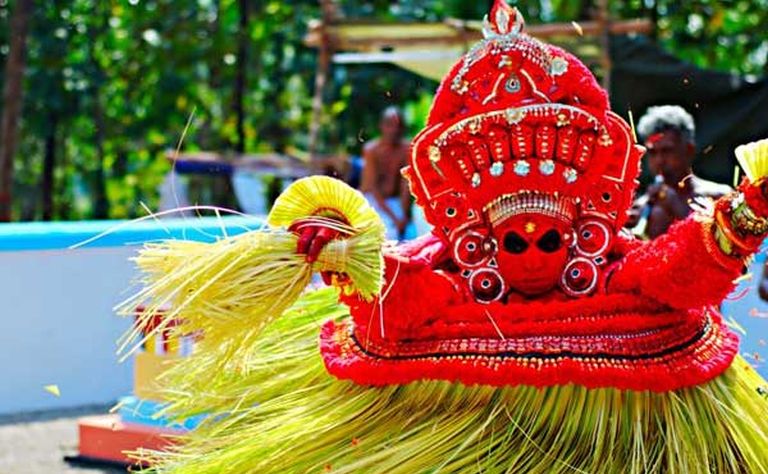 This annual ten-day festival is one of the most popular festivals in Kerala. The major highlight of the festival is their dance that depicts stories around mythological and historical characters. On this occasion, Theyyam, a traditional dance form of Kerala, is also performed. So, if folk culture & dances of South India is what interests you, you should definitely attend this one.
When: 7 to 16 December
Where: Kottamkuzhy, Kerala
3. Magnetic Fields Festival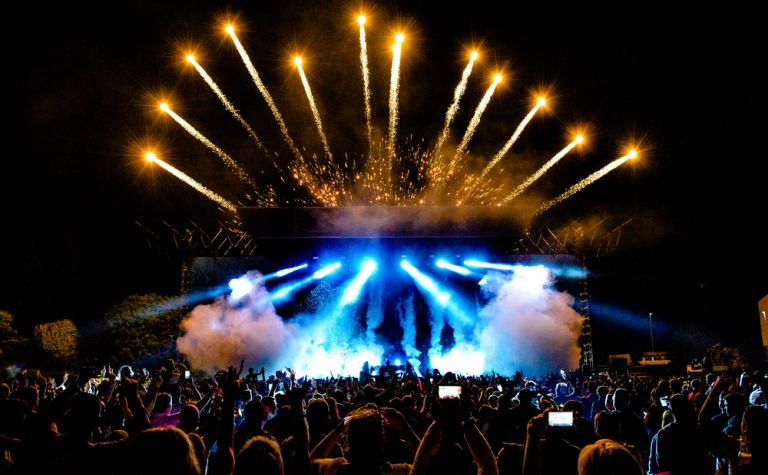 Happening in a restored 17th-century palace hotel in Rajasthan, Magnetic Fields Festival is a festival where budding talents from India and abroad perform in front of the audience. The 3-day long festival showcases the Rajasthani heritage through musical gigs, workshops, Rajasthani delicacies, and adventure sports. Are you heading for this?
When: 13 to 15 December
Where: Alsisar Mahal, Jhunjhunu, Village, Alsisar, Rajasthan
For more information, click here
4. Jazz India Circuit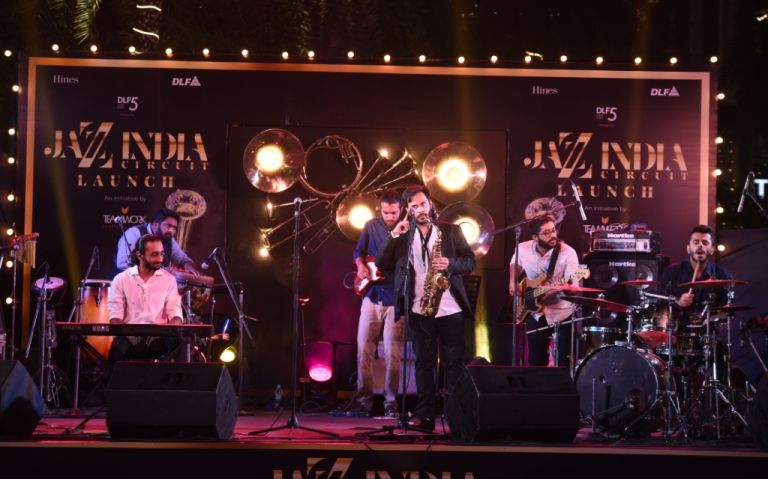 For those of you who are jazz music, the Jazz India Circuit Concert is taking place in Gurgaon and Goa, and we can't miss it! Adil Manuel, one of the most respected singers, will be performing in Delhi. We're sure it's going to be great. And if you are heading to Goa, there's an edition happening there too!
When: 30 November to 1 December & 6 December
Where: International Center, Goa & One Horizon Center, Gurgaon
For more information, click here
5. Echoes Of Earth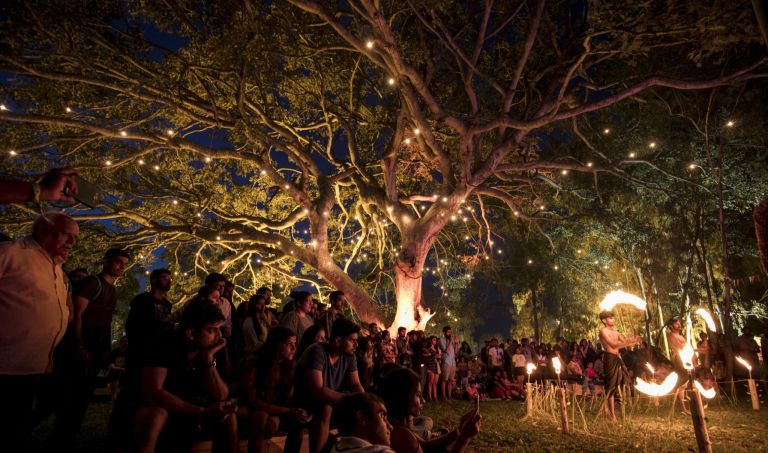 Echoes of Earth is India's greenest music festival where 40 artists from diverse genres will be performing across 150 acres of greenery! Apart from performances, the major highlight here is the numerous art installations from recycled materials. Also, there will be workshops, flea market, and film screenings. We are super excited to attend this. What is your take?
When: 7th and 8th December

Where: Kuduragere, Karnataka
For more information, click here
6. Serendipity Arts Festival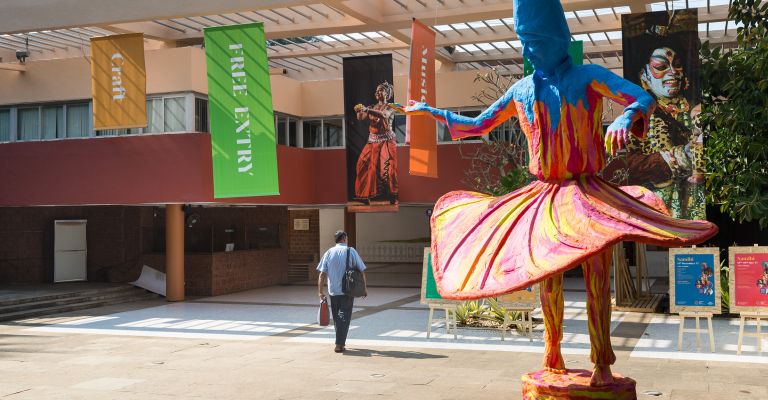 This 7 day-long festival will feature many artists from various fields, including visual arts, performing arts dance, photography, and culinary world. Through crafts and photography, design installations, dance performances, and theatre performance, Serendipity festival aims to demonstrate the creativity of India.
When: 15th to 22 December
Where: Panjim, Goa
For more information, click here
7. Chennai Music Festival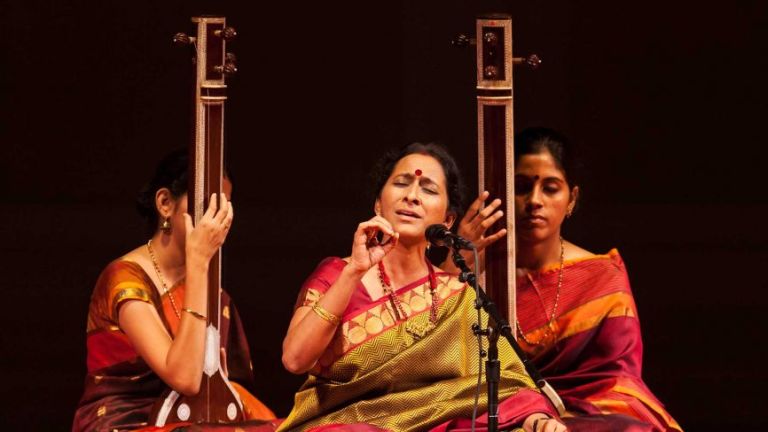 It is one of the most significant cultural events that serve up a plethora of traditional south Indian Carnatic music, art, crafts and dance. Chennai Music Festival is a month-long cultural festival featuring classical, dance performances, instrumental music, and drama performances.
When: 15 December 2019 to 1 January 2020
Where: Sri Y.G.P. Auditorium, No. 17, Thirumalai Road, (P.S.B.B. School), T. Nagar, Chennai
For more information, click here
8. Kumbhalgarh Festival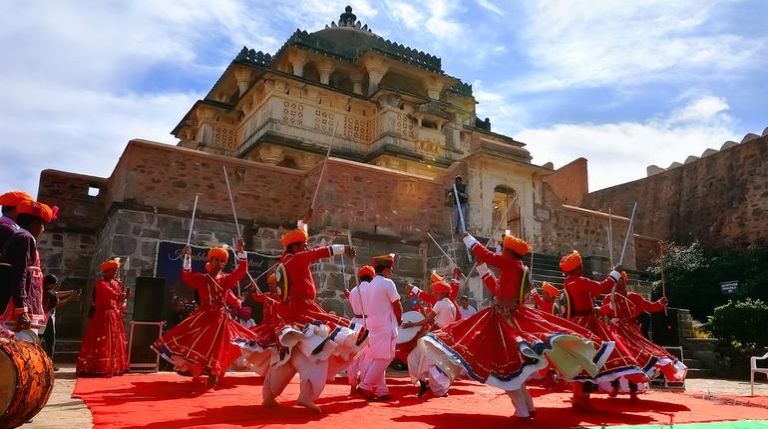 It's a 3-day festival organized by the Department of Tourism of Rajasthan at Kumbhalgarh fort in Rajasthan. Divided into two sections- day and night, this festival surely deserves a visit. During the daytime, there are exhibitions by the locals that display regional ethnic wear, jewellery and handicrafts. By the evening, the place turns into a vibrant and colourful light with dance and music performances by the finest artists. Care to tag your squad?
When: 1st to 3 December
Where: Kumbhalgarh Fort- Kumbhalgarh, Rajasthan
For more information, click here
9. International Sand Art Festival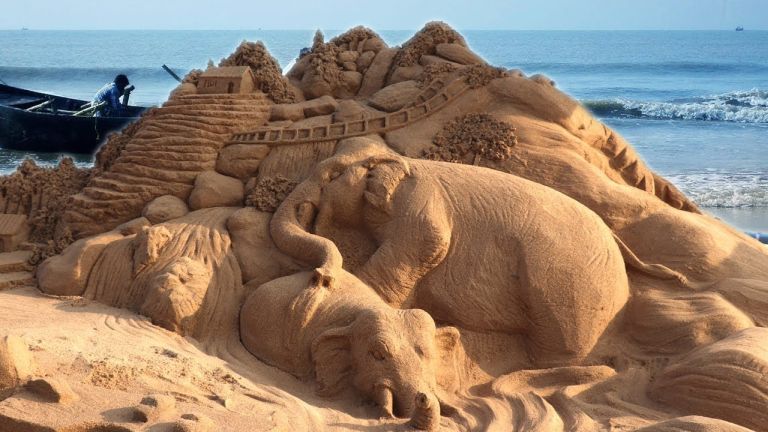 Held by the Orissa Tourism Department, International Sand Art Festival is an event for people in love with sand creations. Tons of renowned international and local artists compete to create the best sand sculptures in this festival. If you have this talent or love sand art, then book your tickets for Odisha R.N.!
When: 1st to 5 December
Where: Chandrabhaga Beach, Konark, Odisha
10. India Bike Week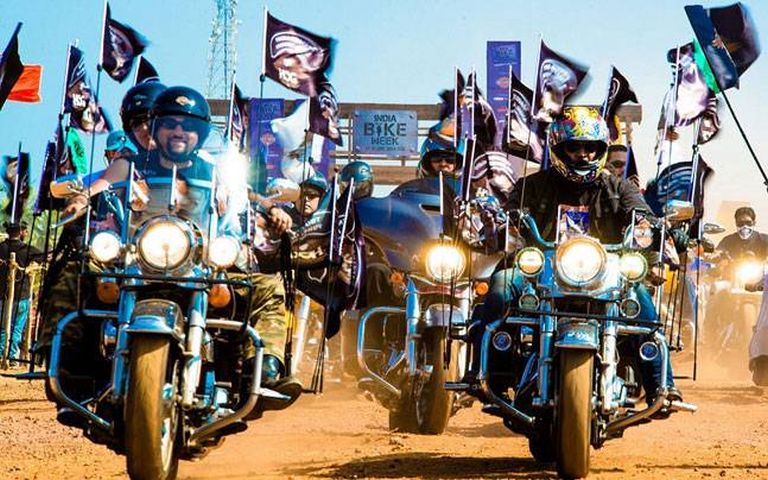 It is India's biggest Biker festival that draws motorcycle enthusiasts from all over the country. The major attraction of the festival is- bike design, accessories, music, graffiti art, barbecues, training academies, and track racing. Get ready for an insane weekend in Goa!
When: 6th and 7th December
Where: Vagator, North Goa
For more information, click here
11. Comic-Con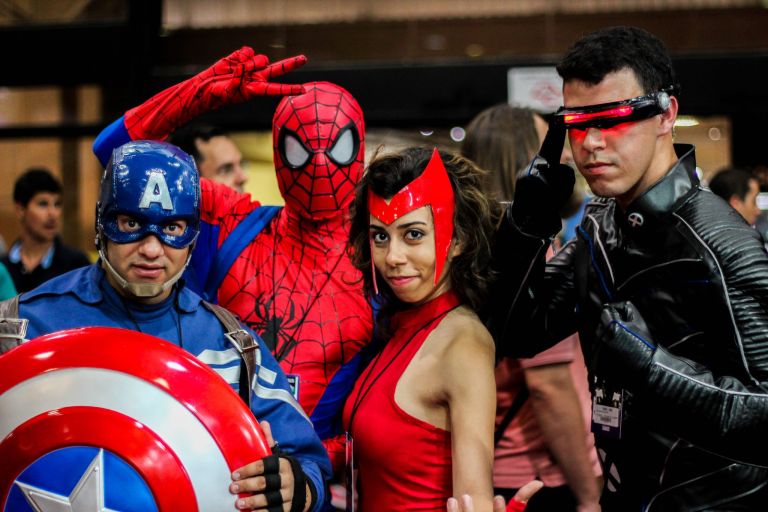 The legendary Comic-Con is back, so you better get your costumes ready, people! With cosplay, 360-degree virtual reality experiences and more activities, we are sure you'll want to be a part of this fantastic event. It's time to get lost in the super fun world of comics!
When: 7th and 8th December
Where: Bombay Exhibition Center, Mumbai
For more information, click here
12. Orange Festival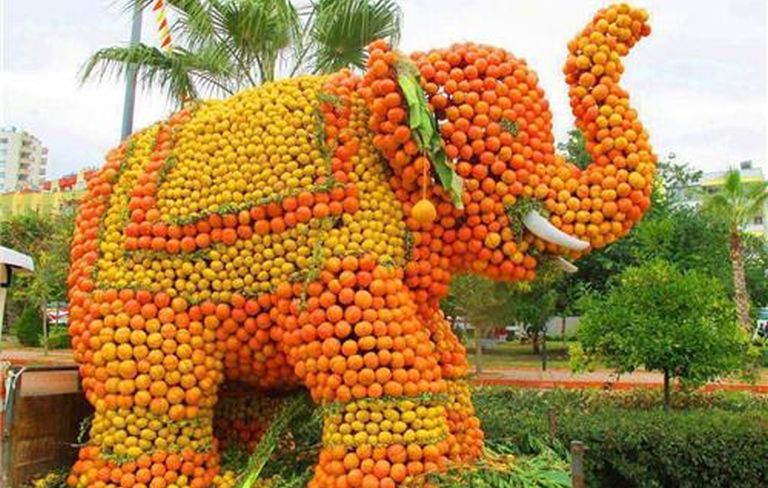 Orange Festival is an adventure and music festival that has a massive lineup of bands and sports to keep you pumped. The adventure activities include motor-cross, ATV rides, white water rafting, 4-wheel driving, mud run and more. If this sounds like your thing, then go and book your ticket now!
When: 12th to 15 December
Where: Dambuk, Arunachal Pradesh
For more information, click here
13. Military Literature Festival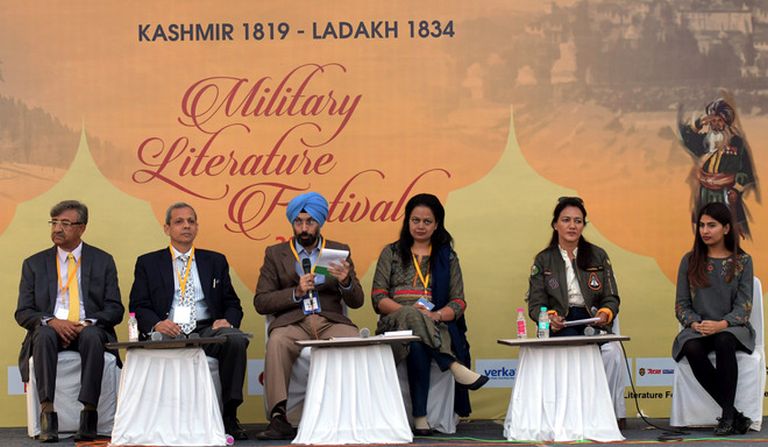 This festival showcases the strength of the armed forces through literature, art, craft, music, photography and discussions. It's a 3-day long event that honours and commemorates the armed forces. Aim of the Military Literature Festival is to invoke patriotism among the youth by educating them about military history. We are surely heading for this fantastic festival, are you?
When: 12th to 15 December
Where: Lake Club Complex, Chandigarh
For more information, click here
14. Shilpgram Art and Craft Fair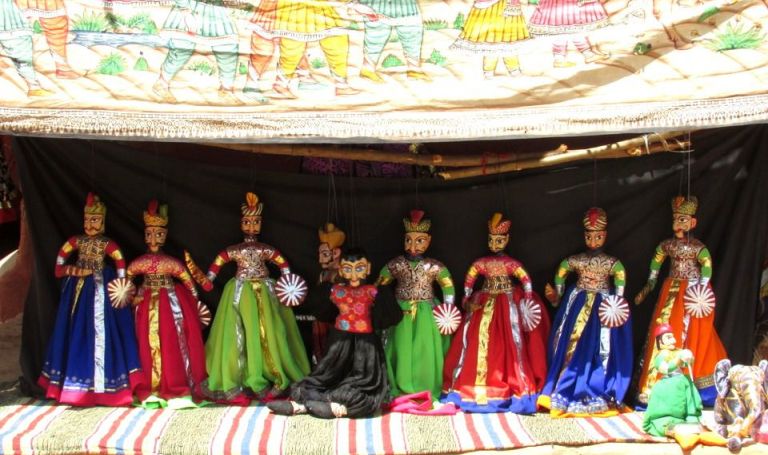 All the shopaholics, Shilpgram Art and Craft Fair, is a festival totally for you! Over 400 artisans from all over India display their work at this fair. Apart from that, you can also take part in cultural programs, folk dances and folk music. We are totally in for this shopping spree in Rajasthan, care to tag your squad?
When: 21st to 30 December
Where: Shilpgram, Udaipur, Rajasthan
For more information, click here
15. Sunburn Electronic Music Festival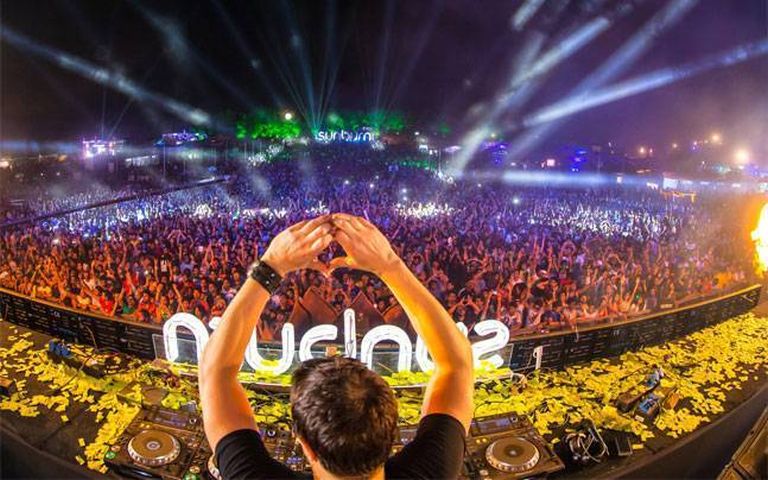 The iconic Sunburn Festival is back with a bang! DJ Martin Garrix, The Chainsmokers, DJ Snake, FLUME, Fedde Le Grand will be taking the stage for a L.I.T. performance. Sunburn is known for its eye-catching decor, incredible visuals and excellent musicians. What are you waiting to book the tickets now!
When: 27th to 29 December
Where: Vagator, Goa
For more information, click here
(Featured Image Source:wikiwand)