Planning to revamp your home and haven't come across some contemporary and good furniture? Then you should check out this unique furniture store in Noida! This RAD furniture brand called InLiving believes in a zero-waste policy towards manufacturing their products. Yes, you have guessed it right they make furniture using recycled products. In fact, their sustainable, recycled furniture looks more quirky than your usual furniture brands out in the market. Read on to know more.
All About This Store


Image Source: Facebook/inlivingindia


Image Source: Facebook/inlivingindia
InLiving is a homegrown brand that makes durable wood furniture from reclaimed wood, recycled cotton, jute, and denim by blending creativity into technological innovation. They believe in using recycled products with an aim for zero waste. We got in touch with the brainchild behind this brand-Ashish Gupta and he said,
"We felt a void in the Indian market for handmade beauty on products which includes natural variation but comes in one piece. Though this art of handmade furniture is well appreciated in the international market, India was quite new to accept it. We are also inclined towards sustainability and therefore each piece that you see from the brand is consciously engineered".

Crafting furniture since 1996, it is one of India's premium retailers of finest solid wood furniture for bedroom, living, dining, and outdoor spaces. Making fine-looking goods through recycled waste is something that is absolutely exquisite.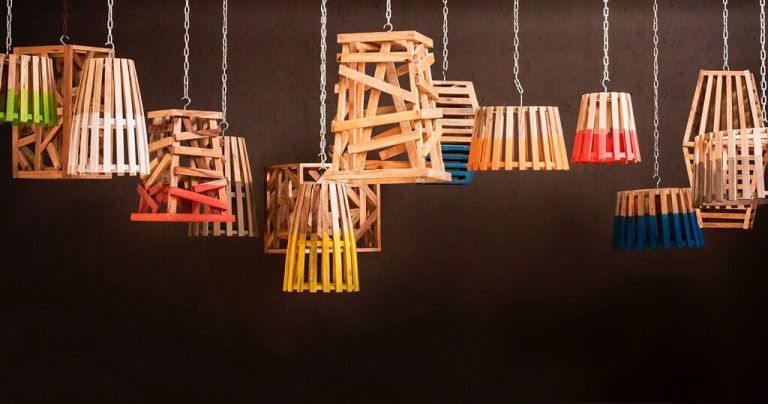 Products To Check Out

From coffee tables to shoe racks to beds to sofas to dining table to garden accessories, InLiving is known to produce a diverse variety of products. Do you know what is the best part of this store and their products? They aren't just eco-friendly and stunning, but highly affordable too.
Talking to us, Ashish added, "We believe in a zero-waste policy towards manufacturing that gets translates into a beautiful range of designs. We collect the waste from flip flop factories and discarded denim tags and use them as furniture upholstery. You will be surprised to know that such designs have been accepted by the customers very well. It adds an element drama in your existing decor. I think you can also call it a statement piece, and it is one!"

Image Source: Facebook/inlivingindia


Image Source: Facebook/inlivingindia
Also, all the wood that is left from making bigger pieces like the beds or cupboards is reworked creatively into lamps and other decorative pieces. Isn't it a great initiative towards the environment? It is such a great move towards society and we should be focussing on recycling and reusing the products in our daily lives too. Kudos to their effort!
Each of their items looks super pretty and unique and you can buy from their store in Noida or through their website
Where: IHDP Business Park, Plot No. 7, Sector 127, Noida
Check Out Their Website Here
(Featured Image Source: Facebook/inlivingindia)