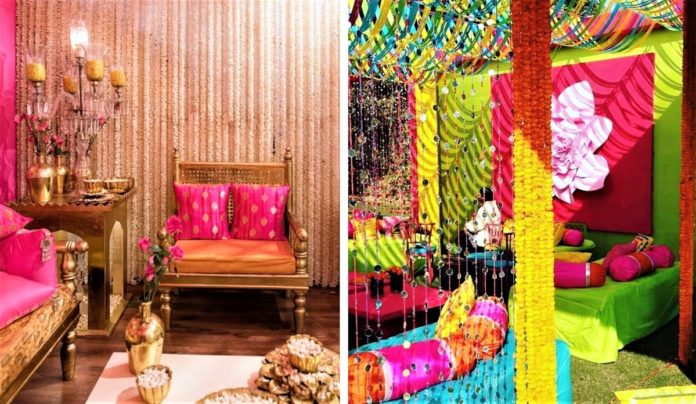 There's a reason why Indian weddings are referred to as a grand affair. Rather, lots of reasons! The amount of planning, detailing and grandiosity that goes into putting together a big fat Indian wedding is what sets them apart. So, with the wedding season in full swing, we got in touch with Anika Dhawan, Founder and Creative Director of Rani Pink, a Delhi based wedding planning company, to tell us some major trends for this year's wedding season. And just so you know, Rani Pink also designed the sets of Kareena's wedding scene in Veere Di Wedding. So, brides and grooms, their uncles & aunts, take notes RN!
Could you tell us some popular wedding decor trends for this season?
Image Source: Instagram/ranipinklove


Image Source: Instagram/ranipinklove
The biggest trend this wedding season is to go "All Out". If the vibe is minimalist then let that be the talking point and if it's extra then let everything be larger than life!
What about the themes & colours that are super popular and in vogue?

Image Source: Instagram/ranipinklove


Image Source: Instagram/ranipinklove
In Indian stories, we want to go with Elaichi green, Rani pink and Kesar and when it comes to western which includes more modern themes, we are really into black and metallic. In fact, we also want to do like a whole denim theme – like denim and distressed mirror.
Since being eco-conscious is the need of the hour, could you tell us some do's and don't for a more environment-friendly wedding?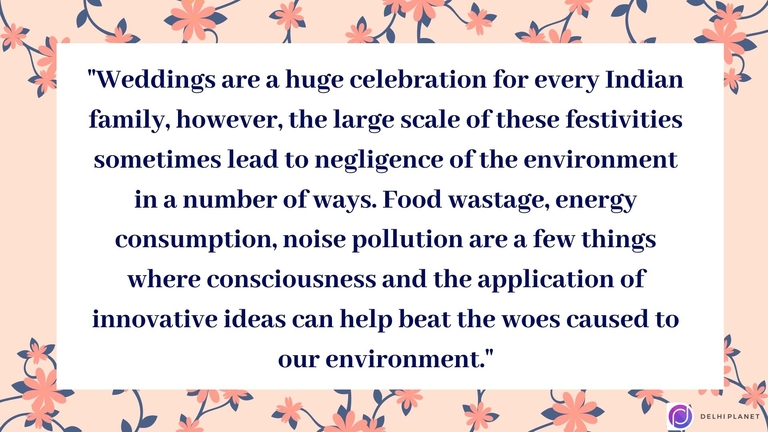 Today's generation is much more informed and aware of their surroundings. Weddings are a huge celebration for every Indian family, however, the large scale of these festivities sometimes lead to negligence of the environment in a number of ways. Food wastage, energy consumption, noise pollution are a few things where consciousness and the application of innovative ideas can help beat the woes caused to our environment.
We live in a digital era, E-invites is a great option to start with, we end up spending so much money on wedding cards and they're a total wastage of paper. If you still want to send out wedding cards you can use recyclable and reusable papers.
What are the different kinds of mandaps people are opting for this season?

Image Source: Instagram/ranipinklove


Image Source: Instagram/ranipinklove
Structured mandaps are completely out and we don't think that they are going to come back in for a very long time now. People have gone back to the basics in terms of Indian decor.
For example – using bigger Brass thals and keeping it understated with a mix of mithais (Indian sweets), Marigold flowers, Supari and Elaichi which is sort of organic and old school beautiful ideas. Coming back to the question, honestly, we have always worked with more prop oriented and theme-based decor than florals. We have never kept a very basic theme but instead, we have a very structured format when we start designing and it has to have a story and a mood so we always work according to that when we're working on a mandap or any other aspect of the wedding decor.
We've seen a lot of bloggers showcasing their wedding on their Instagram, why don't you tell us a little bit about how couples getting married can make their wedding more instagrammable?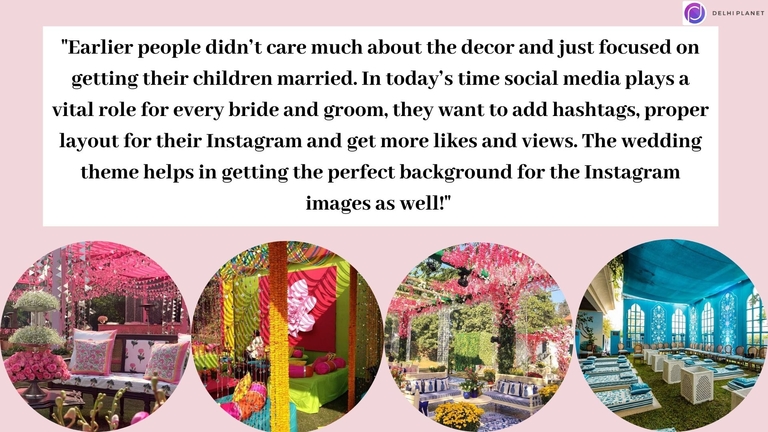 Nowadays, everyone wants personalized and customized themes for their wedding. It has become more detailed and the entire family has their own preference. They sit with us to plan the entire theme for the wedding and ceremonies.
Details have important significance- like the lehenga of the bride has to go with the theme and the packaging of the gift has to be similar to the theme. Whereas, earlier people didn't care much about the decor and just focused on getting their children married. In today's time social media also plays a vital role for every bride and groom, they want to add hashtags, proper layout for their Instagram and get more likes and views.
The wedding theme helps in getting the perfect background for the Instagram images. Media also inspires them – like Pinterest and other wedding-related posts, even international wedding themes have created inspiration for people.
Could you tell us a little about the trends in: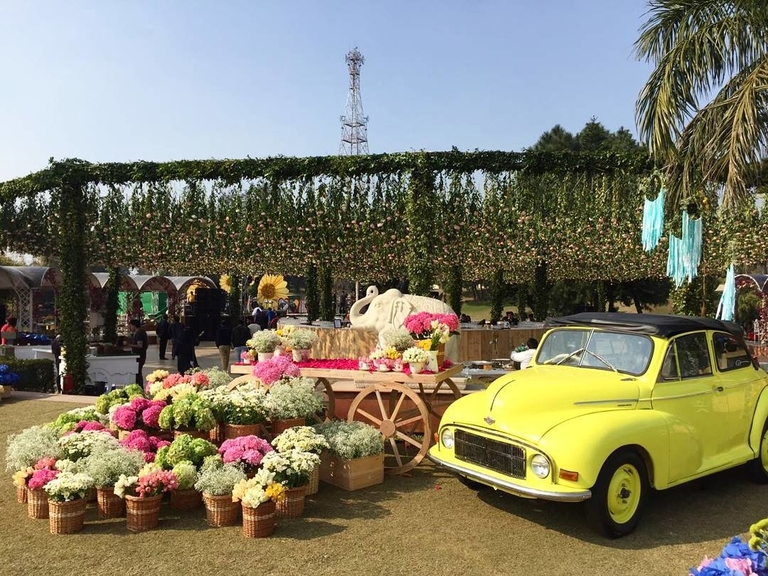 A day wedding – Pastels or neutral pastels like pale pink, ivory, ecru and silver will rule 2019 for a day wedding.
A beach wedding – Mix and match dishes and asymmetric hangings and floral arrangements look beautiful for beach weddings.
A destination wedding at a palace/heritage hotel – We have seen growth in destination weddings and this wedding trend will only increase in popularity this year. European locations including Lake Como, Venice, Croatia, and Indian Locations like Udaipur, Goa, and Jaipur are in trend.
Lighting plays a vital role in the entire decor. Could you tell us a bit about that?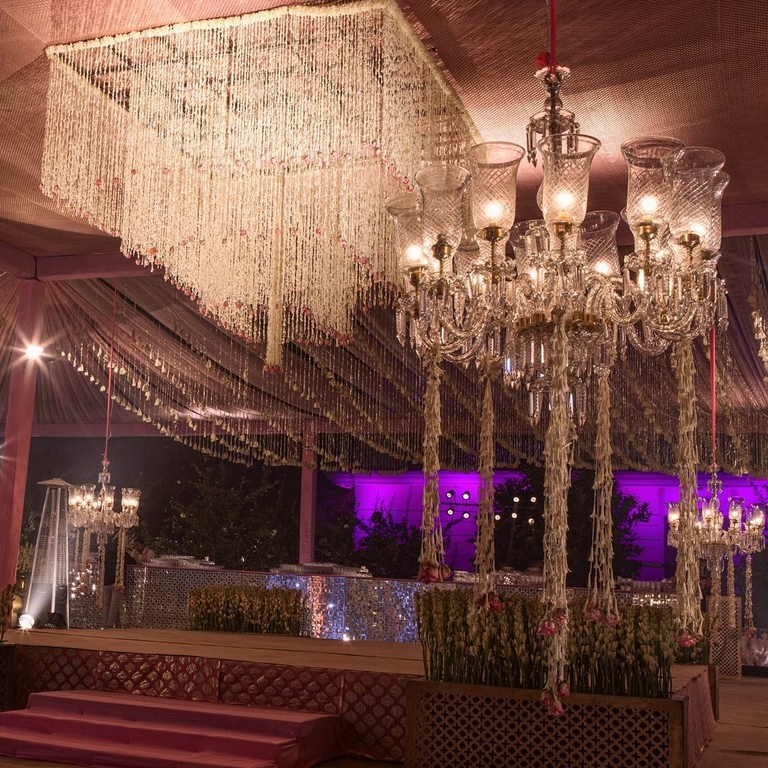 Lighting, adds drama to the decor and is used to set the mood. String lights around trees and beautiful chandeliers are definitely trending right now. And bistro lights can also be used to add a charming twist!
Okay, people, we hope you took some rigorous notes and are ready to give out some amaze gyaan on wedding decor to your buddies getting married soon!