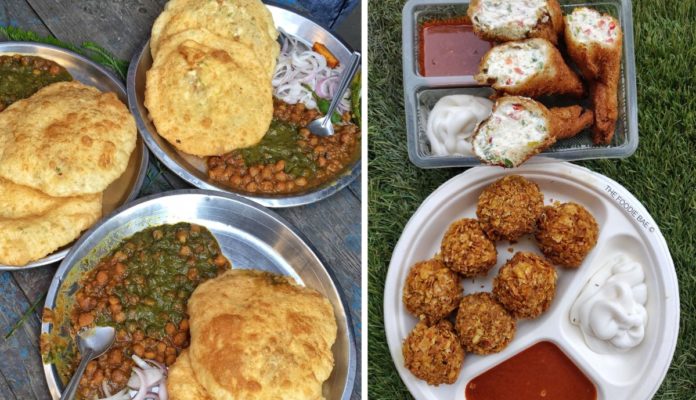 Winter spells amazing food for us. And why not? Us Dilliwallas have some amazing options to choose from when it comes to grama garam snacks in winters. From chhole bhature to khasta kachoris, we love'em all! So, we got in touch with Delhi's famous food bloggers- Bhagat Singh,
Rishabh Gemini, and Shubham Aggarwal who shared some of the delicious street food & delish snacks from all over the city!
1. Aloo Kachori @ Old Delhi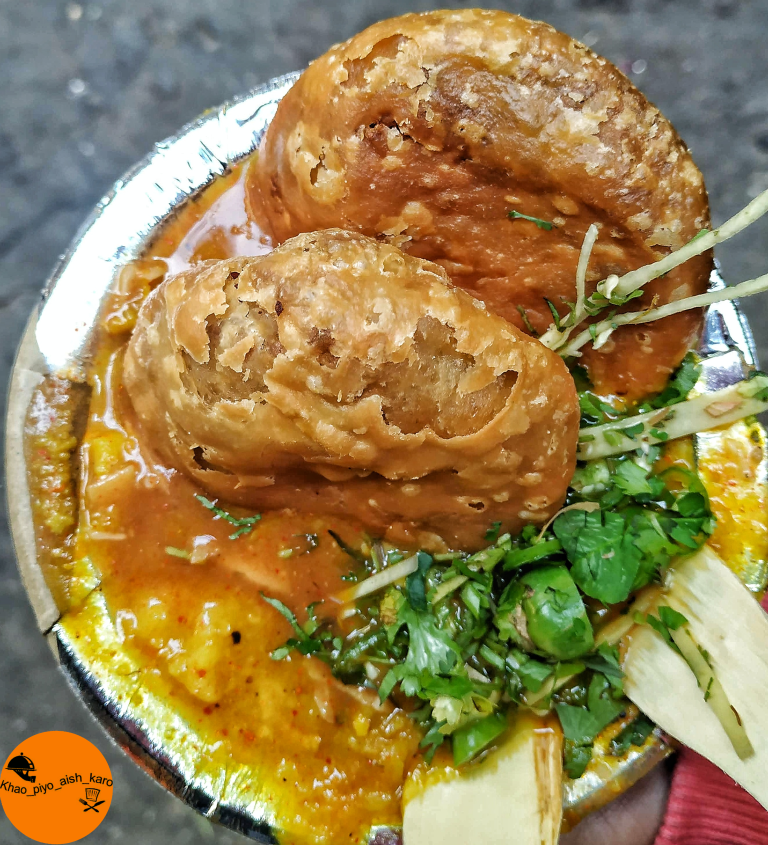 What's the one thing your heart desires on cold mornings? A piping hot plate of kachori with aloo ki sabzi, right? Jung Bahadur is a tiny little shop selling this delicious food in Old Delhi. The kachoris are golden crisp and are served with piping hot, spicy aloo sabzi. You know you can't say no to this one!

Where: Jung Bahadur Kachori Wala- 1104, Gali Bhojpura Rd, Maliwara, Katra Lehswan, Chandni Chowk, New Delhi

2. Chole Bhature @ Vikaspuri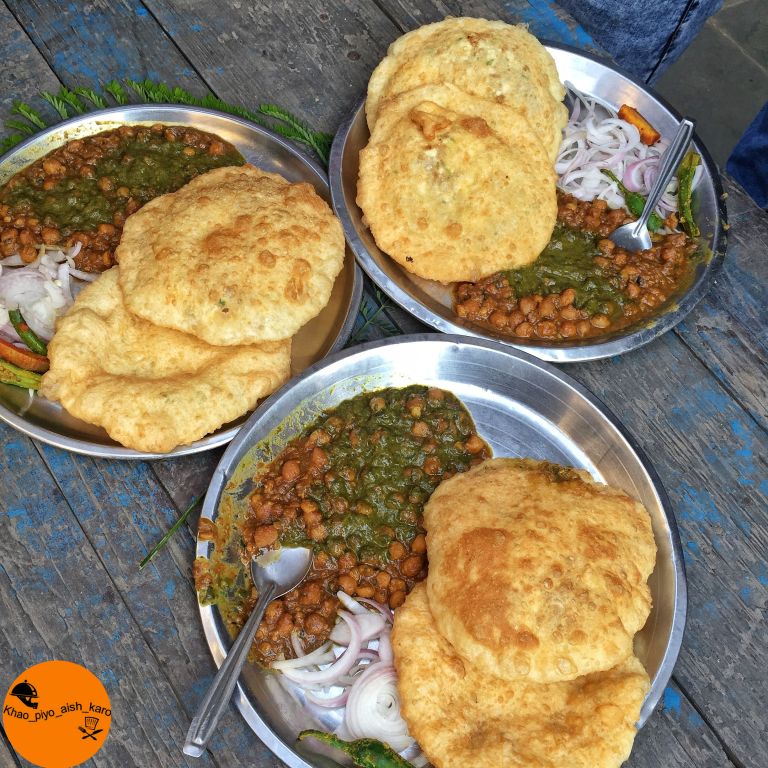 A piping hot plate of chole bhature in winter mornings is enough to make us beam with a wide smile! Monika Cafe in Vikaspuri serves stuffed paneer chole bhature and we are sure you will going to love this. So just head over here and let the binge session begin!

Where: Monika Cafe- 142A, Guru Virjanand Marg, Block GG1, Vikaspuri, New Delhi

3. Japani Samosa @ Old Delhi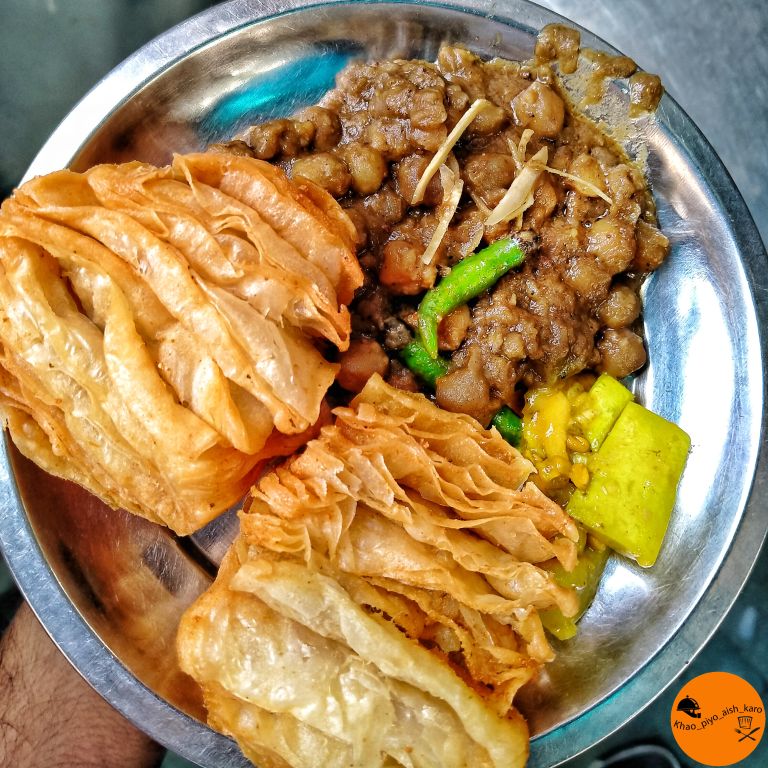 It's true that samosas are sold literally every nook and corner of Delhi. But Old Delhi has a special samosa called Japani Samosa at Manohar Dhaba. This samosa doesn't look like usual instead, it has got layers of flour flakes. It looks like a patty but the filling remains the same with potatoes. The unique about this dish is that it is served with chole and gajar ka achaar. When are you heading to try it?

Where: Manohar Dhaba- Chandni Chowk Bhagirath Palace Chhippy Wada Indraprastha New Delhi
4. Kulchas @ Connaught Place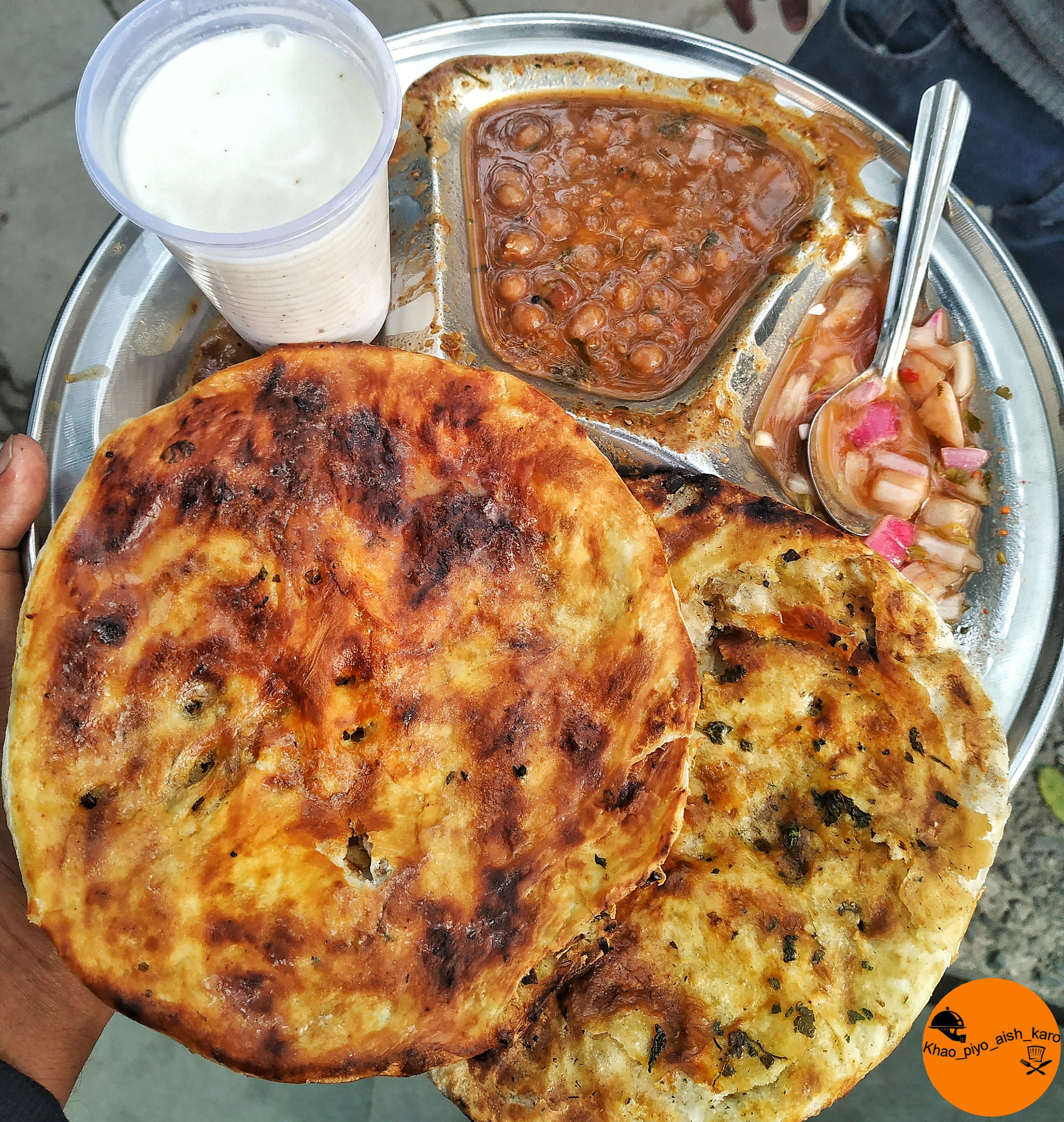 Another street food which we Dilliwalas swear by is stuffed kulchas. Kulcha Junction near Bangla Sahib Gurudwara is a small eatery, that serves delicious kulchas! Their Masala Kulcha and Mix Veg Kulcha is something which you should try whenever you land in here. The kulchas are served with chole, chaas, and onion chutney, For all the Amritsar feels, go and check out this place.

Where: Kulcha Junction- Shop No.6, Hanuman Road Connaught Place, Near Bangla Sahib Gurudwara, Hanuman Road Area, Connaught Place, New Delhi

5. Moong Dal Pizza @ ITO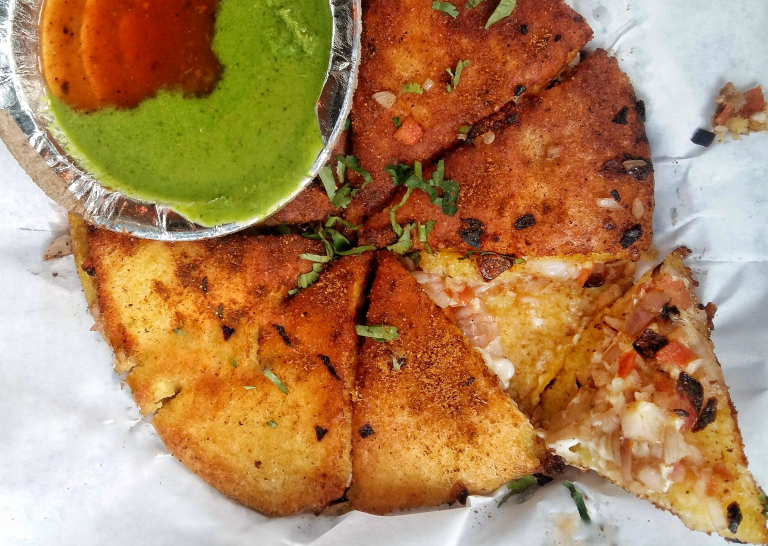 Are you hungry post-work and working near the ITO side? Then you can't miss out on this exotic and healthy dish called Moong Dal Pizza. The moong dal chilla is made and then is stuffed with onions, tomatoes, green chillies, and a cheese slice. This scrummy is served with mint and tamarind chutney to make this dish yummier. We are surely now your post-work scenes are sorted!

Where: Moong Dal Pizza- Vishnu Digambar marg New Delhi, ITO, Delhi

6. Rajma Chawal @ Connaught Place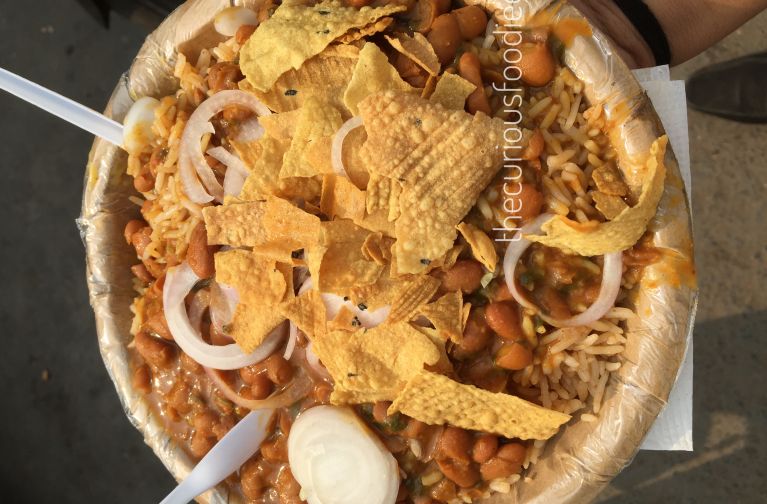 One can never say NO to Rajma Chawla, right? Being a Delhite we are you must have heard about the iconic Jain Chawal Wale in CP. It serves the best rajma chawal in the city! One serving of rice, it is presented with rajma, onion ringlets and a piece of crispy papad. The rice is so fluffy and soft and the curry of rajma is so thick that you just miss out on this dish! Care to tag your BAE?

Where: Jain Chawal Wale- Block P, Connaught Place, New Delhi

7. Chole Bhature @ Old Delhi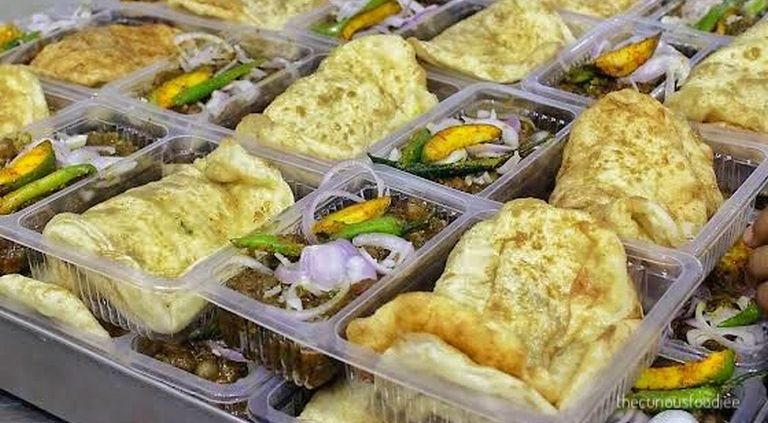 If Chole Bhature gets you drooling every single time, then it's time to explore other hidden places to taste this gem. Sitram Diwan Chand has been synonymous with the best chole bhature for decades. Their bhaturas are stuffed with paneer making it soft and the spicy chole complement them. Trust us, it's this best one so you should definitely go and try it!

Where: Sita Ram Diwan Chand- 2243, Rajguru Marg, Chuna Mandi, Paharganj, New Delhi

8. Rabri Falooda @ Chandni Chowk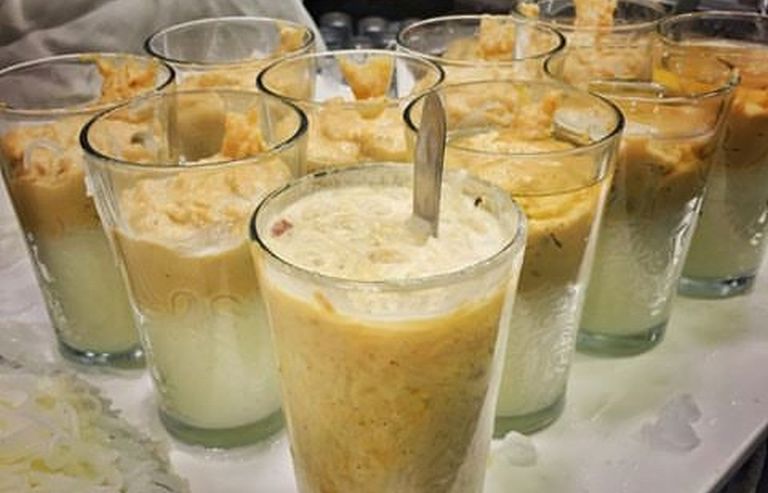 A meal is never over until you had your dessert! Rabri Falooda from famous Giani Di Hatti in Chandni Chowk is one of our favourite Indian mithai. Their beautiful plate has a pre-freeze rabri which is topped with cold vermicelli with sweet sugary syrup and a layer of Rooh Afza. Every bite of this feels like a trip to wonderland!

Where: Church Mission Rd, Bagh Deewar, Katra Ghel, Khari Baoli, Chandni Chowk, New Delhi
9. Breakfast Tray @ Old Delhi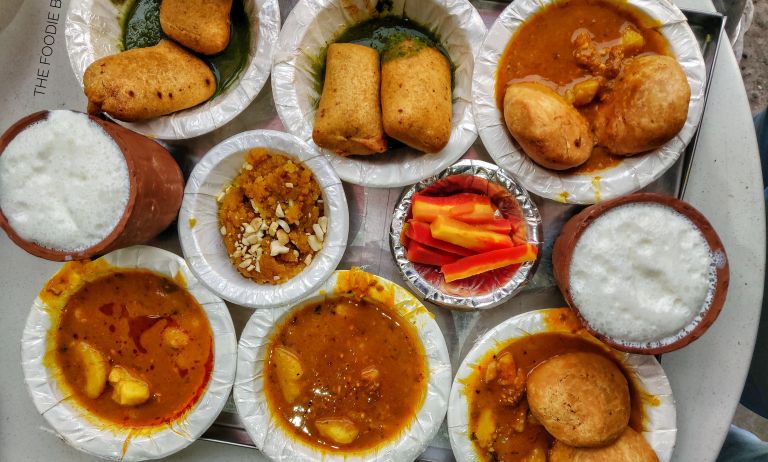 Shyam Sweets has been its crown jewel since 1910 offering age-old delicacies in Old Delhi. Their breakfast tray is something that you just can't miss. The tray serves Bedmi poori, sabzi and achaar; sooji ka halwa; paneer pakora with chutney; kachori with aloo and laasi. This is what we call a perfect and filling breakfast.

Where: Shyam Sweets- H.NO, 112, Chawri Bazar Rd, Near Chowk, Raghu Ganj, Manohar Market, Hauz Qazi, Barshahbulla, New Delhi

10. Noodle And Malai Paneer Samosa @ East Delhi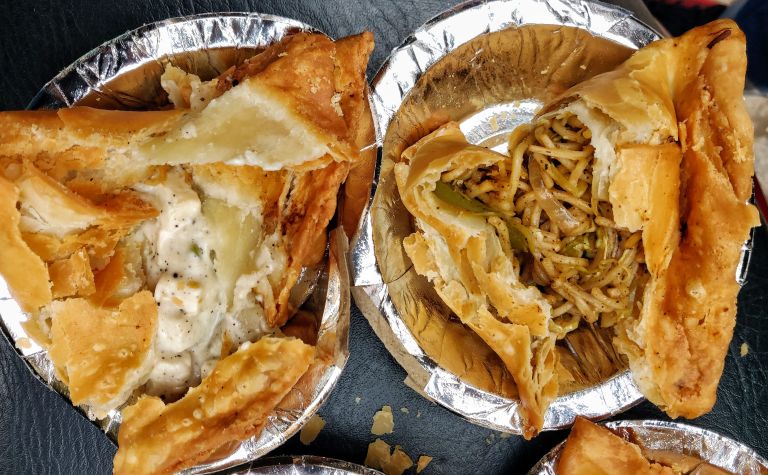 Samosa Hub in East Delhi is famous for its samosas! All the samosa lovers, their Malai Paneer Samosa is so creamy that we are sure you won't just stop at one. The crispy covering and saucy paneer, cooked with spices make it a delightful treat! Now, ain't this tempting?

Where: Samosa Hub- F-4/10, Mandir Marg, Block F, Krishna Nagar, Delhi

11. Dahi Ke Kebab And Kurkure Momos @ East Delhi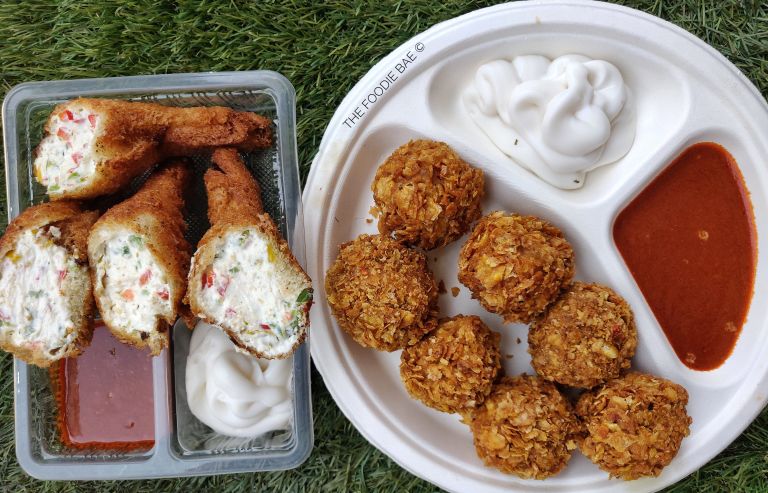 Spice Grill Flame tucked in Laxmi Nagar serves yummy kurkure momos and dahi ke kebab. The kebab is deep-fried to golden perfection, cut from the middle and served with a green and tangy chutney, tomato ketchup, and onions. While kurkure momos are crunchy and come in vegetarian, paneer and even chicken fillings. These momos are served with 2 different types of chutneys.

Where: Spice Grill Flame- Shop No. 73 opposite metro pillar no. 50, Vikas Marg, Vijay Block, Laxmi Nagar, Delhi