Tired of visiting the same old tourist attraction locations and staying at the usual hotels? Well, Amsterdam has something new and unique to offer to its tourists. Set in the trendy NDSM (a former shipping wharf) area in North-West Amsterdam is The Crane Hotel Faralda which is a high-end, quirky hotel in a converted crane which is approximately 164 feet high. This place where industrial aesthetics meet eclectic luxury boasts of three luxury suites and a rooftop jacuzzi and is the world's tallest crane hotel. So, here's all you need to know about this unusual hotel!
All About The Crane Hotel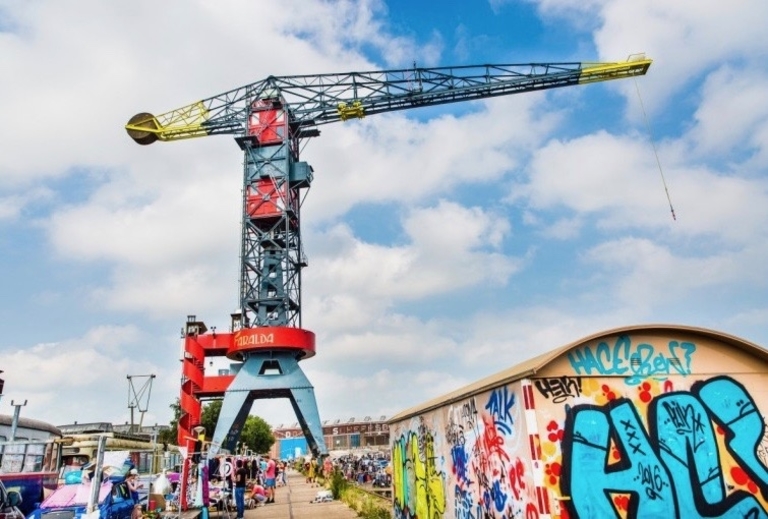 After a major restoration from 2011-2016, the monumental 50-metre (164 feet) high crane is now a brand-new luxury hot spot in Amsterdam with only 3 suites and a TV Broadcasting studio. The Crane Hotel Faralda is a monumental landmark and the icon in the middle of the industrial NDSM heritage. With a different and marvellous view every day, the crane has a wind vane mode and moves slowly in the wind!
What does it have to offer
The rooms are built into the crane, ranging from 114 feet from the ground to 164 feet if you book the highest suite (which comes with its own open-air hot tub!).
There are three five-star suites namely Free Spirit, Secret, and Mystique. The crane is also located on a dock, meaning you've got great views no matter which room you choose. Free Spirit is the lowest hanging suite at 114 feet above the ground, with a focus on high-design furniture and a free-standing tub with a killer view.
The secret is the next-highest suite at 130 feet in the air and was previously a machinery room. This suite is a stunning split-level with a copper bathtub from Marrakech. The third — and tallest — suite is Mystique, floating 147 feet in the air. This suite is decorated with old parts from a sunken ocean cruiser and, as you might have guessed, also has a bathtub!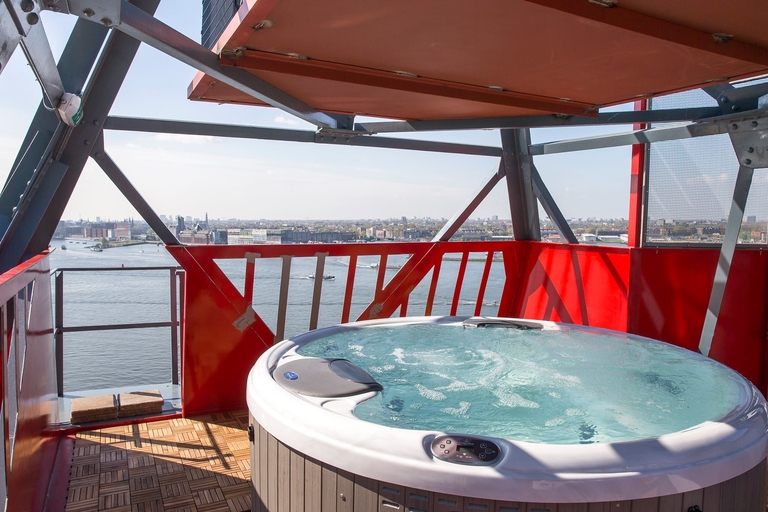 Who would you want to visit this with? Let us know in the comments below!
Featured Image Source: stuff.co.nz