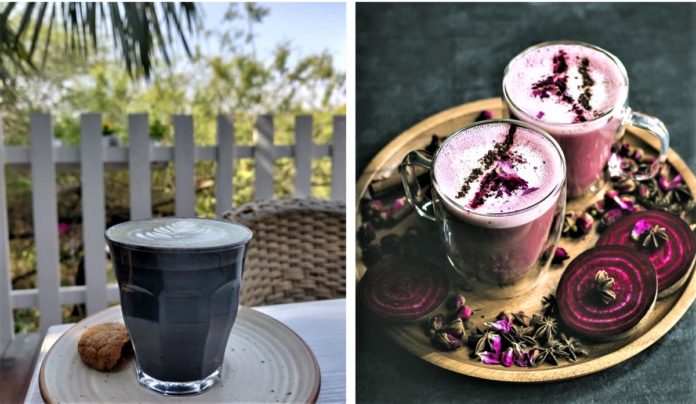 Let's admit it, for a lot of us, coffee is not just a beverage, it's a way of life! Our mornings start with them, and evenings are definitely incomplete without them. But now that winters are finally here, don't we love them all the more? But coffees are also like personality traits- no two people like the same kind. And just in case you are looking for some new flavours to surprise your tastebuds, you should check out these unique coffee flavours in the city!
1. The (Emo) Cha at The Grammar Room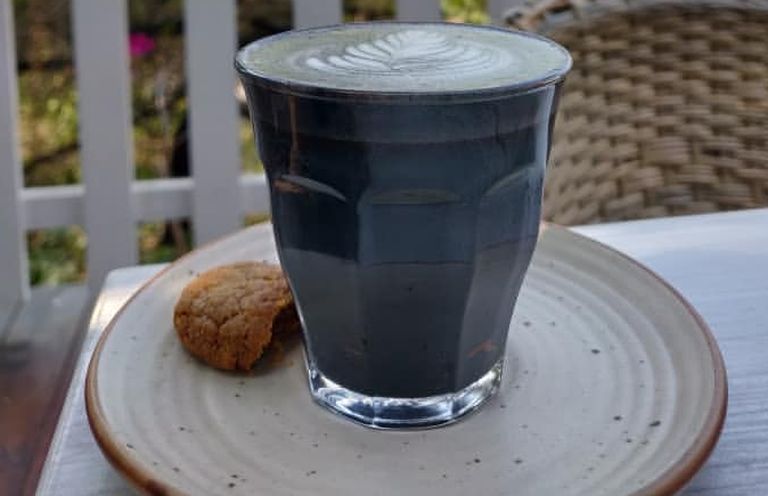 Tucked in Mehrauli, The Grammar Room is a stunning and peaceful place to eat at. The surrounding of Olive gardens creates a perfect ambience. When you're here, try their The (Emo) Cha which is activated charcoal and cinnamon flavoured coffee. Exotic, right? For all your dark days, this is the best coffee for you! Sounds completely divine to us, what about you? 

Where: 6-8 Kalka Das Marg, Mehrauli, New Delhi

2. Sea Salt Mocha at Blue Tokai Coffee Roasters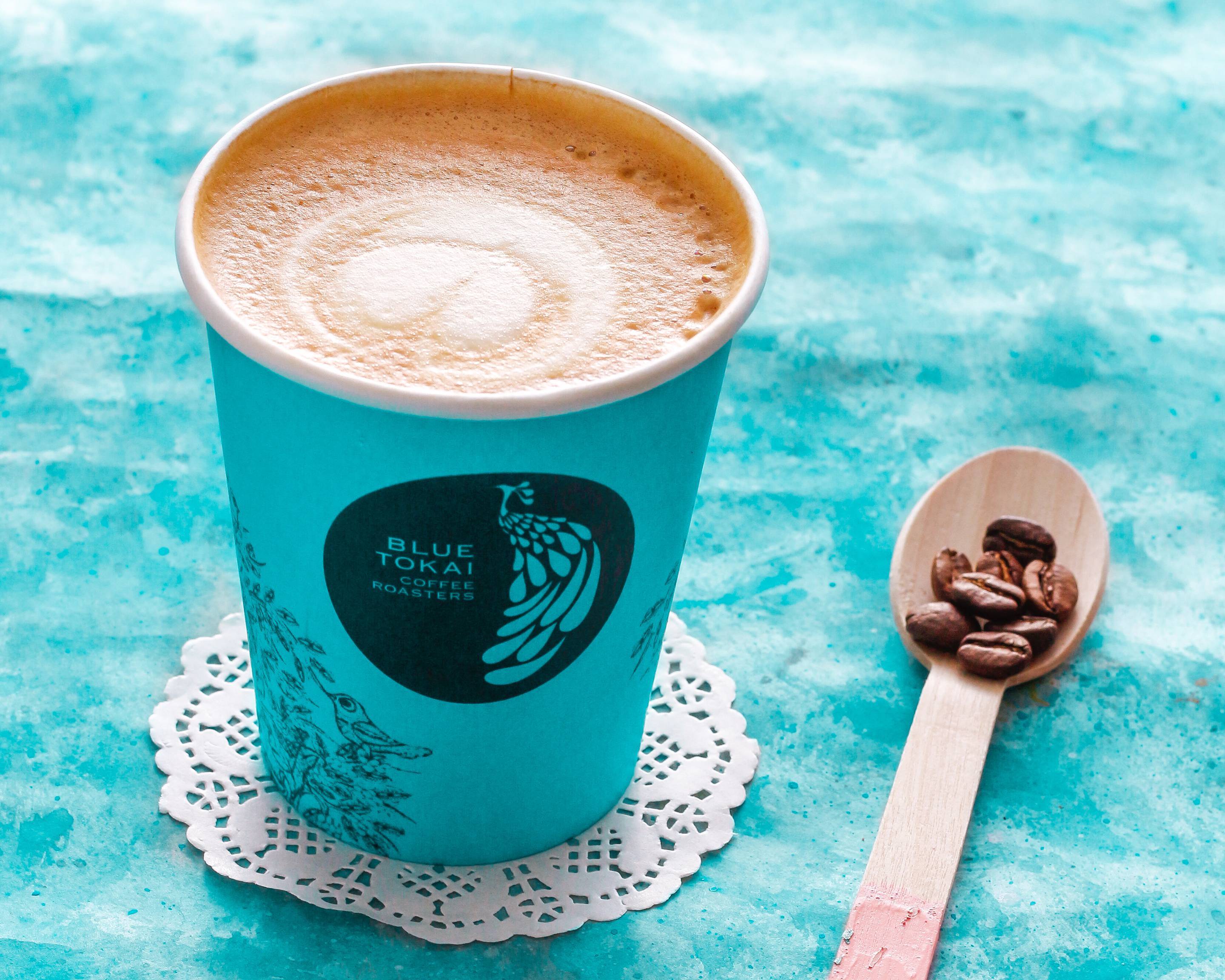 Their Sea Salt Mocha is something that you have to give a shot to if you're looking at a mix that'll get you up on a lazy day. Two espresso shots topped with steamed milk and organic chocolate – sounds pretty awesome, doesn't it? So, head here and grab a scrumptious pancake while sipping on some rich coffee! 

Where: Khasra 258, Lane 3, Westend Marg, Saidulajab, Saket; A-15A, Front, Hauz Khas & Other Outlets
3. Pumpkin Spice Latte at Coffee Bond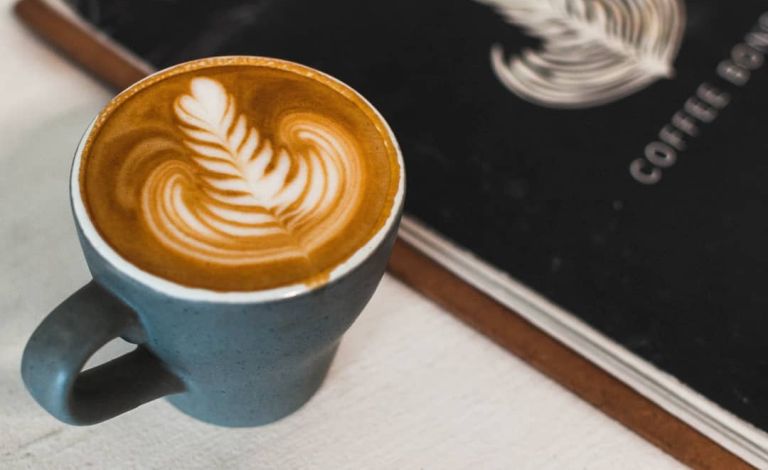 If you are a true-blue coffee addict, then Coffee Bond is a #mustvisit for you. They have an impressive list of coffees, but we're totally in love with their Pumpkin Spice Latte. This drink is made with a mix of traditional fall spice flavours, steamed milk, espresso, topped with whipped cream, pumpkin pie spice with a small amount of pumpkin puree. Trust us, it's as unique as it can get!
Where: M 29, M Block Market, Greater Kailash 1 (GK 1), New Delhi

4. Turkish Coffee at Kunafa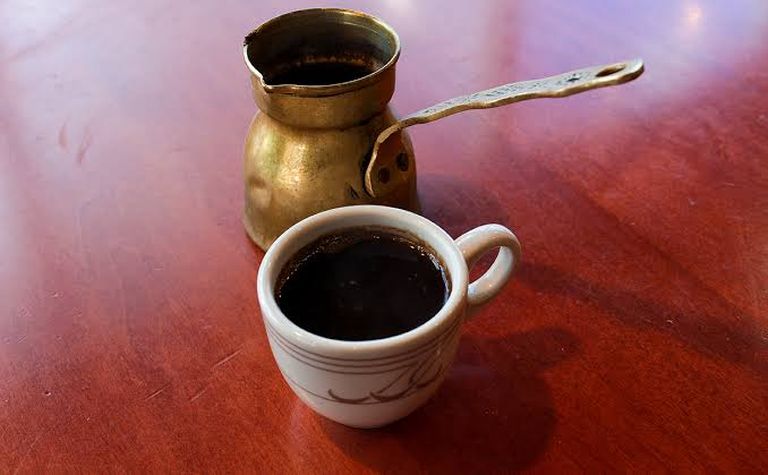 Kunafa is a quaint little cafe cum bakery, with a cosy ambience where you can have all the Middle Eastern delights. But what caught our attention is their Turkish Coffee. Kunafa's Turkish coffee is as authentic as it gets. It's also a very sophisticated blend liked usually by all the experimental coffee lovers. They have the basic elachi flavoured Turkish coffee which you should definitely try once you are here. 

Where: 70, Mehar Chand Market, Lodhi Colony, New Delhi

5. Pink Latte at Zorambo Born In India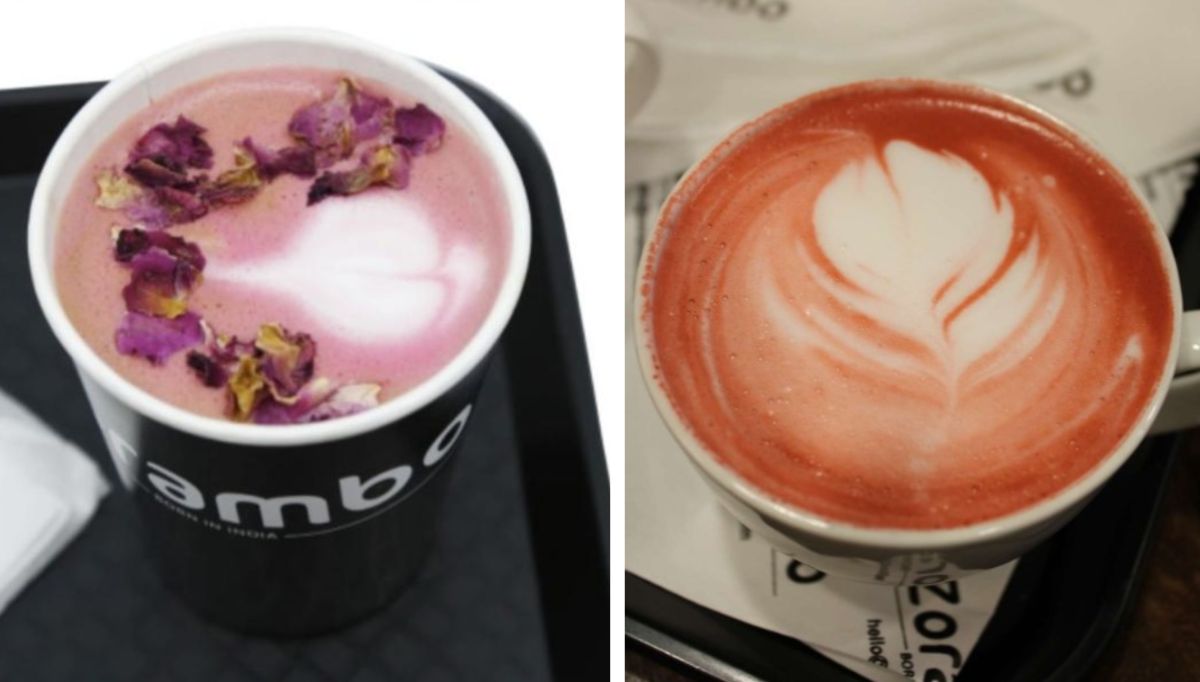 This cute little cafe cum co-working space is the one place that you gotta visit if you love the cafe feels! Apart from their sumptuous hot coffee variants, we just adore their Pink Latte and Red Velvet which is loaded with pure, strong espresso coffee shots, topped with frothy cream and added colours! You know you want to try this one, don't you?
Where: Ground Floor 12 & 29, Central Plaza, Golf Course Road, DLF Phase 5, Sector 53, Gurgaon

6. Beetroot Rose Latte at OLLY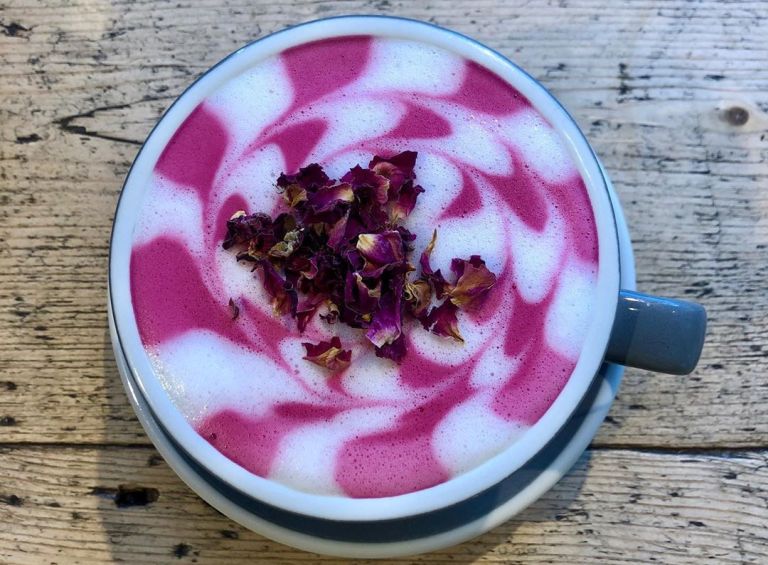 Tucked in Gurgaon, this cafe has a completely different feel to it. They have an impressive menu and equally impressive coffee flavours. Apart from their Charcoal and Matcha Latte, their warm cup of Beetroot Latte is our absolute favourite. It's made with beetroot, rose oolong and milk foam infused with orange and cinnamon gives you the best flavour of coffee beans. If you're someone who likes to experiment with their coffee then you should try this!
Where: Shop 101, 1st Floor, Cyber Hub, DLF Cyber City, Gurgaon
7. Bollywood Blend at Cafe Tesu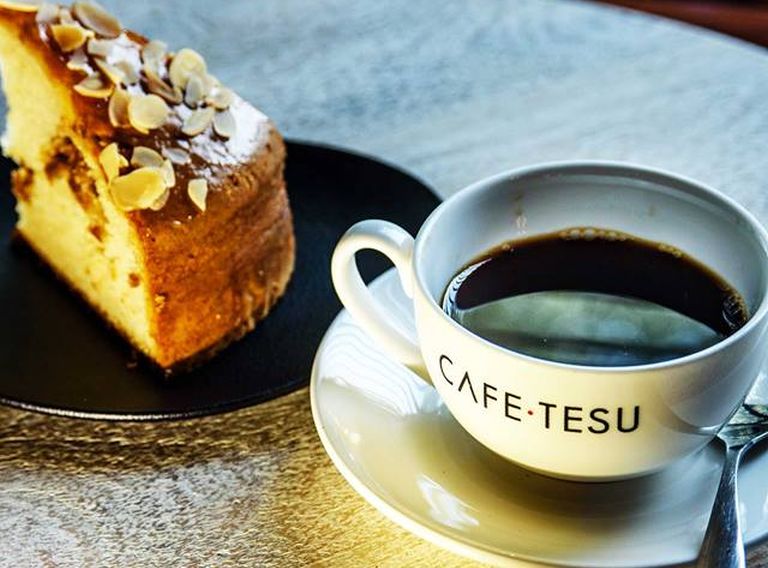 The name sounds fancy, right? Cafe Tesu has exotic Devi Specialty Coffees like Mysore nuggets Arabic AAA, Madagaskar Vanilla and more. But their Bollywood Blend coffee is something which you just can't miss. Served in a bright cup with flavours of fruit, spice, and chocolate, their coffee has a fresh and lively taste. Might we add, it's a totally 'date place'. So you know whom to head here with!

Where: Essex Farms, 4, Sri Aurobindo Marg, Vijay Mandal Enclave, Adchini, New Delhi
8. Mochaccino at The Brew Room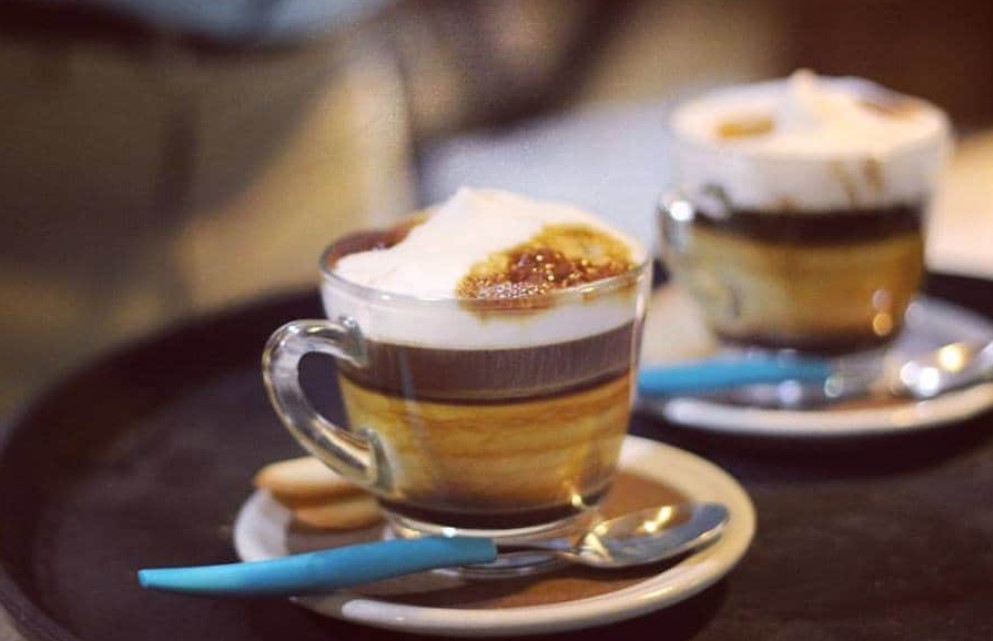 If you have a taste for mild coffees then you should visit The Brew Room. Their coffee menu will leave you in a dilemma about which one to order! Really! But you should try their special Mochaccino coffee which is a multi-layered coffee, chocolate, and milk brew! Make sure you go there on an empty stomach because they have an awesome food menu too.
Where: C16, 1st Floor, Opposite IIT Gate, SDA, New Delhi
9. Kenya Hakuna Matata Koffee at Cha Bar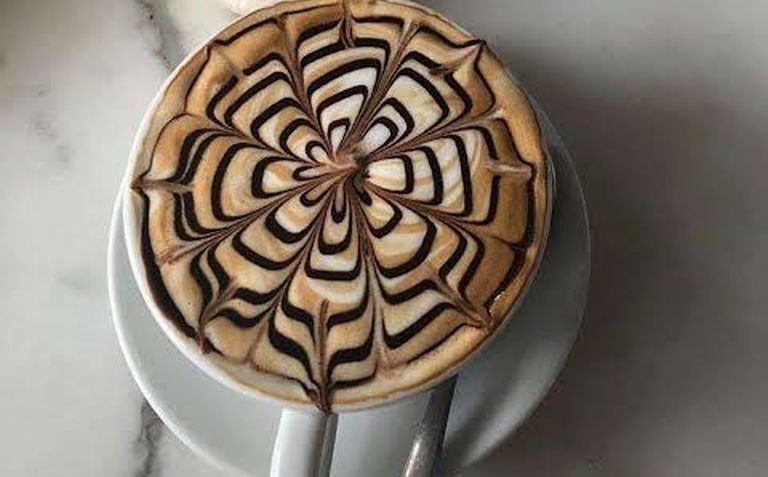 Do you love experimenting with your coffee? Then you should try their Kenya Hakuna Matata Koffee which is a famous blend from Kenya. It's an intense flavour coffee which has Arabic coffee beans in it. It's something that you should sip right away!
Where: N-81, Oxford Bookstore, Connaught Place; A10, Veer Savarkar Marg, Block A, Lajpat Nagar 2 & More
(Featured Image Source: picdeer)