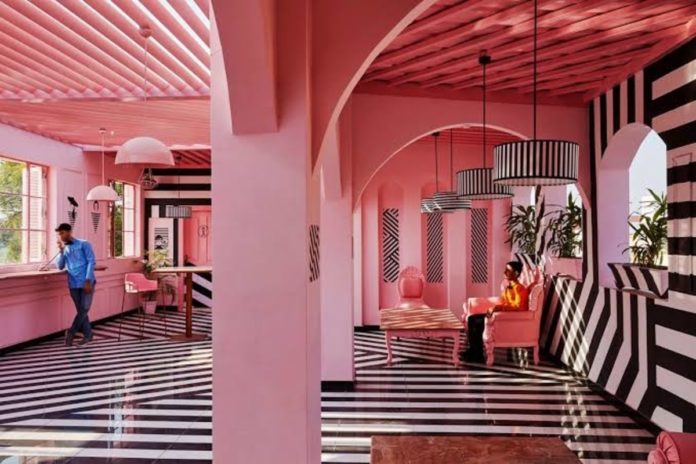 There are regular cafes and then there are the most beautiful, Instagrammable cafes and The Pink Zebra by the Feast India Company is the latter. Located in the Swaroop neighbourhood of Kanpur, this cafe is nothing like anything you've ever seen before. Especially If you're a movie buff who is into Wes Anderson movies and also an ardent foodie! The Pink Zebra Cafe is not just a place where you can feast your tastebuds but there's also something for your Instagram aesthetic. So, here is all you need to know about this fascinating cafe in Kanpur.
The Interiors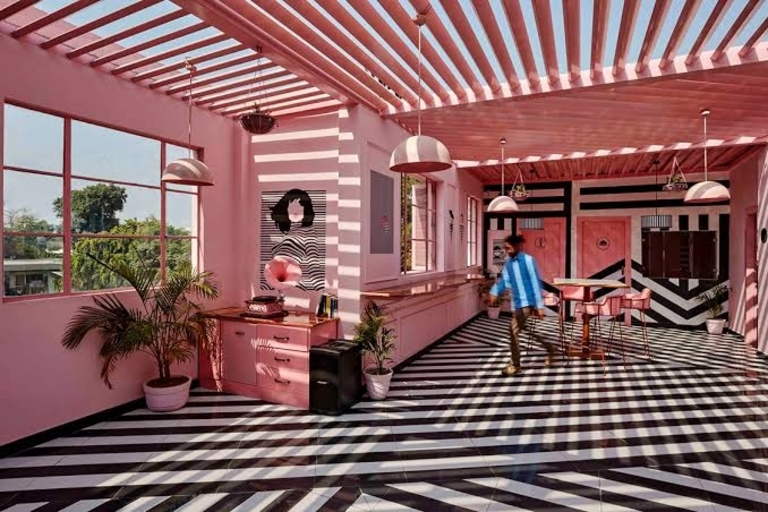 The Pink Zebra Cafe boasts of a vivid melange of bubblegum pink and the architecture, and design prominent in western Europe. Spread over two floors, it channels Wes Anderson's realism aesthetics of bold colour palettes and symmetry.
The 4,000 sq. ft. space is built in one of the oldest buildings of Kanpur and it features a restro-bar, accentuated with bold black lines, retro-hippie vibes and a partially sunlit terrace giving off a zebraish ambience! There's also a retro concierge desk, flattered by a gold-gilded bar that, if you're a true blue Wes Anderson fan, will remind you of the Grand Budapest Hotel!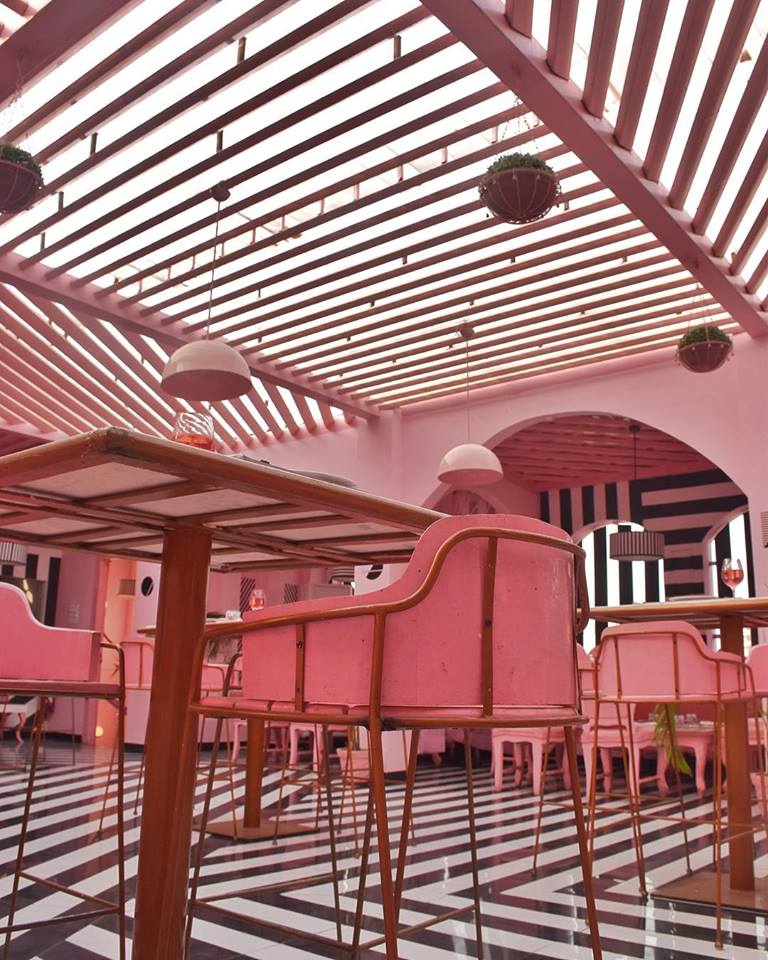 Fun Fact: This place is dipped in pink because pink was the colour of public buildings in the city of Cawnpore (Yes, that's what it was called) during the British Raj Period!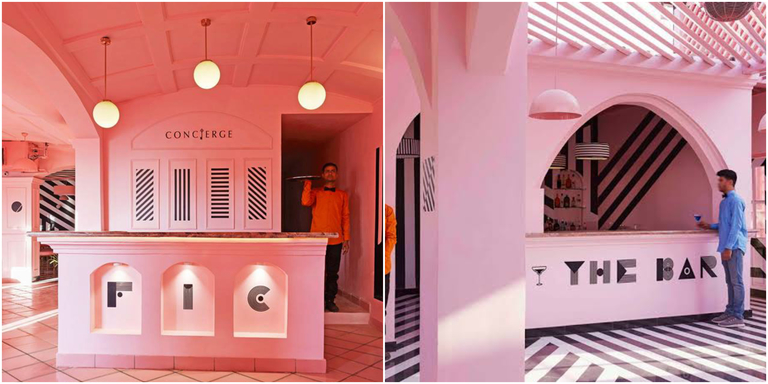 The Cuisine
Image Source: Facebook/Feast India Company

Image Source: Facebook/Feast India Company
The food is described as "progressive Indian cuisine" and the menu includes dishes such as biryani, panko zucchini bites, chicken tikka, baked broccoli, soup and spinach fritters. In keeping with the vibrant décor, the restaurant also runs a special tropical Tuesday every week, highlighting colourful cocktails and speciality dishes for which you'll have to visit the cafe!
If you're not already planning a trip to Kanpur, god knows what you're even doing!
Where: 7 195A 1st floor, Khalasi Line, Swaroop Nagar, Kanpur, Uttar Pradesh 208001
Contact: 06390 171 717
Featured Image Source: Renesa Architecture Design Studio