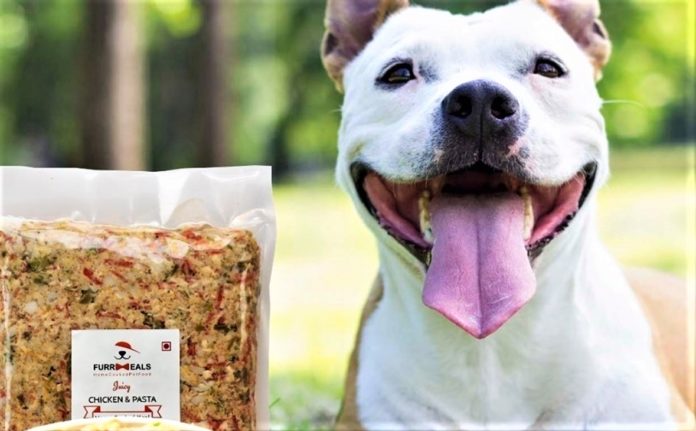 Your pooch can love you like no other, we all know this well! But do we also take care of our furry babies as well as they take care of us? Well, some of us do while many pet owners struggle with their work and other responsibilities and just can't take time out to cook a meal for them. And so we are happy to introduce you to FurrMeals in West Delhi which offers home-cooked food for your doggo at your doorstep!
All About FurrMeals

Tucked in West Delhi, FurrMeals specializes in cooking and delivering fresh and healthy home-cooked meals for furry babies. There are no preservatives, artificial additives added, by-products which makes it a quality meal for them. After all, your pooch also deserves the best in return for their unconditional love!

It all started when they started giving home-cooked meals to their own fur babies – 5 years old beagle Buddy and 3-year-old beagle Hazel. Ultimately, after all the research they safely replaced the packaged food and started making cooked meals.
FurrMeals is a wholesome and healthy alternative made with the best human-grade ingredients that keep your pet tongue and tummy happy. The food is made each day by hand and in very small batches keeping in mind all the important aspects. Like you cook a meal for yourself at home, it's the same way they do!

What All Meal Options To Select

You can feed your pooch friends from meals like Herbed Chicken & Rice, Juicy Chicken & Pasta and Fresh Cottage Cheese & Peas and Chunky Lamb & Brown Rice. Each meal is measured in a way that suits best according to your dog's needs. For packing standardized food-grade is used for vacuum sealing and freezing these meals which helps keep them fresh.

What can be better than this? Healthy and filling food for our furries! Call them up RN and start with their monthly subscription!
Where: Dhudial Appartments, 49, Madhuban Chowk, Pitam Pura, New Delhi
Check Out Their Website Here
(Featured Image Source: Pets World)