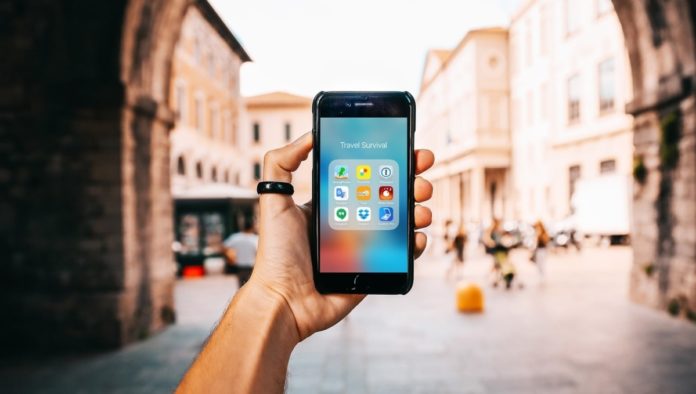 Travelling although fun can also be pretty stressful especially since you have so many things to take care of. From the bookings and the itinerary to finding your way around the place and conversing with the locals, it can be quite overwhelming. Which is why travel apps come in handy especially for those who love to travel.
From the time you start thinking about your next destination to the time you enter back home, having the right travel apps on your phone can make the whole experience more smooth and much easier. So if there's travel on your cards any time in the near future, here are some apps you absolutely need to have on your phone!
1. Tripit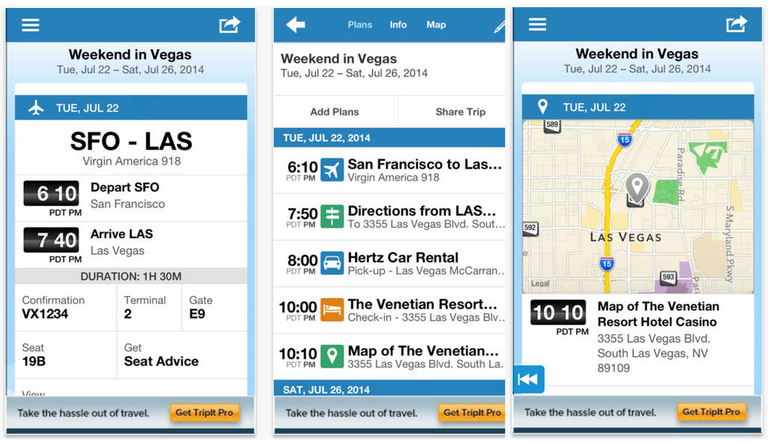 This app is super useful for those who tend to get their documents and all mixed up. Tripit declutters your itineraries and the important documents and keeps them all organized in one place! With Tripit you can view your travel confirmations, flight itineraries, tickets, hotel and Airbnb booking info, rental car reservations, ferry tickets and driving directions without ever leaving the app! Trust us guys, it can't get any easier than that.
2. Hopper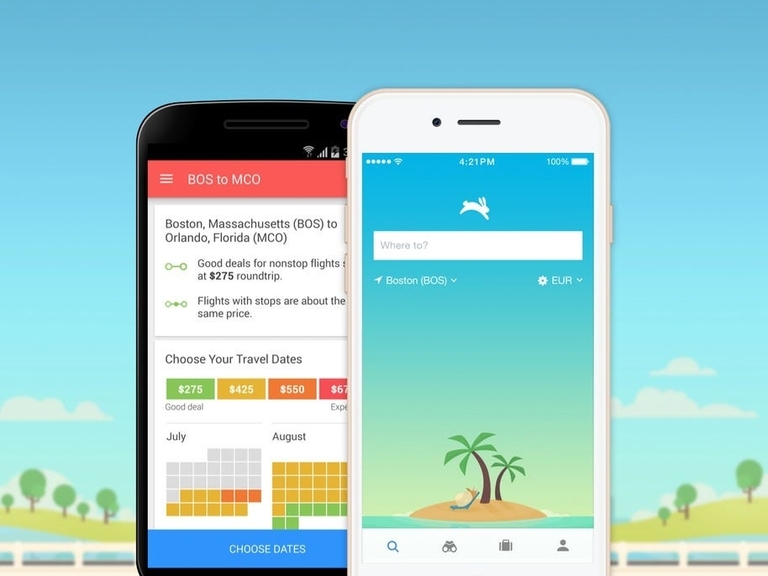 The first thought that comes to your mind when you think about your taking a trip is how to find cheap flight tickets and that's when Hopper comes into the picture. The app helps you save some bucks by finding you the cheapest flight tickets. In fact, you can use the Watch This Trip feature to set alarms to alert you in case of any price changes on a flight ticket that you may have your eyes on!
3. Road Trippers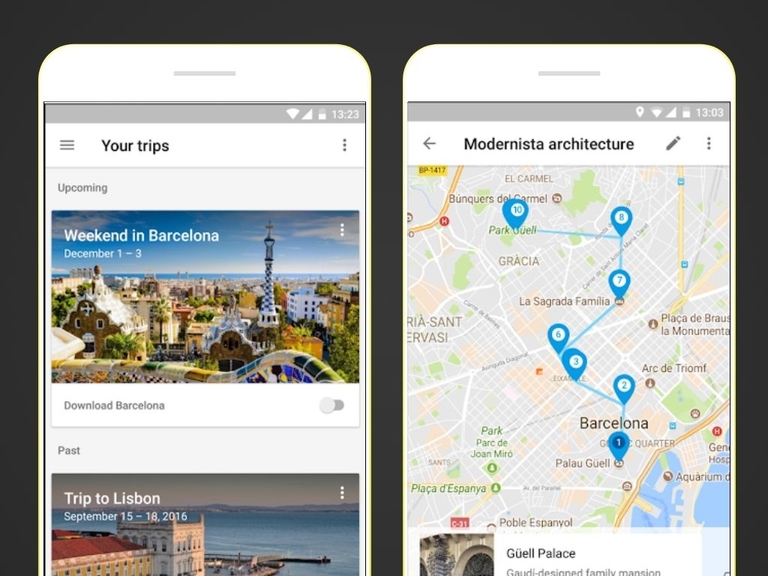 Perfect for organizing that road trip you've been wanting to take since an eternity, this app not only plans out your driving route but also lets you book hotels and activities along the way. The app is especially useful for finding interesting and offbeat roadside attractions as well as cool restaurants and not to be missed landmarks on the way that you can bookmark.
4. Packpoint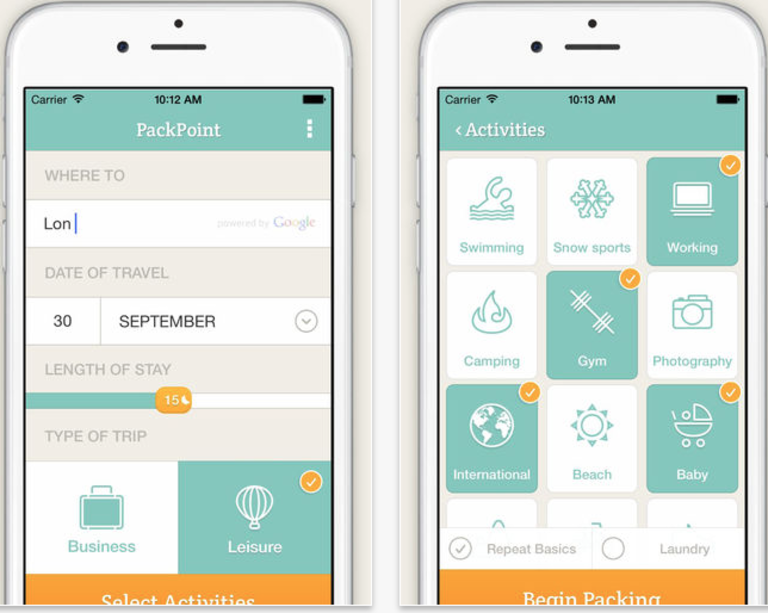 IF you're someone who loves travelling but hates packing for a trip, this app is your saviour! It shows you what to bring based on the length of your trip, the weather at the destination and any activities you're planning along the way. Packpoint also lets you know if you'll have access to laundry facilities at your destination and allows you to account for washing your clothes and wearing them multiple times.
5. Priority Pass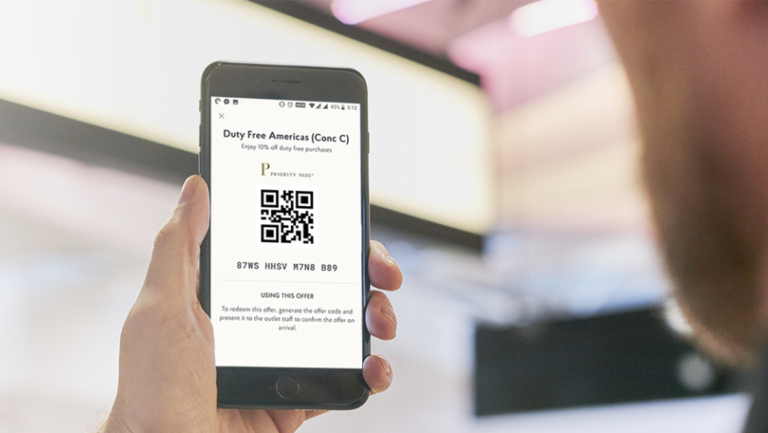 Priority Pass offers access to more than 1,300 lounges worldwide and provides meal vouchers at select airport restaurants across the world. All you have to do is just download the app, enter the airport name or airport code that you're in and it will pull up the lounges or restaurants that you have access to, including pictures for the ambience and food, amenities and specific location information.
6. Timeshifter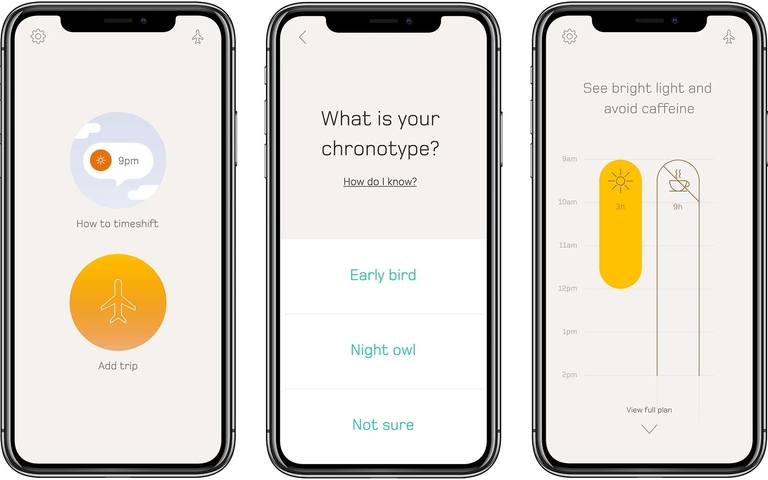 This is probably the coolest app ever, especially for those who find jet lag the biggest drawback of travelling. Timeshifter actually starts helping you to avoid jet lag long before your flight takes off, and offers inflight and post-flight suggestions as well.
It relies on neuroscience research about sleep and circadian rhythms to provide personalized recommendations for you taking into consideration your age, gender and normal sleep patterns as well as specifics about your trip and travel plans. It tells you when you should avoid or seek light, take a nap or try to stay awake. It even tells you if you should consider supplementing with melatonin or caffeine!
7. XE Currency Converter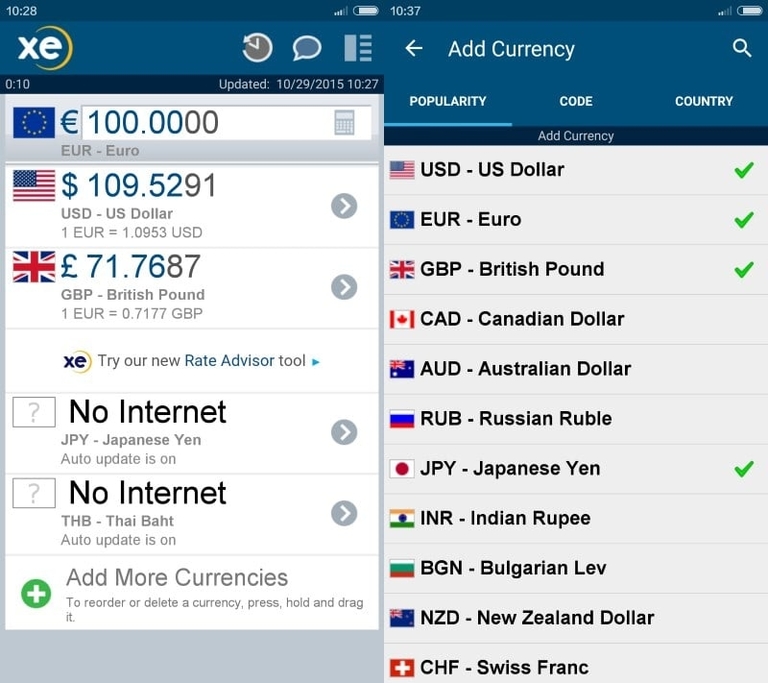 Probably one of the most useful apps, especially for those who love to shop on their travels. The XE Currency Converter app quickly provides live, up-to-the-minute currency rates, then allows you to store and view them even when you're offline. So, you'll never need to wonder again if you're really getting a good deal in another country and also you can say goodbye to pulling out the calculator every time you pay for something!
8. Triposo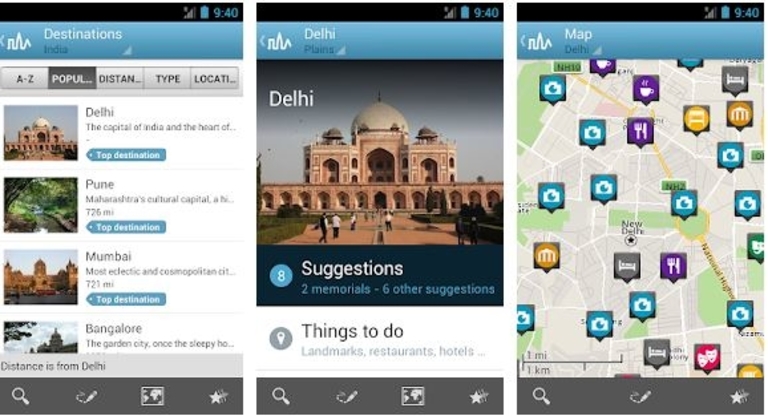 Ditch Google for trying to look up information about a city and just download Triposo to your phone! This app allows you to download city guides and maps for your destination that also works offline. With Triposo you'll never miss a monument or attraction. You can also read about the background of the city you're visiting, the current weather, safety tips and more. It also offers options for booking hotels, restaurants, tours, activities and experiences in over 50,000 destinations.
9. iTranslate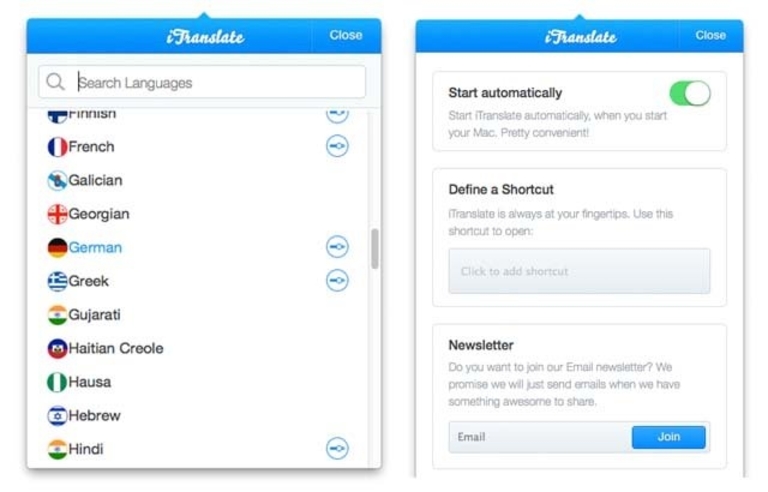 Language can be the biggest barrier when you travel to foreign countries in remote areas or where people don't usually know or speak English which is why iTranslate is a super important app. And of course, it's impossible to learn a new language just because you're travelling to a particular place. Besides, this app can also help you score some brownie points with the locals since it can translate between 100 different languages!
Featured Image Source: Fstoppers