While some of us enjoy the quiet solitude of running or working out at the gym but for most of us, it can be absolutely unbearable without the sound of music blasting in our ears. Especially with all the festivities around us, you know you could use a good workout!
Which is why a good pair of earphones are essential to get us through a sweaty and productive workout sesh. So, keeping that in mind, we've put together a list of some of the best earphones that you can get your hands on if you too need some heart-pumping music to fuel your intense workouts!
1. Sennheiser CX Sport wireless earphones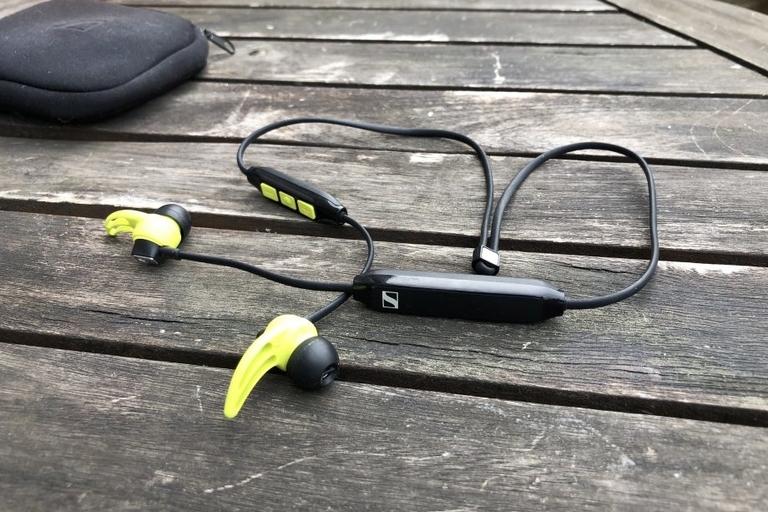 If the most important aspect for you is the audio-quality then Sennheiser CX Sport Wireless earphones are easily your best choice! With a lively, bass-heavy presentation, and a comfortable fit, the Sennheiser CX Sport wireless earphones can really bolster your running performance through sound quality alone. With a battery life of six hours, they are perfect for a rewarding workout session!
Get them here.
2. 66 Audio BTS Pro Wireless Headphones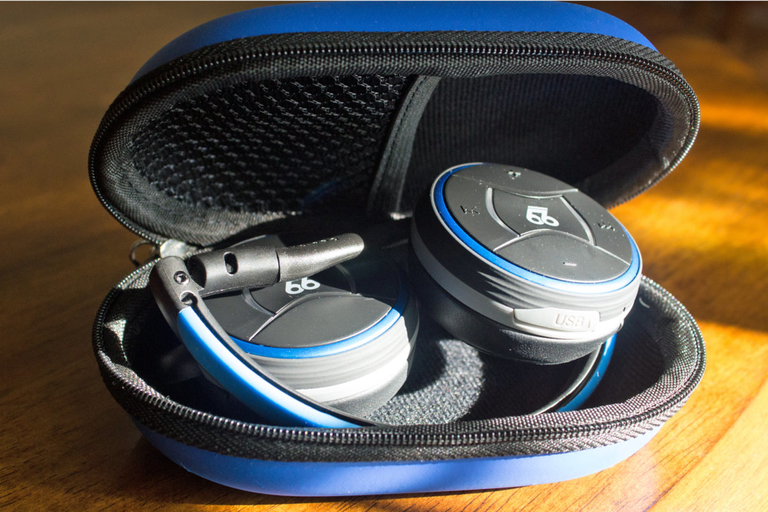 For those who prefer a set of on-ear headphones, the 66 Audio BTS Pro Wireless Headphones are a great option for you for an exhilarating workout! They boast a ludicrous 40+ hours of continuous playback from a single charge and a stunning wireless range of 100-feet, so you don't have to carry your phone around in your hands at the gym! With phenomenal sound quality and a noise-cancelling microphone, these headphones should definitely be on every gym freak's radar!
Get them here.
3. Noise Shots X Buds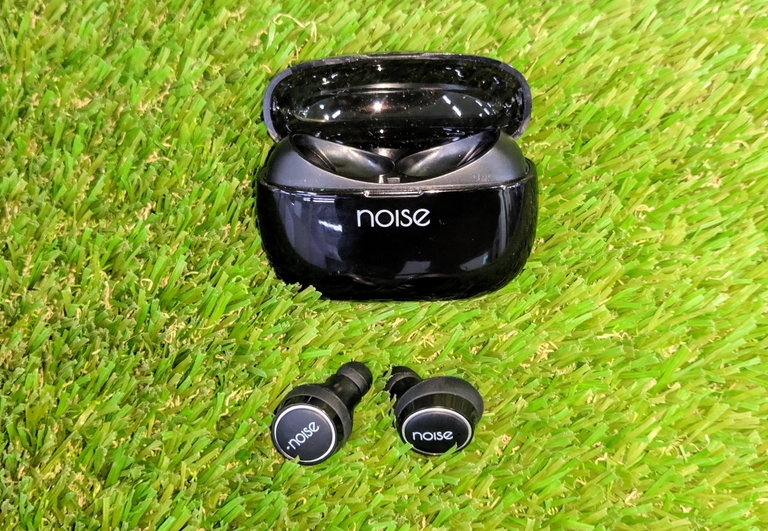 The Noise Sots X Buds earphones come with full touch controls and another 3 full recharges from the included charging case. So the X-Buds can go for over 16 hours without being plugged in! They also have built-in touch controls to play or pause music, control volume, skip tracks and answer or rejects calls without having to take your phone out of your pocket. The best part, they are water-resistant making them perfect for a good sweaty workout!
Get them here.
4. Aftershokz Trekz Titanium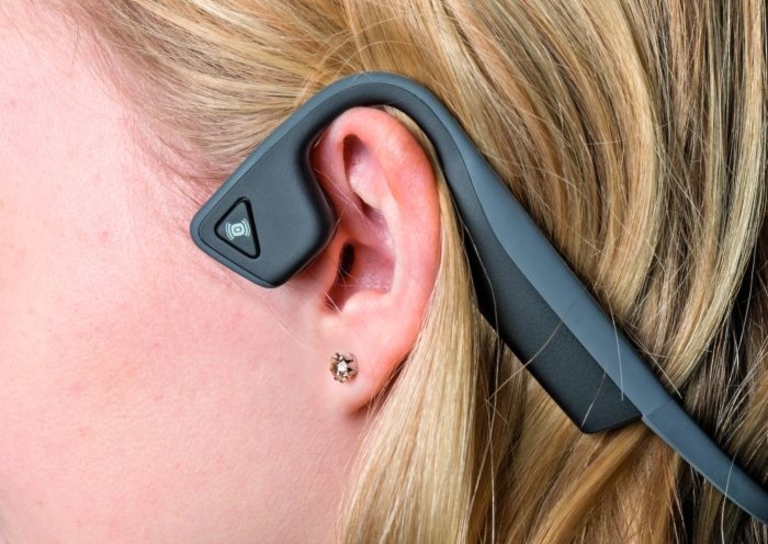 Designed especially for athletes, these earphones are sweatproof, secure and deliver music through your cheekbones, ensuring ears remain completely open to hear ambient sounds! The Titanium wraparound headband is lightweight and flexible for durability and portability and the OpenFit design ensures maximum situational awareness and comfort during long-term wear! With a wide dynamic range and rich bass, these are a great option for you to get your hands on for a feel-good workout!
Get them here.
5. Bose SoundSport Wireless Headphones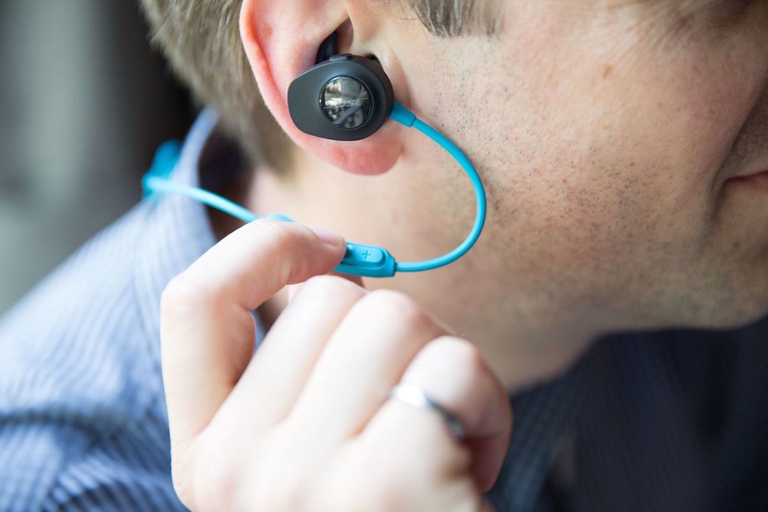 With the unmistakable signature audio quality of the US audio heavyweight, the lightweight Bose Sound Sport Wireless Headphones feature a comfortable and secure fit, thanks to the StayHear+ tips! You can also download the Bose Connect app which lets you play the music on more than one pair of earbuds which is ideal if you want to share your playlist with your gym buddy!
Get them here.
6. Jabra Elite Sport True Wireless Earbuds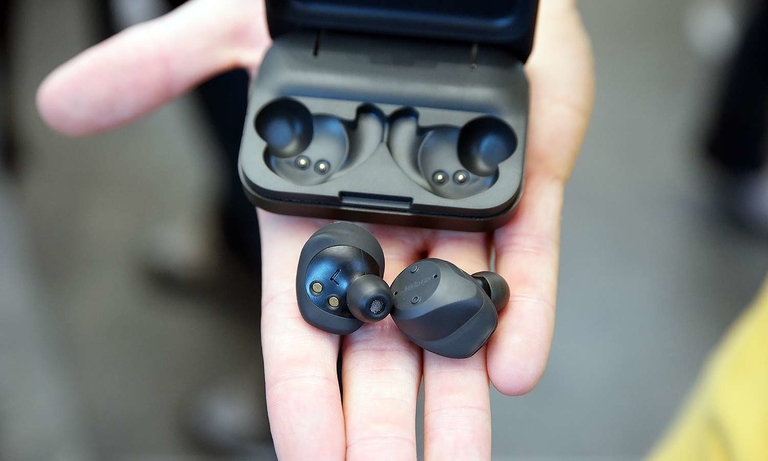 The top-end Jabra Elite Sport is perfect for someone who's looking for a great wireless pair. Beyond the cordless design, the headline feature is the Hear Through tech that allows you to control the way the buds let in or filter out ambient noise – with just a quick button press.
The on-the-go charging case provides 13.5 hours of battery life in total which is similar to Apple's AirPods. You can also download the companion app to make sure of the built-in heart rate monitor to enhance your workouts, along with the internal accelerometer to monitor your reps of squats, lunges and the like! Truly the best ones for fitness junkies!
Get them here.
7. JBL Endurance RUN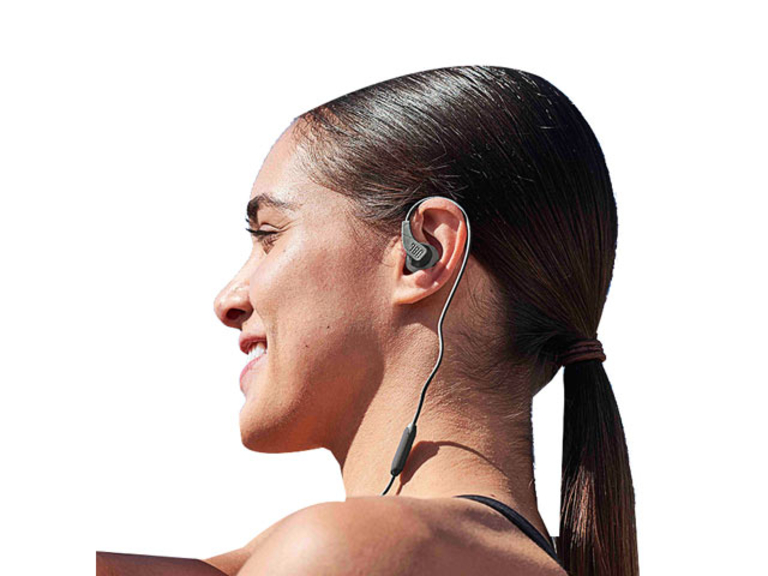 As the name suggests, these earphones are perfect for anyone who likes a good run with some heart-pounding music! Their flexible two-way design allows you to wear the headphones either in-ear or behind-the-ear and thanks to the TwistLock and FlexSoft technologies, they are lightweight and built to ensure secure fit and stability no matter the workout.
Being sweatproof, they are perfect to get you through those high intensity outdoor or indoor workout sessions in any weather conditions! With the JBL Endurance RUN, there is absolutely nothing standing between you and a good workout!
Get them here.
8. Monster iSport Victory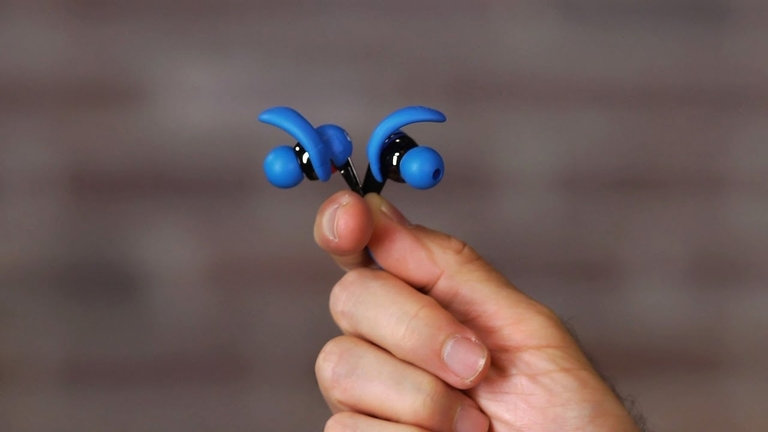 Isn't it super annoying when you're running and your earphones come loose or, worse still, fall out? With the iSport Victory, you don't have to worry about that anymore! These headphones stay securely snug in your ear throughout your workout, thanks to the rubber wings and a surprisingly wide variety of ear tip options. They're not only sweat-resistant but at only 15g, they're also the most lightweight earphones you can opt for! And, with 10-hours of Bluetooth battery life, they could easily get you through your workday and your post-work run!
Get them here.
Featured Image Source: Pythagorean Health