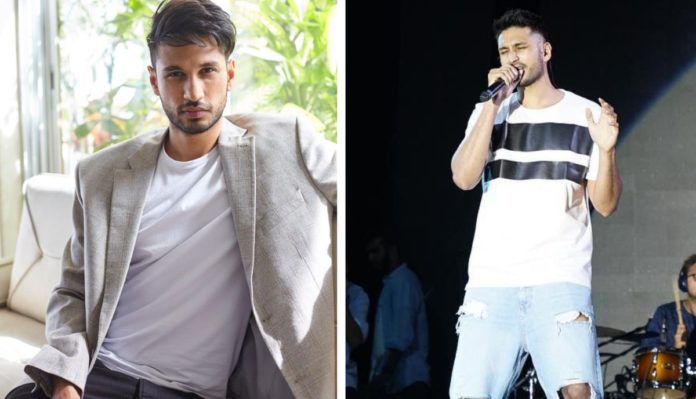 Do you remember the 2015 song 'Baaki Baatein Peene Baad'? Yes, the party song which became insanely popular was sung by Singer-composer-songwriter-actor Arjun Kanungo. Talk about being multi-talented! He has given us massive hit songs like 'Aaya Na Tu' with Momina Mustehsan, 'Khoon Choos Le' from Go Goa Gone, 'Fursat' and many more. And if you follow his music you'd also know how his latest track 'Hona Chaida' has already become a blockbuster! In an exclusive interaction, the talented singer talked to us about his latest song, fitness mantra, Diwali plans and much more!


Image Source: Facebook/arjunkanungo


Image Source: Facebook/arjunkanungo
Hi Arjun! Firstly tell us a bit about your new song 'Hona Chaida'?
Hona Chaida is an ode to dreams and aspirations. It's about what I want to do in my life and my career, I'm hoping that it reflects in the song. The song was born from a trip to Paris with my friend and lyricist of the song Mayur Puri. We went to Paris with the intent to write new music. Along with Leny Magoukis, a producer from Belgium and Nisha Asnani, a songwriter from LA, we came up with this song one afternoon. Things just kind of fit into place and we were done with the track in a few hours!
Amazing! Can you tell us a bit about how & when did you get into music and about your first big break?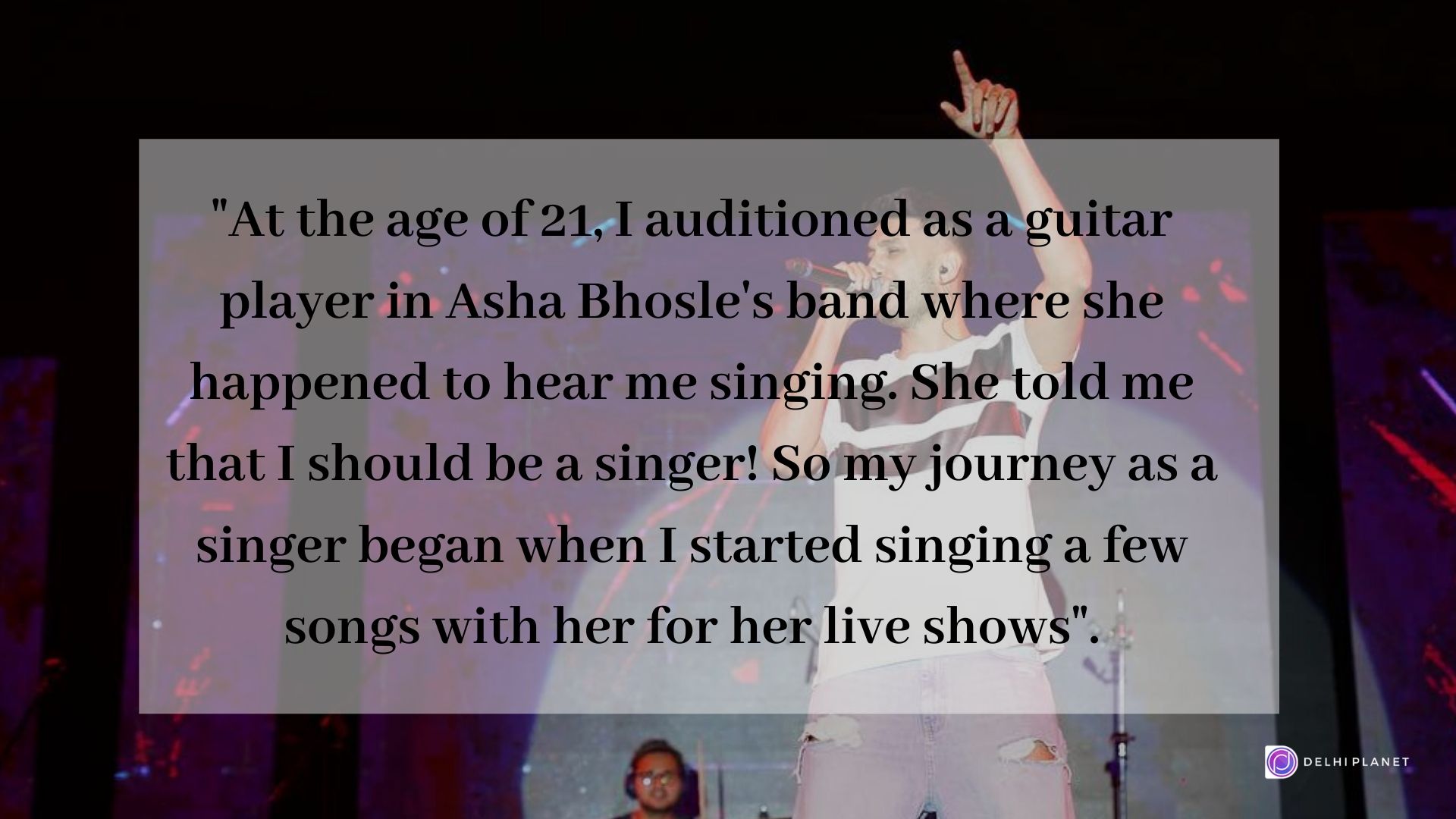 I started music at the age of 18 by building recording studios and teaching myself how to play the guitar. At the age of 21, I auditioned as a guitar player in Asha Bhosle's band where she happened to hear me singing and then she told me that I should be a singer! So my journey as a singer began when I started singing a few songs with her for her live shows.
Image Source: Facebook/arjunkanungo


Image Source: Facebook/arjunkanungo
Initially, I started doing playback singing, which I didn't like in the beginning. So, I took a break from music in 2013 to study acting at Lee Strasberg institute of theatre and film in New York City. I came back to India and started making YouTube videos. I got signed to a music label and started making singles! The first one of which was 'Baaki Baatein Peene Baad' which I consider being my big break as people still recognize me with this song!
What new Bollywood singing and acting projects do you have in the pipeline?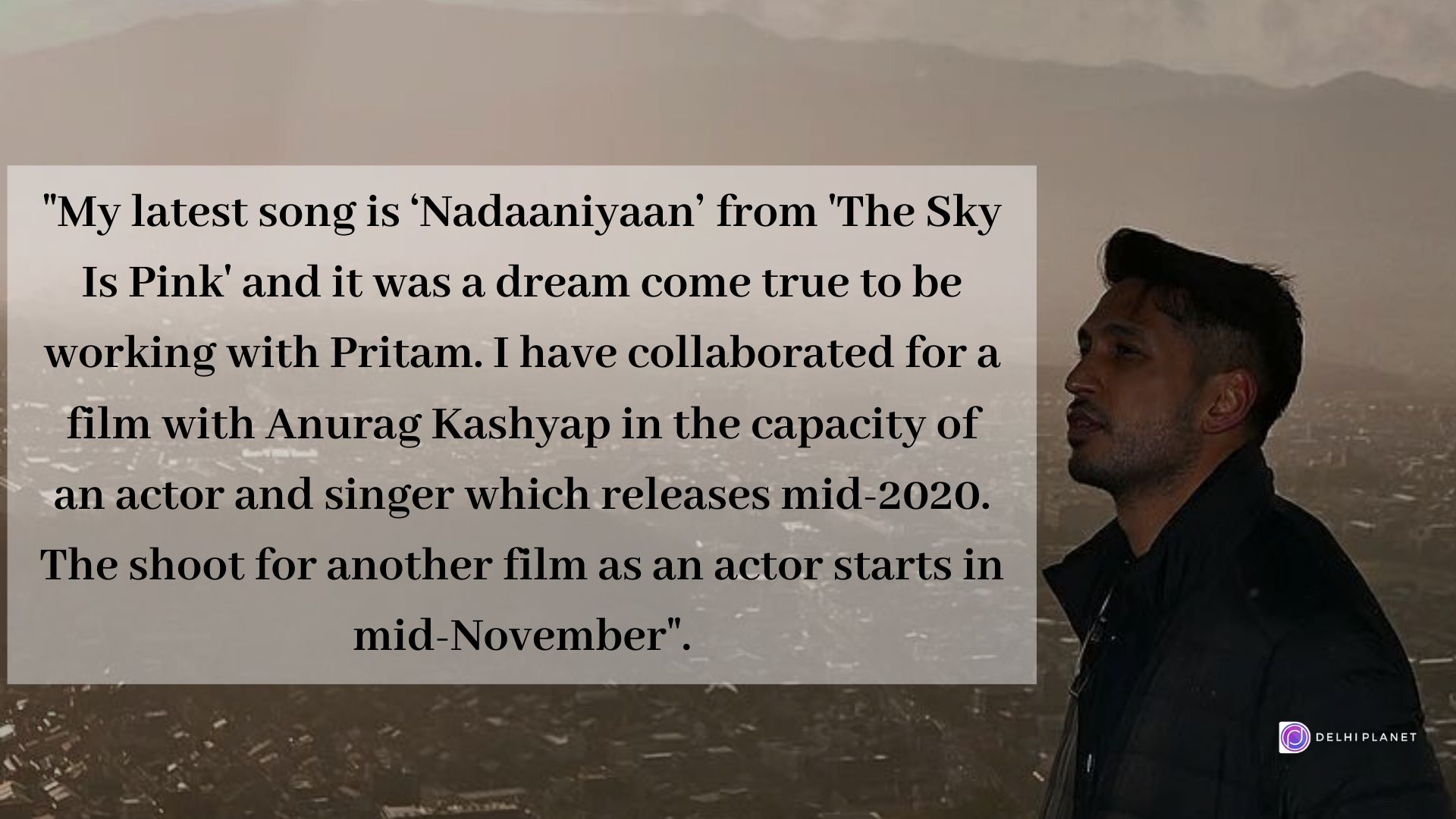 I've been singing a lot in Bollywood lately! My latest song is 'Nadaaniyaan' from The Sky Is Pink and it was a dream come true to be working with Pritam. Earlier this year, I also did a track 'House Party' from 'Ek Ladki Ko Dekha Toh Aisa Laga'. I collaborated for a film with Anurag Kashyap in the capacity of an actor and singer which releases mid-2020. The shoot for another film as an actor starts in mid-November.
We can see how fit you are! Tell us your secret!
Never overeat, workout often, sleep a minimum of 8 hours and drink as much water as you can as often as you can.
Ah! Sounds legit! And what would you wear for your go-to everyday casual look?
A nice pair of track pants with a long t-shirt and thin sole shoes. It always works!
What's your favourite place in Delhi?
I haven't really partied much in Delhi. But I used to love Haus Khas village when I was in college and a little after.

Image Source: Facebook/arjunkanungo


Image Source: Facebook/arjunkanungo
How will you be celebrating Diwali this year?
Will be celebrating with my family at home.
You are quite hit among the ladies, any dating advice for men out there?
Remove from your mind that dating is complicated. Be respectful always and genuinely try to get to know her. And yes, don't try to get too close for comfort on the first date!
(Featured Image Source: Facebook/arjunkanungo)