Did you know breast cancer is the most common cancer among Indian women and accounts for 27% of all cancers in women? In fact, breast cancer cases are on the rise among Indian women primarily because of low awareness and late detection. However, 82-year-old breast cancer survivor, Suman Jayawant Khare, not only detected her breast cancer through self-examination but was also quick enough to get it addressed.

Since October is celebrated as breast cancer awareness month globally, we got in touch with Suman to know about how she beat breast cancer. Originally hailing from Bhopal and currently living with her daughter Dr Maneesha Phadke in Dubai, Suman who remained calm in the face of adversity is an inspiration for all those suffering from cancer or other life-threatening diseases. Read on to know how she beat breast cancer with her positive attitude.
How did she find out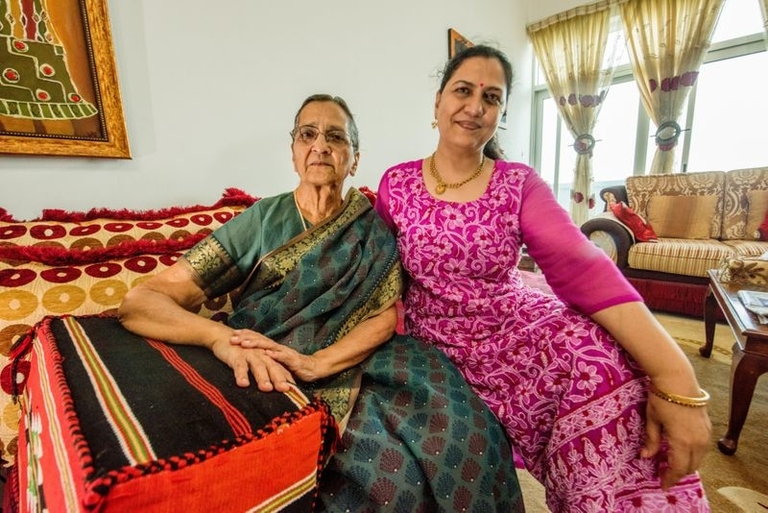 Rehashing the experience, Suman's daughter, Dr Maneesha Phadke said, "Around 4 years back when she was in Bhopal, she felt that there was a pea-sized lump in her right breast. My sister immediately took her to the hospital in Bhopal where she had to go through a fine needle aspiration biopsy which revealed worrying results. So we flew her down to Delhi and took her to Medanta hospital in Gurgaon. There, at the oncology wing, she underwent a mammogram and other hormonal tests which confirmed our worst fears. She was diagnosed with Stage II breast cancer." Without further ado, Khare went through a lumpectomy to remove cancer.
Khare made severe lifestyle changes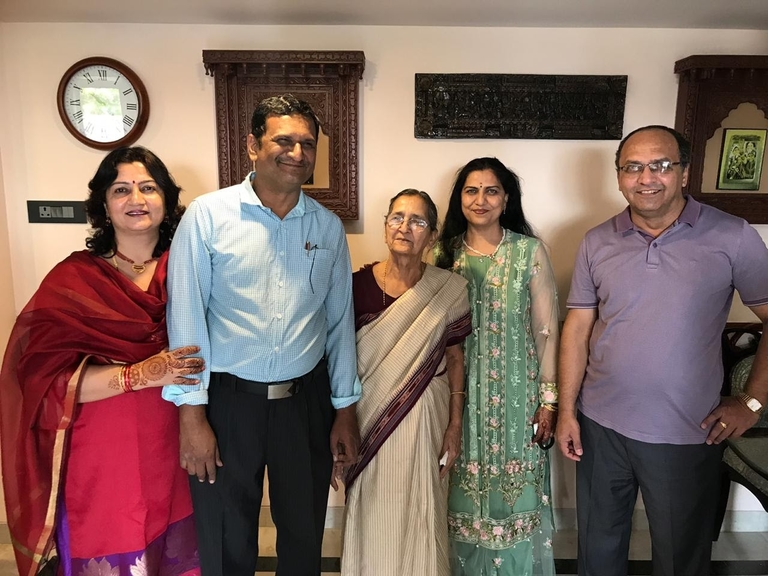 After removing cancer, Khare was subjected to radiotherapy and was asked to make some basic changes to her lifestyle. She told us, "The doctor told me to lead a normal life with a few precautions and dietary and lifestyle changes. I included more of yoghurt, cottage cheese and milk in my diet and became very regular with yoga and pranayama and began taking walks as soon as I gained energy. I also cut out oily and spicy food and took my medicines regularly."
Her advice is to stay positive, happy and healthy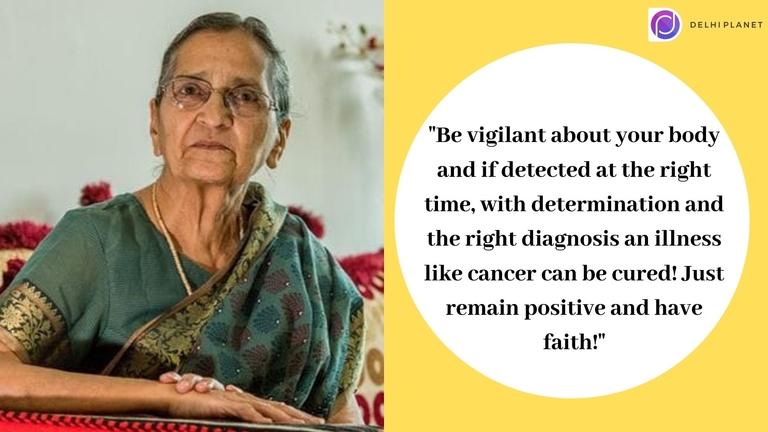 "In spite of being 78 years of age (at the time that the cancer was detected) my mother was very health conscious so things were a little easier. Besides that, she's also very brave and she had full faith in the doctors and the treatment. In fact, she was like a ray of sunshine for the other patients in the hospital as well!" her daughter added.
Her perseverance to recover amazed the doctors and now with hospital visits taped down to once a year, Khare is on oral chemotherapy medicines for a year and continues her health routine.
Khare's message to other women battling cancer or any other major life-threatening illness is simple, "Be vigilant about your body and if detected at the right time, with determination and the right diagnosis an illness like cancer can be cured! Just remain positive and have faith!"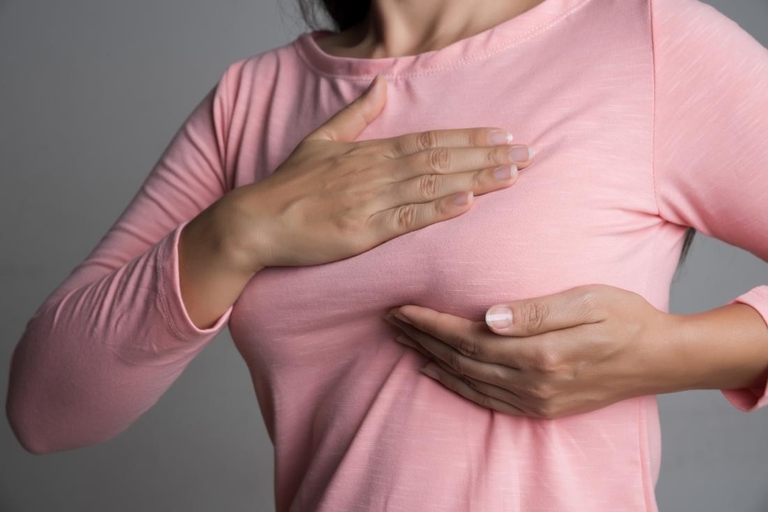 2,000 new women are detected with cancer every day and 1,200 are detected at their later stages. Late detection reduces survival by 3 to 17 times. So this breast cancer awareness month lets take the pledge to be observant about breast cancer detection. If you feel even the slightest change in your breasts, such as discharge or a lump, do consult your doctor.