Diwali means a lot of things- partying, pooja, cards, good food and some alcohol too! But it also means cleaning your house spotless and making it shine bright! Right? In fact, if you've been wanting to rearrange your furniture or add some new decor items, this is the right time to do so. So, we got in touch with popular interior designer Shruti Sodhi, who shared some amazing tips and ways to revamp our homes for the festive season. Shruti is a Delhi-based interior designer who has an 8-year-old interior design firm that designs luxury homes, hotels, restaurants and more. So, read on to know some amazing tips which can come handy this Diwali!
Image Source: Liv Space


Image Source: Liv Space
Hi Shruti. So, with Diwali coming up, what are some innovative ways in which people can decorate or re-do their homes and make them festival-ready?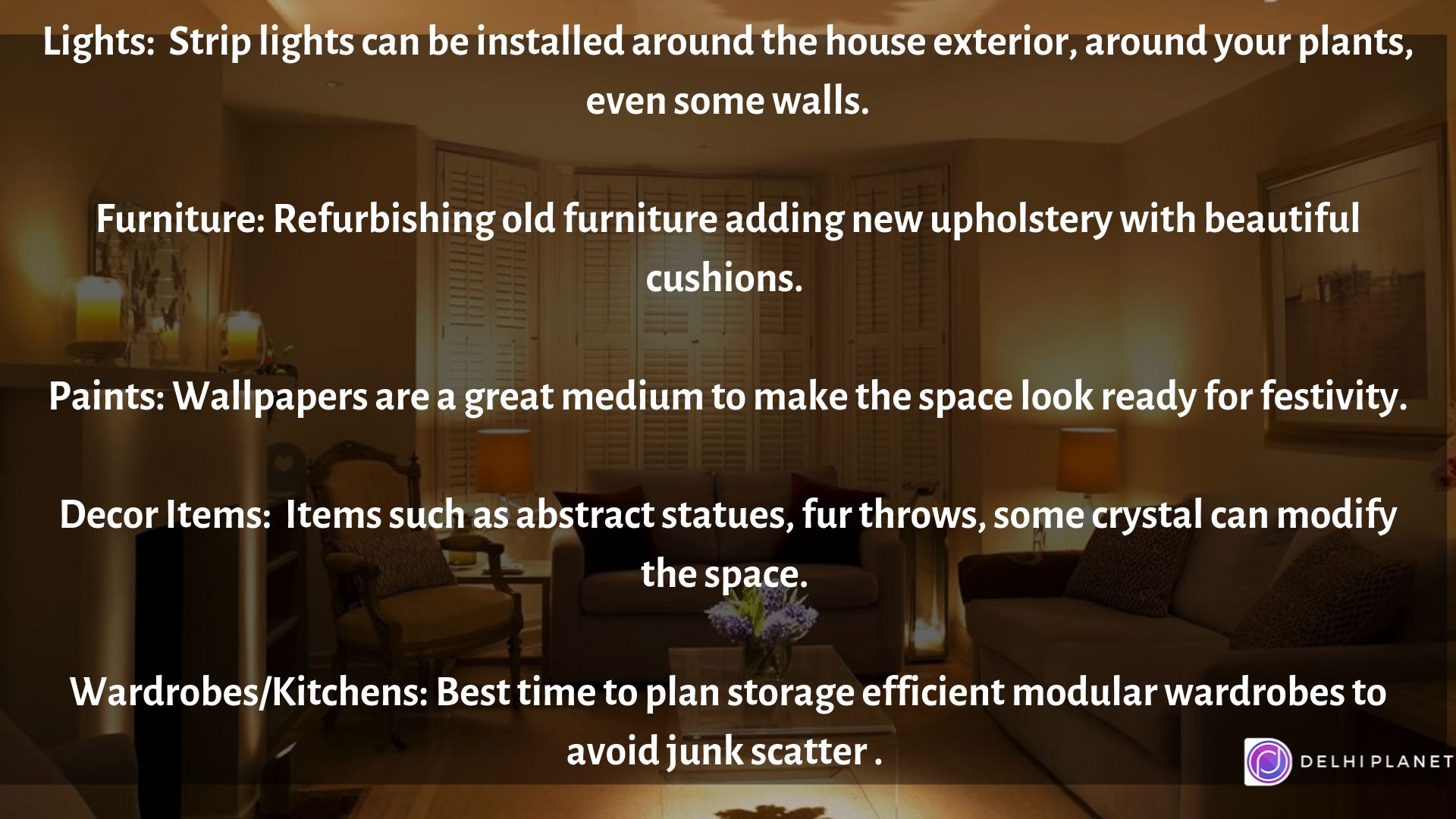 Well, festivity is a time where we always plan new things in our lives and nothing could be better than to start from own abode. So here are some of the top ways in which you can brighten up your space:
Lights: To brighten up any space with lights and good mood lighting is the best way to bring life to a space specially during festive times. Strip lights can be installed around the house exterior, around your plants, even some walls. One could add some fancy lighting too such as a chandelier or some beautiful table, floor lamps.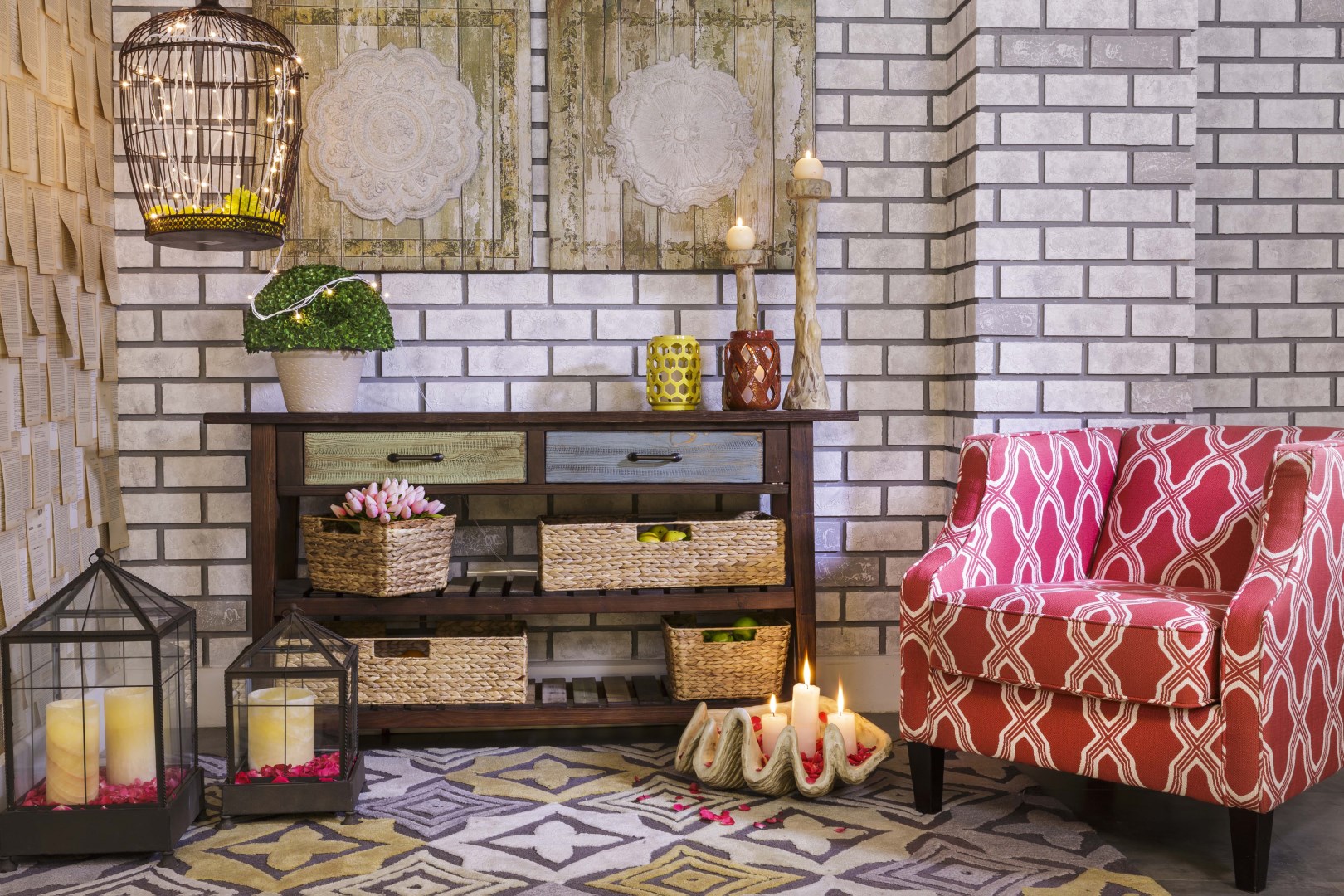 Furniture: Refurbishing old furniture adding new upholstery with beautiful cushions can also make a place lively.
Paints: Repainting new house or texture paint on a few walls or lovely wallpapers could also be a great medium to make the space look ready for festivity.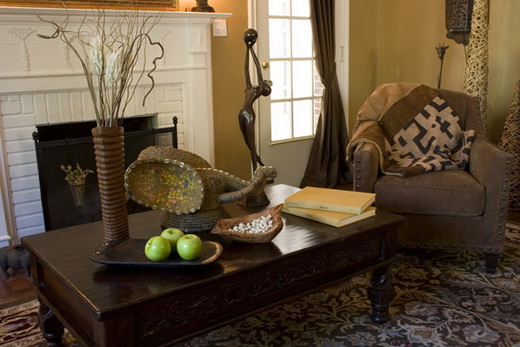 Decor Items: A great way of styling a house can be from the purchase of home decor accessories. Items such as abstract statues, fur throws, some crystal, some brass decor items to decorate our consoles, centre tables, dining tables or a particular spot are a great way to modify space making it look plush for festivity.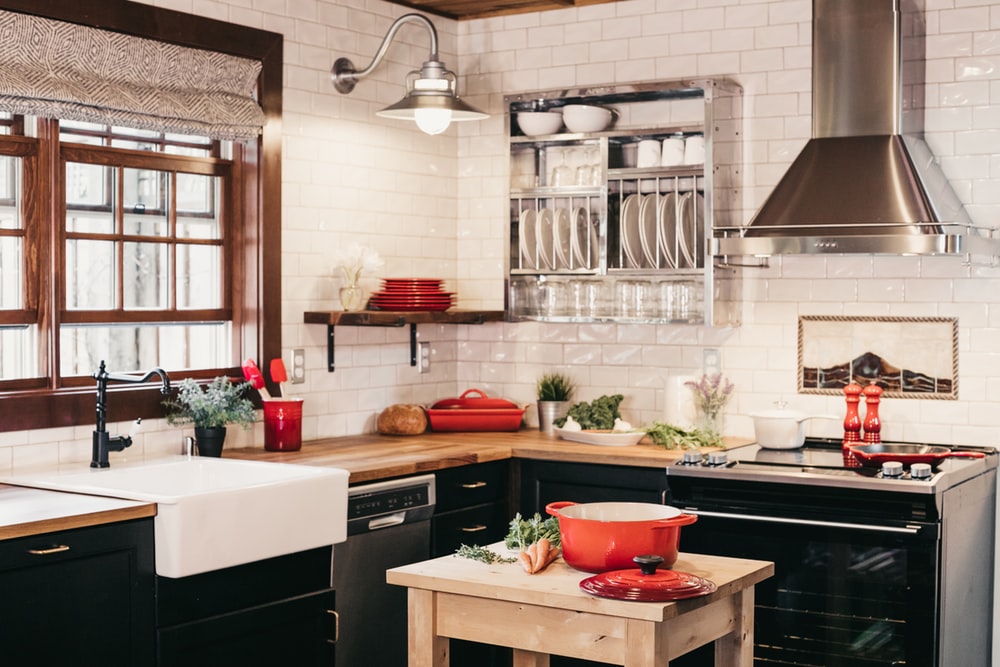 Wardrobes/Kitchens: Two places that always need work in our homes. Best time to plan storage efficient modular wardrobes to avoid junk scatter also the best time to plan modular space-effective kitchen. It's a place for not only food also auspicious part of our house. If these two things are organized well lives become easier and it's festivity every day in the house and in our lives.
Since the living room is the place where most Diwali parties happen, how can people re-arrange their decor or add new items to make it the perfect house party venue?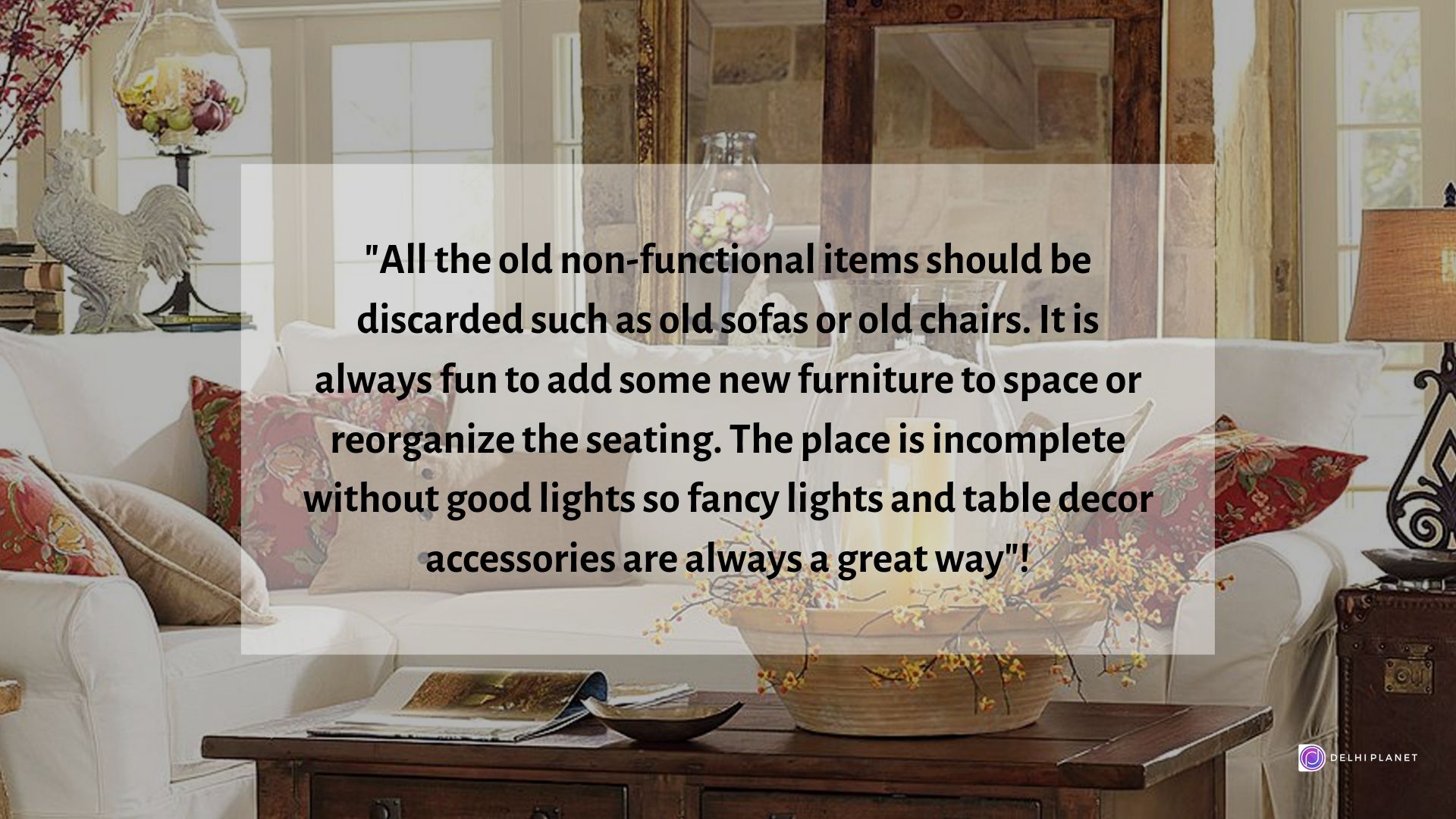 The living room is a happy place that should be first on our list to be revamped! All the old non-functional items should be discarded such as old sofas or old chairs. It is always fun to add some new furniture to space or reorganize the seating. The place is incomplete without good lights so fancy lights and table decor accessories are always a great way to master ambience for a place.
And what seating options could be added to the living room during Diwali (for a party) which could be utilized in the house later?
Image Source: Bel Furitunre

Image Source: Country Tech
Ottomans are compact can be made or bought as they are available in different designs and sizes. They are super easy to accommodate in tight spaces. You can always move them later in front of a chair to unwind and keep one's feet on or in front of a bed.
Fancy new low height centre tables also look nice and are perfect if people want to sit on the carpets or low cushions to socialize.
A new dining table set to display food or to socialize in big groups also is a good idea.
Most people go with traditional diyas & candles while lighting up their house during Diwali. What are some other cool ways to do that?
Image Source: Costco Wholesale

Image Source: Flower Aura
The traditional way of celebrating Diwali is always nice as it's authentic, creates nostalgia. But other ways of lighting the space can be electric candles and diyas, diffusers that not only create a light but the fragrance and set the ambience right with amazing aromas and fairy lights, either yellow or colourful.
If people have open spaces and plants (terrace, balcony), how can they decorate that for Diwali?
Image Source: The Spurce
Make a deck with wooden flooring and add a pergola, make a low seating for all to sit. Put some hanging props like stars and all to make it look fancier. Apart from that, add loads of diyas, fairy lights, seasonal flowers and more.
Now that we have given you loads of options to revamp your home, it's time to get to work, fellas!
(Featured Image Source: Architectural Digest India)