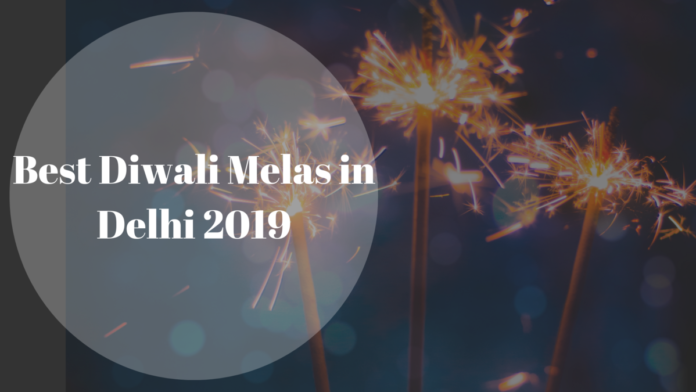 Diwali, the biggest, brightest and one of the most joyous festivals in India is just around the corner and Delhi is gearing up for all the festivities. But we all know nothing spells Diwali better than a Diwali Mela. With cultural programmes, games and other fun-filled activities, along with stalls of Indian handicrafts and other trinkets and of course the mouthwatering food, Diwali Melas have held a special place in our hearts ever since childhood. Which is why we've handpicked a list of some of the best Diwali Melas in the city that you absolutely have to attend this season!
1. Blind School Diwali Mela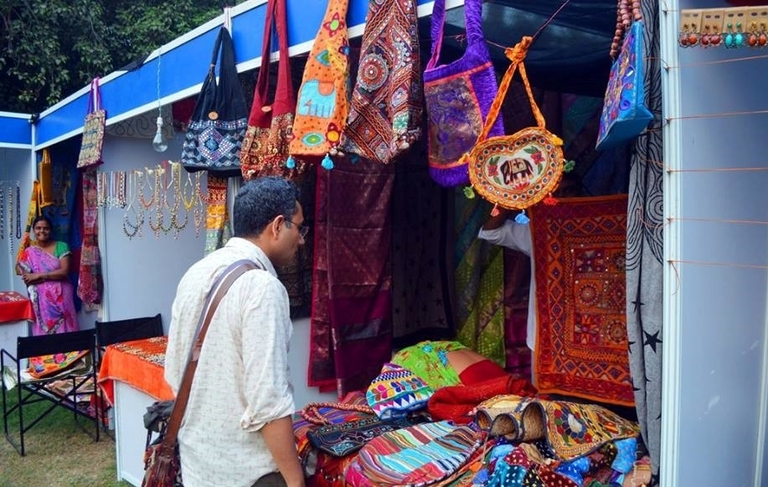 Organized by the Blind Relief Association, the Blind School Diwali Mela is one of the most popular Diwali Melas in the city. It is a must-visit for those who'd love to buy beautifully made Diyas, candles, jewellery and home décor. Not to mention the variety of food stalls that you absolutely cannot miss!
When: 18th Oct – 24th Oct
Where: Blind School Grounds, Lodhi Road, Lal Bahadur Shastri Marg, Near Oberoi Hotel, New Delhi 110003
2. The Grand Diwali Carnival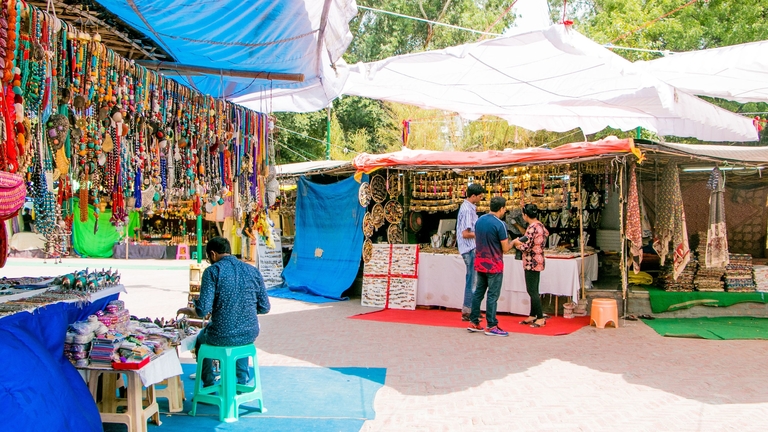 We are sure you all must've visited Dilli Haat tons of times but have you ever been to the market during the festive season? If not, you are definitely missing out on something! With a wide variety of handicrafts, handloom, home decor, jewellery, candles, chocolates and gifts for Diwali this place will be a paradise for shoppers! They've also got swings and camel rides to keep the little ones entertained and lots of food stalls for the foodies!
When: 11th Oct – 13th Oct
Where: Metro Station, 21, Sri Aurobindo Marg, Dilli Haat, Kidwai Nagar West, Near INA, New Delhi, Delhi 110023
3. Sunder Nagar Diwali Mela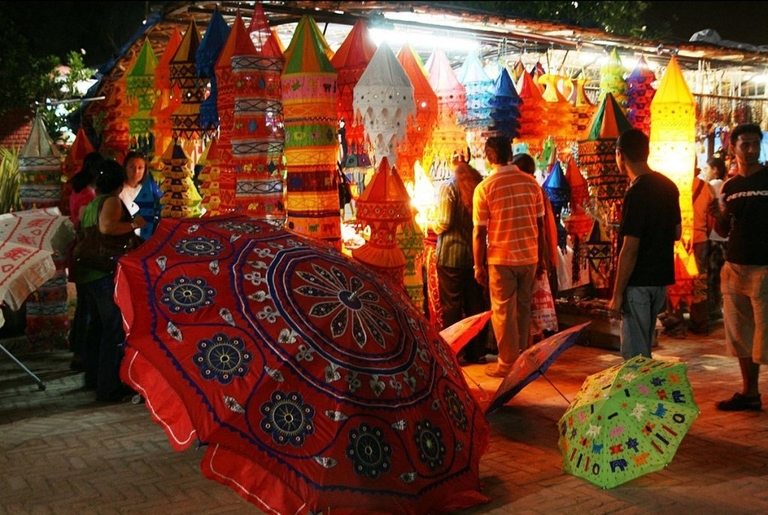 There is no way you can give a miss to one of the oldest Diwali Melas in the city! The highlight of this Mela is the decor and handicraft items that you can buy along with the magicians and rides for both kids and adults. And of course, is it even a Diwali Mela without mouthwateringly delicious food? So make sure to check out the different food stalls!
When: 19th Oct – 20th Oct
Where: Colony Park, Sunder Nagar, New Delhi
4. Diwali Carnival 2k19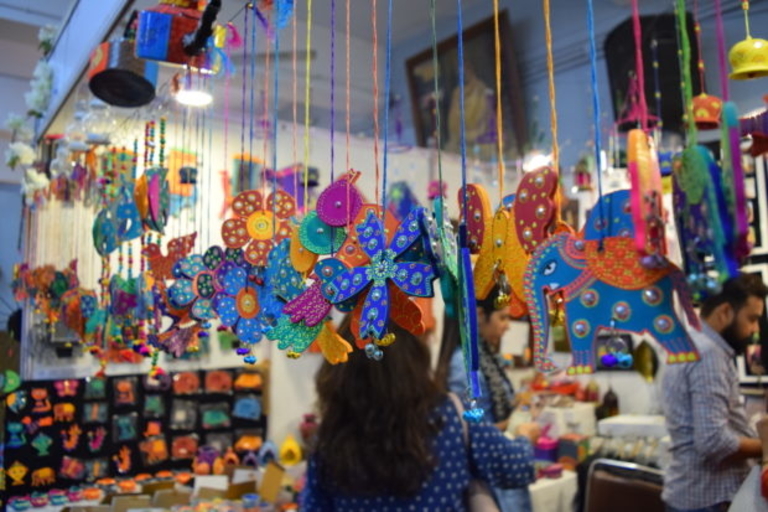 Save the date for probably one of the biggest Melas in Delhi NCR. The Diwali Carnival 2k19 will feature trending apparels to shop from along with delicious food that tickles your tastebuds. Dilli walo, Diwali is going to get a whole lot better for you guys with this mega Diwali carnival! Excited yet?
When: 12th Oct – 13th Oct
Where: Jawaharlal Nehru Stadium, Pragati Vihar, New Delhi, Delhi 110003
5. Preet Vihar Diwali Mela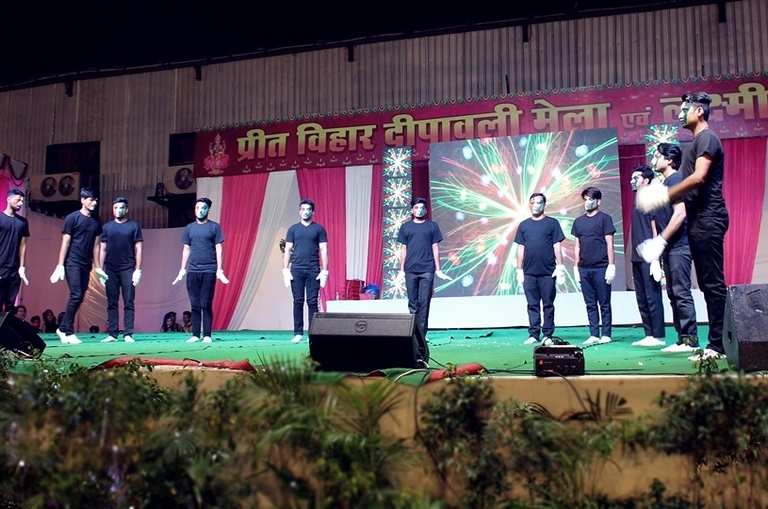 With lots of shopping and food options, East Delhiites, you've got to make sure you don't miss this one! Probably one of the best over the years, the Preet Vihar Diwali Mela is pretty popular among the crowd old and young. Also, you don't have to worry about your kids getting bored because they've also got a kids activity area! What else do you need?
When: 19th Oct – 20th Oct
Where: CBD Ground, Shahdra, Near Leela Ambience Hotel, East Delhi
6. New Moti Bagh Grand Diwali Mela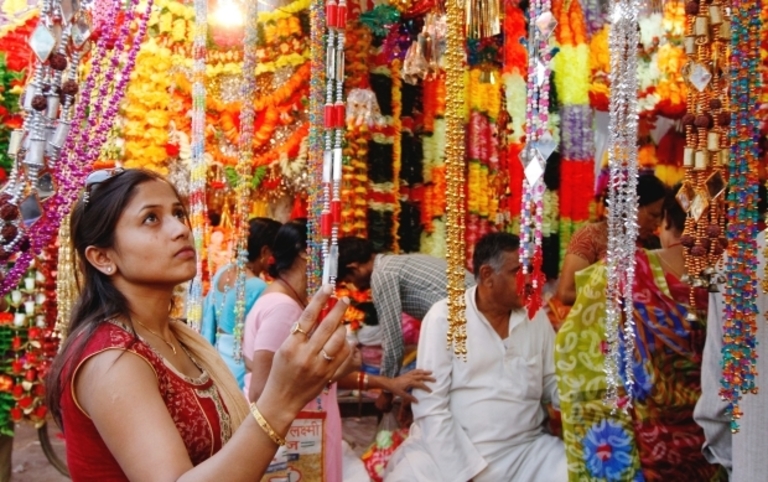 One of the most happening Melas in Delhi NCR is New Moti Bagh's Annual Diwali Mela in Delhi, hosted by the New Moti Bagh Ladies Club. So, save the date to spend a day full of shopping for Diwali along with lots of binge eating! In addition to that, you can also indulge in fun activities like Tambola and racing, to keep you enthralled and engaged throughout!
When: 13th October
Where: Central Park, Shantipath, New Moti Bagh, New Delhi, Delhi 110023
7. Dastkar Festival of Lights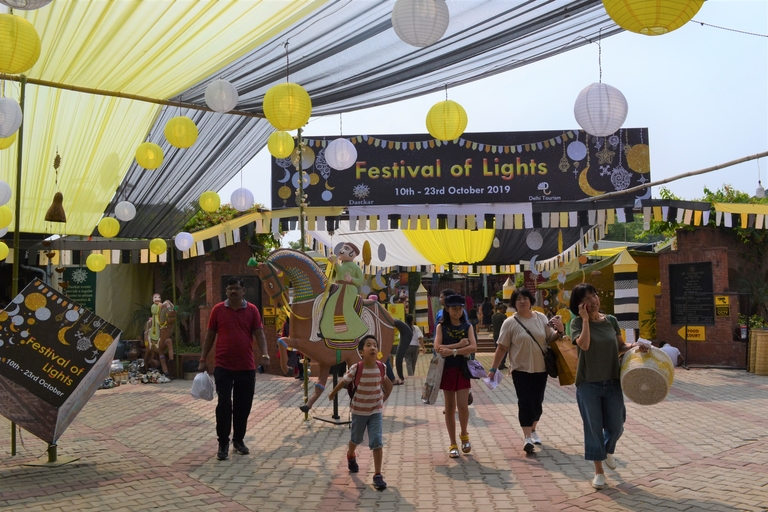 The seventh edition of the Festival of Lights is back with an upgrade. Apart from the world-class, traditional & handmade merchandise up for grabs, you can also catch the best of Sambhalpuri dance performance from Orissa, while noshing down the delicious and diverse gastronomic shades of India. With so many indulgent offerings, this Mela is a must-visit for everyone in the city!
When: 10th Oct – 23rd Oct
Where: Nature Bazaar, Andheria Mod (on the main road), New Delhi, 110074
8. Defence Colony Diwali Bazaar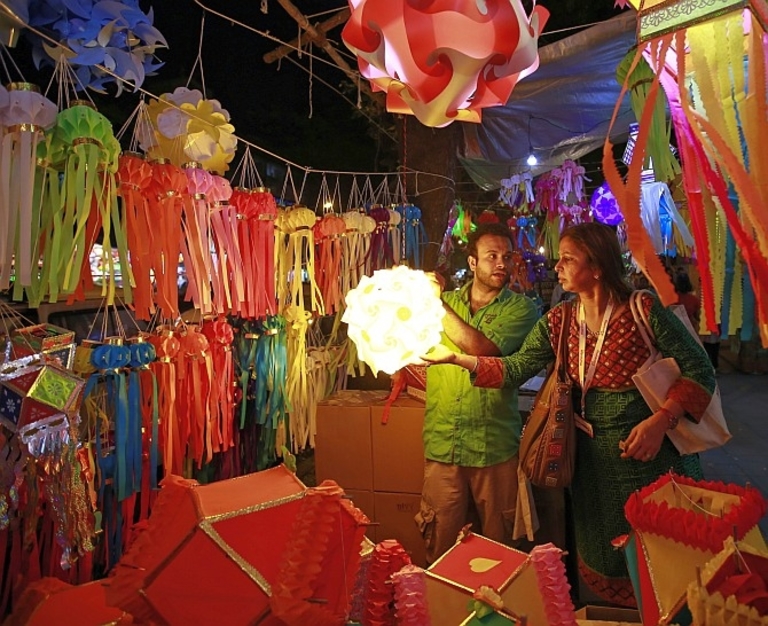 Held in the plush Defence Colony, this Diwali Bazaar has been known for its lively atmosphere ever since its inception! The innumerable shopping kiosks set up inside colourful canopies add a different charm to the Mela along with amazing games, dance performances and a lot of entertainment for people from all walks of life. Adding to the fun is a great deal of mouth-watering food that you won't be able to get enough of!
When: Yet to be announced
Where: Defence Colony Market, New Delhi, 110024
9. Select City Walk Diwali Bazaar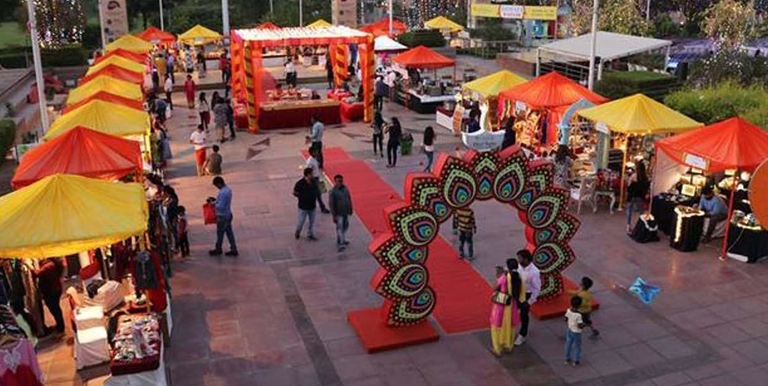 Held in the courtyard of the Select City Walk Mall, this enormous Diwali Mela boasts of everything from apparel to accessories to a number of home décor items. With extensive choices, you can buy variety of gifts for your friends and family for Diwali this year!
When: 16th Oct – 20th Oct
Where: Select City Walk Mall, Saket District Centre, District Centre, Sector 6, Pushp Vihar, New Delhi, Delhi 110017
10. Green Park Diwali Mela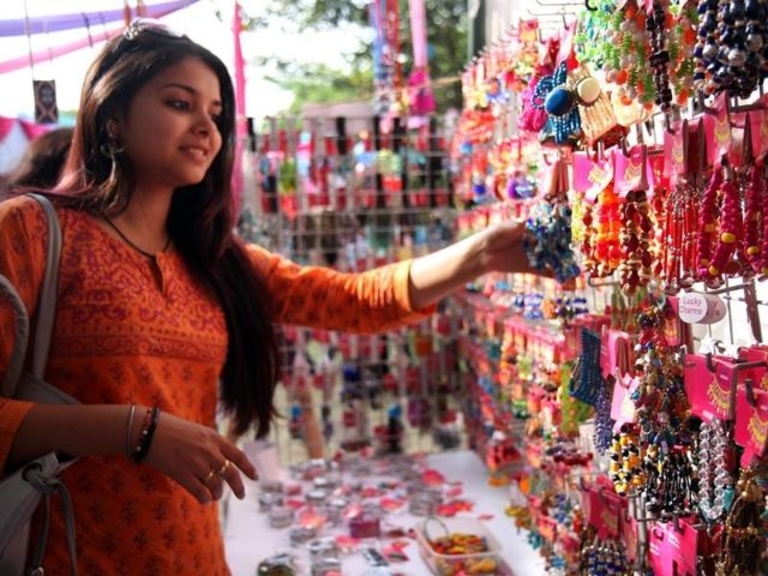 Get in the festive mood with the most fun Diwali Mela in the City! The Green Park Diwali Mela boasts of lots of fun activities like a lucky draw, tambola, DJ, Bouncy for the kids and lots more along with some finger-licking food! They also have a prize for the best dressed, so make sure to put your best foot forward!
When: 20th October 2019
Where: Agrasen Park, opp. Green Park Market, New Delhi