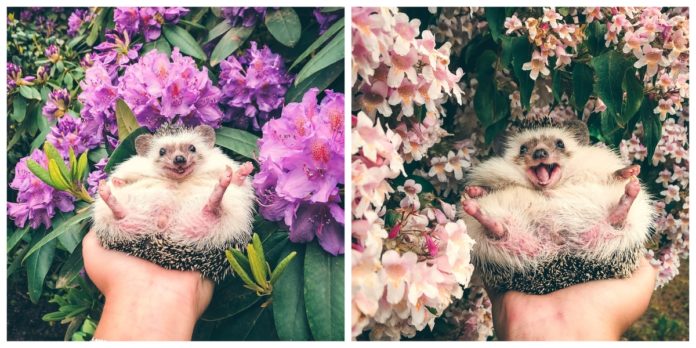 The influencer space on Instagram has expanded from fashion, travel, and fitness to pets. The "pet influencer" title is not just for cats and dogs—in the past few years, the subgroup has evolved to welcome hedgehogs, hamsters, horses, and plenty more. And they are oh so adorable! While Instagram is flooded with profiles dedicated to cute animals, Mr.Pokee the hedgehog is one that arguably stands out the most. With 1.5 million followers on Instagram, Mr Pokee, the pocket-sized hedgehog is probably one of the most-loved Instagram petfluencer and here is everything you need to know about him!
All about Mr Pokee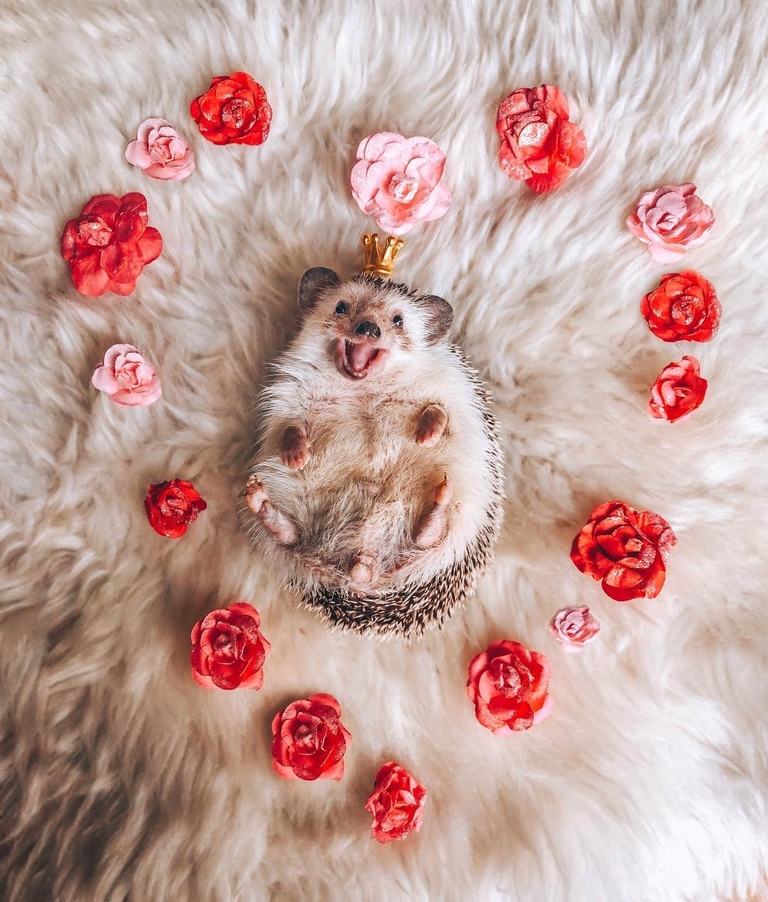 Marketing student Talitha Girnus, 26, of Wiesbaden, Germany, bought the domesticated hedgehog. It's a species native to Africa, from a German breeder and she bought him when he was only eight weeks old! Talitha has photographed Mr Pokee against an array of backdrops including a lake, river, a field of sunflowers and Burg Eltz castle, one of Germany's most famous landmarks.
In most of the pictures, the hedgehog appears to be laughing as he reclines on his prickly back with his tiny, pink paws outstretched. It's just the cutest sight, trust us! Sometimes in blue stripy socks and other times in a pair of heart-shaped glasses, Pokee's cuteness will melt your heart! In fact, he even has a mini teddy bear to snuggle!
The process of taking the pictures

Mr Pokee, a.k.a the world's cutest adventurer, looks natural as a model in the pictures. But, his mommy Talitha told The Sun UK that's not the case at all. It takes her about 20 minutes of tickling his tummy to relax him to put a sock on him. Not only that, but she also has to give him a mealworm as a reward after the pictures! Which is why she takes picture only once a week.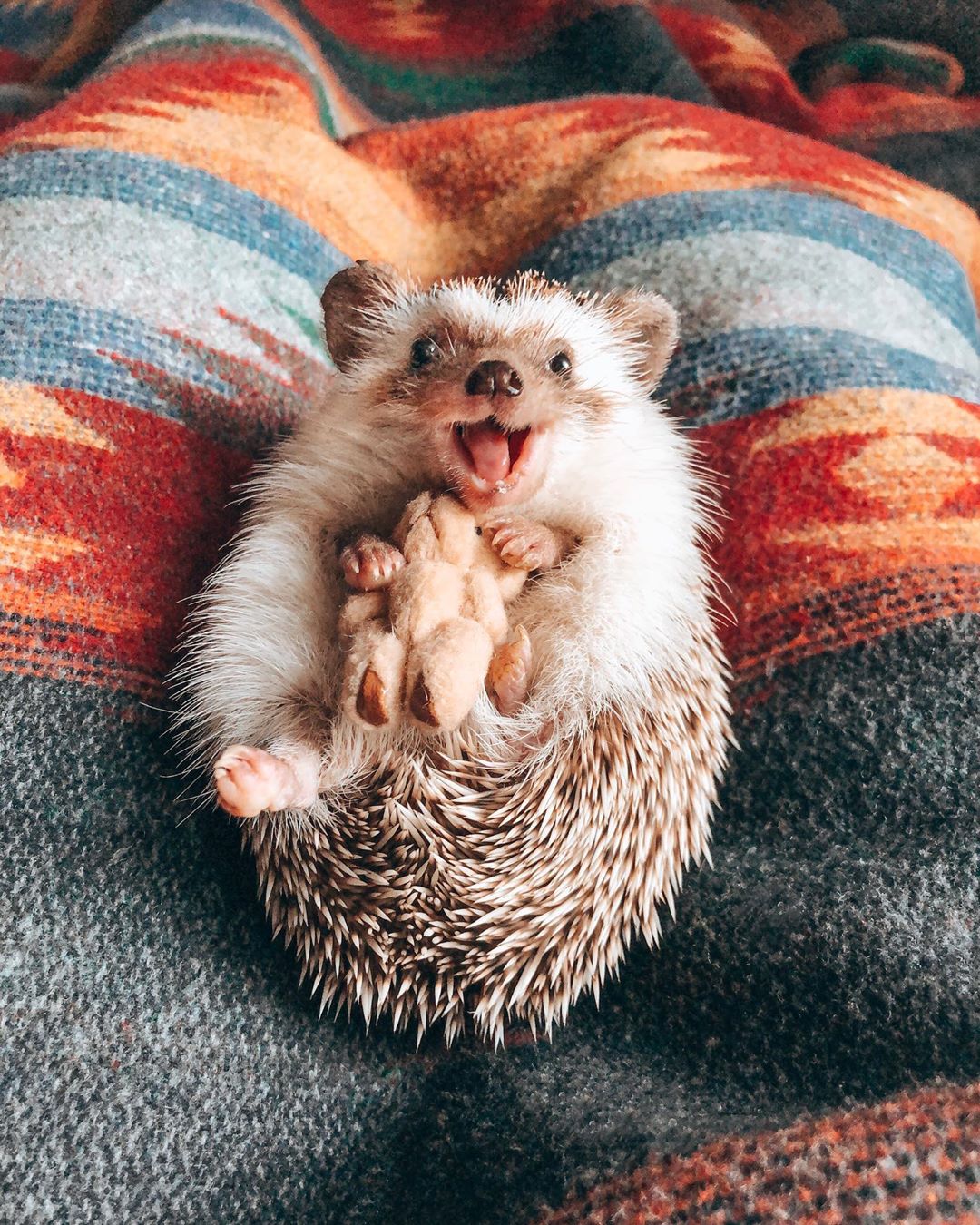 Mr Pokee's account is probably the sweetest thing on Instagram right now. But, unfortunately, earlier this year in March, he sadly passed away when he was diagnosed with a bacteria after his dental surgery. While it is truly very sad but Mr Pokee lives on with his super cute pictures that we still can't get enough of! Also, Mr Pokee's Instagram legacy lives on with Lil Herbie who has now taken over the account!
If you haven't seen these picture already, click here to do it right now!