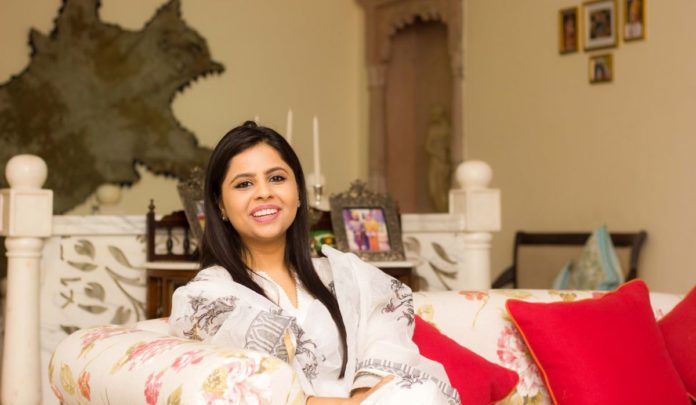 When it comes to a dream house, everyone has a picture set in their heads. And why not? Your house reflects your personality, and everyone has a different one. Which is why the interiors of a house depend on its owner's persona. And a little help with interiors should always be welcome. Because after all, home is where the heart is! So, we got in touch with interior designer Devyani Kumari, who also happens to be from a royal lineage. Being born in a Rajput family, Devyani had an inclination towards interiors & designing since childhood. And thank god for that! Because she has revealed the season's hottest interiors trends to us. Read on.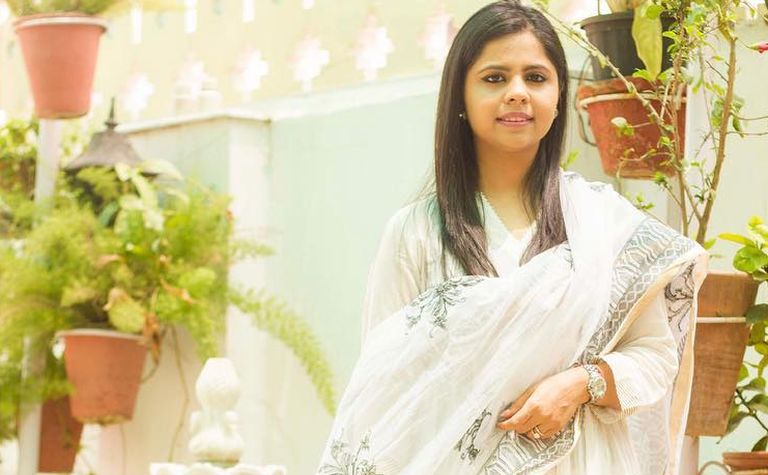 Hi Devyani. Can you tell us about yourself, and of course, we're excited to know about the royal lineage part!
I'm a Bespoke interior designer and own an interior design brand called 'The Kotri'. I work with residential projects as well as boutique hotels. I belong to Jobner, which falls under the Jaipur District. Our ancestors were Rao JAG Malji, who was the son of Raja Prithvi Singh I of Jaipur (Amber) and Rao Khangarji ancestor of Khangarots, which comprised one of the Bara Kotri (12 chambers) of the Kachhawa Royal Family. That is how 'The Kotri' also got its name. While I work across design styles, a lot of my work also reflects the art and architecture styles from Rajasthan.
Sounds great! So, coming to interiors in metro cities, what's your suggestion since there's always a space crunch.
There are various ways in which one can make a space look bigger than it actually is, such as:
The most common and well-known trick would be to strategically place mirrors to create an illusion of more space.
In small living rooms, one large couch instead of multiple small pieces actually decrease the look of clutter and make a room feel bigger. Opt for statement pieces instead of multiple pieces.
Paint or add wallpaper to the ceiling. Anything that draws the eye upwards makes a room feel bigger.
Furniture with exposed legs is the key! instead of opting for fully covered sofas or boxy chairs opt for ones with visible legs.
Harsh top-down lighting pools all the light in one space. Instead, use a few smaller lamps to spread the light around and draw the eye around the room.
For the wall, rug and furniture using different shades of the same colour create a visual coherence that makes space feel open. If you don't want to invest in new furniture, adding a throw or pillows or accessories in the same shade can give you the same effect.
Okay, so what's your take on including some greenery in the house- indoor plants or a small kitchen garden, etc.?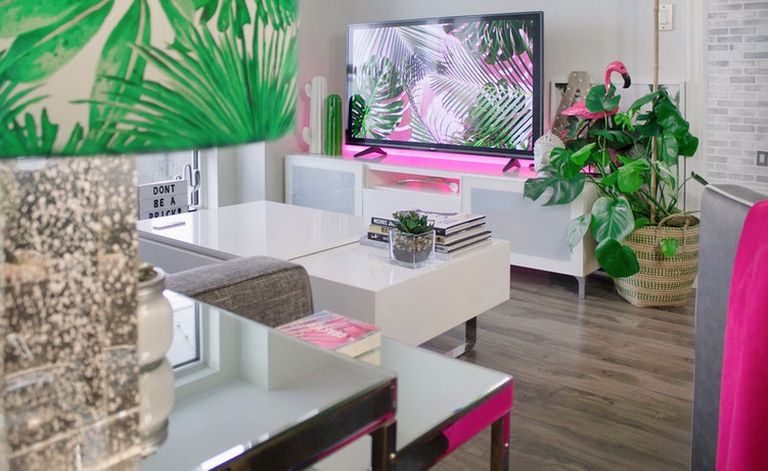 I'm a big fan of incorporating plants and greenery into the house, It not only has various health benefits but it also adds a happy vibe to the place and livens it up. Adding plants for decorative purposes is also more cost-effective as compared to buying expensive decorative items. I often use Bonsai's as well as full-sized indoor plants not just in the living rooms and bedrooms but also in powder rooms and bathrooms.
A kitchen has got to be the most important place in the house. What elements do you feel need to be included?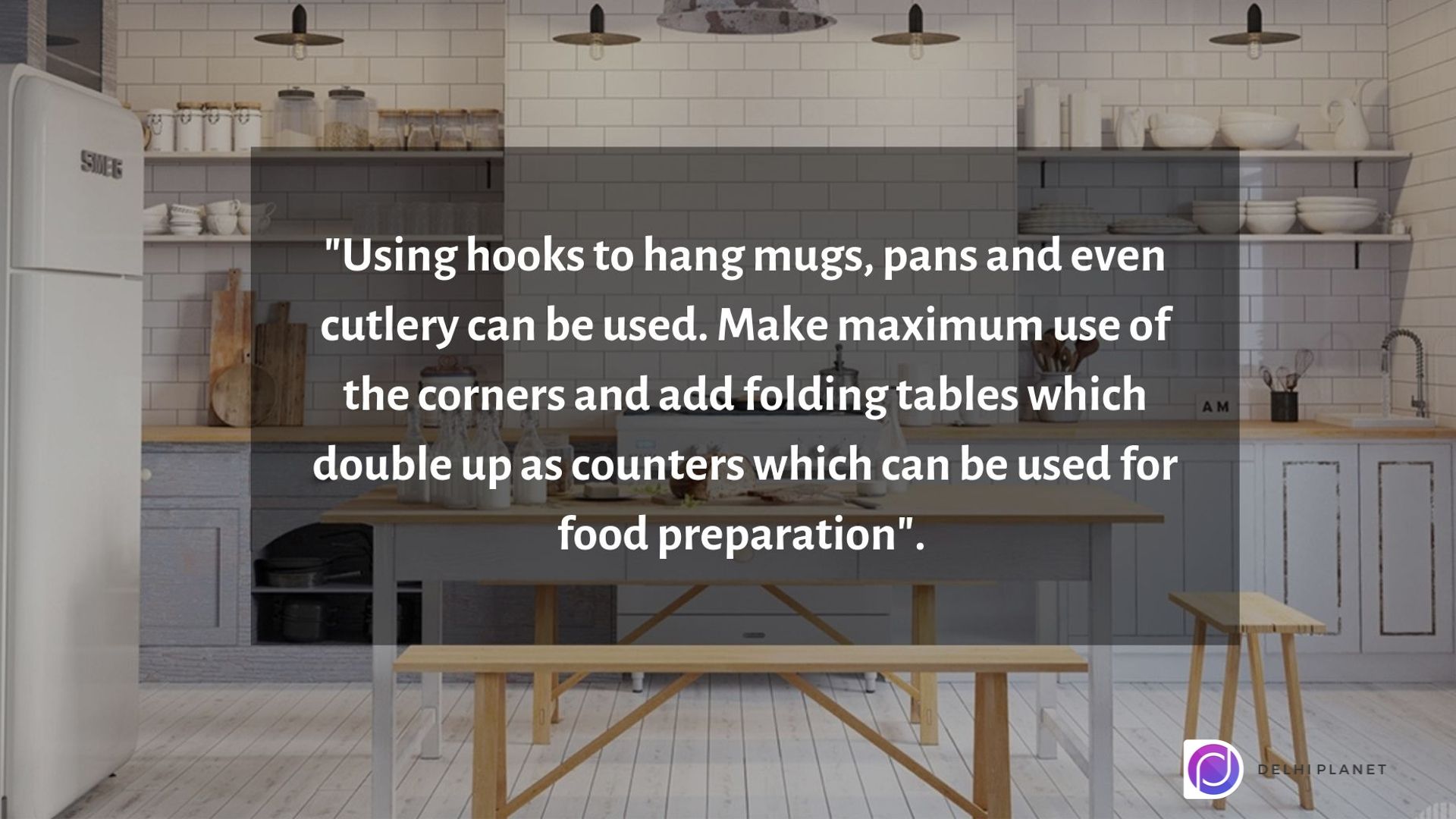 A most effective way of doing this would be by creating a lot of vertical storage. There are a lot of prefabricated options available in the market which can be installed. Using hooks to hang mugs, pans and even cutlery can be used.
The space around the fridge often goes for waste. One can utilize it by adding a horizontal shelf on the top and adding a rolling pantry on the side if space permits. Make maximum use of the corners and add folding tables which double up as counters which can be used for food preparation.
How can couples add a personal touch to their bedrooms?
Image Source: Bedroom

Image Source: Decoist

Image Source: Pottery Barn Tea
If space permits have a small seating area in the bedroom. It could be something as simple as a lounge chair with a footrest where you can relax and read a book.
The lighting in a bedroom should not be overbearing. Use lamps and dim lights when you are not reading/working.
Personalize it by adding pictures, or decorative accents that are close to your heart. You can add a bench at the foot of your bed and use it for decor-it can also provide some additional storage.
One can add nice curtains/fabric blinds to liven up the room.
Also, ensure that you invest in good quality and comfortable mattress and some plush pillows.
A balcony is the only option to stay close to nature in most metro flats. How can a balcony be done up, no matter how tiny it maybe?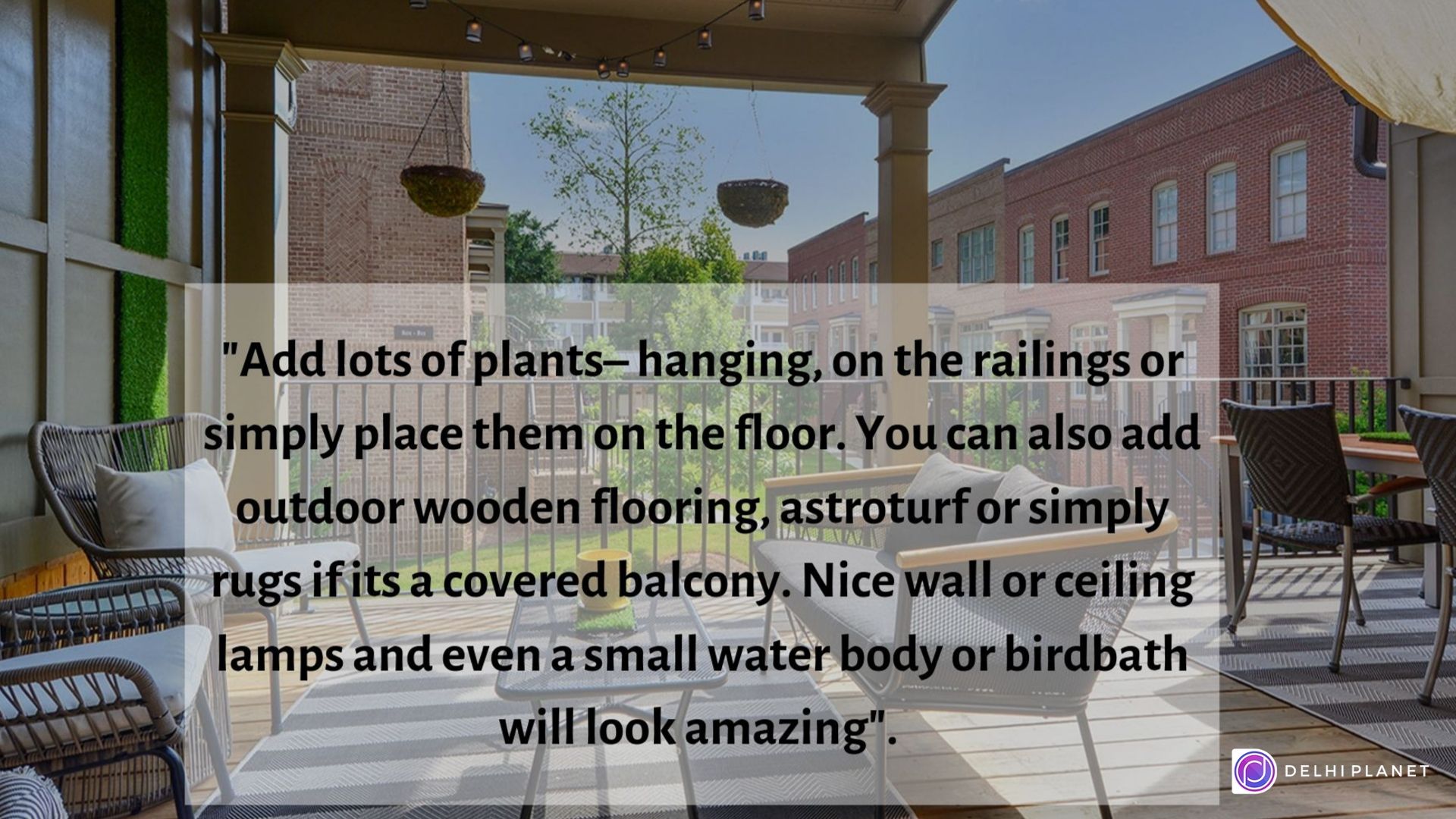 A balcony should be treated as an extension of the room that is next to. Add lots of plants– hanging, on the railings or simply place them on the floor. Change the flooring if possible, most apartment balconies come with hideous flooring! You can add outdoor wooden flooring, astroturf or simply rugs (if its a covered balcony).
Add a comfortable seating area to read your book to just sip your coffee/wine. Foldable tables that can be suspended on walls when not in use are another add-on. You can add nice wall/ceiling lamps and even a small water body or birdbath if the space permits. In one of our client's apartment, which had a rather small living room, we converted the balcony into a dining area!
Coming to the next most important part, how can people do up their living rooms with maximum seating options?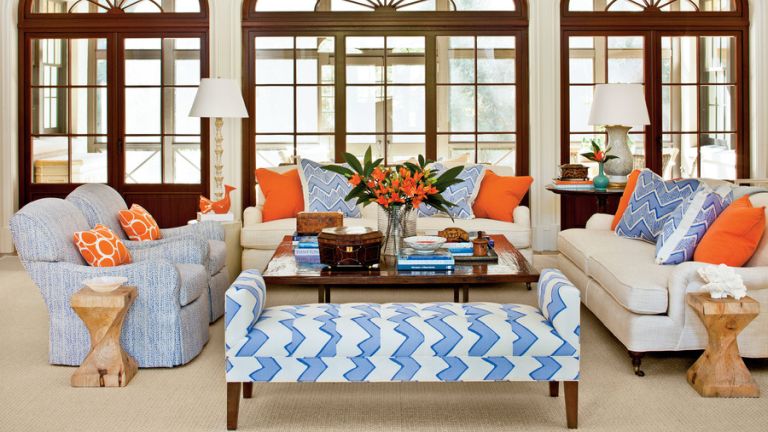 Besides adding couches one can add pouffes, settees, floor cushions, and benches to maximise the space. Small bar stools are another way in which one can add-on some seating space.
Low seating around a table by simply placing a rug and some cushions can also provide additional seating. Adding a ledge/window seat next to a window is another way to maximize your seating space.
When it comes to wall decoration, what different options do people have?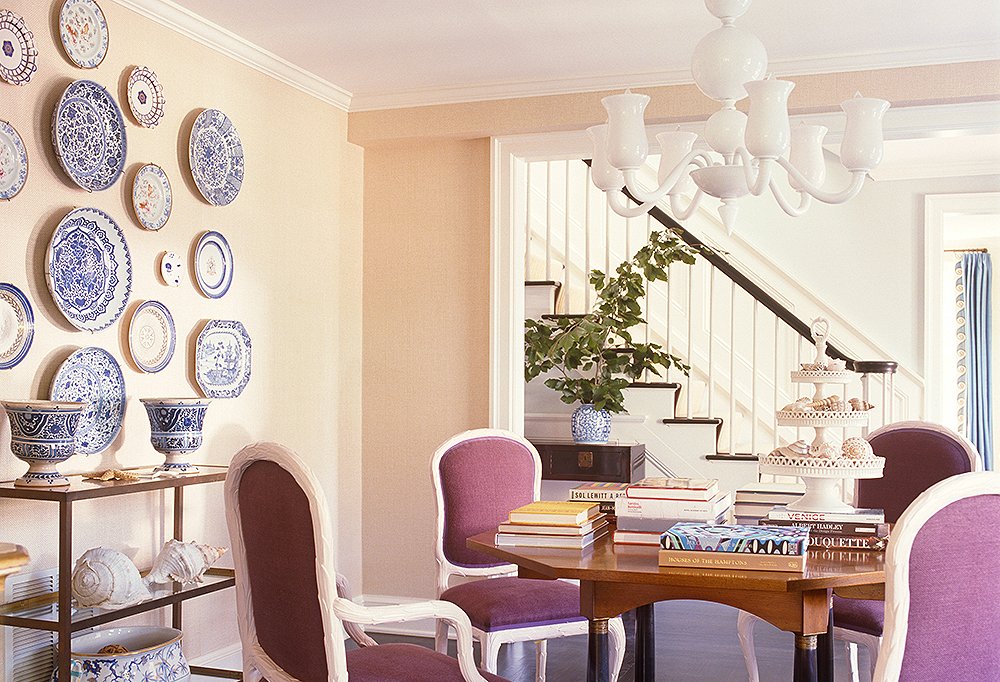 Adding paintings or more economical art prints (which are available in abundance these days), framing fabrics or even souvenirs collected from one's holidays/travels is an interesting way to decorate a wall. Adding nice wall lamps, wallpapers, hooks, wall mounted candle holders, mirrors or a cluster of different items is another way.
Hanging wall plates, planters on hooks, or framing and displaying one's personal collection of something (coins, leaves or even stamps) is another way. Painting motifs on the walls with stencils or a free hand is also something that one can incorporate besides photos and wall shelves.
And lastly, Devyani, what kind of hues do you feel are in vogue these days for wall paints?
Living coral, which is the Pantone colour of the year, is a personal favourite! It has a very happy and cheerful vibe to it. Hazelnut, Lilac grey, soft clay, green and mustards are some other colours that have been used a lot this year.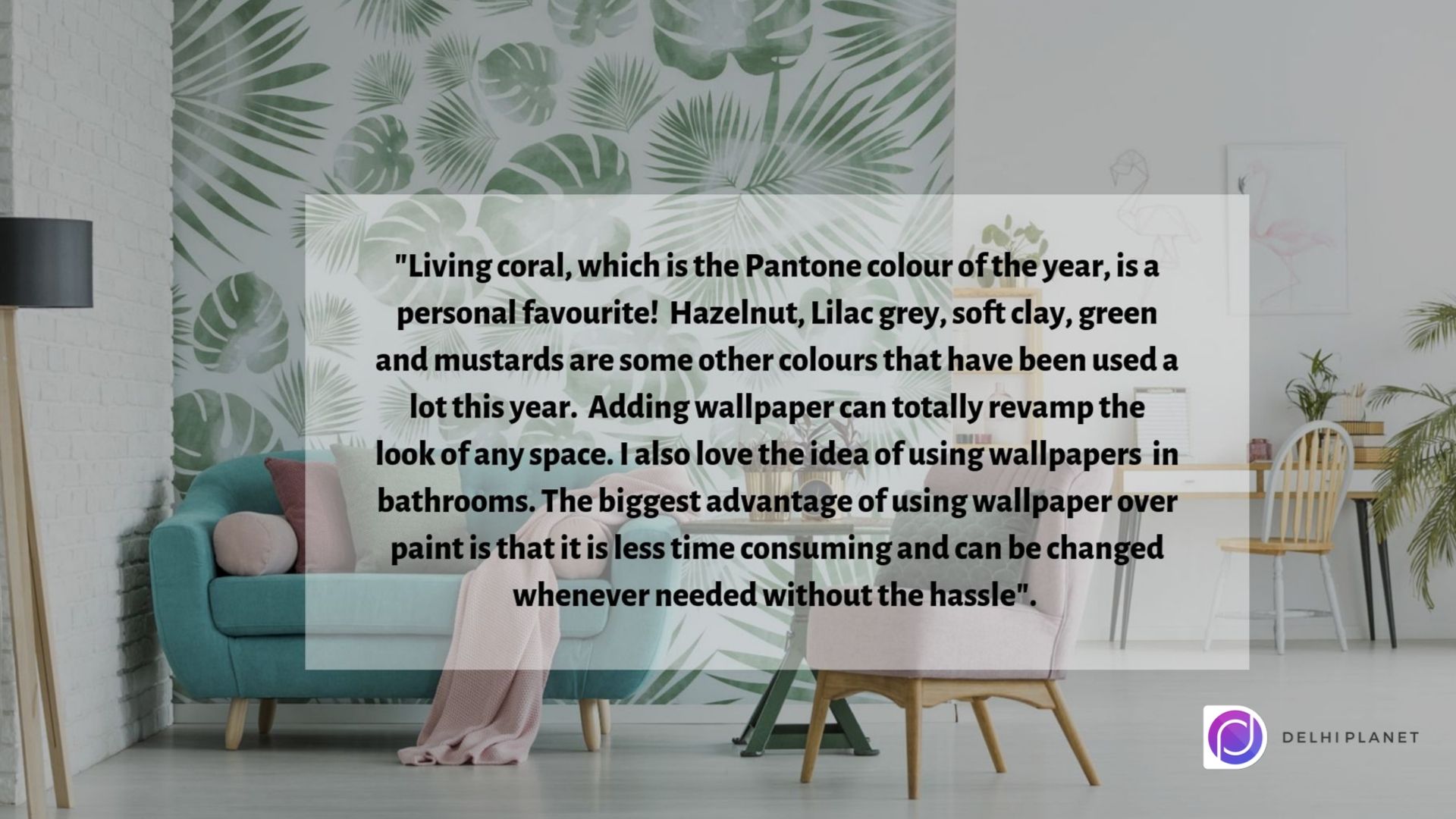 I personally love wallpapers and even customize them for my clients. Adding wallpaper can totally revamp the look of any space- be it geometrical, tropical prints, Mughal buttas for living rooms and master bedrooms or cute animated prints and motifs for nurseries and kids rooms. I also love the idea of using wallpapers (the waterproof ones) in bathrooms.
The biggest advantage of using wallpaper over paint is that it is less time consuming and can be changed whenever needed without the hassle of emptying the room or the need to clean the space after the installation. It can be done in a couple of hours and you can have an entirely new look for a room!
So, peeps, we hope you took rigorous notes while reading this one!
(Featured Image Source: haalo.in)