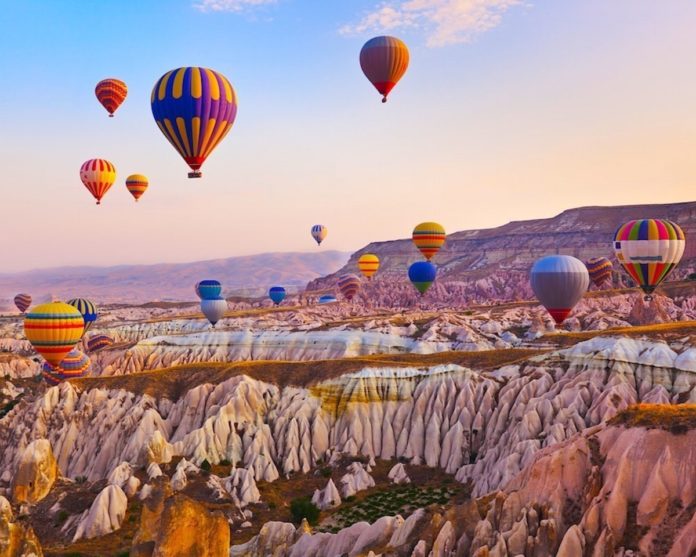 In case you don't know already, 27th of September is celebrated as World Tourism Day, with the purpose of fostering awareness among the international community of the importance of tourism. And on this occasion, we are bringing you a series of stories covering the hottest destinations, especially for us Indians. And one such popular tourist destinations for Indians in recent time has been Turkey.
So, in honour of World Tourism Day, we got in touch with travel blogger and YouTuber, Aakash Malhotra, to talk to us about Turkey's vibrant culture, famous food, vast history, glorious landscapes and more!
The transcontinental country is a great destination for budget travellers with round trip flight tickets costing anywhere between INR 22,000 to 24,000. According to Aakash,
"If you are going for a duration of 10 days, you should choose to stay in hostels as that would be more affordable. But if you are staying in Capadoccia I would say you should spend at least one night in a cave hotel, it is an experience in its own!"
Speaking of Cappadocia, the picturesque historical region has a lot to offer
Ilhara Canyon; Image Source: Adventurous Travels

Underground City; Image Source: Historic Mysteries
With the Monk Valley and Goreme being the most commercial tourist spots in Cappadocia, Aakash recommends you check out the Ihlara Canyon. "It's actually like the Grand Canyon but even more majestic!" Another great experience would be exploring the underground cities.
"There are around 36 underground cities in Cappadocia and I think you should definitely visit one. You get to see how Turkish people actually lived under the ground! It is a great experience because you'll get to hike all the way down to the last floor."
Cappadoccia; Image Source: Instagram/wanderwithsky

Cappadoccia; Image Source: Unsplash
And of course, how would we forget the one experience that Cappadocia is synonymous with. The Hot Air Balloon Ride! Costing anywhere between €120 to €140, the hot air balloon ride should be booked atleast a month in advance.
"You can see almost 500-600 balloons taking off at the same time before the sun rises. Once up in the air, you can see the sun rising from the horizon. It is the most breathtaking experience!"

Perge, Antaya; Image Source: Instagram/wanderwithsky


Olympus Turkiye; Image Source: Instagram/wanderwithsky
Aakash added, "You should definitely check out the historical ruins of the temple of Apollo and some of the other ruins in Antalya. You're going to be mesmerized!"
Istanbul – Where the continents collide
Istanbul – the city where East meets West, straddles Europe and Asia and the mix is evident throughout. One of the most important attractions in Istanbul is the Hagia Sophia Museum.
"The thing about Hagia Sophia is that at first, it was a Pagan temple, then it was broken down a church was made over it and then again it was broken down and a mosque was made over it and then finally it was converted into a museum to avoid any communal fight. Even now in some places where the plaster is broken, you can see the layers of its history!"

Inside Hagia Sophia; Image Source: Instagram/wanderwithsky

Hagia Sophia; Image Source: Visit Istanbul
You also have to pay a visit to the Blue Mosque, a.k.a the Sultan Ahmed Mosque. Also, the Grand Bazaar and the Spice Bazaars are two of the most prominent markets in all of Turkey. "As soon as you enter the spice bazaar, you're going to be hit with a strong smell of the spices which will open up all your senses!"
End your trip in Istanbul with the Bosphorus cruise. Istanbul sits astride the Bosphorus Strait which is the meeting of two continents. (Europe and Asia)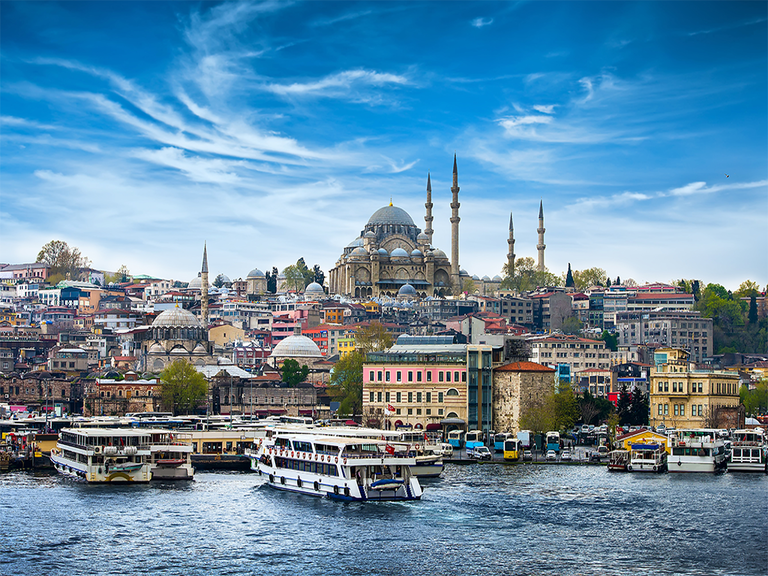 The Taste of Turkey
"Cheese is a critical part of the Turkish culinary tradition." People begin eating cheese early in the morning over breakfast. The Turkish cuisine can be described as a fusion and refinement of Central Asian, Middle Eastern, Eastern European and Balkan cuisines. Some of the popular items include Kumpir (Baked Potato), Pide or Lahmacun, Kofte, Baklava, Street kebabs, Mezes and Gozleme. Derived from the Arabica bean and composed of a very fine grind, the Turkish coffee is also famous all around the world for both its strong taste and its special methods of preparation and service.
Image Source: OMSY

Image Source: Unsplash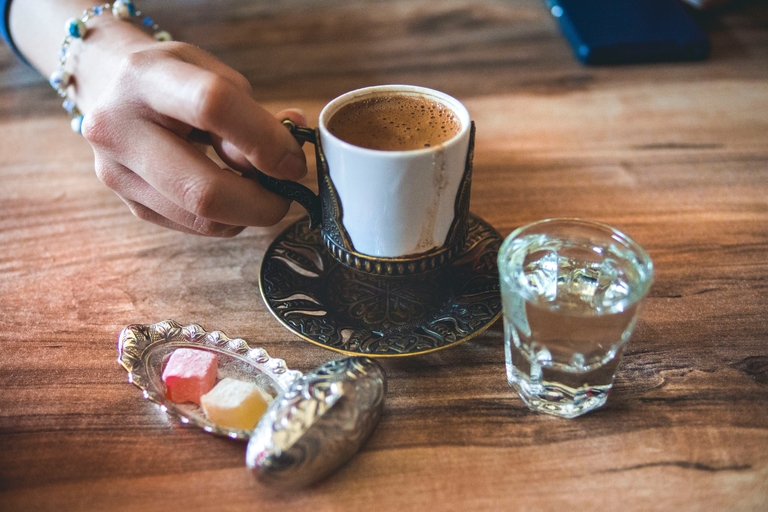 Click here to follow Aakash on Instagram
Blog: https://wanderwithsky.com/
YouTube: https://www.youtube.com/user/1aakash2
Featured Image Source: Ithaka