Tamil Nadu artist Kailash Babu carves works of art out of pencil tips and has left us in awe of his brilliant work! It was in 2011 when he came across the work of Dalton Ghetti, a Brazilian artist, which inspired him to explore this form of art. 8 years down the line and he has carved over 200 sculptures on pencil lead. Some as small as 0.7mm in diameter! He uses the art of pencil carving to create awareness on sensitive topics like water conservation and women's safety. His carving of a bloodied sanitary napkin – "I want to speak up against such taboos" – was also a part of an art exhibition in Lalit Kala Akademi in Chennai in April.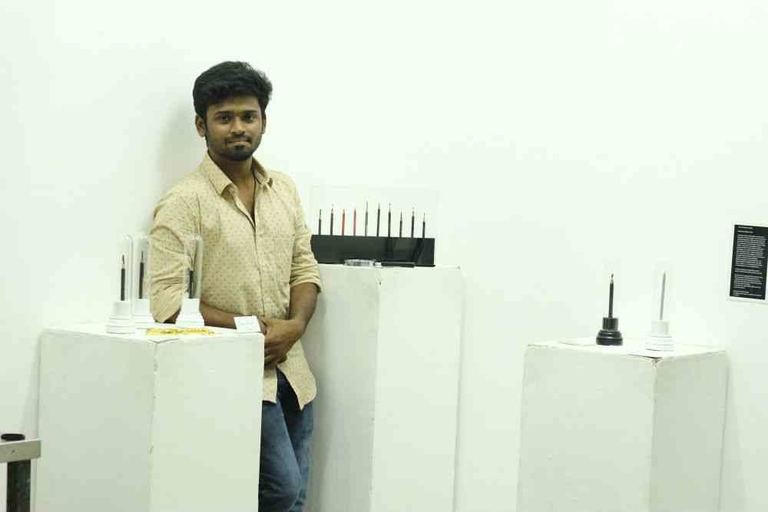 The inspiration behind his work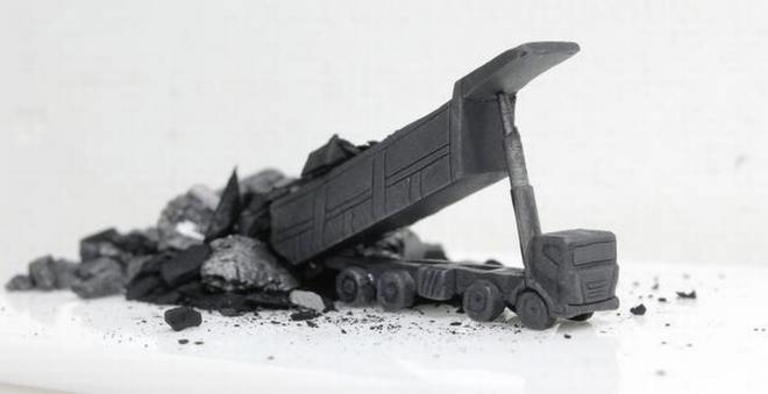 After his engineering degree, Kailash was focusing on macro photography, where he took pictures of insects and other small objects. We got in touch with to know more about his art.
"When everyone else was busy looking at the bigger picture, I was busy trying to scrutinize the worm's eye view. I liked to explore that which went unseen by humans."

In 2011, after coming across Dalton Ghetti's work for the first time on facebook, something sparked in him. Kailash spent hours and hours looking at Ghetti's work and was finally inspired to try his own hand at it. He started with making the English alphabet on the pencil lead which took him a year to complete!
"I think the one year that I took to make the alphabets has taught me a lot, especially patience," he admits.
The time and procedure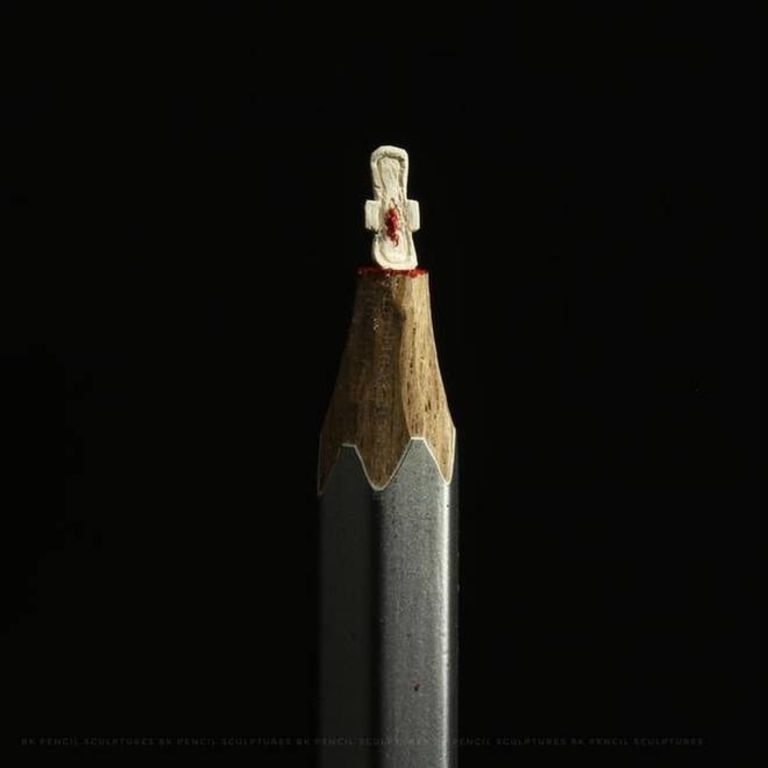 It takes around a week's worth of time to work on the conceptualization of the sculpture. This involves making a rough sketch and then a three-dimensional sketch. It is then followed by scrapping it on the pencil lead and then finally carving it. Talking about the amount of time taken to make a sculpture, Kailash told us that it depends on the amount of work involved in making that particular sculpture.
"Some sculptures take me around 1-2 weeks. But when I sit at a stretch to complete a sculpture, I can manage to do it anywhere between 16-48 hours depending on the amount of work it requires."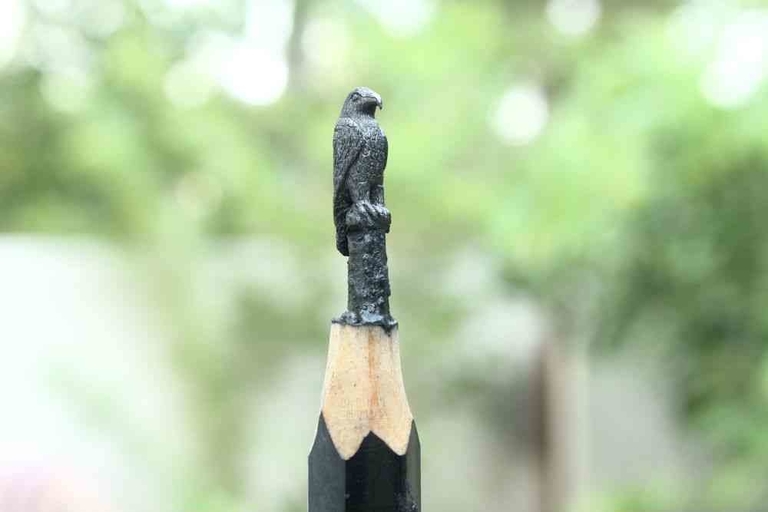 All of 25-years-old, Kailash has completed his B-tech in IT and is a self-taught artist. He has conducted nearly 8-10 workshops and has exhibited his work in Tamil Nadu, Bangalore, Hyderabad and Coimbatore in the last 2 years. More power to you, Kailash!
Featured Image Source: Scroll.in