Considered to be one of the richest cultures in the world, a tour to Kerala reveals many of the best-kept secrets of India. The rich heritage of Kerala also finds reflection in the various folk tales, legends and myths which surround this tropical paradise. This also influences a large number of rituals and festivals that are a part of their culture. One of these is the Payippad Boat Race. This festival combines the rich folklore as well as the natural abundance of the land to perfection. Starting today Kerala will experience this elaborate three days affair and we are here to tell you all about it!
What is the Payippad Boat Race all about?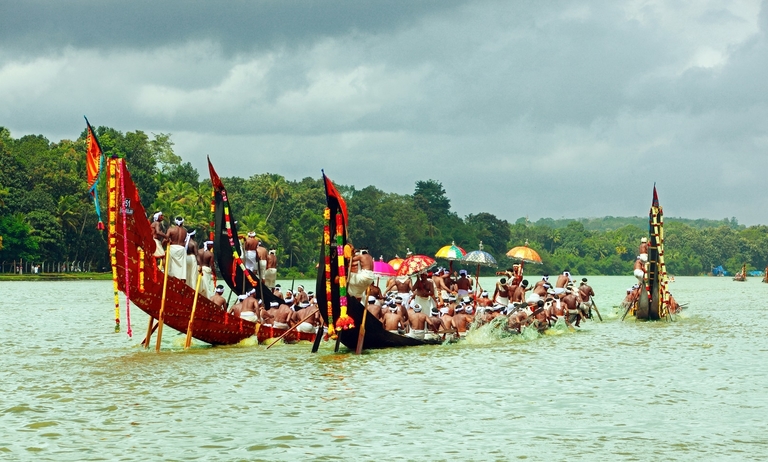 The Payippad Boat Race is one of the most popular boat races in Kerala, after the Nehru Trophy Boat Race. Also known as the Payippadu Valam Kali or the Jalvotsam, this festival is conducted in the Payippad Lake in Kerala. One of the most colourful festivals of this region, you'll find the largest participation of chundan vallams a.k.a the snake boats in this race! Apart from that, you can also view water pageants and races for other country boats. But the most interesting part of this festival is a legend which is ceremoniously enacted every year during the three-day festival.
The legend behind it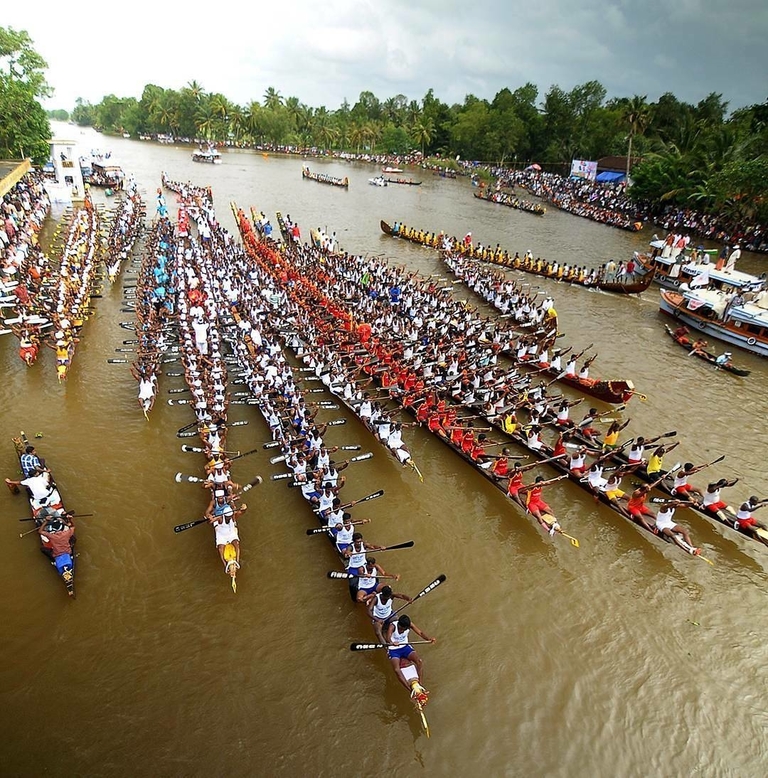 The Payippad Boat Race pays homage to two of the most admired deities of Kerala – Lord Sree Ayyappan as well as Lord Subramanya. Legend has it, the people of the Haripad Village once decided to build a Sree Ayyappan temple. But just before they started to build the temple, the villagers had a vision. In their vision they saw that the idol of Sri Subramanya Swami should be installed in the temple. The vision also stated that the idol would be found in the Kayamkulam River.
Within which a whirlpool would be formed which would serve as the temporary abode of the God. True to the words of the vision, the villagers found the Subramanya Vigraha in the whirlpool of the Kayamkulam River. They ceremoniously brought it back to their village. The journey of the idol was accompanied by countless devotees in a number of well-decorated coloured boats. This is the exact incident which is enacted every year through the Payippad Boat Race.
The Snake Boats of Kerala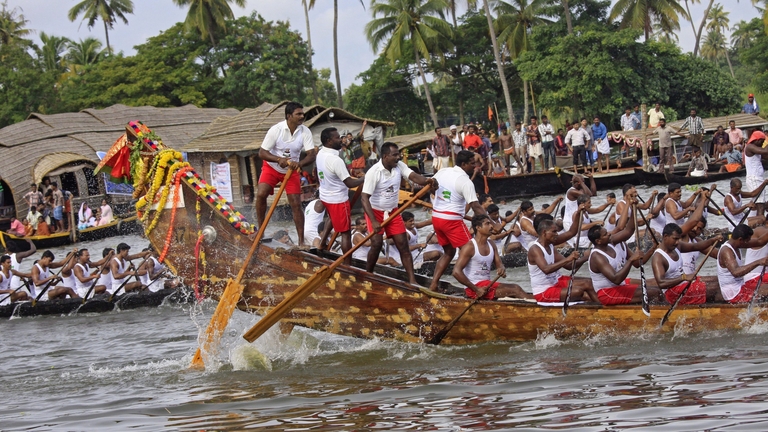 The Battling Snake Boats of Kerala have over 400 years of history associated with them. Don't worry because the snake boats get their name from their shape rather than anything to do with live snakes! Their story can be traced back to the kings of Alleppey (Alappuzha) and the surrounding areas. The King used to fight with each other in boats along the canals. One king, who suffered heavy losses, got boat architects to build him a better vessel. And the snake boat was born, with much success. These canoe style boats are now 100 to 120 feet long and can hold up to 100 rowers!
Featured Image Source: veenaworld.com