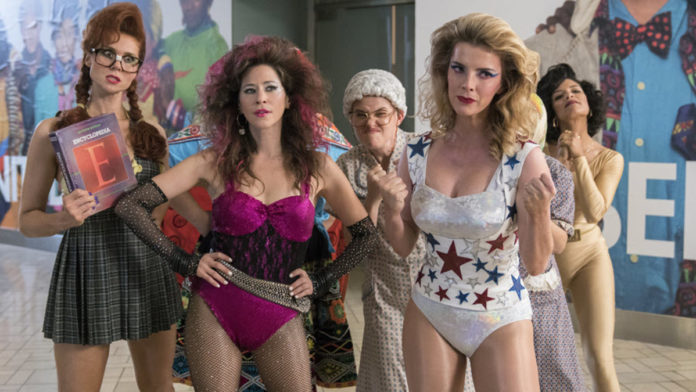 Who doesn't love a show with a strong female lead? We know we do. Shows like Gilmore Girls, Jane the Virgin and How to Get Away With Murder are a favourite not only among the ladies but the boys as well! And since this weekend is going to be a long one (for some of us at least) it could either mean lots of partying or endless amounts of Netflix in PJs! We're leaning towards the latter and if you are too, here's a list of binge-worthy Netflix shows that you can watch if you're in the mood for some girls vs the world kinda stuff!
1. Jessica Jones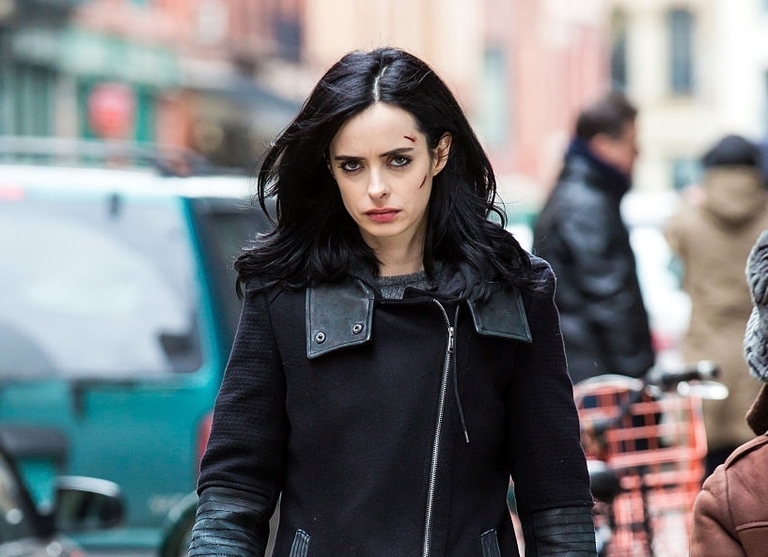 Jessica Jones is a show that addresses issues like sexual harassment which are very prevalent in today's times. The heroic Jessica played by Krysten Ritter not only moonlights as a private investigator but also defends other women. All thanks to superhuman abilities she developed after a chemical spill that killed her parents.
2. The Crown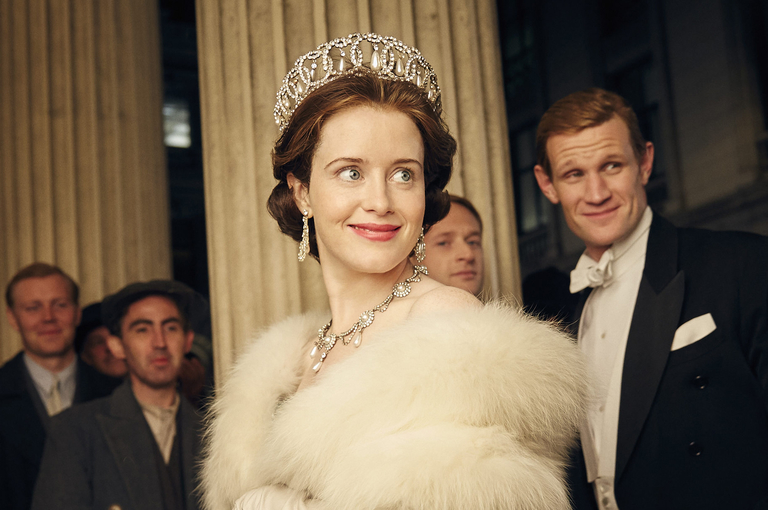 Queen Elizabeth who takes the throne at the tender age of 25 and has to navigate through political rivalries and daunting challenges both in the personal and political realms of her life. While Princess Margaret is busy rebelling against royal tradition to forge her own identity. You're in for a treat with not one but two strong female leads!
3. Dead To Me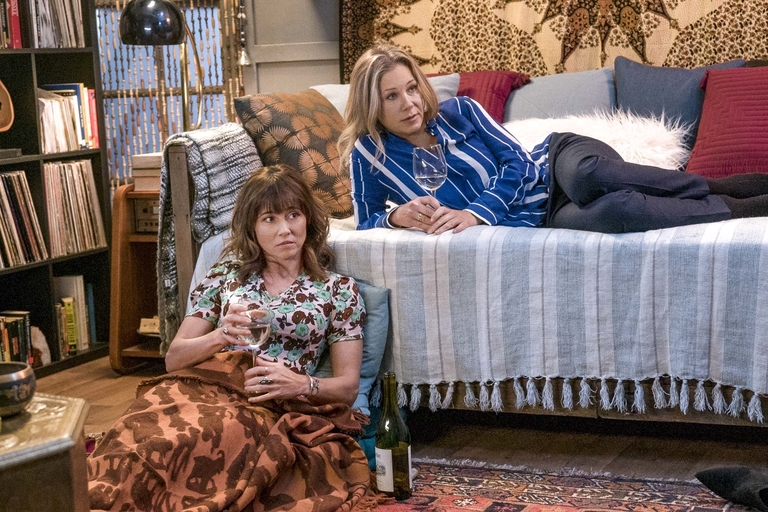 We're all for two strong women forging a powerful bond which is exactly why this dark comedy belongs on this list! A hotheaded widow searching for the hit-and-run driver who mowed down her husband befriends an eccentric optimist who isn't quite what she seems. Exploring the funny side of grief, loss and forgiveness, this show is a must-watch!
4. Orange Is the New Black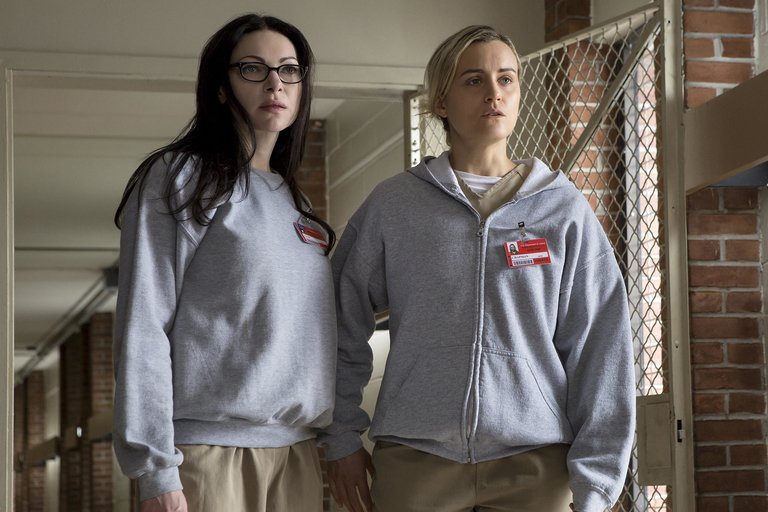 The women at Lichfield Prison are a diverse bunch and are messy, hilarious, rebellious, lewd, vulnerable, savvy and strong all at once. They are unapologetically authentic, some profoundly flawed, yet you'll find yourself deeply rooting for each one of them! OITNB is funny, socially aware and the true definition of must-see TV!
5. Glow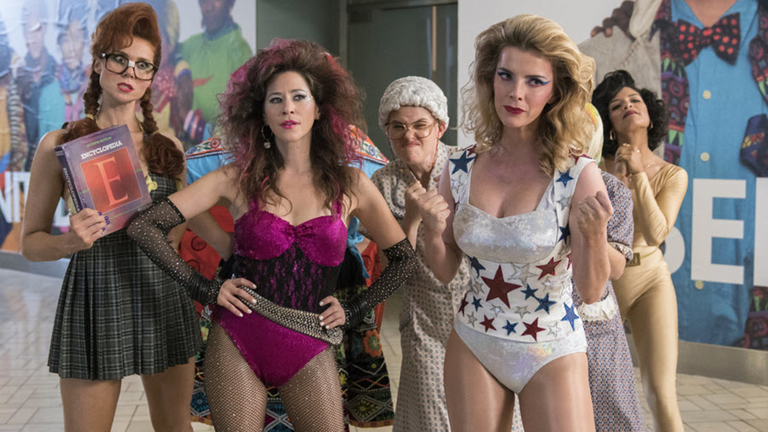 Who knew a show about women wrestling could be such a hit? In 1980s LA, a crew of misfit women reinvent themselves as the Gorgeous Ladies of Wrestling. Full of glitter, screams, struts, stunts and body slams, the Glamorous Ladies of Wrestling pack a punch (literally) and defy expectations at every turn!
6. The 100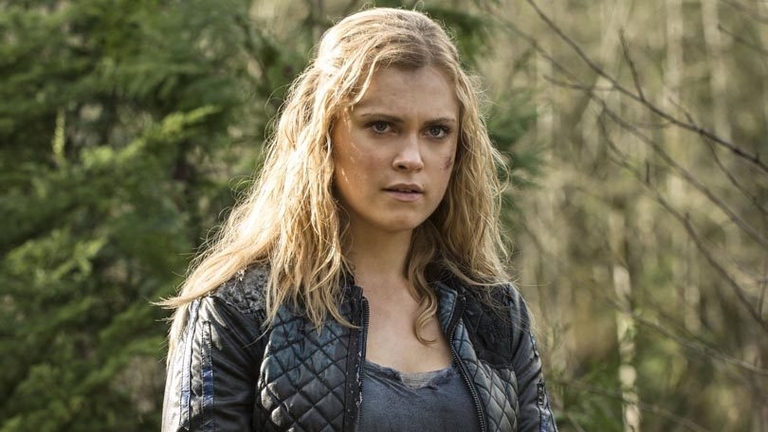 The 100 has found a balance for women, unlike any other show! With so many people in the cast, it is easy for a woman character to get lost in the story. But not in The 100. Clarke Griffin is arguably the show's protagonist and does not even once get overlooked or overshadowed. Not only that but the show also otherwise demonstrates that female characters do not need to sacrifice their femininity, emotions, or integrity to achieve respect in a community!
7. Russian Doll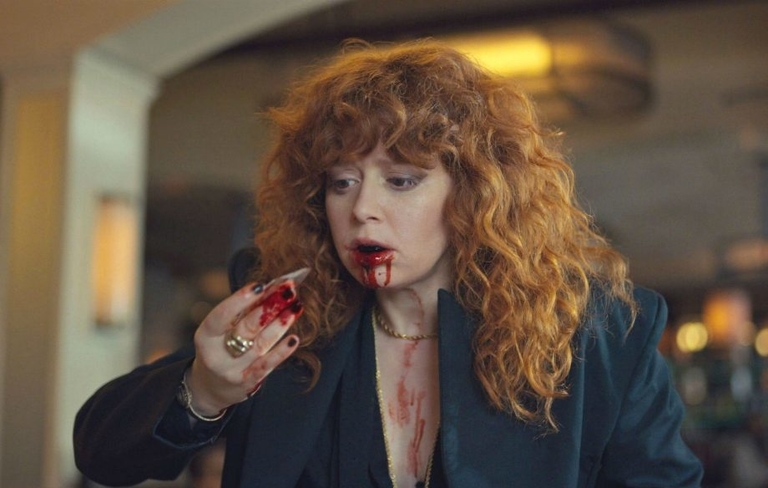 Not just strong female leads, this show also boasts of all-woman writers and director and what this women-led team delivers is absolute brilliance!
There's a unabashedness to the centrality of its women, but its also done in a very subtle manner. Not once will you hear the protagonist use the words 'As a woman' and that is exactly what makes this show so very good!
8. Trinkets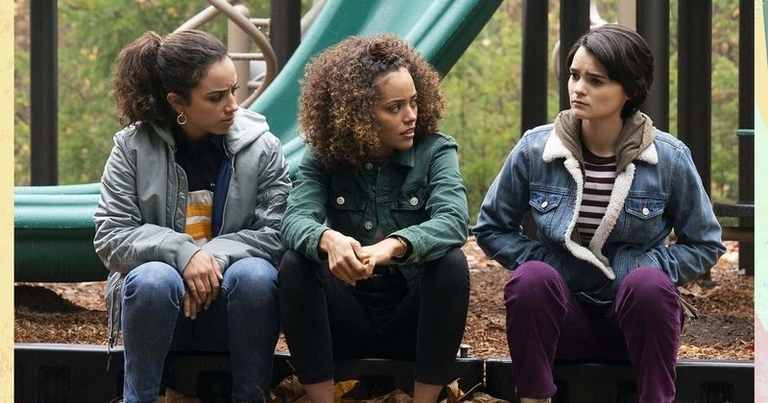 Like we said before, female bonds and friendships are our weakness and this one is based on the strength of teen girl friendships. The show is basically an ode to girls who feel invisible and how they help one another fix their crowns and deal with the challenges in life! Women supporting women is always heartwarming to watch, isn't it?
9. Unbreakable Kimmy Schmidt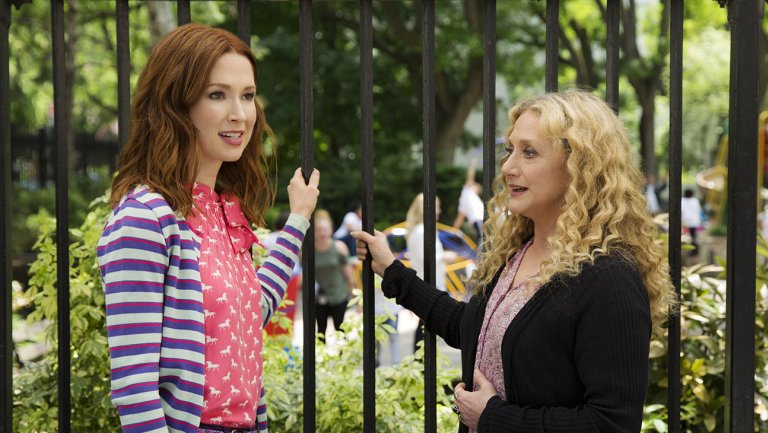 Tina Fey is the co-creator of this beloved comedy, one with a resounding message that females are strong as hell! Despite its dark premise, Kimmy begins the show as an ex-mole woman who has been held captive in an underground bunker since she was a teen. However, it is an uplifting show about the power of optimism and never giving up. What makes this show so great is just how strong Kimmy is to believe in humanity is even after she's witnessed the very worst of it!
10. Godless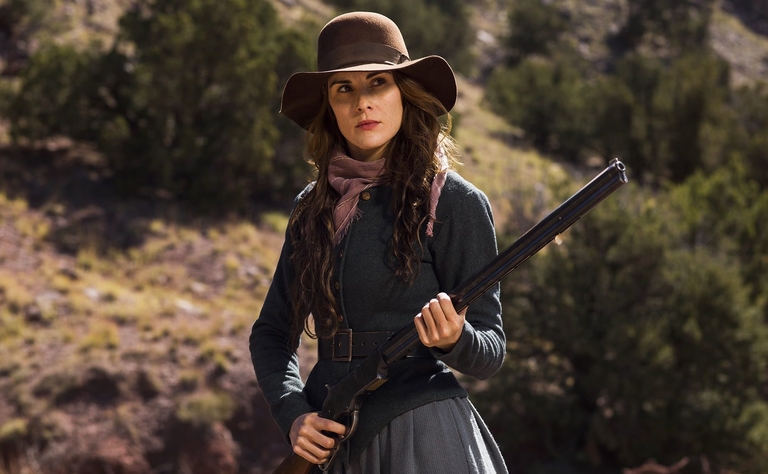 An accurate depiction of 1880s New Mexico, Godless is a Wild West drama in which women call the shots (literally). Here, the women aren't waiting to be rescued, they're running the show. And while their town is no utopia, it's a place where they are all free to be exactly who they are without fear of judgment. Sounds like a dream? Yeah, we know!
11. Chilling Adventures of Sabrina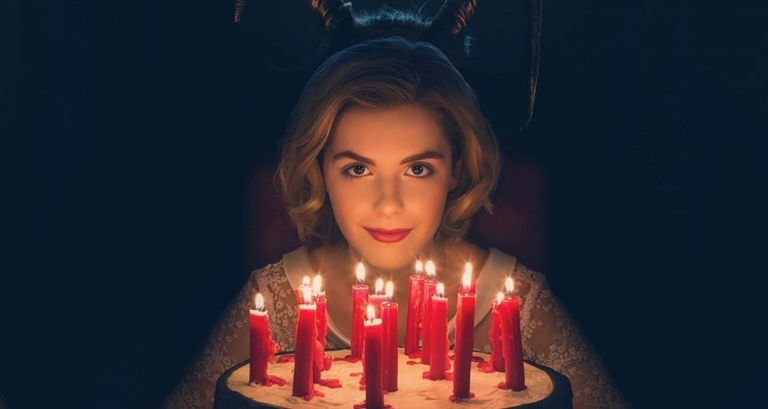 Based on the darker 2014 comic book of the same name, in which a witch Sabrina Spellman balances her life as half-human, half-sorcerer. If there's one thing we can learn from this show, it is that women can do it all and how! As a fierce young half-witch rising up against oppressive patriarchy, Sabrina makes a strong case for becoming one of the most iconic characters in recent TV history. You'll have to watch it to know what we mean!
12. What If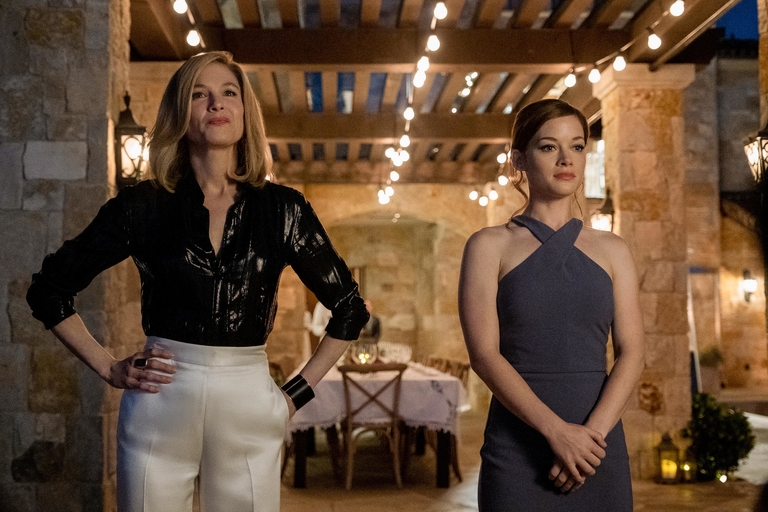 What's better than a woman who knows exactly what she wants? Two ambitious women who are ready to do whatever it takes to achieve their goals, this show is an example of women get what they want, one way or another! This one is a deliciously entertaining series that will let you know that women will do whatever it takes to get to the top!
Featured Image Source: Broadcasting and Table