Mumbai's favourite festival, Ganesh Chaturthi is almost here and the entire city is busy with the celebrations! The ten-day festival begins on 2nd September i.e. Monday and the preparations for the festival have already begun in full-swing across India. We got in touch with Mumbai based photographers Mayur Sonawane, Vijay Mandal and Adesh who shared some gorgeous pictures of Ganesha idols and pandals across the city of dreams-Mumbai.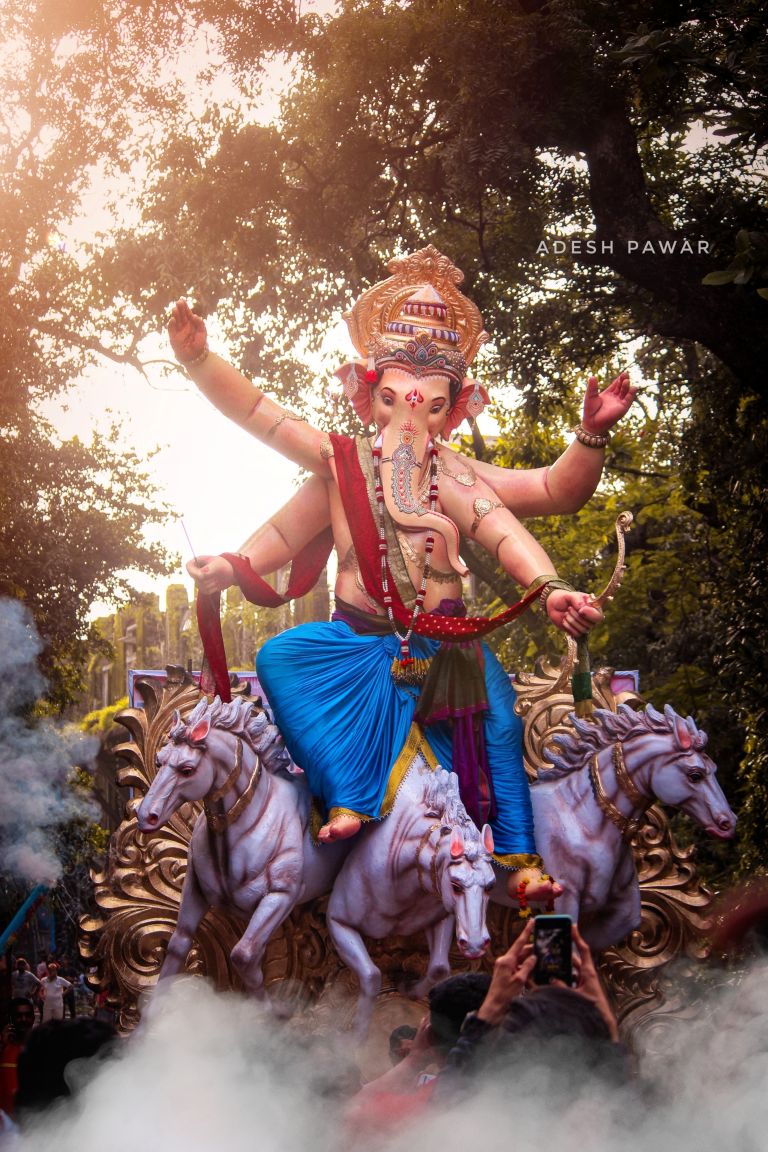 This idol of Lord Ganesha is not only unique but is also adding the sense of his arrival. The picture is taken at Bharat Mata Cinema which is a popular place in Lower Parel, Mumbai.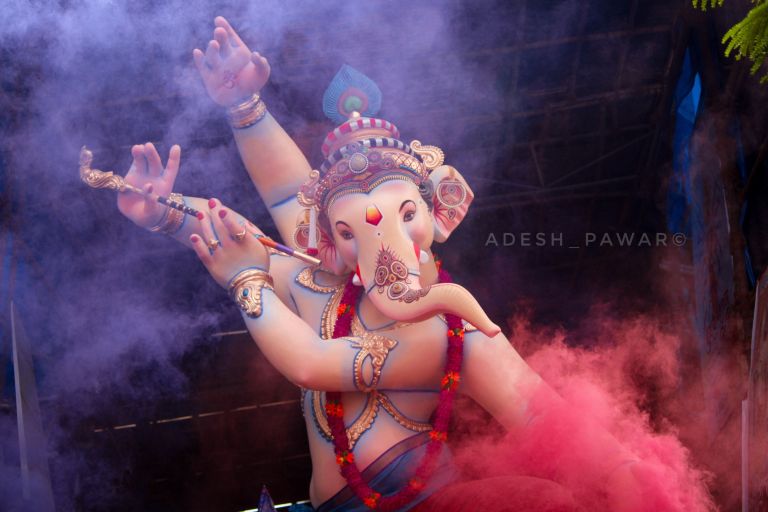 Can't miss this beautiful shot of Bappa, amidst beautiful colours!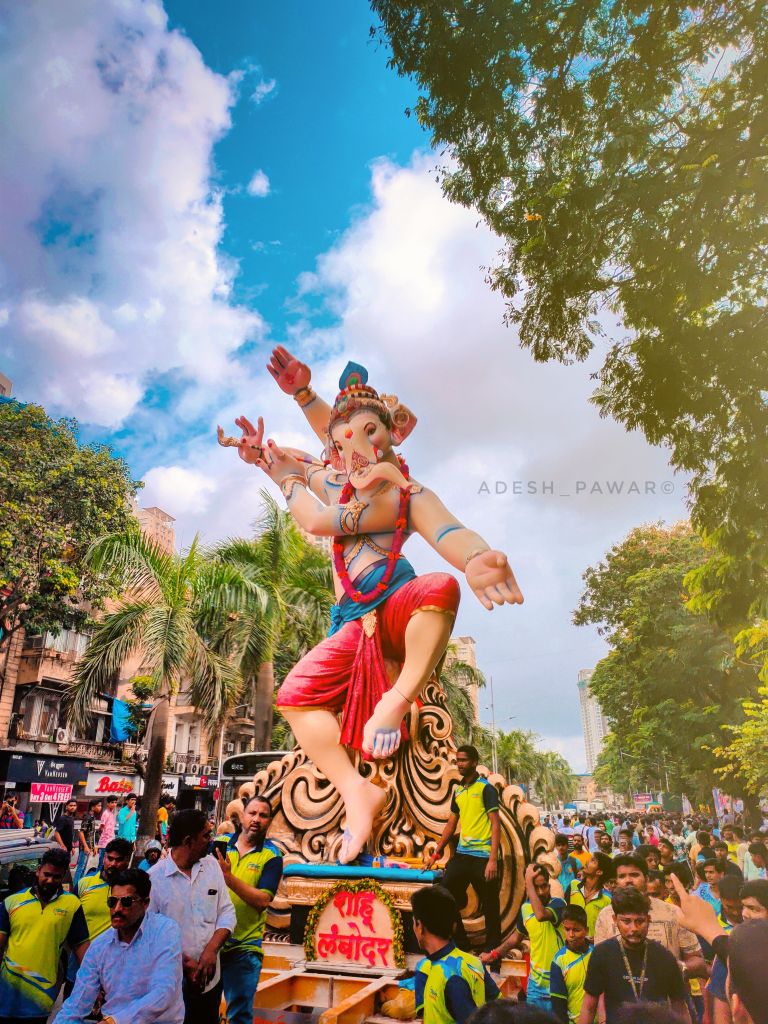 The Ganesh festival has always been an elaborated affair for Mumbai! This picture was taken at Parel and this idol is gorgeous in its own way.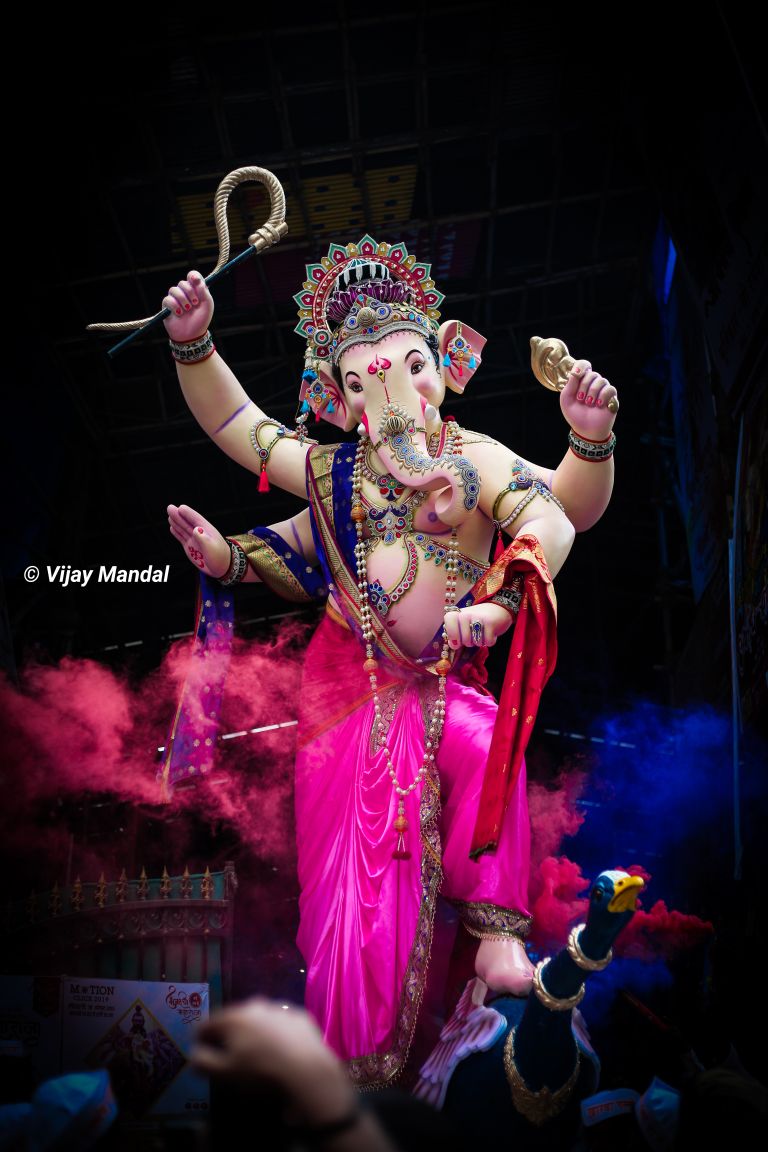 Ganpati bappa morya, mangal murti morya – that is what the entire Mumbai is chanting. You just can't get your eyes off from this stunning idol!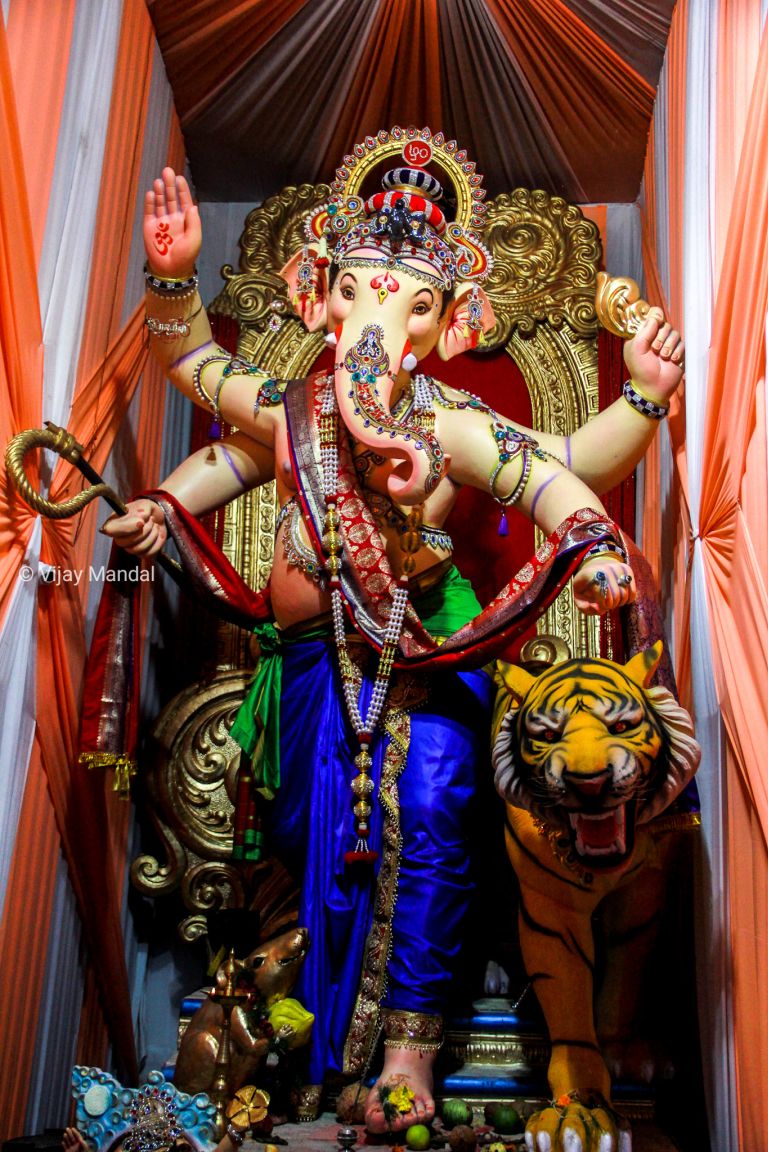 This is Shakthi Ganesha, he is the guardian and a protector. He has four hands, with one hand, he is blessing all the devotees and in the other three hands, he holds garland, noose, and goad.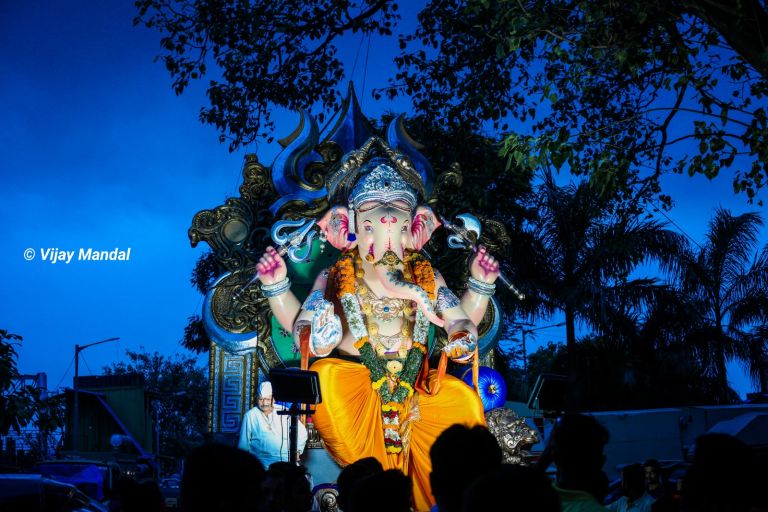 With a silver touch on the entire idol, this Lord Ganesha idol looks amazingly gorgeous during the night yatra.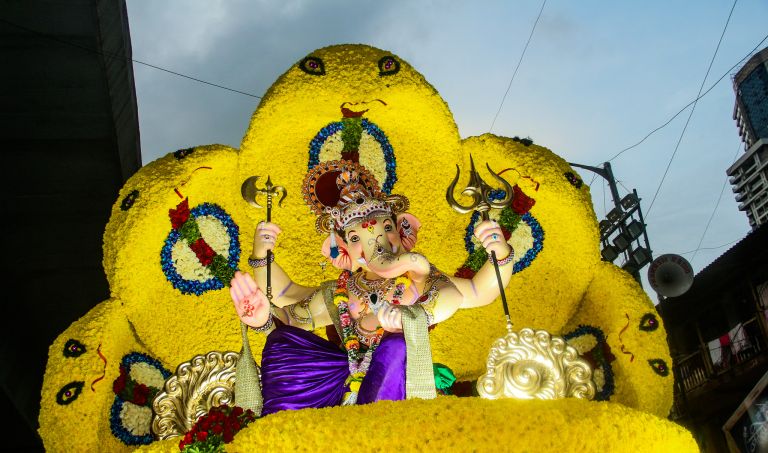 Here you can see Bappa sitting in a relaxed pose. And if you look closely, you'll be able to see how the entire decorations are made of flowers.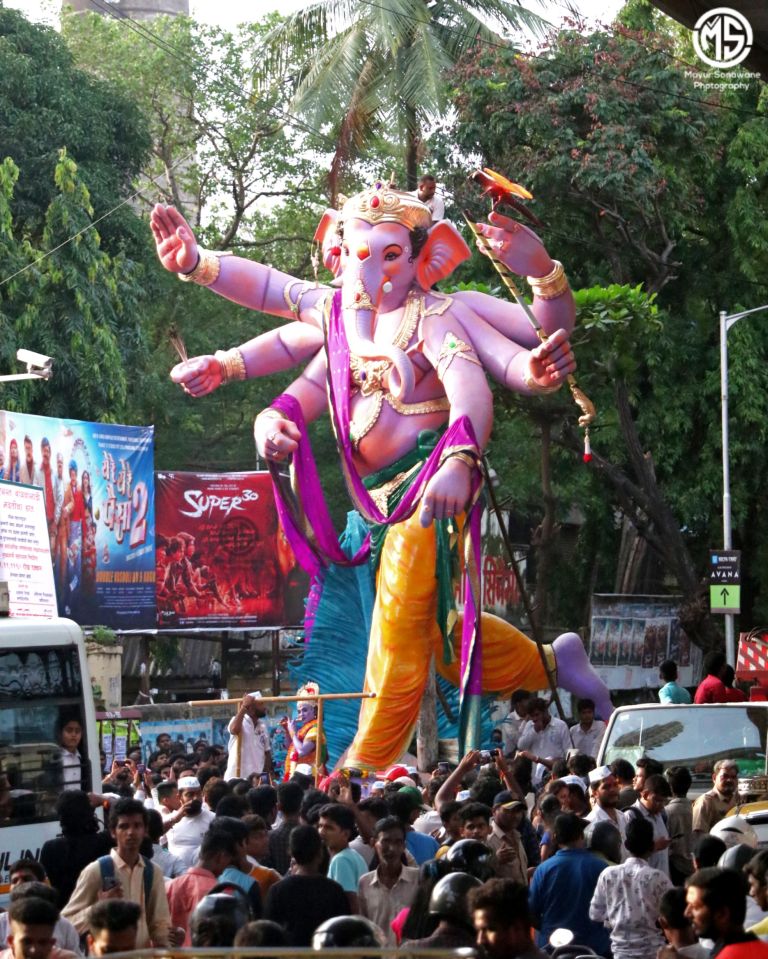 With his six arms, each arm is holding something unique. He is holding a veena, pomegranate, paddy, lotus, and rudraksha in each hand.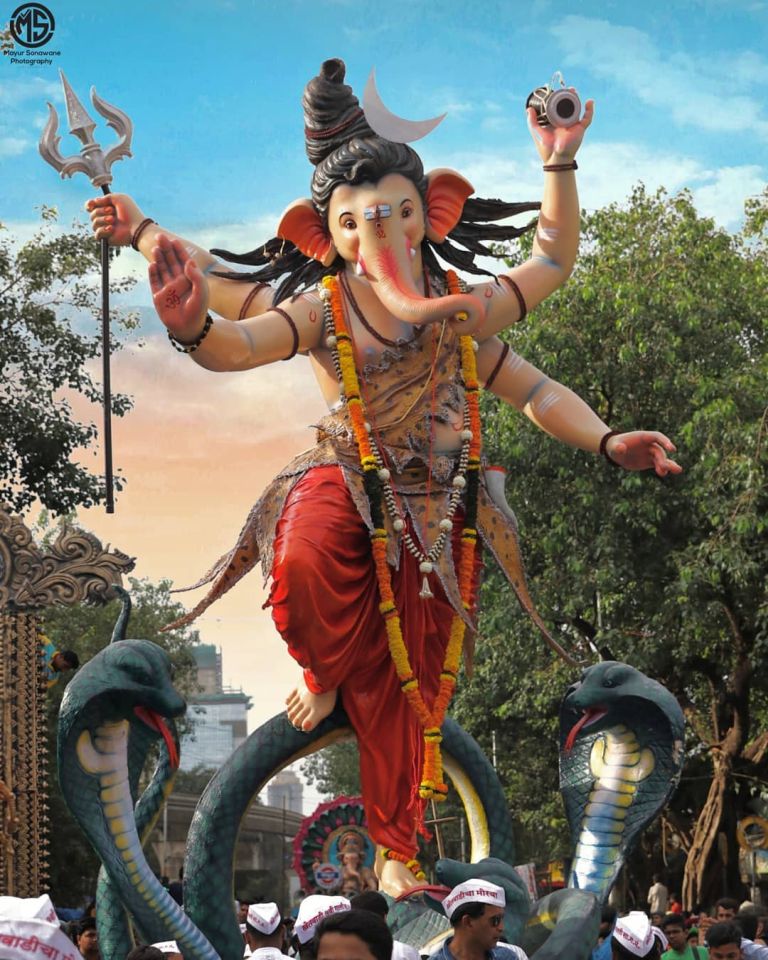 In this picture, Lord Ganesha is a happy dancer. He is seen dancing under the Kalpakavriksha and giving blessings to the devotees.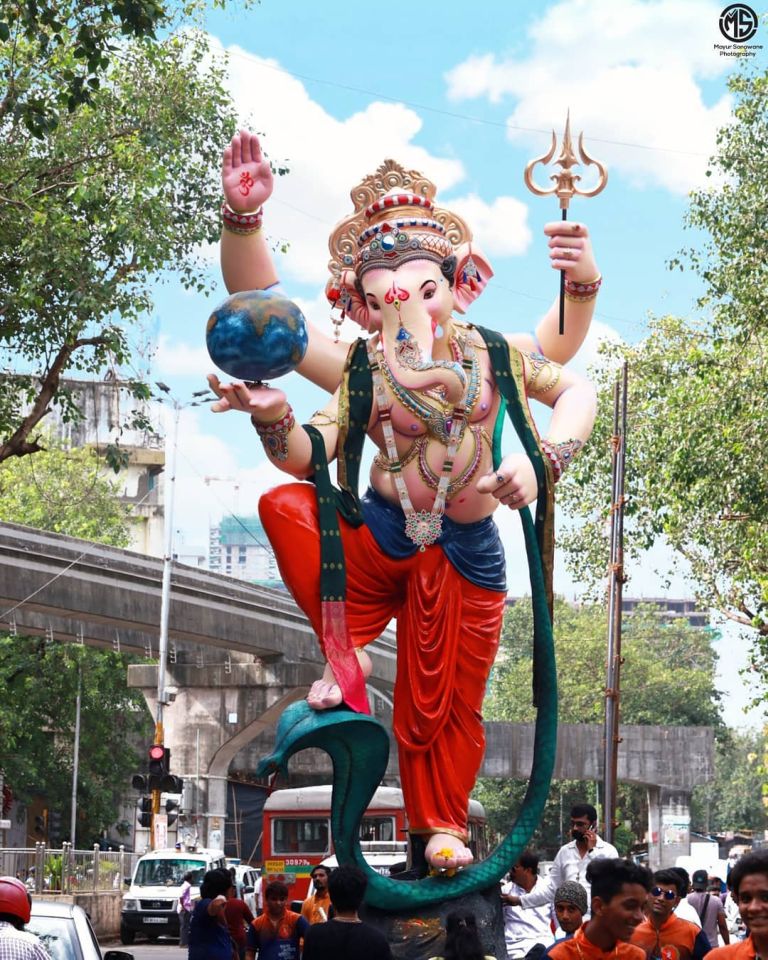 This idol is unique in its own way! Holding a globe in one hand, trishul in one and giving blessings through another hand.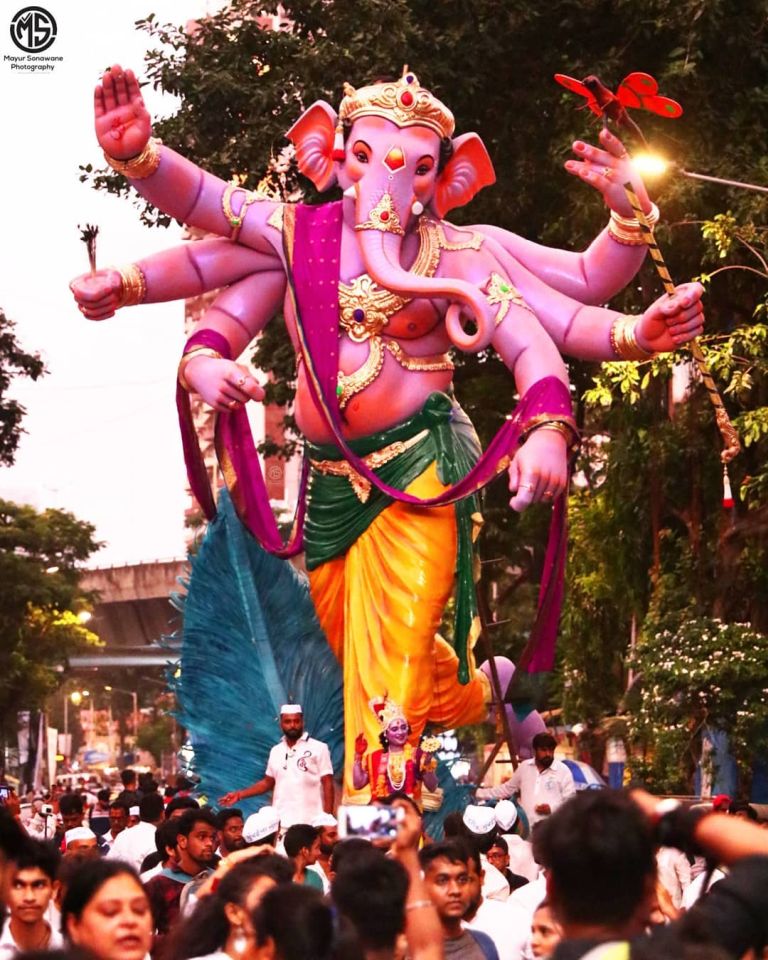 This idol is called the Ucchista Ganesha. This one also has six arms, each one with its own significance.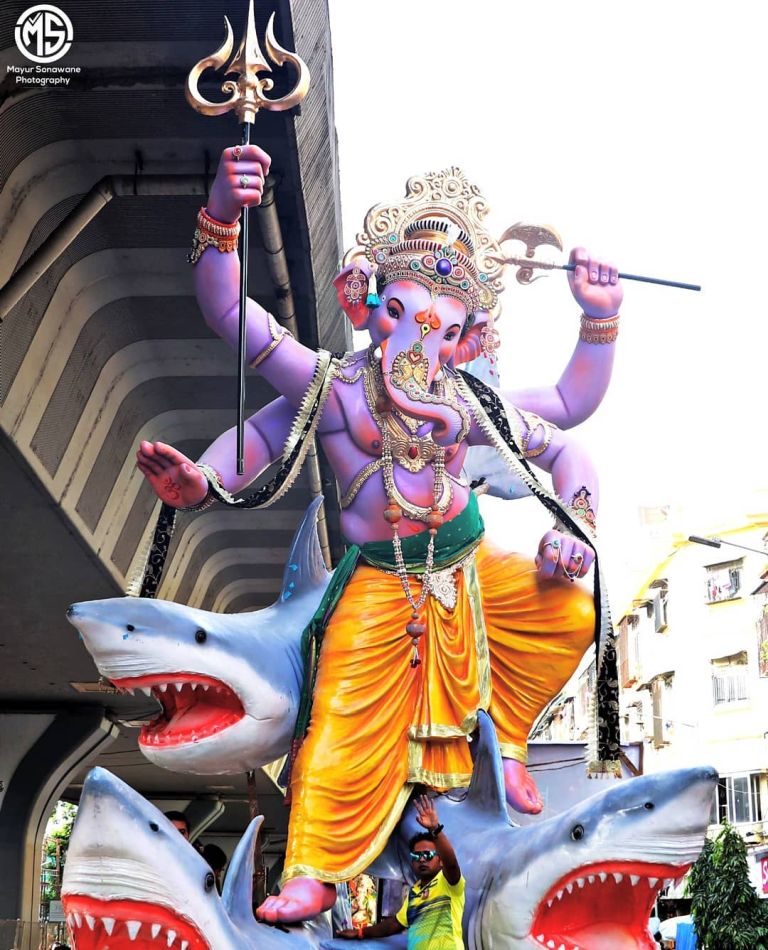 Sitting on a shark, this Lord Ganesha is coming to our homes to spread his blessings with good fortune!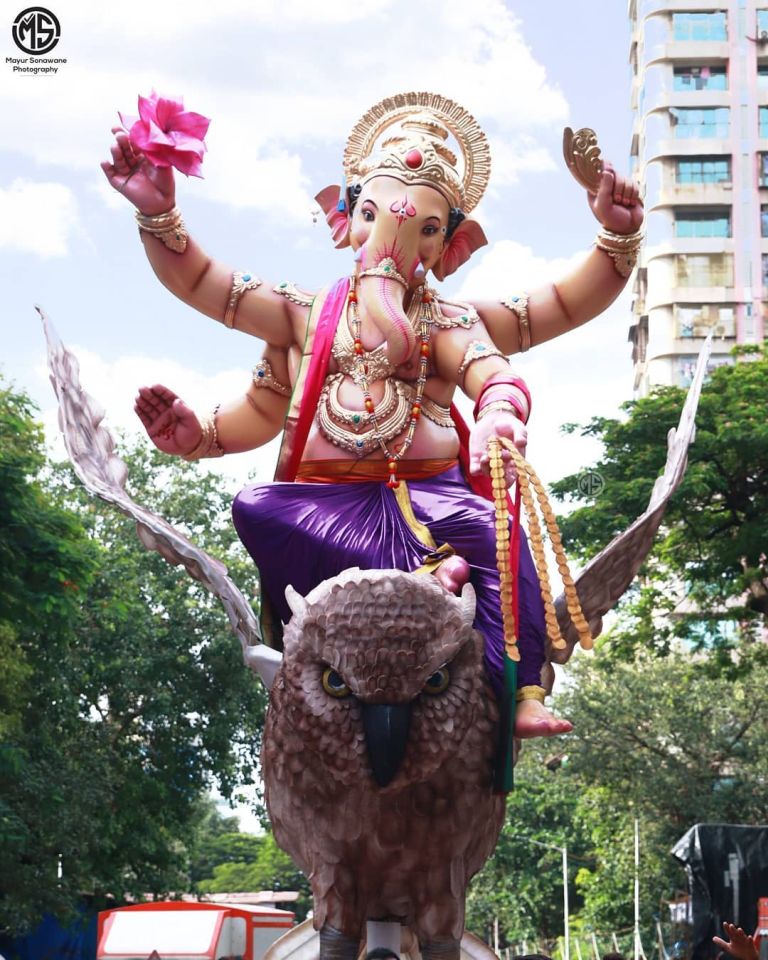 He is the Lord of removing obstacles. Lord Ganesha is sitting in Padmasana pose on his vehicle.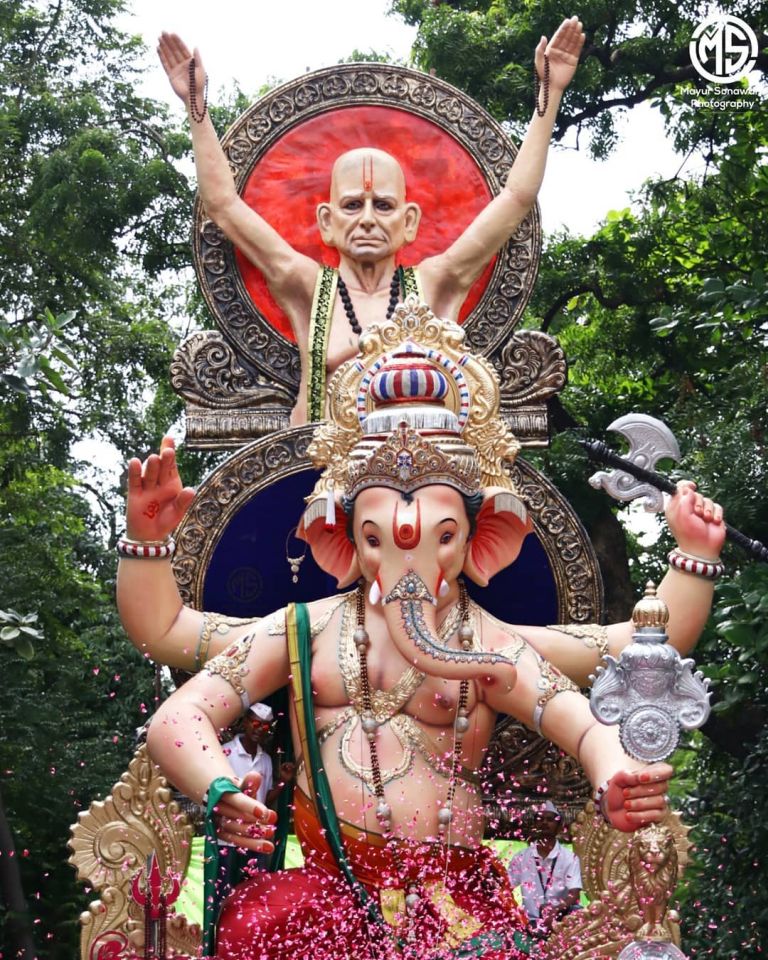 It's time to welcome Lord Ganesha with our open arms and seek all his blessings!
(Featured Image Source: Instagram/Vijay Mandal and Adesh)