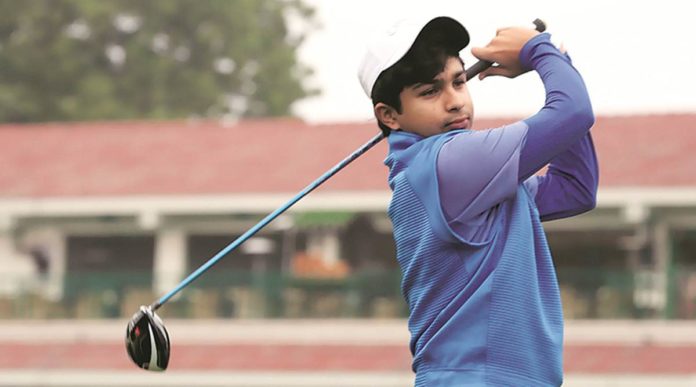 With National Sports Day just around the corner, we got in touch with Payal Chugh, mother to the golf prodigy Raghav Chugh. Raghav has recently won the All India Junior Golf Finals and definitely seems to have a bright future ahead. But all this couldn't have been possible without his parents support, especially his mother Payal. We recently caught up with Payal, who told us the key to supporting your children, the importance of sports in their lives and much more. Read on!
Image Source: Golf Trade

Image Source: Indian Express
Hi Payal. First of all, congratulations on Raghav's amazing achievements. Could you tell us a bit about how he got into golf when he was younger?

Raghav in class 5 was the captain of his school soccer, cricket, and basketball team. He was very good at all three games. He actually started playing golf just to spend time with his nana, as his nana is a member of Delhi Golf Club and used to take him there often to play. He enrolled him in the summer training program at the club. And that's when Raghav started playing golf. Then we took a call that rather than doing team sports we should put him in golf. So, it was just an accidental entry into golf!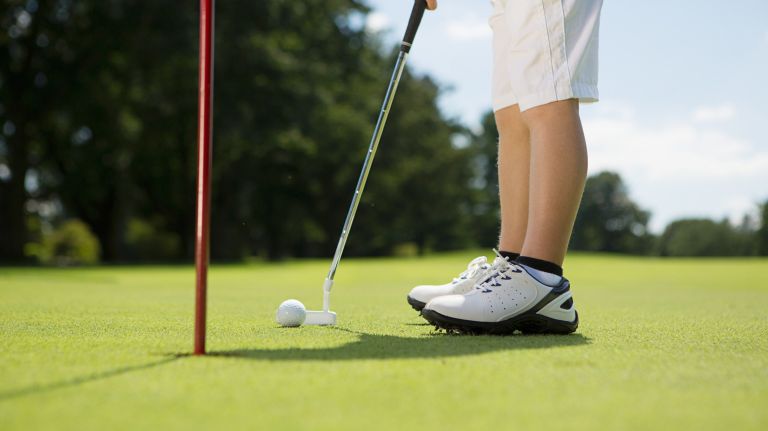 We see how kids these days are glued to phones or tabs. In such a scenario how can parents get them to indulge in sports, without creating a conflict?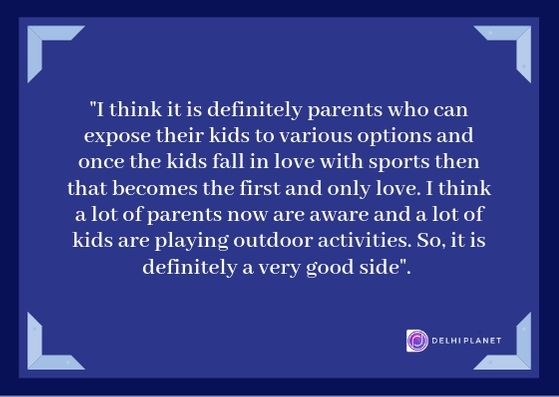 I think it is definitely parents who can expose their kids to various options and once the kids fall in love with sports then that becomes the first and only love. I think a lot of parents now are aware and a lot of kids are playing outdoor activities. So, it is definitely a very good side!

How do you think parents can recognise and nurture their kid's talent, be it sports or otherwise?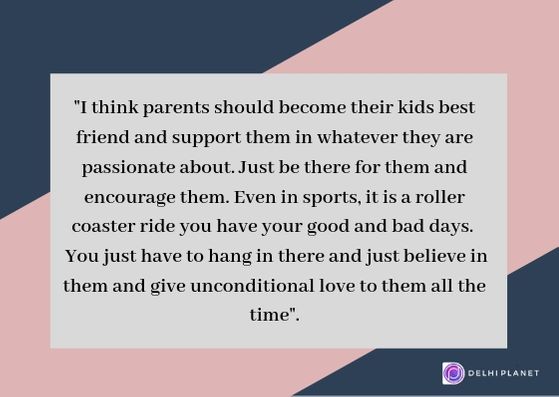 I think parents should become their kids best friend and support them in whatever they are passionate about. Just be there for them and encourage them in every way possible. Even in sports, it is a roller coaster ride. Some days you have good days and some bad days. Like in one match, Virat Kohli can get a century and duck in the next. You just have to hang in there and give your children unconditional love.
How did you help Raghav manage juggling between training, studies, travel, and pressure of performing?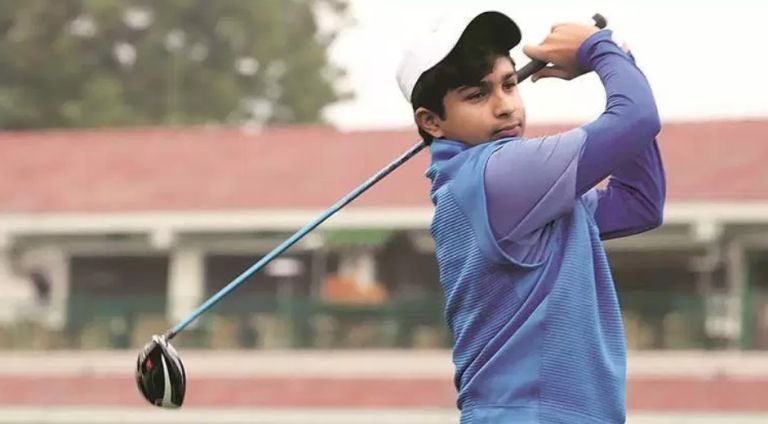 I think if a kid is passionate about it then he can do much more than we think. I think a kid who does sports knows how to focus on academics also. Sports teaches you a lot of discipline and focus. So, I think any parent who thinks his child is spending a lot of time on the creative side and less time on books, it's the quality that matters not the quantity. Where there is a will, there's a way!

How do you feel parents and society can be supportive if a child wants to seriously pursue a hobby or a sport. We often see how parents only stress on studies.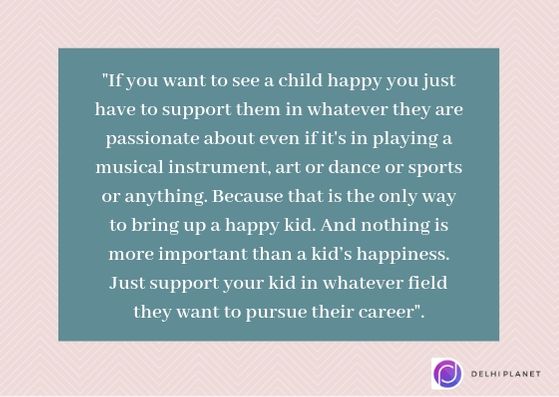 If you want to see a child happy you just have to support them in whatever they are passionate about even if it's in playing a musical instrument, art or dance or sports or anything. Because that is the only way to bring up a happy kid. And nothing is more important than a kid's happiness. Just support your kid in whatever field they want to pursue their career.

How important do you think it is to have a backup plan in life in case a child's passion doesn't work out?

That's the thing, your sports and academic should go hand-in-hand, you don't have to be a 90 percenter but should get decent grades. So, you have to have a plan B in that case.

We all know how sports is important for people to be fit. But apart from that, why do feel it's important for kids to pursue sports in life?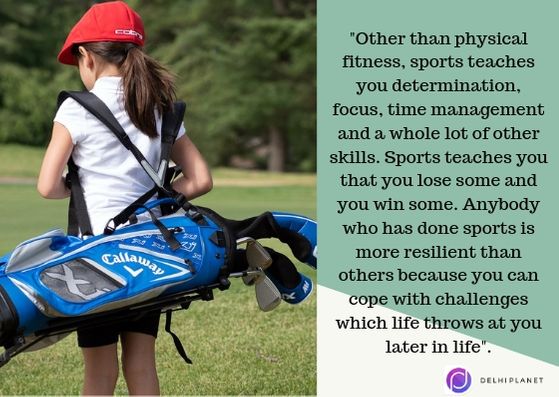 Other than physical fitness, sports teaches you determination, focus, time management and a whole lot of skills. I got to know recently about an athlete who is currently studying at St Stephen College and plans to do law later. She said the lessons she has learned on the playground are way more important than the ones she learned in class.
You learn so so much on the playground, you learn time management, how to get along with people, team management and more. Sports teaches you that you lose some, you win some. It teaches you valuable life lessons. Anybody who has done sports is more resilient than others because you can cope with challenges which life throws at you later in life.
True that! We hope our insightful conversation with Payal gave you much food for thought. Let us know what you think about parents being supportive of their kids' passion in the comments below.
(Featured Image Source: indianexpress)