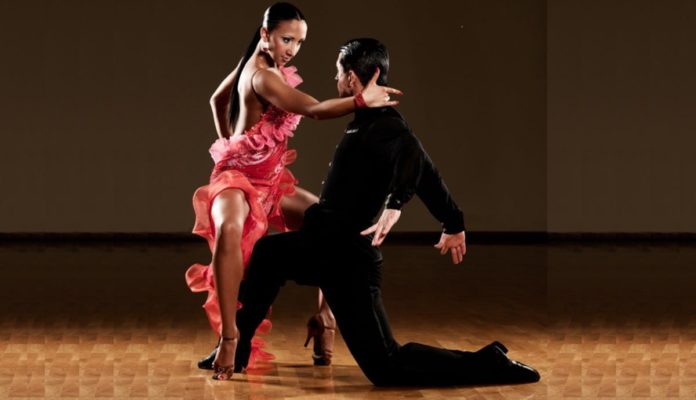 Dancing for kids may be fun, but if you've tried dancing as an adult, you'd know what great stress buster it is! And if you too have been looking to shake it a little, then we must tell you that 'Bachata' is the latest dance form everybody is going ga ga after! For all those who don't know, Bachata is a passionate dance form which may seem like Salsa but is not. Read on to know more about Bachata and also where you can learn this sensual dance form in the city.
1. Bailaloca Dance Academy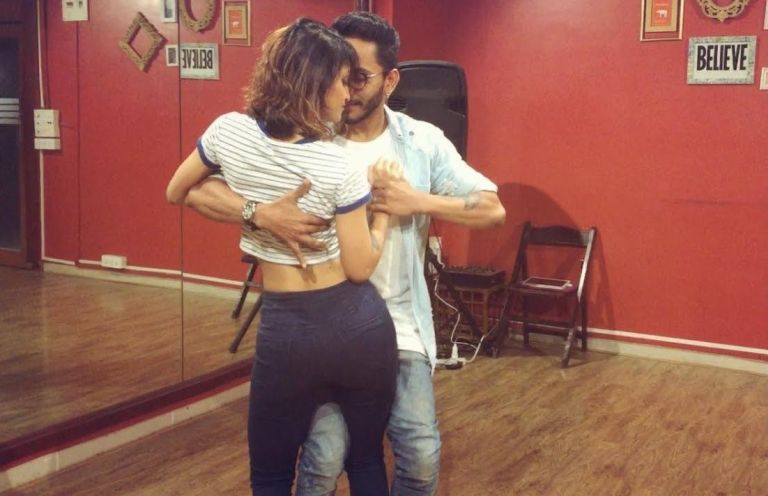 'Baila' means dance and 'Loca' means crazy in Spanish. Baila Loca means 'to dance with freedom' and their tagline says 'let your soul dance'. Tucked in Panchsheel Park, this is one of the most popular dance studios in the city.
We got in touch with the trainer Shalini Sen here and she told us some pretty cool stuff about Bachata- "I and Vishal started Baila Loca dance studio which primarily focuses on teaching Bachata dance style for social dancing, as well as other social partner dance styles. I learned the Bachata when I was 27. I loved it as the music and movement resonated with me. I have been teaching Bachata for over 10 years now".
Where: S 168, Block S, Panchsheel Park South, Panchsheel Park, New Delhi
Contact: 011 2601 1148
2. Salsa India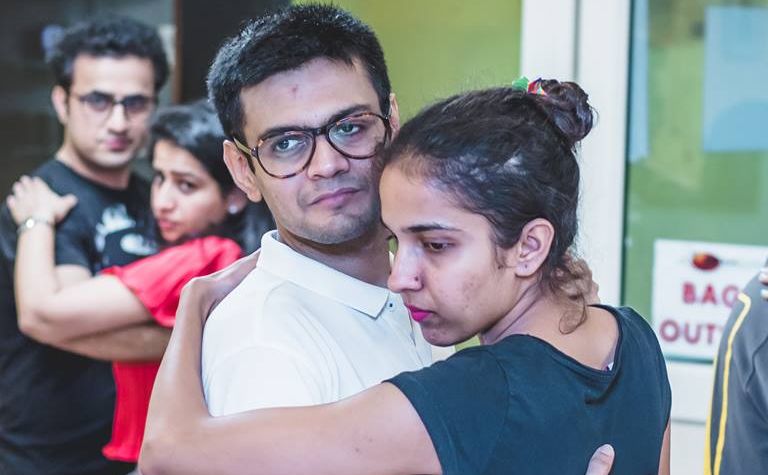 If you are dead serious about your passion for dance, then come join Salsa India to learn the beautiful dance form Bachata with the in-house experts. These people even host passionate and energetic Latin nights at Summerhouse Café each Sunday night. They have different packages to enroll- Beginner, Improvers, Advanced improvers, Intermediate and Teacher training. You can even ask for personal training here! 

Where: K-1/69, Chittaranjan Park, Nehru Apartment Road, Opp South Park Apartment, New Delhi
Contact: 097111 72572
Check Out Their Website Here

3. Thank God For Dance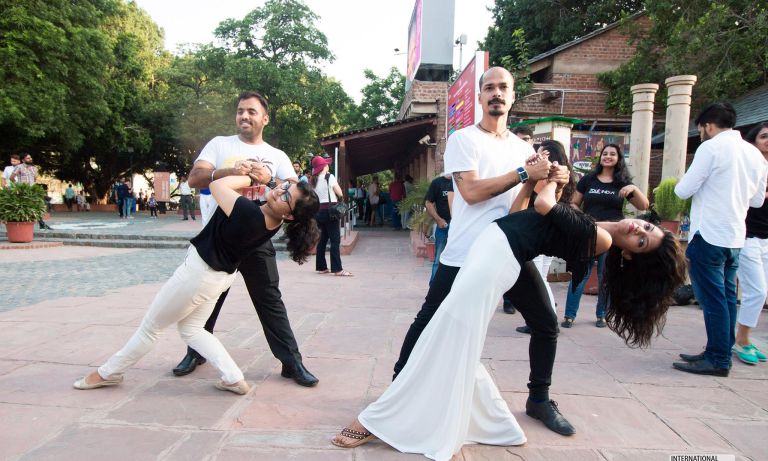 They offer the most varied curriculum with training for dance forms like Salsa, Zouk, Bollywood, Jazz, Contemporary, Hip Hop, Belly Dance, and Bachata. You can train yourself under the talented experts Anuj Gupta and Marcos Fonseca to learn the dance form of Bachata. You can enroll yourself in one of the batches which happen every Thursday, Friday, and Sunday. 

Where: C-60, Lower Ground, 3, Geetanjali Marg, Block C, Malviya Nagar, New Delhi
Contact: 082877 32623
Check Out Their Website Here

4. Star Dance Company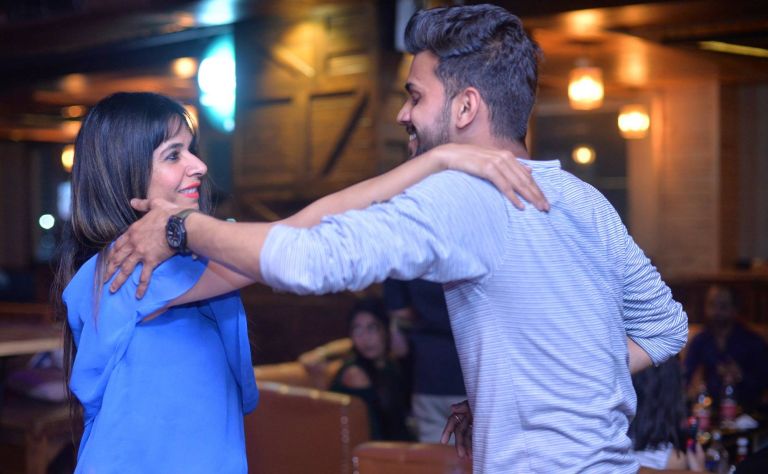 Star Dance Company solely teaches Salsa and Bachata dance forms! They not only undertake dance classes but also directs stage productions that combine elements of drama, emotion, and dance. The classes are held every day for 60 mins. You will get to train under the expert Tara Prasad who has several years of dancing experience. Who knows, maybe you are their next star!
Where: Seven pillars gym, Dlf club5 cc2, DLF Phase 5, Gurugram
Contact: 095606 32514
Check out Their Website Here

5. Ballatino Dance Studio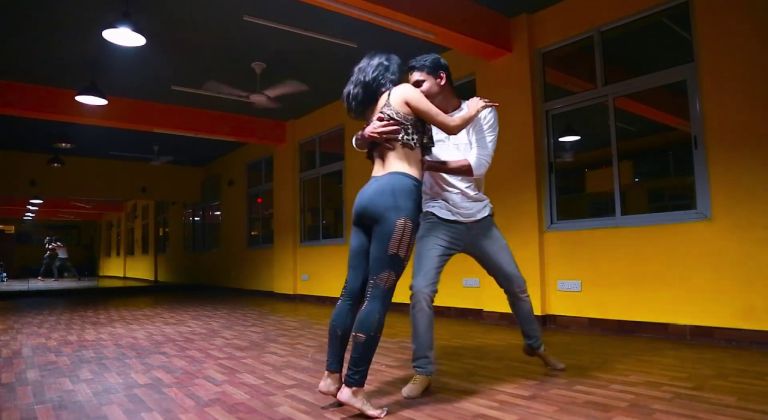 Do you have a true passion for learning the Bachata art form? Don't think much and get yourself enroll at Ballatino Dance Studio. They have a well equipped, and well-ventilated dance studio where dancing becomes totally fun. You will be taught the basics of this dance form, from techniques to footwork. Get going guys, Ballatino Dance Studio is the BEST!

Where: B-7, VSNL Colony, Greater Kailash I, Greater Kailash, New Delhi
Contact: 097115 43055
Check Out Their Website Here

6. Choreotheque Dance Studio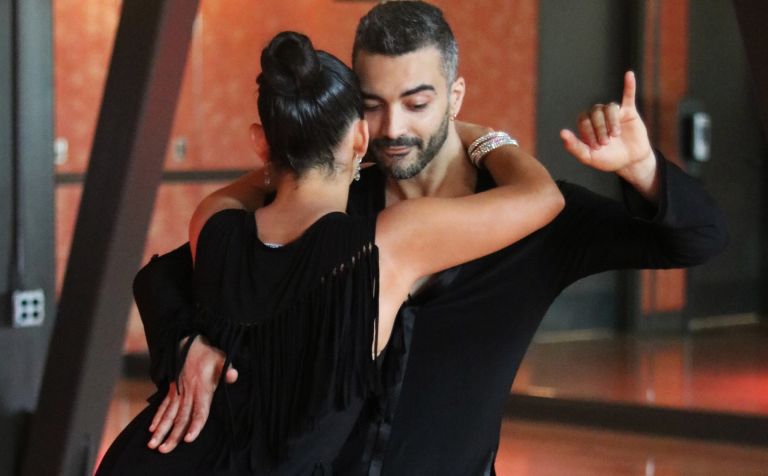 This is a one-stop destination for all those who wish to learn Bachata. The dance form is all about flair and elegance, especially for couples. The classes are held only on Sundays. So if you have had a busy week, this sounds like the perfect way to unwind! Their trainer, Anish, is the Bachata expert who has been in the business since 1999.
Where: D47, Shanti Kunj, Church Road, Vasant Kunj, New Delhi
Contact: 098993 58590
Check Out Their Website Here
7. Nitro Performing Arts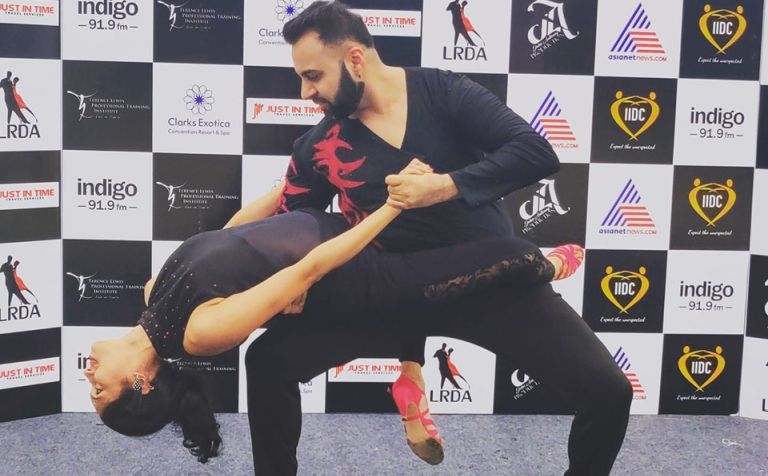 This dance centre is run by Sumit Arora who has been in the industry for more than 9 years. They train in dance forms like Jazz, Ballet and other contemporary dance forms including Bachata. They offer different batches for Beginners, Improvers, Intermediate, Advanced & Performance Batches.

Where: H30A, Block H, Kailash Colony, Greater Kailash, New Delhi
Contact: 011 4039 5380
Check Out Their Website Here
(Featured Image Source: Patch)