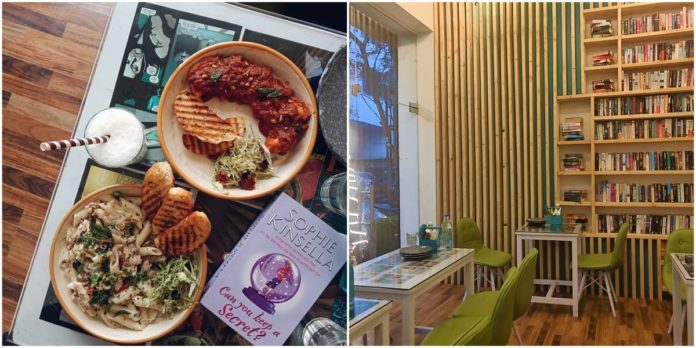 All the book lovers in the city here's a place that you absolutely have to check out. The newly opened The Nerdy Indian is India's first book cafe which promises a free book to each patron with a spend of over 500 bucks! Yes, you heard that right! So if you're someone who loves to read or collect books and are almost always found inside a bookstore, this cafe is just the place for you!
The Nerdy Indian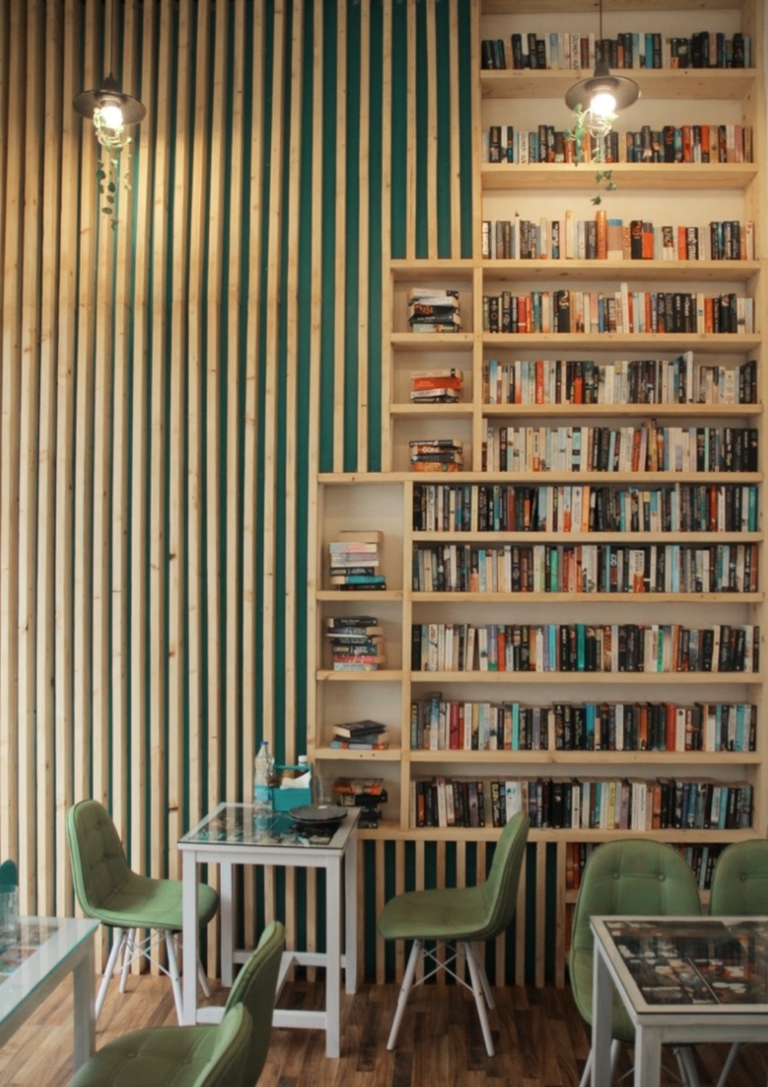 This cute cafe located in Saket is the perfect place to chill at on a lazy afternoon. With its wooden flooring and green and white interiors, the place feels like a cosy little library. But the highlight, of course, has to be the bookshelf which consists of a collection of over 1000 pre-owned books!
From Jeffrey Archer to Agatha Christie, you can find fiction books from every author that you can name and even the ones you haven't heard of. Isn't that a great way to discover new books? We got in touch with the people at the cafe to tell us about this unique concept,
"In the hustle-bustle of the city, we often look for a cosy space where one can fold-up our legs and read our favourite book in peace. India's first cafe that gives you a book for every meal you buy, The Nerdy Indian is the haven you've been looking for. What's more interesting is that you get to choose from a wide collection of 1000+ pre-owned books from across the world."
A Book For Free
Image Source: Instagram/thenerdyindiancafe


Image Source: Instagram/thenerdyindiancafe


Image Source: Instagram/thenerdyindiancafe
This cafe has, of course, become super popular among book lovers not just because it is a book cafe but also because they allow you to take not one but two or even three books home. All you've got to do is spend over 500 bucks! Yes, it's that simple. With every spend of Rs 500, you get to take one book home. So if your bill is Rs 1000 you can take home two books and so on. Isn't that a pretty cool concept?
The Food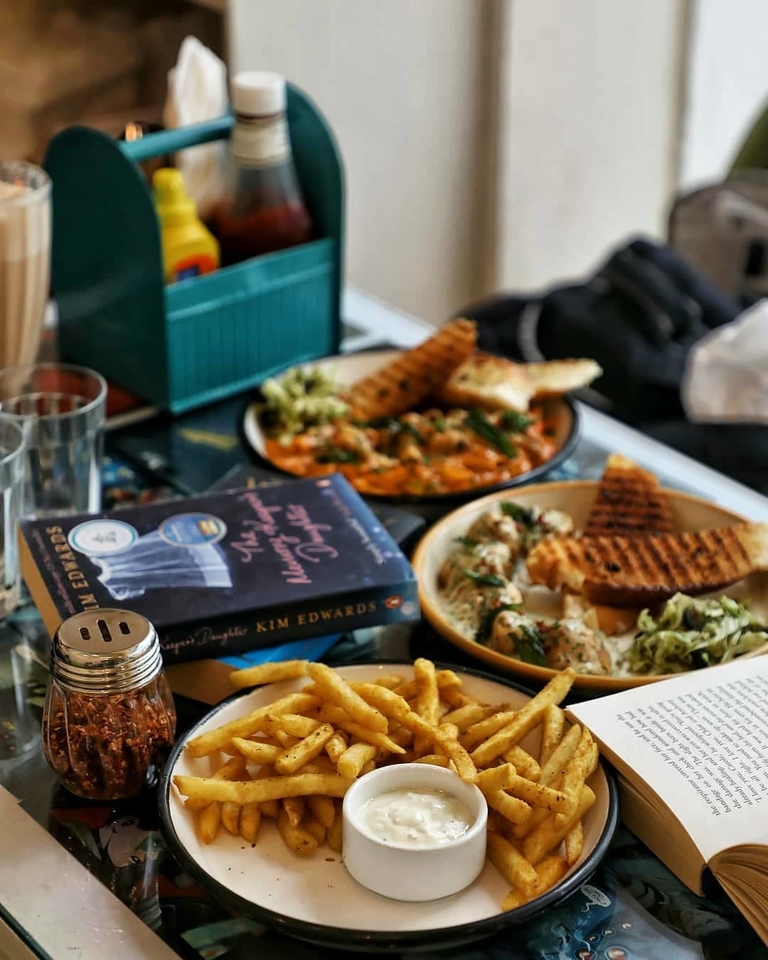 Talking about food they added, "From classic Caesar Salad to desi Matar Kulcha, Tawa Chicken Sausage Masala to Spicy Arabiatta, The Nerdy Indian has one of the nerdiest menus in the capital city. For Bollywood fans, Chunky Pandey with Mar Gayi Rita will be the ultimate desi go-to meal."
The cafe boasts of a vast menu from salads to gravy momos to pizzas and sinful desserts. If you're someone who loves fries, you have to check out the different kinds of fries they have and for desserts, call for their Nutella parantha! Also, you have to have an ice cream shake!
Where: 634, Lane 3, Westend Marg, Saidulajab, Saket, New Delhi
Contact: +91 9582769382