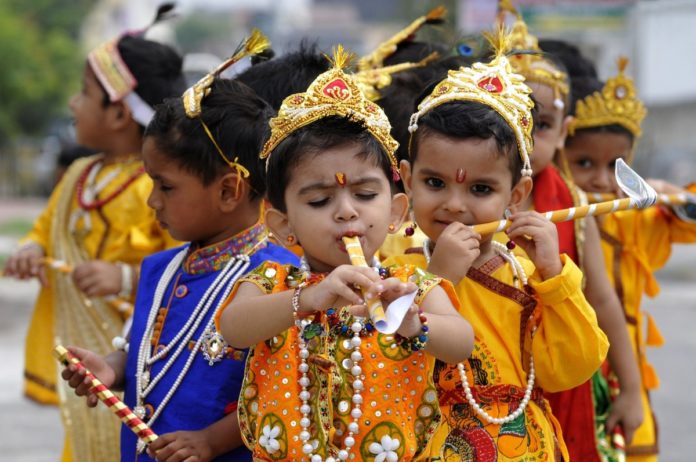 Krishna Janmashtami or what you may simply know as Janmashtami or Gokulashtami is an annual Indian festival which celebrates the birth of Lord Krishna. And if you've taken a look at the calendar, you'd know it's falling on this Saturday, the 24th of August. We've seen people celebrate Janmashtami all over the country by fasting, singing, praying together, preparing and sharing special food and visiting Krishna or Vishnu temples. While the entire country unites in celebrating the birth of Lord Krishna, the eighth avatar of Lord Vishnu, however, every part of the country has a different way of celebrating this auspicious occasion. So here's a look at how Indians in different parts of the country celebrate this festival with full zeal and glory!
1. Maharashtra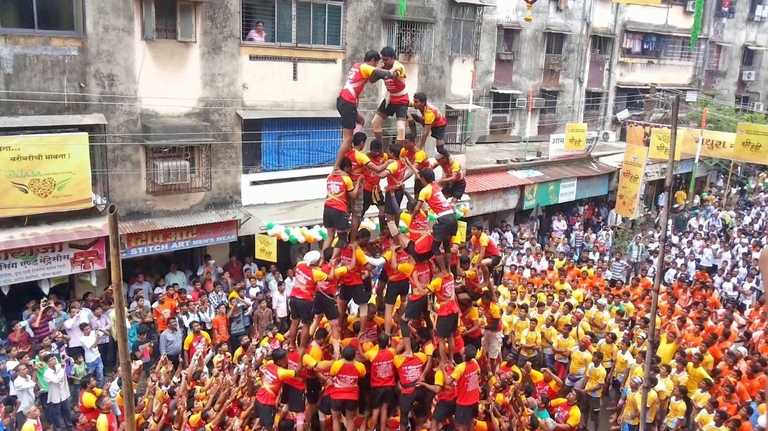 Janmashtami or Gokulashtami, as the Maharashtrians call it, is celebrated in cities such as Mumbai, Nagpur and Pune. We have all seen in movies or in pictures groups of young boys climbing one on top of the other to form a human pyramid to reach the pot of yoghurt that is hung up high. This is known as the Dahi Handi celebration.
It gets its name from the legend of baby Krishna, according to which, he would steal milk products like yoghurt and butter and people would hide their supplies high up out of the baby's reach. Krishna would try all sorts of creative ideas in his pursuit, such as making human pyramids with his friends to break these high hanging pots. This is exactly what you see these young boys called the "Govindas" do at the Dahi Handi celebration all over the state.
2. Gujarat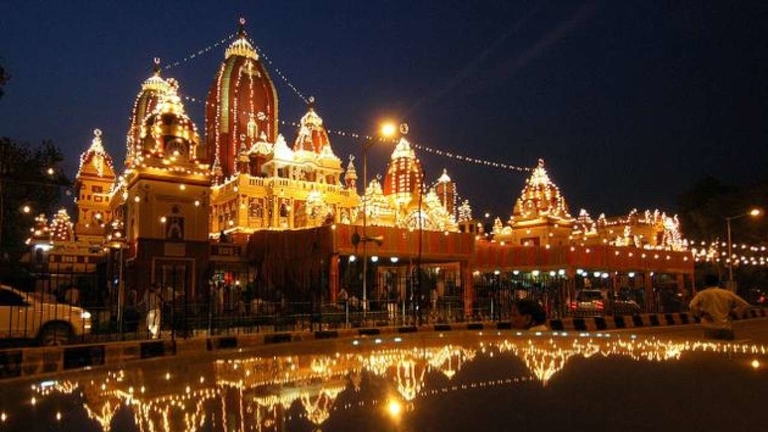 Dwarka, in Gujarat, is known as the "city of Lord Krishna" which is why Janmashtami is celebrated as the most auspicious occasion here. Everyone's heard of the Janmashtami celebrations in the Dwarkadhish temple of Dwarka with constant singing of bhajans throughout the day.
You'll see the entire city lit up with rows of light and continuous sermons are delivered in every nook and corner. In fact, they have to arrange special security to control the excessive crowd that throngs this place during this time. In Dwarka, they also have their own version of the Dahi Handi tradition, known as the Makhan Handi celebration which as the name suggests is a pot of freshly churned butter.
3. Northern India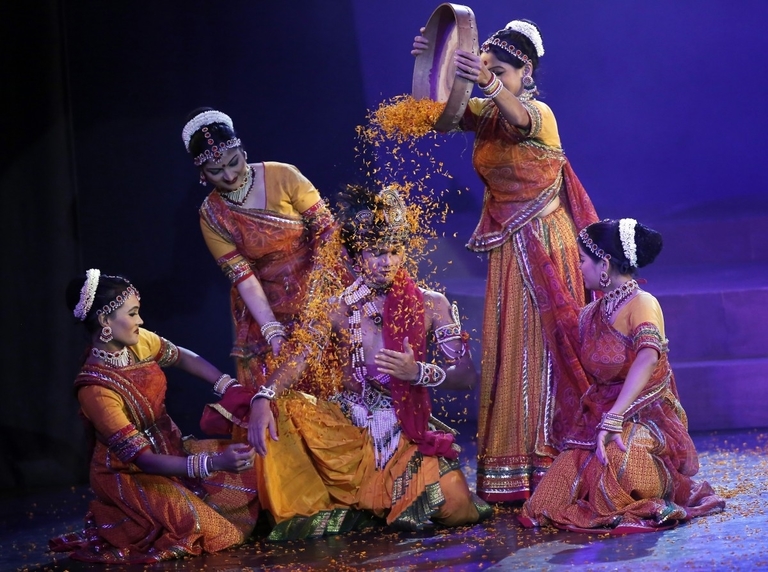 Janmashtami, as you may probably know, is the biggest festival in north India in cities like Mathura and Vrindavan. Mathura is known as the birthplace of Lord Krishna as per Hindu traditions. Vrindavan is where he is known to have grown up. So you can only imagine the kind of celebration that takes place in these cities.
These cities in Uttar Pradesh, as well as others along with places in Rajasthan, Delhi, Haryana and Uttarakhand celebrate Janmashtami. The Krishna temples are decorated and lit up, the devotees hold bhakti events and keep night vigil. Along with that the Raslila celebration, wherein solo or group dance events take place. In Jammu, kite-flying from rooftops is also a part of the celebrations.
4. Eastern and Northeastern India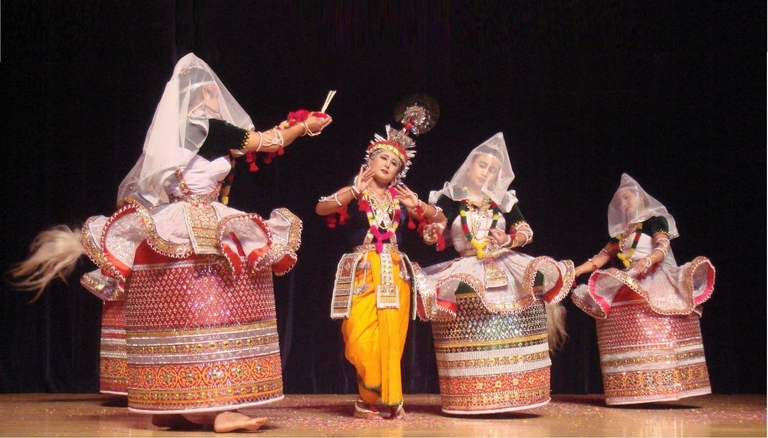 Janmashtami is widely celebrated by the Hindu Vaishnava communities of eastern and northeastern India. Parents dress their children up as characters in the legends of Krishna, such as gopis and as Krishna. Groups listen to the tenth chapter of Bhagavata Purana, and the Bhagavata Gita.
Janmashtami is a major festival in Manipur where it is celebrated through fasts, vigils, recitation of scriptures and Krishna prayers.
The Shree Govindajee Temple and the ISKCON temples also hold Janmashtami celebrations. They decorate the deities of Krishna with beautiful clothes and jewellery and by holding prayers and singing bhajans.
5. South India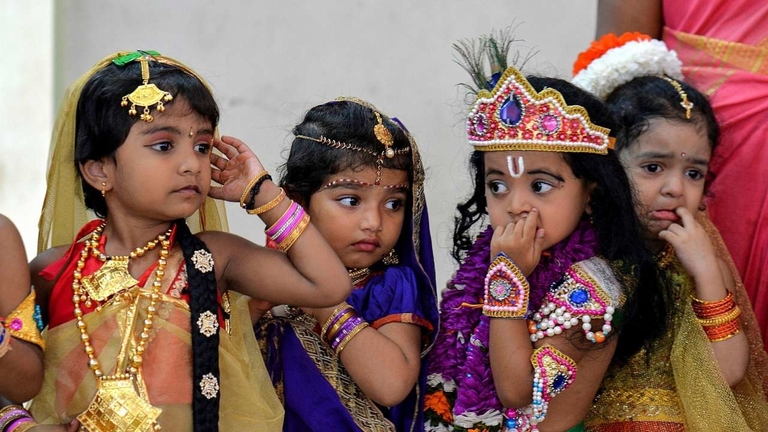 The festival is celebrated with great enthusiasm and excitement in the southern part of the country as well. In Tamil Nadu, the people decorate the floor with kolams, which is similar to a rangoli. Footprints of Krishna are drawn from the threshold of the house till the pooja room. This depicts the arrival of Krishna into the house. They make offerings to Lord Krishna which includes fruits, betel and butter.
Savouries believed to be Krishna's favourites Seedai, Sweet Seedai and Verkadalai Urunda (south Indian dishes) are also prepared. Janmashtami here is celebrated in the evening as Krishna was born at midnight. Most of the people observe a strict fast on this day and eat only after the midnight puja. In Andhra Pradesh, shlokas and devotional songs are recited to mark this festival.
Featured Image Source: Metro