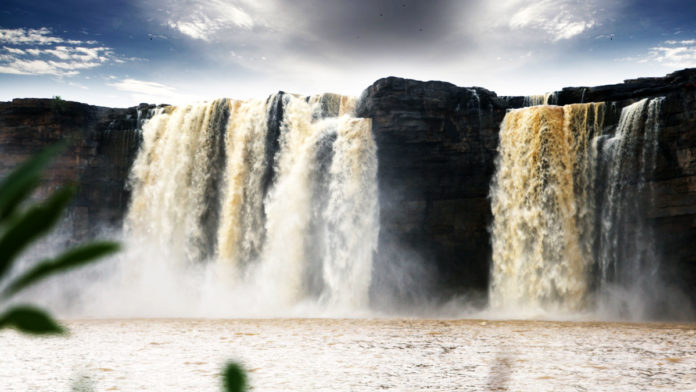 Well, in case you've been dreaming about going to Niagra Falls, we're here to save you some time and money! Did you know we have our own version of the Niagra Falls hidden away in the western part of Chattisgarh? Yes, that's right. The Chitrakote Falls, a.k.a the Indian Niagra Falls, located to the west of Jagdalpur, in Bastar district, is the widest waterfall of India and here is why you must absolutely plan a visit, especially during the monsoon.
The Chitrakote Falls is 300 Meters Wide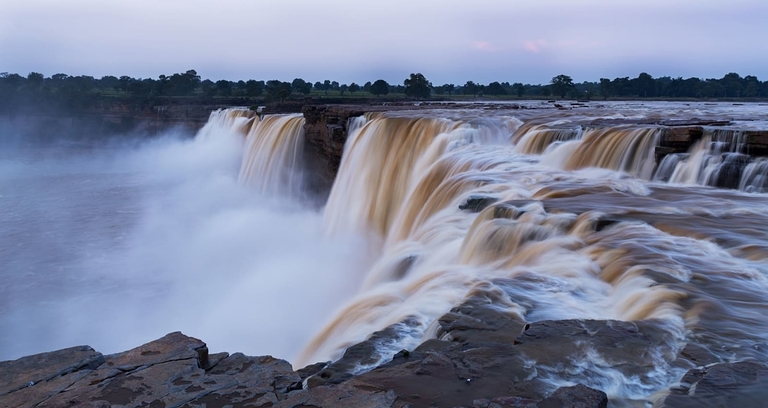 The Indravati river, originating in Kalahandi region of Odisha, falls from a height of 29m to form this waterfall. The fall is about 29 metres high and about 300 metres wide during the monsoon season, making it the widest waterfall of India.
The waterfall is also compared to the Niagara Falls owing to its horseshoe shape and the width. The amount of water discharged per second by Chitrakot is around 20 lakh litres! It is said that the pressure of falling water is equivalent to the weight of 500 elephants!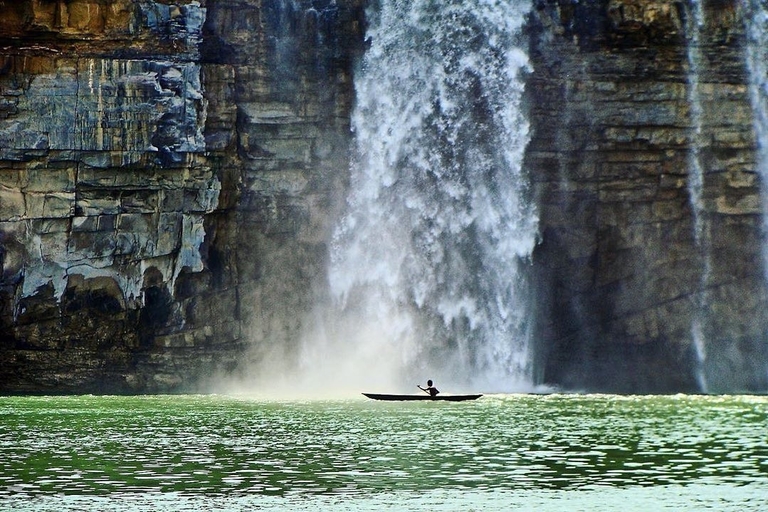 One of the unique features of Chitrakot is its seasonal change in texture due to changing climatic conditions. Monsoons are the best time to visit this destination. Rainbow reflecting on the mist from the waterfall during the monsoons is a sight to behold.
What else to expect?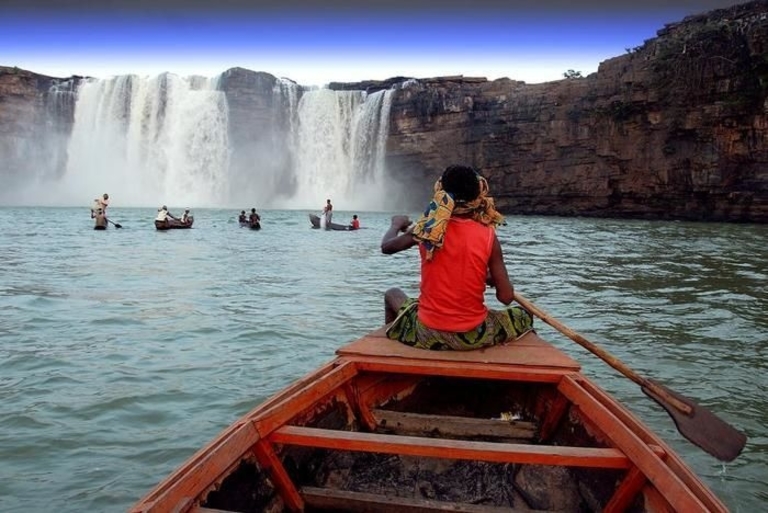 On the banks of the pond below the falls are found Shiv lingas and iron trishuls. On the left bank, you'll see a rock ledge and if you climb down this cliff, it'll lead you to a naturally formed niche which houses stone slabs carved with images of the deities. You might also spot some locals fishing in this area. Experienced adventure sports enthusiasts can also use boats in the stormy parts of the pond below the falls and pilgrims can bathe in the calmer part of the pond. If you happen to visit during the low flow season, you can also swim in the pool of water below!
The Best Time To Visit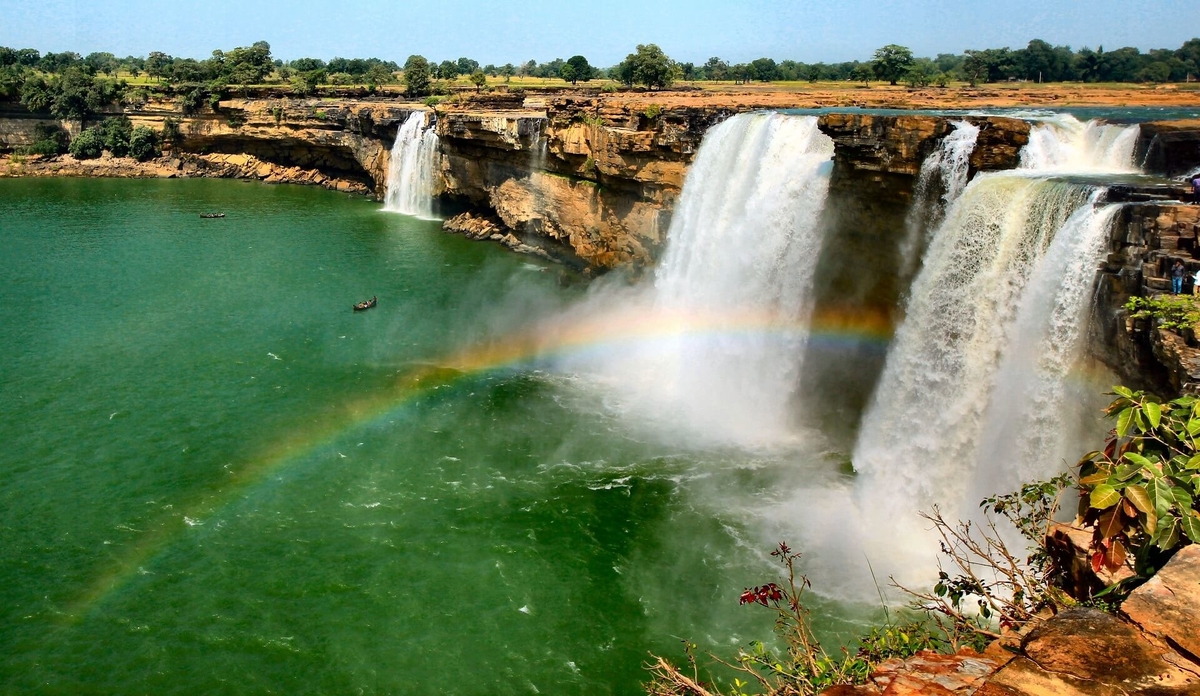 While the falls are beautiful throughout the year, through all seasons, particularly at the time of sunset. However, during the monsoon season when the Indravati River is in floods, the falls cover the entire stretch of the horseshoe from the left to the right bank. This is what makes monsoon the best time to visit the Chitrakote Falls. Also, since the Odisha government diverted the water of the Indravati River through Jaura Nallah near Odisha – Chhattisgarh border, it led to the river drying up which is why at present the fall is only worth seeing during the rainy season.

Featured Image Source: Visitcg.com