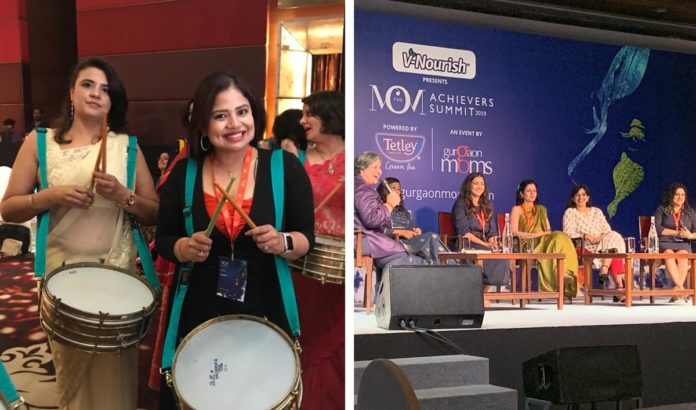 We spent this Sunday, the 4th of August, with some supremely talented and hardworking boss mommies of Gurgaon at the Gurgaon Moms Achiever's Summit by Gurgaon Moms Facebook Group. As the official media partners for the event, we witnessed an action-packed day with lots of super inspiring stories and some motivational lessons. There was also some stand-up comedy, tips and advice on dealing with the new age parenting challenges. Not to mention, lots of networking and a great lunch spread to go with it! Here are all the highlights of the event which would make you wish you
Kalangan Dance Company set the mood in the beginning
The grand celebration was opened with a divine dance performance by the dancers of the Kalangan Dance Company. The dance was a depiction of the voice, celebration and exploration of the feminine spirit in our country. This was followed by a few words by Ms Neela Kaushik, the founder of Gurgaon Moms.
Panel discussion on mom-shaming
A panel of moms from different professions and backgrounds shared incidents of mom-shaming and bullying. They also offered some tips on how not to let it pull you down. The discussion was followed by an interactive Q&A session, where the moms put their queries to the panel.
Panel discussion with superwomen making Gurgaon a better place
Everyone was super inspired as three fabulous ladies who have been working to make Gurgaon a better place talked about their journey. Latika Thukral, co-founder of I am Gurgaon talked about making Gurgaon a cleaner place. Sarika Bhatt, co-founder of Raahgiri Day encouraged people to make Gurgaon pollution-free by using cycles etc. and Sameera Satija, the woman behind Crockery Bank talked about reducing waste by avoiding styrofoam and plastic crockery etc.
Fun discussion with boss moms who turned their passion into thriving businesses
A panel discussion with boss moms who turned their passion into a thriving business was held. This panel included the celebrity hairstylist and makeup artist Ambika Pillai, Award-Winning cooking expert and author Nita Mehta and Author Rinku Paul.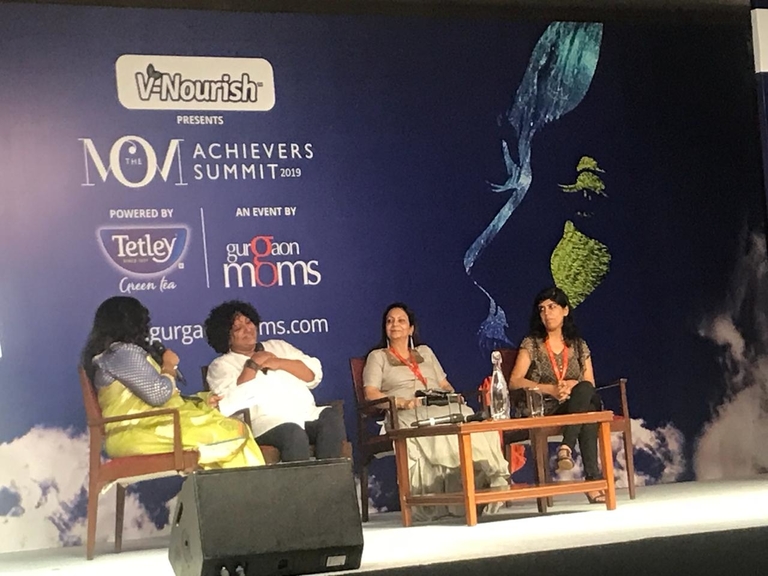 Inspiring talk by Arunjanita Kumar on whether women can have it all.
Through her inspirational journey, MD Human Resources for RBS International and a published author Arunjanita Kumar also answer the question that's on every mother's mind – can we have it all. Her talk was really motivational where she spoke about how women can balance work, family and kids at the same time.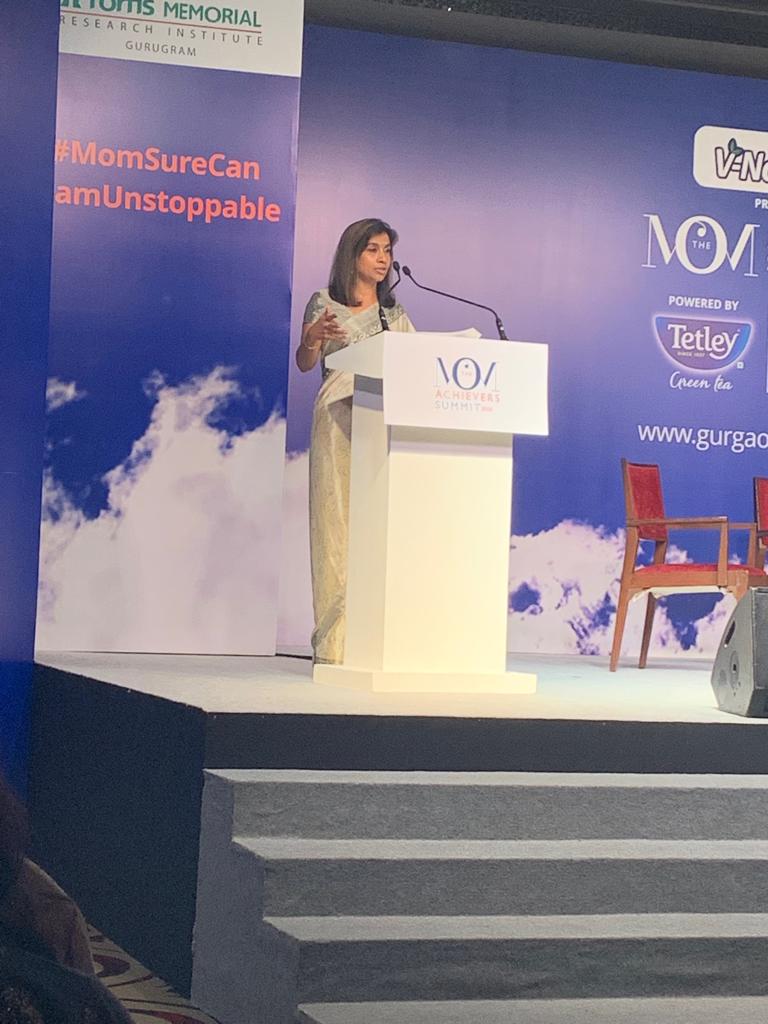 Super fun and informative session by child educational psychologist, Dr V.S. Ravindran
Also, an unexpected surprise was Dr V.S. Ravindran's chat. He talked about handling new-age parenting challenges which we expected to be super serious but was actually super fun! No wonder the doctor is one of the most renowned educational psychologist and trainer in the city. His witty charm and jokes left us in splits and the insightful tips helped educate parents on some common problems they have to deal with in today's time.
What added glitz to the event was Anshu Mor's hilarious punches
Our favourite part of the event, of course, has to be the host and comedian Anshu Mor's stand up comedy. Anshu left everyone in splits with his funny jokes and playful commentary on parenting in the current scenario!
A Gala time with team building & musical activity

Finally, we saw the Gurgaon mommies let loose and do some focused networking. Meeting new people and making new friends. They put on their competitive faces for the pop quiz.
Then they finally teamed up for the music-themed, energetic team-building exercise.
Overall it was a great event and was certainly a Sunday well spent! And if you missed it this time, make sure you are a part of it next year.