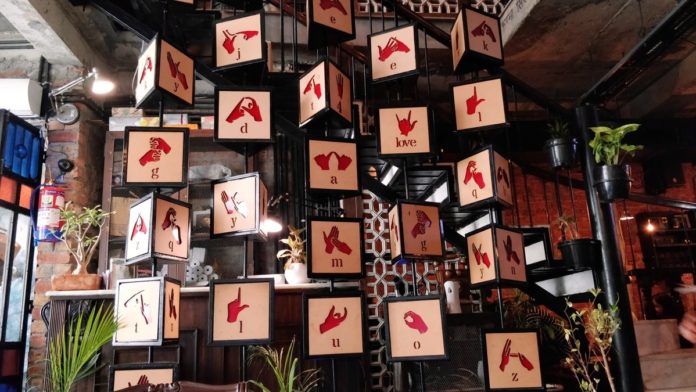 We all like to go out, eat good food and have a great time with our friends. But how about doing it while giving back to society, be it in whatever little way. Well, for starters, you can check out Echoes Cafe, tucked away in Delhi's Satya Niketan and at North Campus. Why? Specially-abled staff will greet and serve you at this cafe. Surprised? Read on to know more!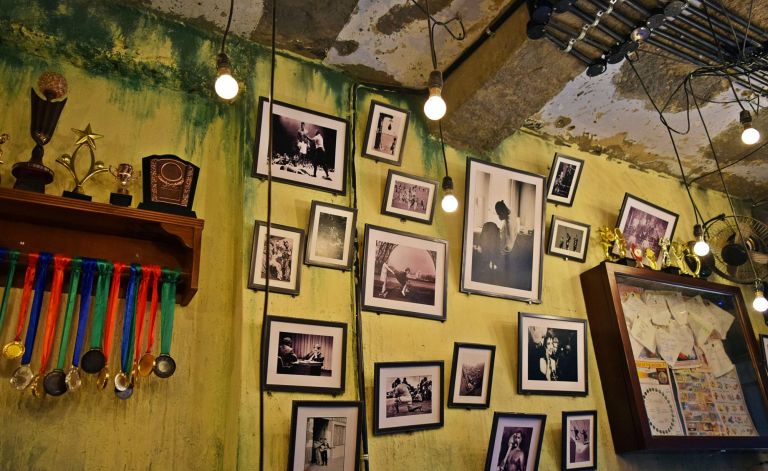 The Echoes cafe is run by specially-abled staff. As surprising as it may sound, it's true! Most of the staff here has a loss of hearing ability or are mute. But once you enter here, you'll find they are really sweet and welcoming and would make sure you enjoy your time at the cafe.
But then how is it run?
(Image Source: News18)

(Image Source: Dubeat)

(Image Source: Highintown)
The cafe will provide you with notepads to write down your orders on. In fact, each table has a set of placards like 'Water Please', 'Menu Please', 'Bill Please' for frequent requests. And each of the tables has a light bulb which you need to switch it on when you need to call out the servers. Isn't that a simplistic yet brilliant system to ensure that even these specially-abled people can be independent and earn their livelihood.
Started in 2015, Echoes is the brainchild of a group of six friends- Sahib Sarna, Shivansh Kanwar, Gaurav Kanwar, Sahil Gulati, Prateek Babbar, and Kshitij Behl. The mantra of the cafe is 'Speak with your hands and listen with your eyes'. Kudos to the owners for executing this great idea!

(Image Source: Media India Group)

(Image Source:Echoes.com)

(Image Source: Dineout)

(Image Source: Whatsuplife)
With seating for about 40-45 people, Echoes is a tiny space but is full of colours and happy faces. Plus, they also have fairy lights which goes zig-zag over your heads near the seating area. As soon as you enter through that cute little blue door, your eyes will catch the cutest thing in the cafe- a big showpiece on the wall depicting Gandhiji's three monkeys. Bura mat dekho, bura mat kaho, bura mat suno. Remember?
Heaven For All Foodies!
(Image Source: echoes.stargazer.com)

(Image Source: High In Town)

(Image Source: Zomato)


(Image Source: Zomato)
This cafe is a hub where you can relish the best cuisines like- Continental, Chinese, American, North Indian, Mexican, Italian, all of these served with a fusion twist. They even have a separate section about their recommend dishes. Apart from that we totally suggest you try their Peri Peri Chicken, Tandoori Momos, Chicken Keema Fries, and Paneer Makhani Pizza. To end your meal on a sweet and happy note, just order their Jerry's Choco Bar Sundae and Nutella Waffle.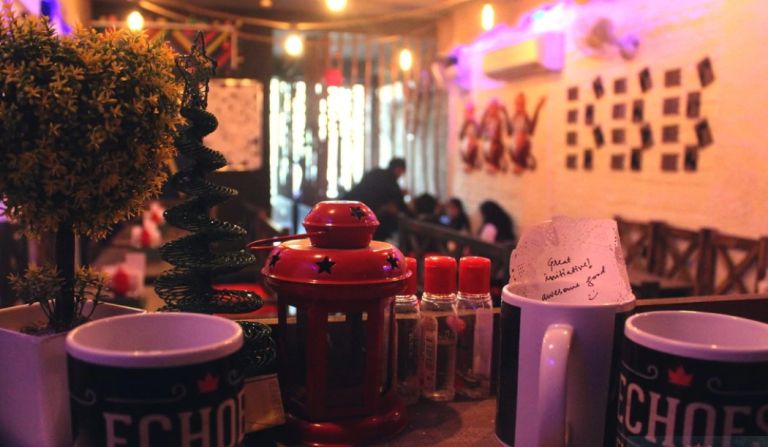 Not just in Delhi, they have a cafe in Bangalore too and have been winning the hearts of people there also. Now, we are sure you have all the reasons to visit this amazing concept cafe.

Where: 17, 1st Floor, Opposite Sri Venkateshwara College, Satya Niketan; 2nd & 3rd Floor, Hudson Lane & Bangalore
Contact: +91 9999258597
(Featured Image Source: echoes.stargazer.co.in)