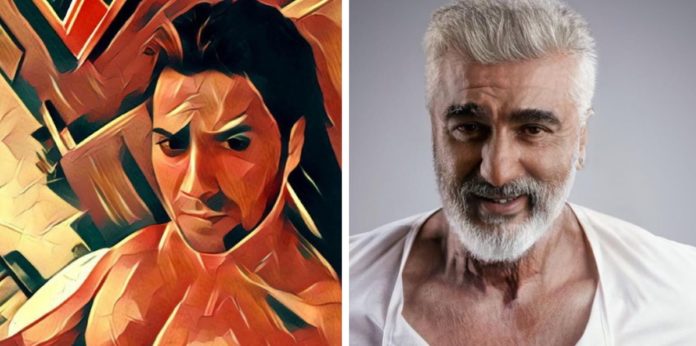 Being a millennial is not easy. Juggling so many responsibilities while also trying to look good and take pictures for the gram, that ain't easy! We eat, sleep, breathe and repeat social media and Instagram has become our holy grail. We all want our feeds to look well thought out and perfectly put together and for that, we'll go to any extent #doinitforthegram! But thanks to all the super amaze editing apps, getting that beautiful and aesthetically pleasing feed doesn't seem like a tough feat anymore. You don't need an expensive DLR or a professional photographer to get those perfect pictures. All you need is your plain old phone camera. Add to that a dedicated friend who will take 46846 pictures of you without complaining and the right editing app. Voila! You're good to go now. So here's a round-up of all the best picture editing apps to add unique effects to your pics and become an instastar!
1. FaceApp
Charlie Puth – Image Source: Instagram/CharliePuth

The Jonas Brothers – Image Source: Instagram/thejonasbrothers

Arjun Kapoor – Image Source: Instagram/Arjun Kapoor

Noah Centineo – Image Source: Instagram/ncentineo

Varun Dhawan – Image Source: Instagram/Varundvn
This is the latest app to have gone viral in the celeb circuit recently. You must have seen a bunch of celebrities posting pictures of, well, their 'older' self! Well, in case you're wondering how they're doing it, it's courtesy of the super fun FaceApp! But did you know this app was actually launched in 2017 but for some reason, it's suddenly gone viral now! The app generates a highly realistic transformation of faces in photos. While the old age filter seems to be the most popular one, there are a bunch of others that you can try. So go on and have some fun with the FaceApp!
2. Snapseed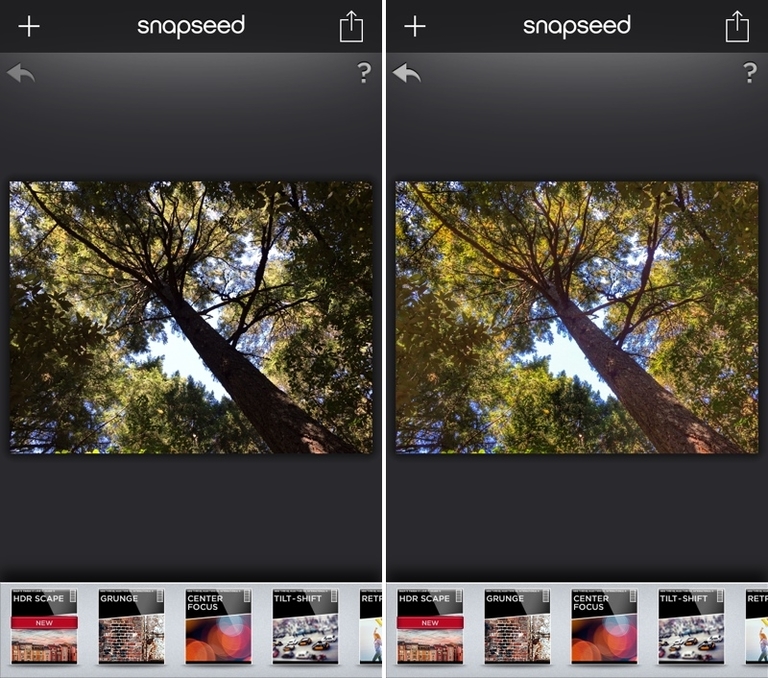 One of the most popular photo editing apps, Snapseed is easy to use and offers a powerful collection of editing tools. Whether you're a beginner or an experienced photographer, Snapseed is perfect for everyone. With the super-easy tools on this app, you can improve exposure, colour, and sharpness. Also, you can crop, rotate and straighten images as well. Selective tools and brushes on this app allow you to edit certain parts of your image. And the Healing tool is great for removing unwanted objects from your photos! How cool is that! The app also has a selection of filters to create different moods in your pictures. So many features and that too for free, isn't it just perfect?
3. Afterlight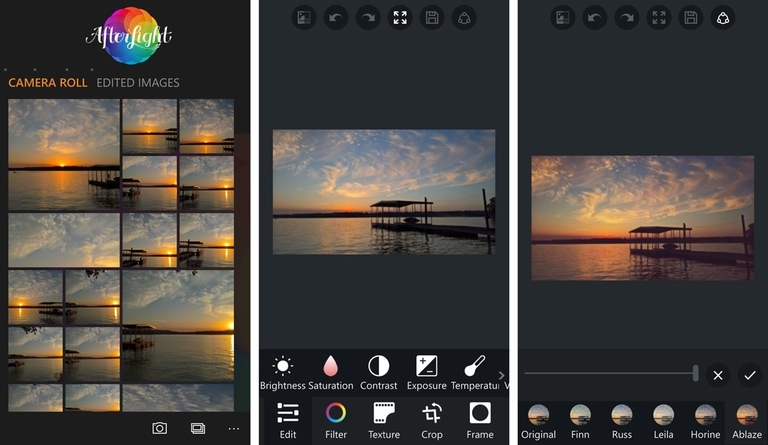 Afterlight is a feature-rich image editing app that is super popular among the insta enthusiasts! Along with the typical editing tools such as colour, exposure, sharpness, and crop, the app also offers a set of advanced tools, such as curves and selective colour. These allow you to fine-tune the colours and tones in your photos to get the very best out of your images. Our favourite part is the 'Dusty and Light Leak' features which let you add cool effects to your pictures to make them look old, dusty and even the burnt effect. And the double-exposure tool lets you create unique combinations of blended images. If you want to move over basic image editing, this app is the best place to start!
4. Enlight Pixaloop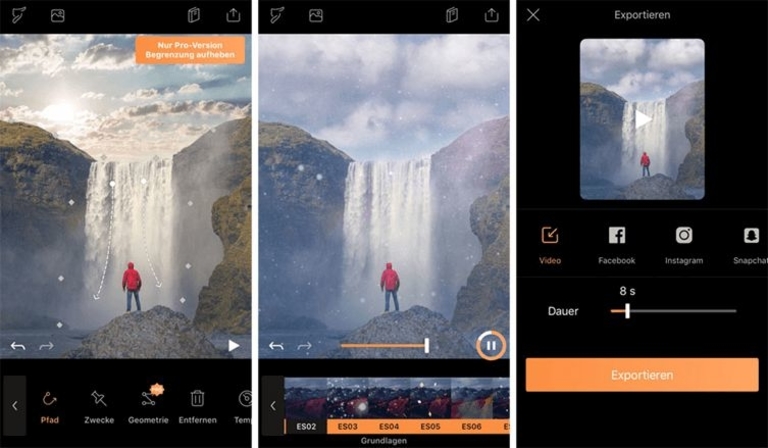 We're sure you must've come across at least one picture during your insta scroll where the sky is moving, the water is flowing or the wind is blowing in a still picture. Well, that sorcery is the work of the Pixaloop app! The Pixaloop app lets you add animation to your still picture. It can't get cooler than this! Using this app, you can create moving photos and discover a unique type of photo animation! Animate your photos & magically bring them to life and join the phenomenon that's taken Instagram by storm!
5. VSCO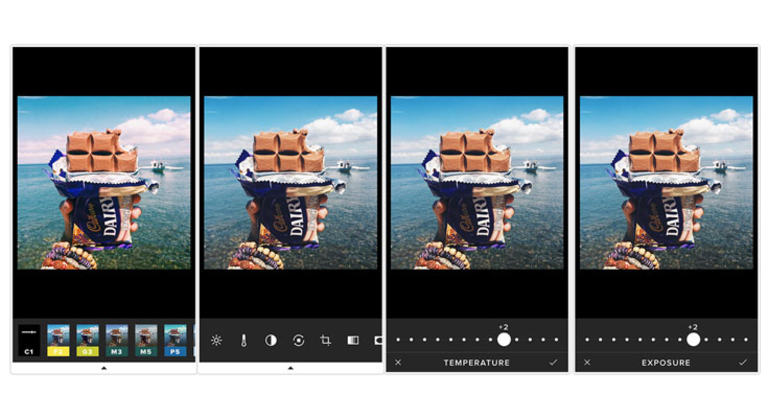 One of the best ways to attain that aesthetic Instagram feed, VSCO (pronounced visco) is an incredible editing app. The vast collection of VSCO filters allow you to create the look of a classic film in your phone photos. These filters are perfect for adding a vintage feel to your images. Unlike other apps where the filters can be overpowering, VSCO filters are subtle. Many of them have a soft, faded look for beautifully understated edits. You can also adjust the strength of the filters to suit your taste and fine-tune the exposure or colour using VSCO's editing tools. Say hello to a beautifully creative Insta feed that will fetch you lots and lots of followers!
6. Adobe Lightroom CC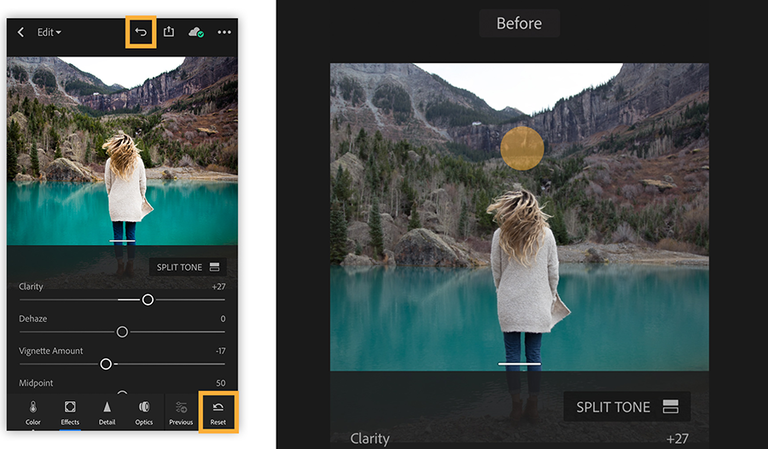 Best for precise fine-tuning of colours and exposure with advanced editing tools, with Adobe Lightroom CC you can perfect the most imperfect picture too! The one-tap filter presets offer a quick and easy way to enhance your images. And the simple adjustment sliders let you tweak exposure, colour, and detail. But you can go much further than this. The advanced adjustment tools, such as Curves, Color Mix, and Split Tone offer ultimate control over your editing. This app comes in super handy if you like your pictures to look super professional but don't have a photographer friend with an expensive DSLR!
7. Mextures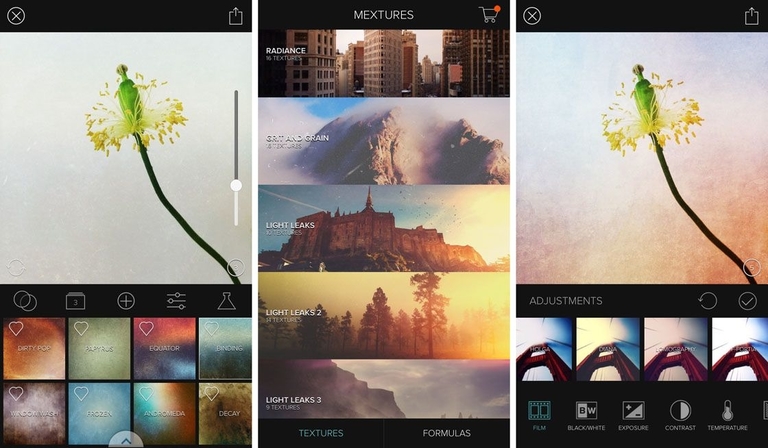 This app lets you apply textures like grains and light leaks to give you the most beautiful and creative pictures! It also has a range of other effects including gradients. You can add wonderful mood and visual interest to your photos using Mextures. It's easy to create unique edits by combining and blending different effects. The app also has a set of standard editing tools and filters for fine-tuning your images. Let your creativity run wild with this app and watch the number of likes on your images dramatically increase!
8. Lens Distortions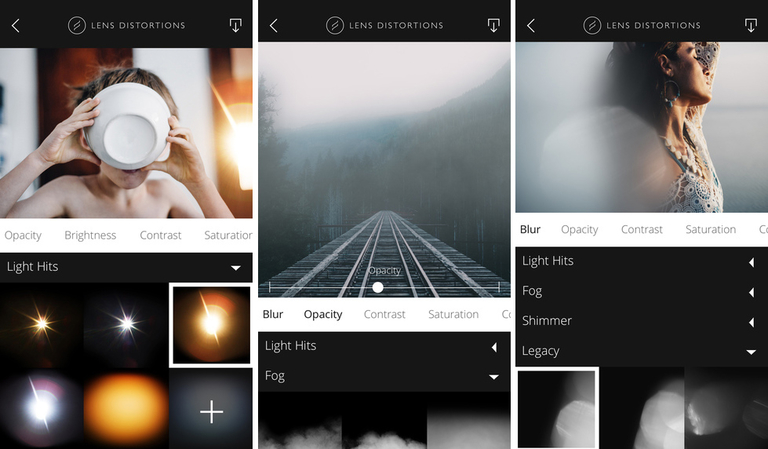 Who doesn't like some beauty and drama in their images? Of course, we all want our pictures to stand out so people don't just scroll past and actually double tap to show appreciation! With Lens Distortions, you can achieve that! This app lets you enhance your images with sunlight, lens flares, rain, snow and fog! For a unique look, you can even layer up different effects on your image. There are sliders which allow you to adjust the opacity, brightness, contrast, and colour of each overlay. You can make the elements stand out for a bold look, or tone them down so they blend in, whatever floats your boat!
9. Superimpose X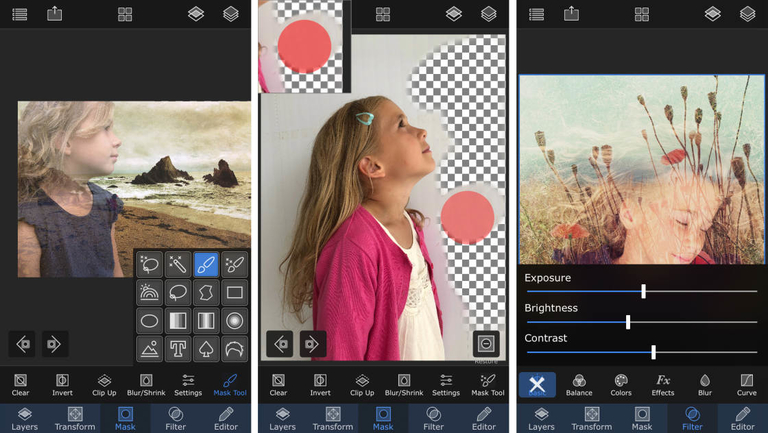 Love the way you look in a particular image but don't like the background? Don't worry, you can totally replace it using the Superimpose X app. This app is best for creating unique digital art by combining and blending images and also lets you replace the background in a picture! Superimpose X has a wide range of tools for editing each layer. You can use filters, adjustments, shadows, blur, gradients, and distortions. Or add an artistic touch with the brush tool. With Superimpose X you have a ton of creative possibilities so go on and get editing and remember, your imagination is the only limit!
10. Prisma Photo Editor
Remember when your Instagram feed was full of artistic paintings and drawings of people's regular photos? Well, it was all courtesy of the Prisma Photo Editor! Okay, sure – most filters that turn photos into "drawings" or "paintings" are downright awful. But Prisma is the exception to that rule! This free photo editing app uses artificial neural networks (some real high funda scientific systems which are inspired by the neural network of animals brains, phew!) which enable users to make photos appear like they were painted by Picasso, or Da Vinci themselves! Give Prisma a go and you might be surprised by how much you like it!
Featured image source: Arjun Kapoor, Varun Dhawan/instagram