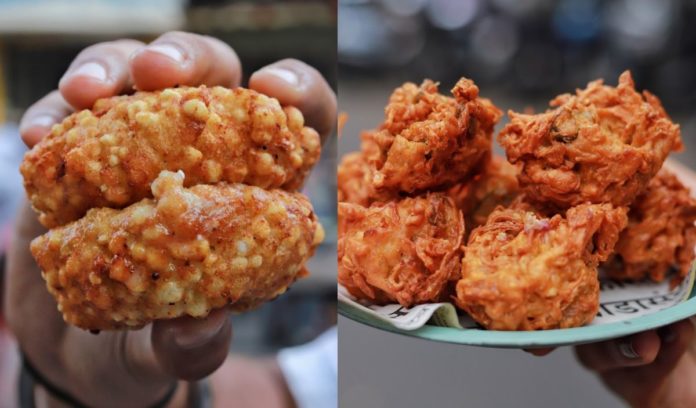 Monsoon is finally here and we all know it's time to forget about calories and gorge on to the best monsoon snacks! While we in Delhi undoubtedly have the best of street food, no matter the season, Pune, too, has some lip-smacking dishes. Especially when it comes to the monsoon, you'll find some amaze street food in the city. So, we got in touch with Pune-based food bloggers, Pune Foodie, who told us all about the best of street food in their city and where to find it. Quite honestly, we're a bit jealous!
1. Cutting Chai & Samosa

Chai is an all-time favourite. It's just perfect for any season and you just can't avoid it! But the feeling of sipping it when it's pouring outside has its own charm. Cutting chai can go with anything and everything and it goes best with a samosa. At Tilak Hotel, you can gorge on to mouthwatering samosas with some teekhi mirchi and round off the taste with a warm cutting chai. It's the perfect duo!

Where: Hotel Tilak, Tilak Road

2. Kanda Bhajiya

Bhajiyas are the most preferred snack in the rainy season. You cannot let the monsoon go by without enjoying this fried yummy dish. Right outside Vijay Talkies in a small hand cart, Swami Samarth Snack Center serves these fries Kanda bhajiyas, mirchi bhajiyas, and even Manchurian flavoured ones! Served with Schezwan chutney at the side, which makes the dish more tempting and delish.
Where: Swami Samarth Snack Center, Narayan Peth

3. Vada Pav

How can we forget this lip-smacking dish! All Puneites can swear by Garden Wadapav for serving the best Vada Pav in town. Right opposite JJ Garden in Camp area, the small road-side stall serves Vada Pav all day long. Just don't forget to get the one with chutney on the pav! Trust us, you'll love it!
Where: Garden Vada Pav Centre, Buttee Street, Camp Cantonment , Camp Area

4. Sabudana Wada

Sabudana Wada's smell is something which will remind your mum for sure. Freshly fried, just the perfect amount of crisp and served with that meethi dahi- what bliss! Find these ones at Raviwar Peth's famous lane of eateries. The famous lane will remind you of Delhi's famous hub-Connaught Place. Brownie points! If you are still hungry after these wadas, you can even hop to the nearby stall for some dosa.
Where: Raviwar Peth Lane

5. Kacchi Dabeli

Confused what it is? It's a popular Gujarati street food. It's a potato stuffing in dabeli pav with some chutneys and then these are buttered and roasted well from both sides until crispy. Oh yes, we're drooling! You will find these right next to the bus stop in Deccan, at Yashwant Dabeli stall. It's run by a mother-son duo and you'll get a variety of Dabelis here- plain, masala, cheese masala, spicy, non-spicy – you name it, they have it!

Where: Yashwant Dabeli, Deccan Gymkhana

6. Bread Pakodas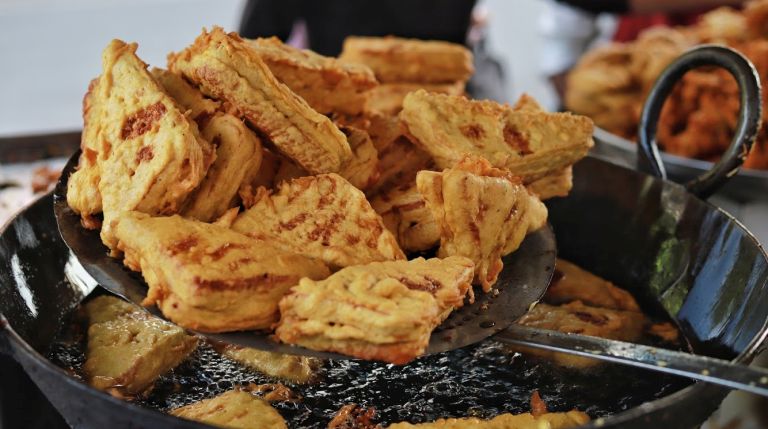 Yes, we know bread pakodas are underrated but in the rainy season, we just can't say no to them! The truth is, they are super soft and when you dip the second or third bite in ketchup it's like heaven! And trust us, if you stand at the stall at Appa Balwant Chowk and watch them being fried, you won't stop at one plate!
Where: Appa Balwant Chowk, Sampada, Narayan Peth

7. Momos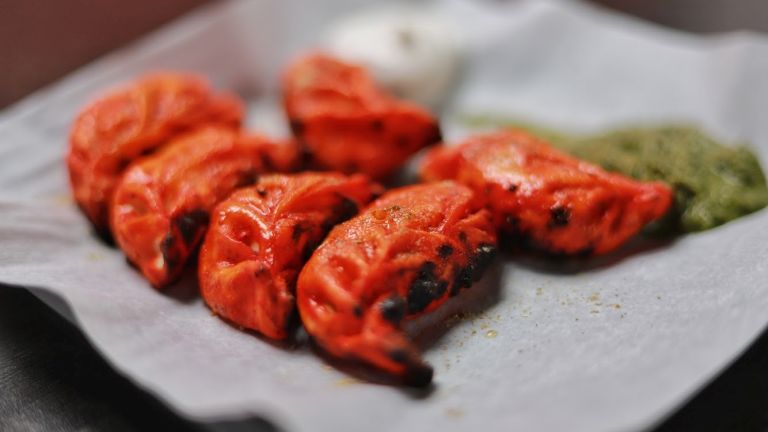 The tandoori chicken momos at The Momo Panda (outlets in Kothrud and on Bund Garden Road as well) are simply delicious! They serve it with chutney and mayonnaise and you can even pair it up with a chilled iced tea. But then, there is also the Momo's Corner in Lane 6 that has so many varieties of momos, that you just can't stop at one! The maker is quite popular for again, tandoori momos and he serves them with that spicy Indian 'hari' chutney. You've got to try all of them!
Where: The Momo Panda- Gulmohor Garden, Koregaon Park; Momo's Corner- Wagaskar Garden, Koregaon Park

8. Maggi

Isn't it true that piping hot Maggi is just basically nostalgia in a bowl? That warmth and comfort it gives when it's pouring outside are so relaxing! Once you are in Pune, you must head to Koregaon Park's K Anna's Maggi Point which is the best. They let you play around with the classic by adding toppings of your choice. How cool is that! Don't forget to try their Mint Mayo Maggi that comes here for 50 bucks only!
Where: K Anna Maggi Point- Koregaon Park
9. Filter Kaapi
Yes, we know you are confused with the name. It's the traditional South Indian coffee. This one is for those who just can't say NO to coffee ever. There is Roopali and Dravida's Bistro in Pune that is legendary in serving the best coffee ever. The aroma of the coffee beans is so strong that we bet you will come here again for sure.
Where: Roopali and Dravida's Bistro- Fergusson College Rd, Shivajinagar
10. Moong Dal Bhajiya
If we keep a plate full of tasty, garam dal bhajiyas, will you say no? We know you just can't say no in this rainy weather to these fried crispy delicacies. You'll find it at a stall right near the Mandir, so get those blessings and then the bhajiyas too!
Where: Dagadusheth Datta Mandir- Chhatrapati Shivaji Maharaj Rd, Budhwar Peth
Let us know in the comments below if you have tried any of these delicacies in Pune!