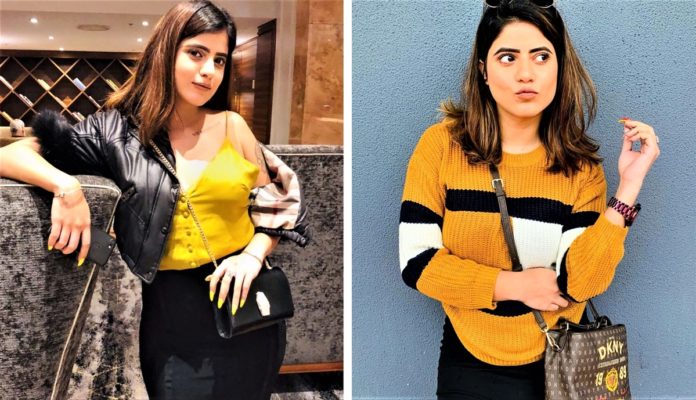 All you lovely youngsters out there who'd be heading to college for the first time ever, we know that jittery feeling! We know just how important it feels to be liked by our peers and to make new friends. And when it comes to girls especially, college is the time when we have the freedom to break free from the school uniform and wear whatever the heck we like! And let's admit it, give girls a choice to pick from a hot dude or a closet full of pretty dresses, we'd always pick the latter! So, we got in touch with Karnika Budhiraja, one of the coolest fashion bloggers in the city to share with us some amaze tips on college style for girls. Ladies, this is your cue to start taking notes!
Back in 2014, Karnika started her blogging and has worked as a fashion intern in Cosmopolitan Magazine. For her blogging was never planned, it happened on its own. She has worked as a Fashion/Lifestyle Blogger for 2.5 years until she decided to have her own business. And now in 2019, she is back to being an influencer yet again.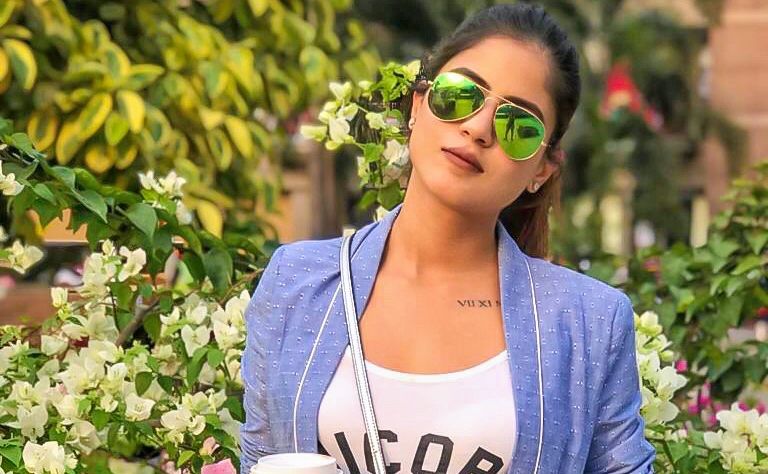 With colleges in India starting soon, tell us the most basic attire every college kid should have in their wardrobe?
Some of the essentials for your college wardrobe is from fashion classics to some necessities outside those classics that will help you get through your college years. Considering the scorching heat of Delhi, a white kurti or a t-shirt is perfect. Pair it up with denim, it's the perfect combination which can never go wrong.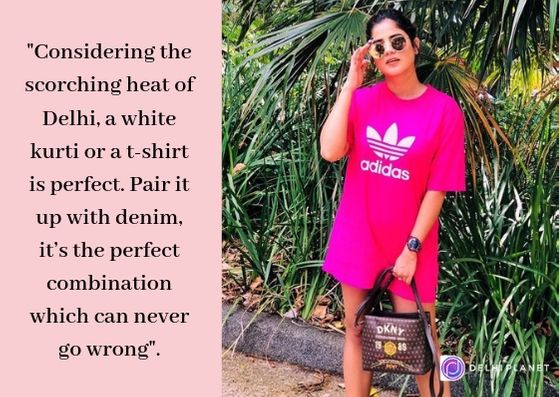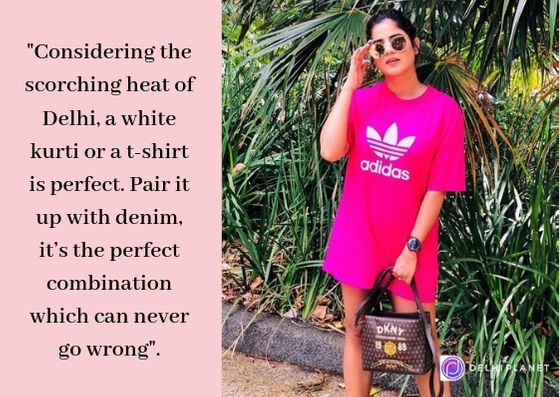 With temperatures soaring high in Delhi, what kind of clothes can college kids opt for, keeping in mind the weather?
Summers are all about bright colors. If you'd ask me, my closet is full of bright outfits but white is something which I prefer during the day. Must have some basic tank tops, palazzo pants and definitely some loose cotton t-shirts.
Oh okay! What are brands easy on pocket yet high on fashion from where college kids can shop from?
Shein being the most popular website for trendy yet cheap fashion clothing tops my list. Anyone who's looking to step up their style game in college must checkout Shein. Another one is Koovs, as they do some really cool stuff which wouldn't hurt the pocket. When we talk about physical stores, I think Forever 21, H&M, Biba & Global Desi are some of the popular stores.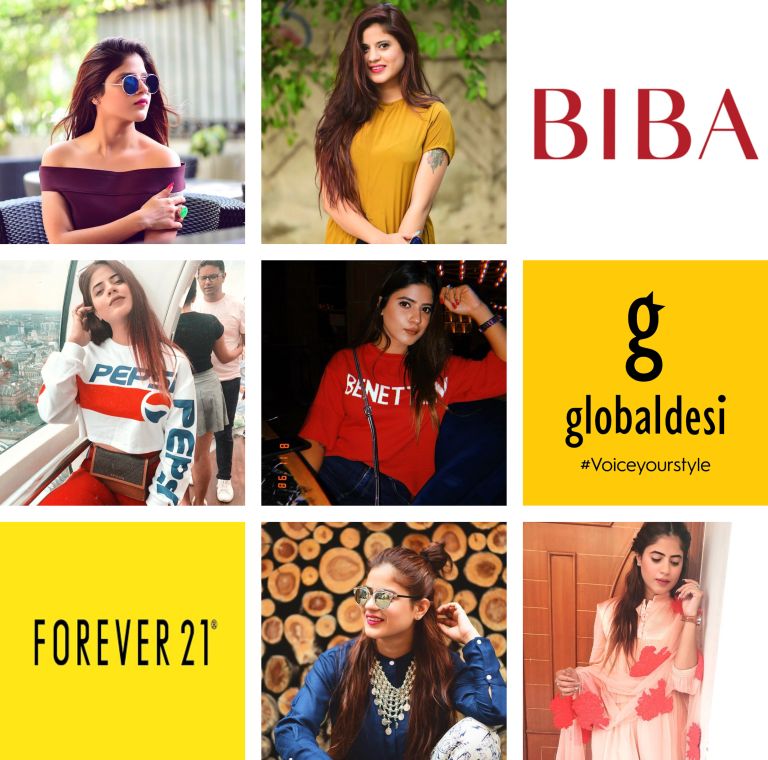 Since a T-shirt is a staple for every college kid, could you tell us how can young girls style them in different ways?
A basic T-shirt can be paired with every piece of bottom in your wardrobe. From Denim to skirts, shorts, pants, etc. I'd really like a T-shirt styled with a Dungaree. You can always knot your t-shirt and wear it with high-waisted denim or shorts.
That's really cool! What would you throw on if you were getting late for a class?
As I said, a plain kurti and denim, preferably ripped would be my first choice or even a tank top with shorts. This combination is perfect when you are getting late and even more comfortable in summers.
Tell us the top 5 things which every college- going girl in Delhi should have in her wardrobe?
Every girl has here own likes and dislikes in fashion. But I think following items should be sure shot in each one's wardrobe for sure. And these are: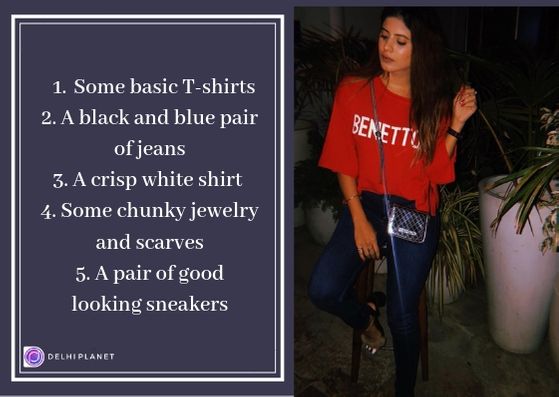 Interesting! Any tips on how to style bags for college, since college kids usually have to keep books etc. in their bags?
Since we do have to carry a lot of stuff to college, not just books but our personal stuff. I would usually prefer a nice backpack or even a sling bag. I'd absolutely avoid anything that would keep my hands always busy. Plus you can always style your bags using scarves or even cool stickers. Bum bags can be good for days when you don't have to carry too much stuff.
That's great! Denim is also a staple for every college kid. What are the different types of ways in which college girls can style their denim?
Denim can be worn over everything. Just make sure you know what kind of fit suits your body type. Each of us has a soft corner for denim and denim is one such outfit which never goes wrong. Denim on denim is one such way you can pair up for even you can pair it with shorts.
What's are the colours & trends in outfits you feel are going to be a rage this college season?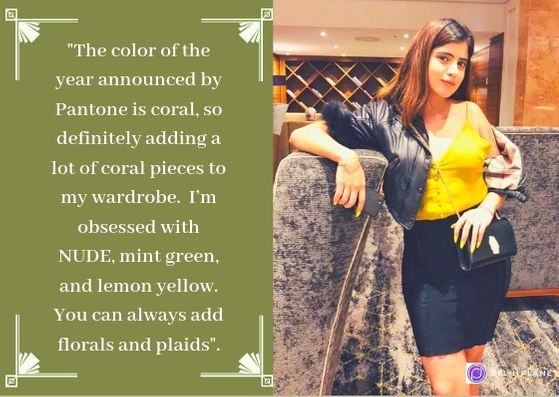 Lastly, what outfit do you feel is evergreen and can never get old when it comes to college kids?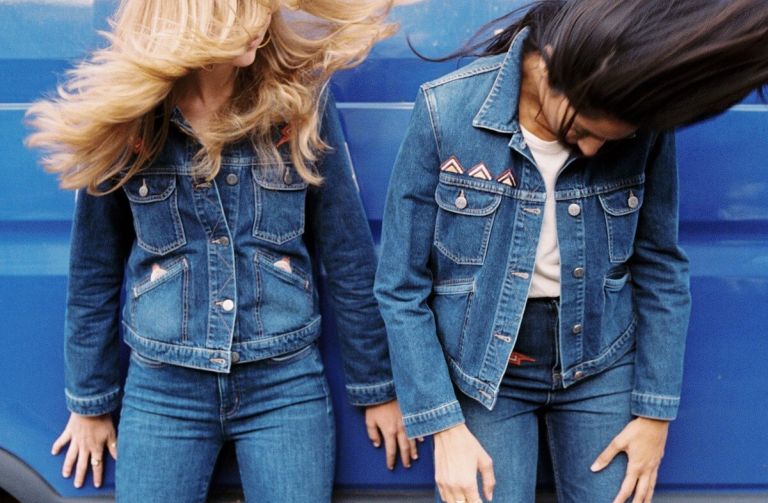 Denim on denim. It'll probably be one of the outfits that can up your style game in college. And it's the trend which will not fade anytime soon.
Okay, girls, let us know in the comments which of these fashion tips you are definitely going to try!
(Featured Image Source: Instagram/karnikabudhiraja)