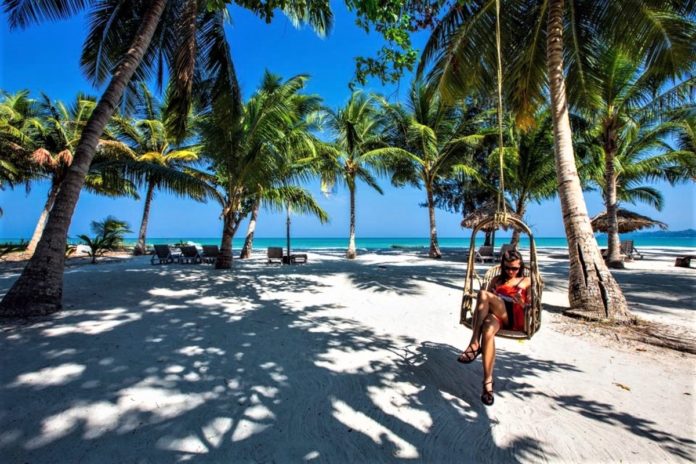 Contrary to popular belief, monsoon is a great season to travel in India. Monsoon means everything becomes more pleasant and beautiful! Be it beaches or mountains; there are some places where you can genuinely sense the fresh gentle winds, light raindrops and that smell of earth. Monsoons in India are a rhapsody of bliss, beauty and relief from the scorching summer sun and they are meant to be savoured. So get packing and head to one of these beautiful destinations to experience the rainy season like never before!
1. Araku Valley, Andhra Pradesh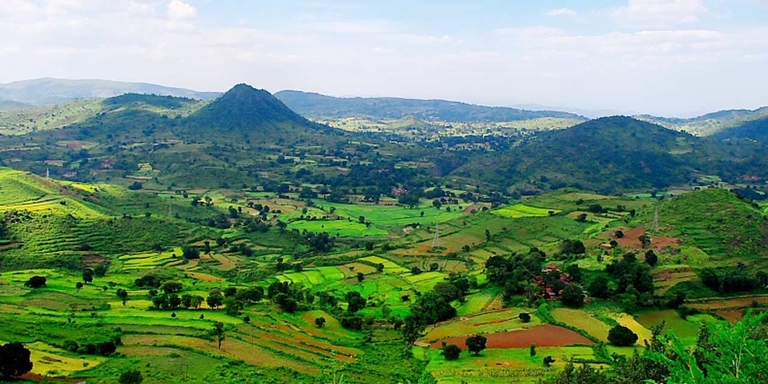 Nestled in the Eastern Ghats, Araku Valley is a hill station in the Vishakhapatnam district almost on the Andhra Pradesh and Odisha (Orissa) border. The central attraction of this valley is its greenery and waterfalls, so monsoon happens to be the best season to visit. A paradise for the nature lovers, you can explore flora and fauna and roam around the coffee plantations. We know for sure you'll fall in love with the valleys natural abundance of hills, waterfalls, and rivers. Among one of the most beautiful valleys of India, a trip to the Araku Valley will not disappoint you!
How to get there: The best way to get to Araku Valley from Delhi is by taking a flight to Vishakhapatnam and then hire a cab from there to get to the valley.
2. Kaas Plateau, Maharashtra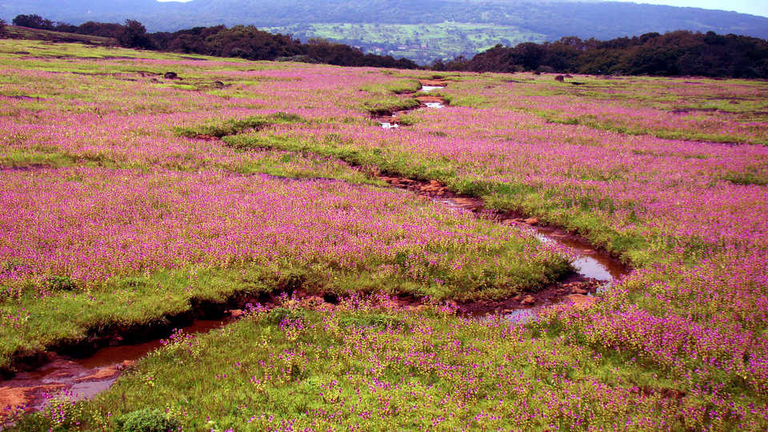 Kaas Plateau, locally known as the Kaas Pathar, is a unique bio-diverse ecosystem located about 25 km from Satara, Maharashtra. Commonly called 'Maharashtra's Valley of Flowers', you'll be amazed to know that more than 850 species of flowering plants bloom here during the monsoon season! Another exciting fact is that the plateau is known to change colours almost every week because of the changing life cycles of the wildflowers. This UNESCO World Natural Heritage Site is the perfect place to enjoy the breezy refreshing monsoon. But you have to ensure you follow the rules set by the authorities and don't pluck the flowers or litter the place.
How to get here: The best and fastest way to get here is by taking a flight to Pune. You can then follow road route via NH4 to which should take you 2.5 to 3 hours to reach the Kaas Plateau.
3. Havelock Island, Andaman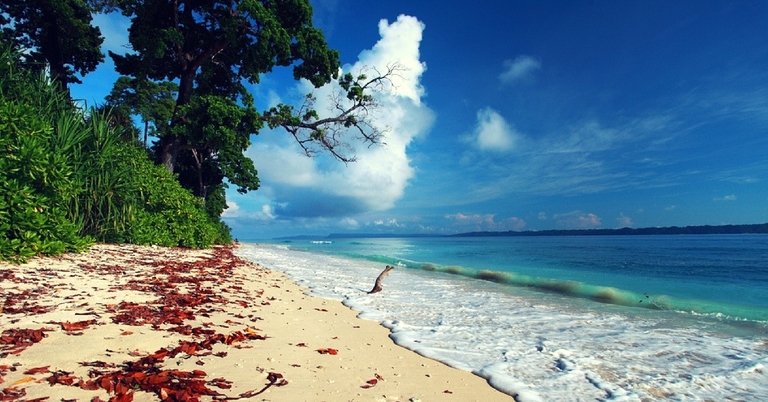 There is your regular monsoon getaway, and then there is a monsoon getaway to the Andamans. Visiting the Havelock Island a part of Ritchie's Archipelago, in the Andamans during this season will be an experience to cherish. Especially since monsoon is one of the longest seasons on these islands. The island receives a substantial amount of rain if you are a monsoon person, it can turn out to be a magical getaway! Monsoons are the time when the island is least crowded so you can have a peaceful and relaxing break. The place is rewarded with divine beauty, surrounded by pristine water, and you can relish the beautiful view of the sunrise and sunset with your loved one!
How to get here: You can take a flight from Delhi to Port Blair and then take the air-conditioned catamaran ferry, which takes only 90 minutes to get to the island.
4. Kodaikanal, Tamil Nadu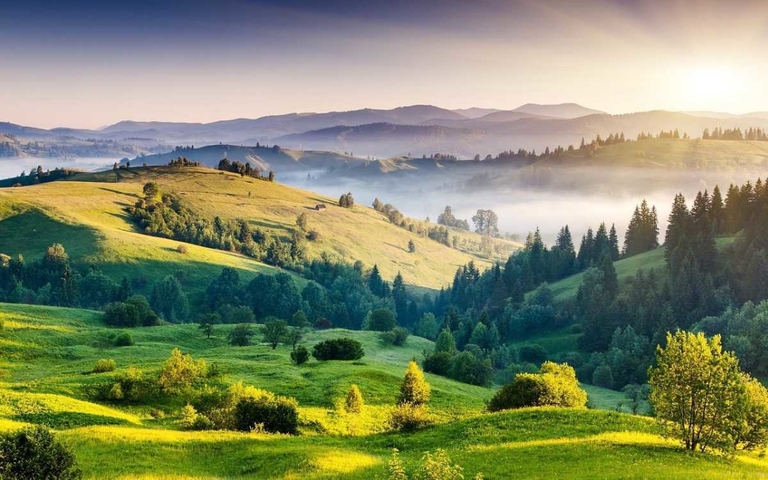 Known as the "Princess of Hill Stations", Kodaikanal is one of the destinations in India to visit during the monsoon season. Located in the Palani Hills of the western ghat it offers enchanting waterfalls, lakes and lush greenery and spectacular views of the ghats and hills. If you're a nature lover, this place is perfect for you. You can stroll around the Berijam lake and visit the Kodai lake, which is the human-made lake surrounded by rocks and trees. Another treat for your eyes is the scenic view of the hills at Palni hills. With lots of boating, trekking and sightseeing, this makes for the perfect monsoon getaway!
How to get there: The fastest way to reach Kodaikanal from New Delhi is to take a flight from New Delhi to Madurai. From Madurai, you can hire a cab to get to Kodaikanal, which is a 3-hour drive.
5. Bundi, Rajasthan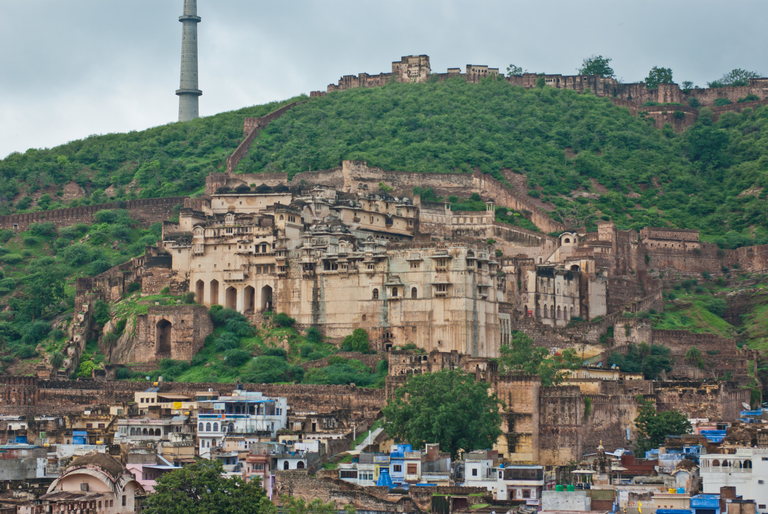 One of Rajasthan's most popular tourist destinations, Bundi is three hours south of Jaipur. The city is best to visit during the monsoon season since it's peaceful and uncrowded. Unlike a lot of places in India, Rajasthan doesn't receive overflowing rain. The downpours usually last a few hours at a time. So you can spend your time wandering through the ancient lanes, past blue homes adorned with paintings, or sitting in a rooftop restaurant overlooking the town. Some of the other places that you can visit include sprawling Bundi Palace with its famed miniature paintings, temples, step-wells, and a dilapidated fort. You can even try to catch Teej Festival celebrations, usually in August each year, featuring a colourful street parade and fair!
How to get here: You can make it a road trip since Bundi is only 8 hours away from New Delhi.
6. Agumbe, Karnataka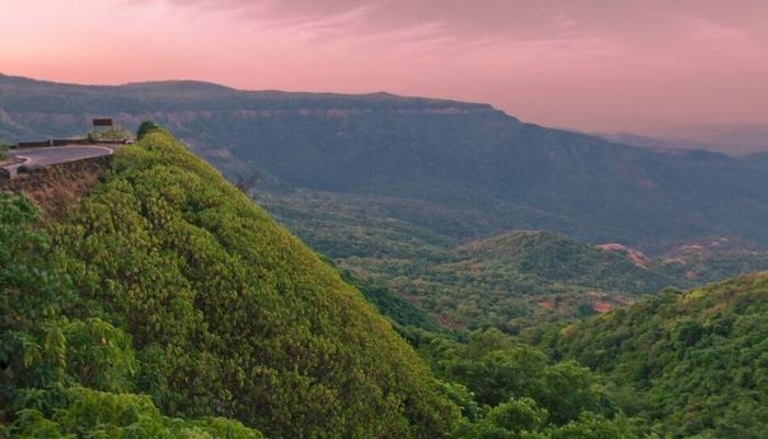 Agumbe is among the most popular treks in South India, especially the monsoon months. The prime attraction here is the numerous waterfalls and the ruins of temples dating back to the Hoysala Empire which should be on your list of must-visit. There is a gallery erected on a high point of the hills to view the sunset, and you can see as far as the Arabian Sea. Some hot tea could follow a nice trek. Their speciality is their Vanilla tea which you only get here in Agumbe. In fact, if the place seems too familiar its probably because you've seen it in the famous TV adaption of the book Malgudi Days!
How to get here: The convenient way to get to Agumbe is by taking a flight to Bangalore and then hire a cab from there to Agumbe, which is a 7-hour drive.
7. Kumbakonam, Tamil Nadu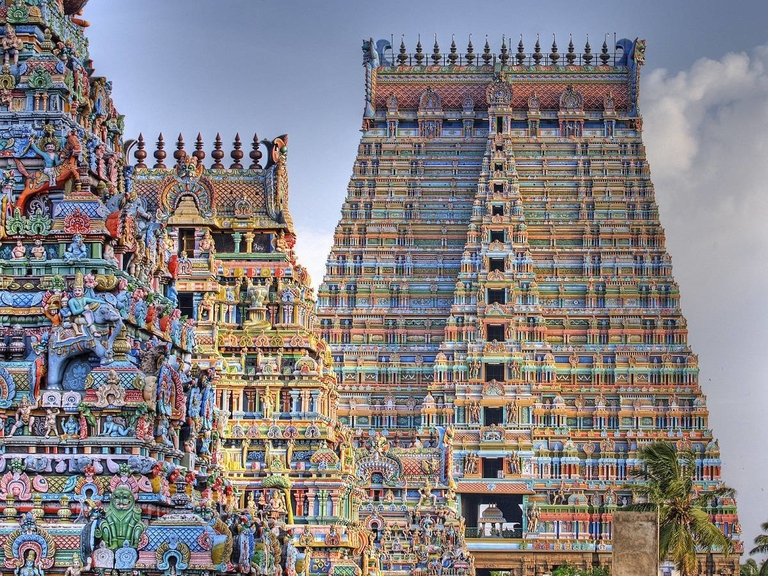 The monsoon season brings medium rainfall and makes the atmosphere in Kumbakonam very pleasing. It's a much-needed relief from the heat and is probably one of the best times to travel to this place. The small town of Kumbakonam is best known for its historical beauty and architectural importance. Dotted with many temples, Kumbakonam is also a perfect place for the shopaholics. There are several markets spread across the town, which is famous for their domestic products. The rainy weather makes everything look beautiful and is also the perfect time to explore the city!
How to get here: The convenient way to reach from New Delhi to Kumbakonam is to take a flight from New Delhi to Chennai then take State transport bus or hire a cab from Chennai to Kumbakonam, which is a 6-hour drive.
8. Saputara, Gujarat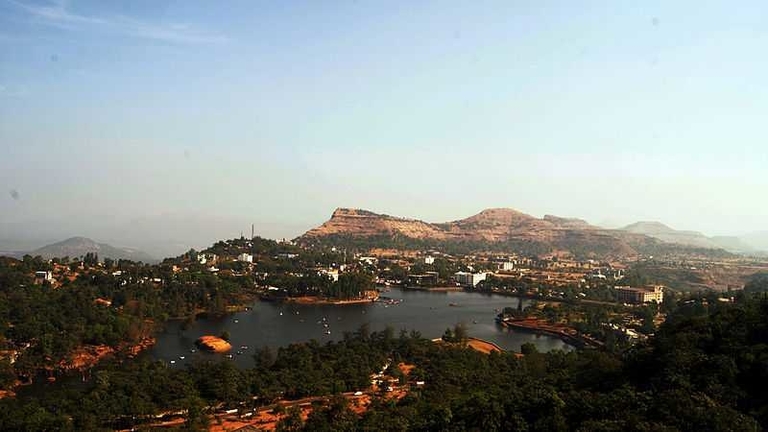 Saputara, the only hill station in Gujarat, is located in Sahyadri Hills of the Western Ghats. During monsoons, it turns into a magical Greenland, where you can meditate and enjoy natural splendour. The place remains crowded even during the rainy season with trekkers, picnickers and nature enthusiasts. In fact, monsoon is the best time to visit Saputara since it hosts the Saputara Monsoon Festival. At this time the place is all decked up and looks divine! You can go trekking in the wild jungles, or enjoy a boat ride in the picturesque lake here.
How to get here: You can take a flight from Delhi to Surat and then travel by road from Surat to Saputara which is only a 3 hour 9 minutes drive.