Amity University Noida is almost like a world of its own. They've got their own personal cafeteria, also known as the 'H Block', where they have food joints like Subway, Dominos, Cafe Coffee Day and more. However, they have tons of options outside the college too. And trust us, you really wouldn't want to miss these spots! So for those days when you want to wander around, we have handpicked 8 of the best cafes near Amity University to satisfy those hunger pangs!
1. Cafe Pathshala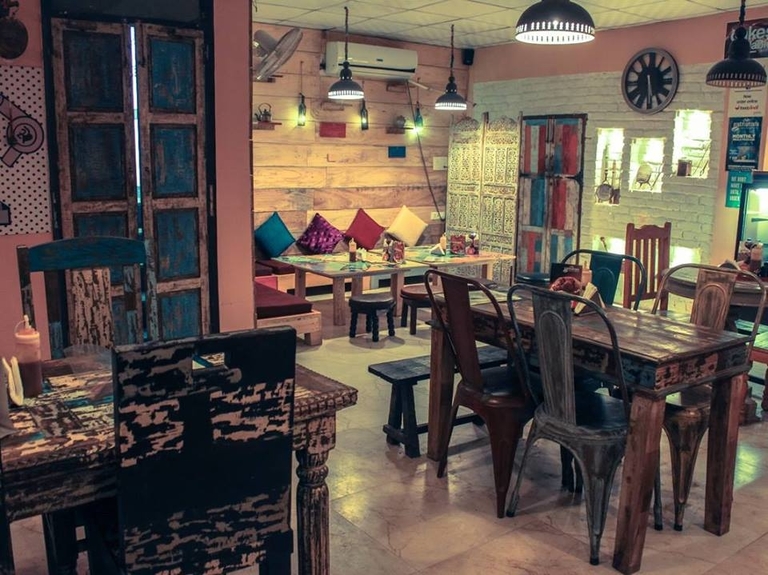 An Amity alumnus runs a famous hangout place for the Amitians, Cafe Pathshala. As the name itself suggests, the cafe will make you feel like you're sitting at a school/college canteen. Their menu includes shakes, sandwiches, pastas, burgers, wraps and pizzas, making it the perfect hangout place post that boring lecture!
Where: KO-12, Near Amity University, Sector 126, Near Sector 125, Noida
Contact: +91 7838022555, +91 9871726298
2. The Courtyard Cafe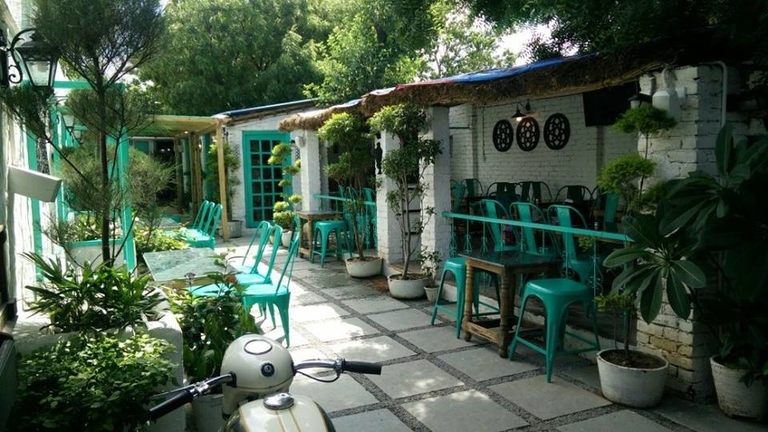 A quaint and charming cafe, this place is spacious and done up aesthetically. And, the coolest part is that they've got a treehouse and loads of board games. This is legit the best place to chill at with your buddies, especially since it's so close to college! They do Chinese, Continental and North Indian food and their momos are absolutely delish!
Where: Raipur Sabzimandi Market, Near Amity University, Sector 126, Near Sector 125, Noida
Contact: +91 9899297999
3. Hungry I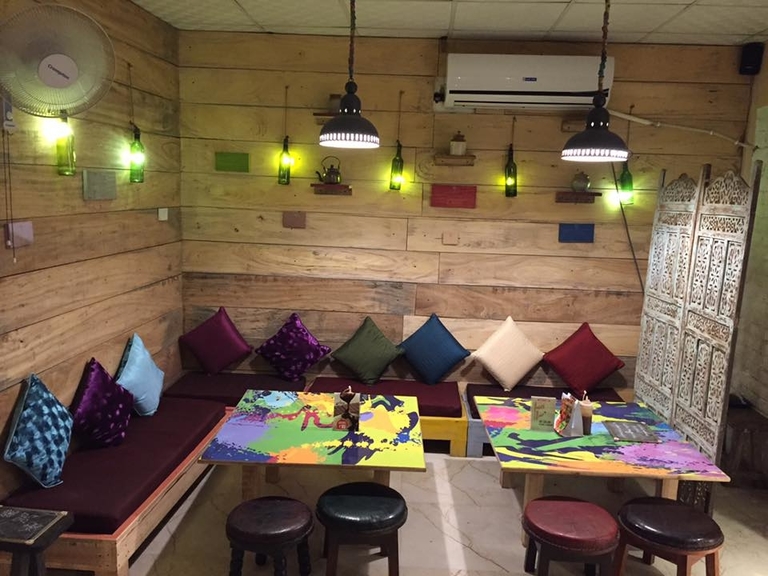 One of the most popular hangout for Amitians since the last 7 years, the Hungry I serves the most delicious pastas, sandwiches, burgers, shakes and much more! Lot's of yummy food and drinks on a decent budget, this place is good for those days also when you're almost broke.
Where: KO-12, Ground Floor, Near Amity University, Sector 126, Near Sector 125, Noida
Contact: +91 8510898000, +91 9891222336
4. Top Knosh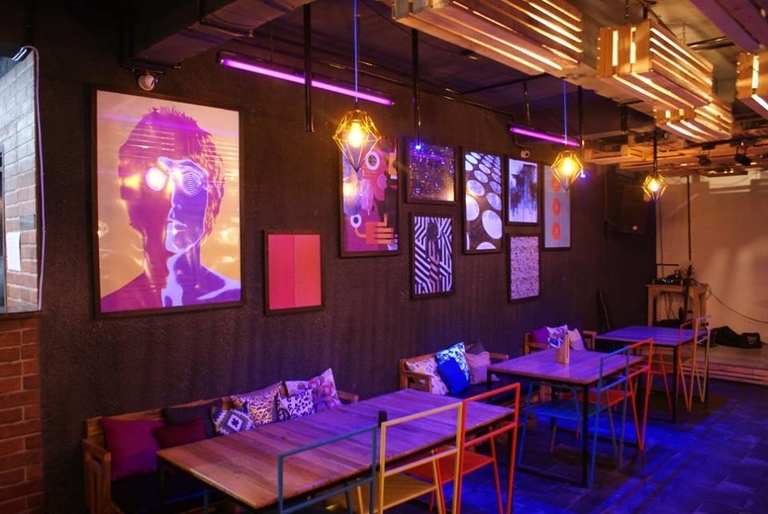 Who doesn't love butter chicken? If you said me, we are totally judging you, unless you're vegetarian, in that case, you can replace butter chicken with Dal Makhani. Top Knosh is the perfect place for a sumptuous Indian meal after a long day of lectures, so get to Top Knosh right now!
Where: KO 9, Near Amity University Gate 2 A, Sector 126, Near Sector 125, Noida
Contact: +91 8178528006, +91 8178567002
5. Adda 126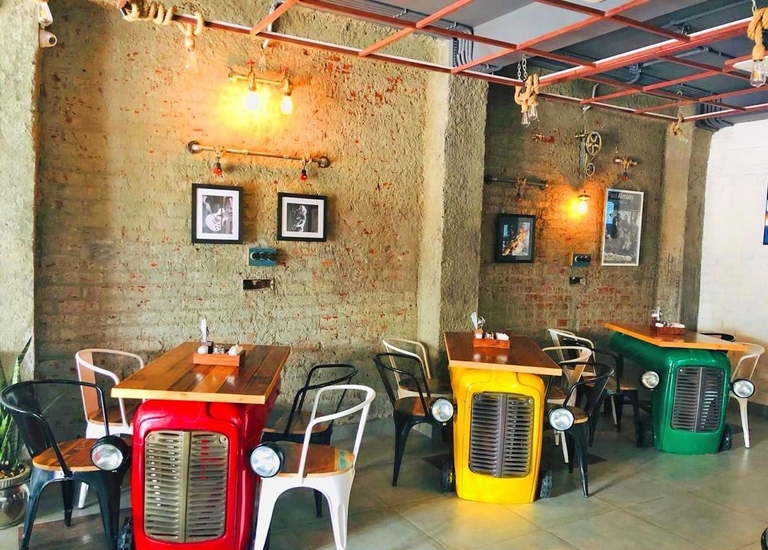 A place with pleasant interiors and delicious food, Adda 126 serve both North Indian and Continental cuisines. Super spacious with pleasant interiors and a great ambience, this place is the perfect chilling adda for you and your friends! Their pastas and butter chicken fondue are to die for!
Where: G Complex, Sector 126, Sector 127, Noida

Contact: +91 9873994789
6. SOHO Kitchen and Co.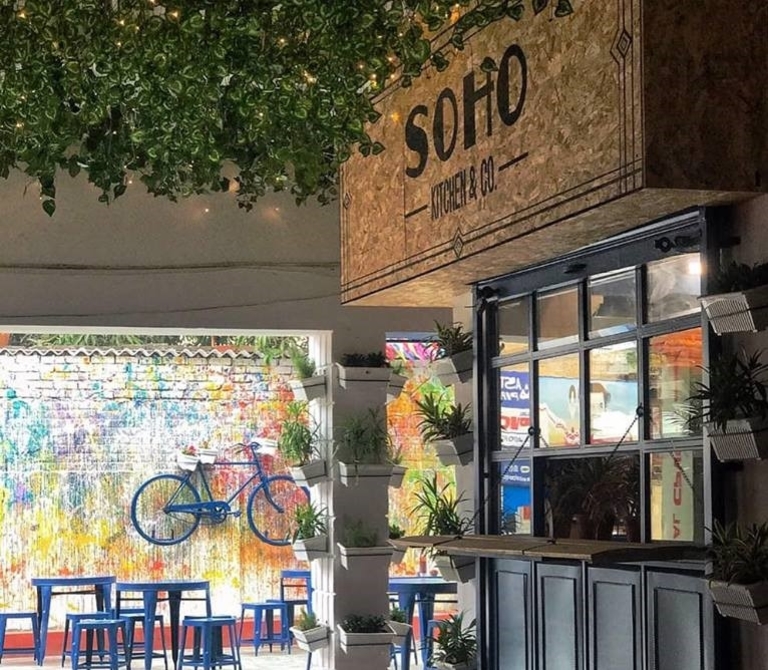 SOHO Kitchen and Co. is known for their quick bites and amazing drinks! With a great ambience, this place has got a rustique old European cafe vibe with cool graffiti with a cycle for those Instagram/Snapchat selfies! They serve Lebanese, Mexican, Italian and some fusion cuisine so rest assured there's a wide variety of dishes to choose from!
Where: 7, Godavari Complex, Sector 37, Noida
Contact: +91 9818193629
7. The Big Chill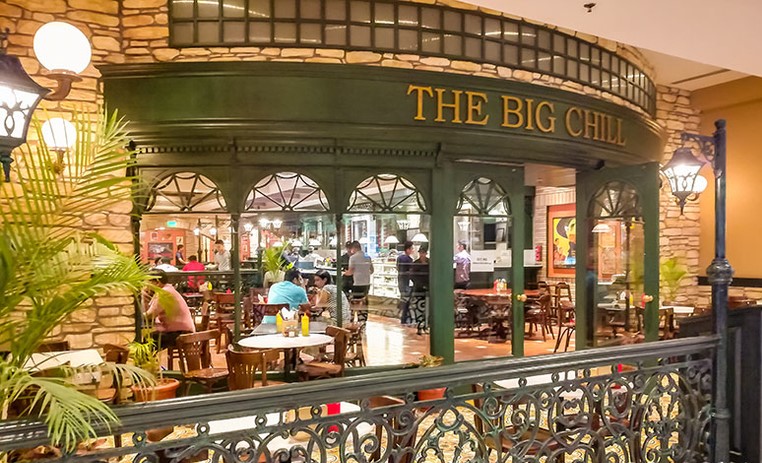 We don't think there's much we need to say about one of the most iconic cafes of Delhi. It has been a favourite among Delhiites for the longest time and with good reason. Big Chill has some delicious delicacies to choose from and their dessert menu is drool-worthy. However, this place almost always has a long waiting, but trust us it's totally worth it!
Where: 3rd Floor, DLF Mall of India, Sector 18, Noida
Contact: 0120 6133277, 0120 6133299
8. Uno Chicago Bar and Grill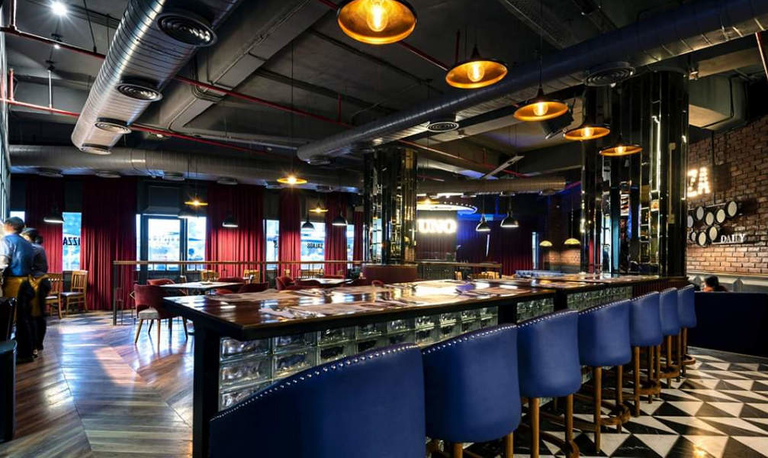 One of the oldest and most popular chains of restaurants from Chicagio, Uno Chicago Bar and Grill is famous for its deep dish pizzas (our mouths are already watering!) With a familiar American decor, this place absolutely has to be on your list of cafes to eat at. PS – Don't miss the cookie dough with ice cream, there's absolutely no other dessert that can beat that!
Where: FB104,105, Garden Galleria Mall A-2, Secor 38A, Noida

Contact: 011 66103990